7 Important Relationship Questions You Must Ask Your Partner
We all are looking for 'the one'. In the quest to find the perfect life partner, we do come across many and date a few of them.
However, failing to ask the right relationship questions make it difficult for us to select the one who's good for us.
One must not shy away from asking good relationship questions as these questions will define whether you both have mutual understanding or not.
Now, the biggest challenge that lies ahead is what kind of relationship questions to ask a guy or a girl?
You surely can't ask any random question with an aim to find out more about the person. The questions must be accurate, to the point and the answers must unveil something about the person.
To ease this, listed below are some questions to ask in a relationship for a better future.
1. What does Cheating means to you?
'Cheating' though we may all be aware of the meaning, can have different interpretation for each individual.
Consider this as one of the important relationship questions and do ask to understand the viewpoint of the person you're dating.
For instance, one may consider a healthy flirting cheating whilst other might not mind it at all.
Once you're dating anyone or are entering into a committed relationship, it's essential that you both are clear on what 'cheating' mean to each other.
You surely wouldn't want the other person to hurt just because you don't consider an action as cheating. So, getting a clear clarification beforehand is always good.
2. What kinds of behavioral habit of other couples irritate you?
This is another one of the important relationship questions to ask the one you're dating. There are various sorts of couples and they behave in a certain way.
Some couples are okay with public display of affection while some find it childish like. Some have a certain way of expressing love while some express their disagreement in a certain way.
By asking this question you're getting to know what kind of habit or behavior your partner prefers. This would give you a clear indication of what you should be doing and what you shouldn't be doing when you're with them in public or at home.
This, surely, will avoid any future arguments and disagreements, which may lead to separation.
3. What qualities you would bring to a relationship?
This is one of the deep relationship questions as it introduces you to the qualities your partner will bring to a relationship to strengthen the bonding.
When two individuals enter a relationship, they bring in certain qualities, good and bad. Surely, it isn't possible for a person to change their age-old habit overnight.
So, when you ask this one of the important relationship questions, you're trying to understand how the other person, with their habit or behavioral trait, can make this relationship work.
Which habit of theirs will ensure that you both have a flourishing future and which one might make you a better person, or in a worst-case scenario, can bring out the worst in you.
4. What are your thoughts on parenthood?
Certainly, this one of the relationship conversation questions wherein you're aiming to find out how the person is planning to raise the offspring when things go well and you become parents.
This will let you peep into their childhood days as mostly, a person either replicate their upbringing or totally avoid it. Furthermore, this will give you an idea on what they think of parenthood.
Would they be the strict parent who would put restrictions on their kids and would keep them under control, or would they be a liberal one setting their kids free and letting them explore things on their own.
In either case, you would know what they think and you would get an idea whether you're going to have a better future with them or not.
5. How okay are you with non-sexual affection in the relationship?
Not everyone is sexual active, always. Some are okay with non-sexual affection, whereas some are attracted to a person more sexually than others.
Undeniably, sex plays a vital role in one's relationship. Excess or absence of it can lead to serious problems.
By asking this question you're trying to understand how much one is adjustable to their sexual desire. There might be days when you're not feeling like having sex, but that shouldn't hamper the bonding between the two of you.
6. Biggest fear about relationship
This is more of relationship questions to ask a girl than a guy. Nonetheless, guys also have relationship fear and it is vital that you both are aware about each other's fears.
These fears are the result of either bad childhood or past broken relationship. With this one of the vital relationship questions, you would try to understand their past and what they're afraid of.
Once you know their fear, you surely would avoid repeating it in the future. This, eventually, will strengthen your bond and bring the two of you closer.
7. How much honesty is a relationship is okay?
'One ought, to be honest in a relationship', we have heard this multiple times from various people. However, not everyone is 100% honest in a relationship. Both girls and boys do have certain secrets that their partner is unaware of.
It is important for you to know how much honesty is okay with the other person. With this, you would avoid crossing the limit and would ensure that you don't force them to be too honest, just because you're being honest with them.
These 7 aforementioned questions about relationship will make things clear for you before you get into a committed relationship.
It will tell you what the other person believes in and the kind of personality trait they've. Hence, by asking these relationship questions you must try to know the person and understand them.
Share this article on
Want to have a happier, healthier marriage?
If you feel disconnected or frustrated about the state of your marriage but want to avoid separation and/or divorce, the marriage.com course meant for married couples is an excellent resource to help you overcome the most challenging aspects of being married.
Learn More On This Topic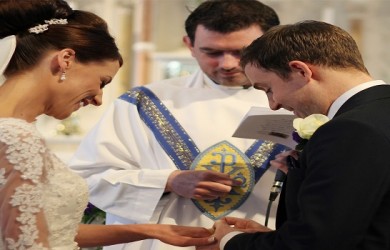 You May Also Like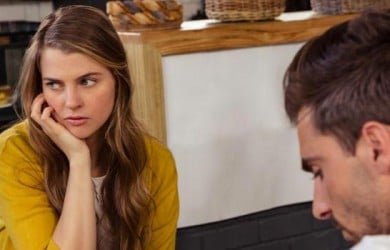 Popular Topics On Married Life