Is My Relationship Healthy- Love Life Questions
When we look around and see others, we find some couples are happy, and some are not. It's easier to judge others looking from outside the box than realize what's going on under our noses.
How about our own relationship?
Is it something we care about on a daily basis, or are we living our lives as if it's background noise?
When we are comfortable with our partner, most people believe that it is one of the signs of a healthy relationship. It is true, but not entirely. It could also mean we are neglecting them.
When a lover neglects their partner, most of the time, it isn't done out of malice.
They believe that their love is unshakable, and trivial things won't harm it. They are wrong.
How healthy is my relationship?
Have you heard the expression, "Too much of a good thing is bad?"
That applies to trust in relationships too. Even strong foundations crack over time without maintenance. So how do engineers check if foundations are ok? It's simple, they run a test.
Googling "Is my relationship healthy?" probably led you to this post.
You already are thinking of a way to quantifiably test if your relationship is doing well or not. If you are looking around without your partner beside you, you started in the wrong direction.
Unless you're a psychic or in a relationship with a slave, testing, "Is my relationship healthy" without your partner is worthless.
Having a perfect score on your end and a failing grade when your partner takes the test means your relationship isn't as healthy as you think.
So it's time to stop with the assumptions and start being honest. People lie to themselves, sometimes they do it unconsciously, especially if there's a lot of trust involved.
First off, before taking any sort of psychometric test, remove the assumption that you know what your partner knows. You feel what your partner feels, and you believe what they believe.
One of the characteristics of a healthy relationship is communication.
Love experts always put that on the list because they know you are not a psychic or in a relationship with a slave. Communication is basically sharing information. Knowing what your partner knows straight out of their mouths instead of assuming takes the guesswork out of the way.
It is not infallible people can lie, that's why honesty is the best policy. Honesty is also instrumental in helping you find out, "Is my relationship healthy"
If your partner lies to you, then there's no more need to take any tests. Your relationship is not healthy. Of course, it's the same if you lie to them.
Also watch:

Signs of a healthy relationship
Depending on the test you take, it either searches for signs of a healthy relationship, signs of a toxic relationship, or both. Here are things they are looking for;
Trust
Communication
Honesty
We have already discussed the first three. Here are the others;
Mutual respect

– We all have our little pet peeves. We need to find it in ourselves to live with it.

Support –

Our relationship is a big part of our lives, especially if we have children. But that doesn't mean it's the only thing we have. Partners in a healthy relationship support each other's endeavors.

Fairness / equality –

There are cultural differences and gender roles that the couple may apply in their lives. But, it is still all based on their standards of fairness and equality. In other words, both partners need to carry their weight in the team. A striker, goalie, defender, and midfielder may have different jobs, but each one needs to do it for the team to work.

Separate identities –

It may sound weird, but there comes the point in a relationship that you can finish each other's sentences. But is it one of the signs of a good relationship, or not? It's confusing because it is neither. Becoming one with your partner doesn't mean that you

give up your own identity

.

Continuing romance

– One of the main reasons relationships fail is because couples forget to invest in "staying in love." There's a reason why you and your partner are a couple; both of you need to be reminded of that fact, every day, and not just in words.

Physical violence

– If this is part of your relationship, then it is not healthy.

Hostile atmosphere

– Actual violence is not necessary, constant threats are enough to determine your relationship isn't healthy either.

Constant judgement –

Communication to evolve and improve your relationship

and as individuals is a good thing, but like all good things, it can also go too far. If it becomes stressful for one partner to continually change to fit the other, the relationship becomes toxic.

Stress

– If you always feel stressed for one reason or another because of your relationship, then you don't even have to think about it. You're in a

toxic relationship

.
Is my relationship healthy? Some people already know it isn't.
They are just lying to themselves, hoping that they are wrong. If that person is you, then you are going to need to meditate and talk to yourself.
If you need outside help, see a therapist. A lot of them offer free consultation. A relationship is like a living being; if you are looking for signs my relationship is healthy, but ignore the sick parts, then it's not. You only need to have a problem with one part of your relationship for it to affect the relationship as a whole.
But you have taken one step in the right direction. Checking it with your partner will help you identify it if you and your partner can be honest about it.
Share this article on
Want to have a happier, healthier marriage?
If you feel disconnected or frustrated about the state of your marriage but want to avoid separation and/or divorce, the marriage.com course meant for married couples is an excellent resource to help you overcome the most challenging aspects of being married.
Learn More On This Topic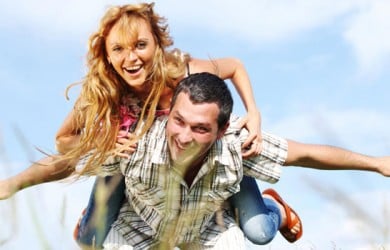 You May Also Like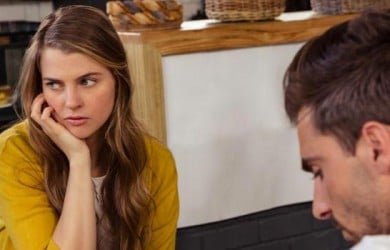 Popular Topics On Married Life