Expectations vs Reality in Relationships: 4 Common Misconceptions
We live in a society that places a great deal of focus on finding the "ideal" romantic relationship. From movies to television to the lyrics of songs, we are bombarded by messages about what love should look like, what we should expect from our partners, and what it means if our relationship does not live up to those expectations.
But anyone who's been in a relationship knows that the reality often looks very different from those perfect love stories we see and hear all around us. It can leave us wondering what we have the right to expect and if our relationships are good and healthy at all? And it's important to be realistic about expectations vs reality in relationship if we are to hope to build healthy, fulfilling romantic relationships.
Read on to learn more about some of the biggest expectation vs reality in relationship misconceptions in relationships and why it's important to debunk them.
1. EXPECTATION: My partner completes me! They are my other half!
In this expectation, when we finally meet "the one," we will feel complete, whole, and happy. This ideal partner will fill in all our missing pieces and make up for our shortcomings, and we will do the same for them.
REALITY: I am a whole person on my own
It sounds cliche, but you can never find the right person to love if you are not whole yourself. This doesn't mean that you have no issues or work to do on yourself, but rather that you look to yourself to meet your most important needs.
You do not depend on another person to make you feel valid and worthy — you can find this feeling within yourself and in the life you have built for yourself.
2. EXPECTATION: I should be the center of my partner's world
This is the flipside of the "they complete me" expectation. In this expectation, your partner changes their whole life to focus all their attention and resources on you.
They don't need outside friends, outside interests, or time to themselves — or, at the very least, they need these things in only very limited quantities.
REALITY: My partner and I have whole, fulfilling lives of our own
You each had a life before you met, and you need to continue to have those lives even though you're together now. Neither of you needs the other to be complete. Rather, you're together because the relationship improves the quality of your lives.
A partner who expects you to drop all outside interests and friendships to focus on them is a partner who wants control, and this is not a healthy or romantic thing at all!
Instead, in a healthy relationship, partners support each others' outside interests and friendships even as they build a life together.
3. EXPECTATION: A healthy relationship should be easy all the time
This can also be summed up as "love conquers all." In this expectation, the "right" relationship is always easy, conflict-free, and comfortable. You and your partner never disagree or have to negotiate or compromise.
REALITY: Life has ups and downs, but my partner and I are able to weather them
Nothing in life is easy all the time, and this is especially true of relationships. Believing your relationship is doomed at the first sign of difficulty or conflict risks you ending a relationship that could be good for you! While violence and excessive conflict are red flags, the fact is that in every relationship there will be disagreements, conflicts, and times when you have to compromise or negotiate.
It is not the presence of conflict but the way in which you and your partner manage it that determines how healthy your relationship is.
Learning to negotiate, using good conflict resolution skills, and compromising are key in forming a healthy, long-lasting relationship.
4. EXPECTATION: If my partner loved me they would change
This expectation holds that we can encourage someone we love to change in specific ways and that their willingness to do so indicates how strong their love is.
Sometimes this comes in the form of choosing a partner who we regard as a "project" — someone who believes or does things that we find problematic, but who we believe we can change into a "better" version. There are examples of this all over pop culture, and women especially are encouraged to choose men that they can "reform" or shape into the ideal partner.
REALITY: I love my partner for who they are and who they are becoming
People will change over time, that is certain. And it's important to support our partners in making life changes that will better themselves and strengthen our relationships.
But if you are unable to love your partner as they are in a given moment, and instead believe that loving them harder will cause them to fundamentally change, you are in for a disappointment.
Accepting your partner for who they are is a key component of building a healthy.
Expecting a partner to change as "proof" of love — or, conversely, expecting them to never grow and change — is a disservice to your partner, your relationship, and yourself.
Share this article on
Want to have a happier, healthier marriage?
If you feel disconnected or frustrated about the state of your marriage but want to avoid separation and/or divorce, the marriage.com course meant for married couples is an excellent resource to help you overcome the most challenging aspects of being married.
Learn More On This Topic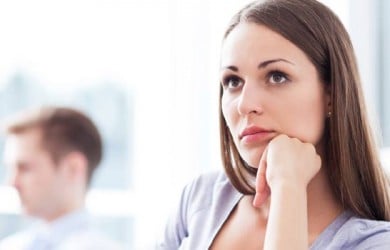 You May Also Like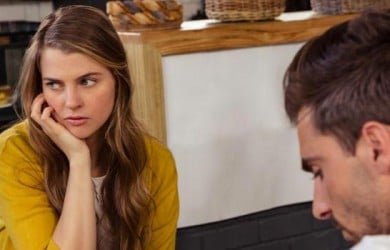 Popular Topics On Married Life