Pros and Cons of Dating a Person from Overseas
With the world becoming a global village, people from different nations interact and develop an interest and feelings towards each other. These feelings may graduate to mutual relationships, where dating serves as a way to learn about the chemistry they share.
Long distance overseas dating happens when two live apart in different nation or states. This kind of dating has its own advantages and of course, nothing good comes without limitations.
So, here are some of the pros and cons of long distance overseas dating and in particular, dating a foreigner. You will also find international dating tips in the section below-
Advantages of dating a foreigner
1. International trips
International dating comes with lots of trips abroad. Since the two of you are from different countries, you will find that you will have to travel overseas often to meet each other.
On these trips, you can make the most out of it by visiting places that the two of you have been talking about over the internet and even pick up some souvenirs for your memories.
So, if you are fond of traveling then you should try and date a foreigner and travel to new places. Overseas dating lets you explore new places in a new country!
2. Experience a new culture
When you make a decision to date a foreigner, you get an opportunity to experience a totally new culture away from the one that you are accustomed to. You will get to learn their way of life socially and economically. This may impact the way you relate to people and situations around you.
When you are interacting with people who belong to a different culture, you gain insights and understanding.
Overseas dating can help you develop exceptional social skills and give you a chance to learn about cultures other than your own.
3. Foreign food
International dating comes with an opportunity for tasting new food that you might not have had a chance to taste.
Apart from just tasting the food, you'll also get to know how the dishes are prepared if you are curious enough.
When they are visiting you also get to ask them to bring you some of their delicacies that are not found in your home country. If you love trying out different cuisines overseas dating can fetch you this collateral benefit.
4. There will always be something to talk about
Dating a foreigner will always be fun in the sense that there will always be something to talk about.
In a long distance relationship, when you are dating someone residing overseas you will find yourselves comparing even the tiniest of things in the two countries. It will not always be comparing but also telling each other the beautiful things in your countries and with this you will find the two of you talking for hours without running out of topics to talk about.
5. Foreign language
Dating a foreigner who does not speak the same language as you will give you an opportunity to learn a new language.
This will go a long way as you will have a new skill to add to your curriculum vitae and could even be the skill that lands you a job one day. Apart from learning a new language you also get to laugh at your partner's accent when they speak your language. Overseas dating gives you the opportunity to broaden your language skills.
Disadvantages of dating a foreigner
After looking at the advantages of dating foreigners now let us look at the other side of the coin: the disadvantages of you dating a foreigner.
1. You don't get to see each other often
Being in a long distance relationship can be hard as you don't get to see each other any time you want to.
You only get to see each other at a specific time and for a limited time period before you say goodbye again. You are forced to suppress your desire to be with your partner as it is not possible to be with them at all times. If you are into overseas dating, you must ensure that you have a really strong connection with your partner. Otherwise, there are significant chances of at least one of the partners committing infidelity.
2. Missing special occasions
International dating can sometimes force the two couples to miss their partner's special occasions such as birthdays and family get-togethers. Your partner may be held up at work so that they may not find time to travel just to be with you during that vital moment of your life.
So, the next time you decide to date a foreign national, consider the inevitability that there may be times you are alone during important moments of your life even though you would have wanted to be with your better half at these times.
Overseas dating entails some amount of loneliness. There is no way out of that.
3. Bad thoughts
Being in a long distance relationship for a long time may stir evil thoughts especially when you fight or when one of you is not responding to messages or calls.
This will come about when one of you trying to get in touch starts asking questions like, "Why is he not answering?" or "Why is she not texting back?". These thoughts may make one of you feel insecure and even start spying on their partner only to realize that the partner was not cheating and this realization may happen when it is too late and the relationship has been hurt. A very strong con of overseas dating is the insecurity that follows.
4. It can be expensive
Though mentioned as an advantage, traveling over long distances to meet your special someone can be costly.
This is so when the distance between you both is extremely large, and you don't have the means to finance your travel. If the expenses are too much for your pocket then you must let go of the relationship and move on with your life since you cannot afford the connection. Overseas dating is only possible when it doesn't weigh too heavily on your pocket.
From the above, we can clearly see that international dating, just like any other form of dating, comes with its pros and cons. International marriage pros and cons also fall in line with these, in case you are thinking about a long term committed relationship. Therefore, it is up to the individual person to weigh the pros and cons of dating and if possible seek relationship advice from a relationship professional before deciding on whether to date a foreign national or not. So, take your time and find what works best for you.
Share this article on
Want to have a happier, healthier marriage?
If you feel disconnected or frustrated about the state of your marriage but want to avoid separation and/or divorce, the marriage.com course meant for married couples is an excellent resource to help you overcome the most challenging aspects of being married.
Learn More On This Topic
You May Also Like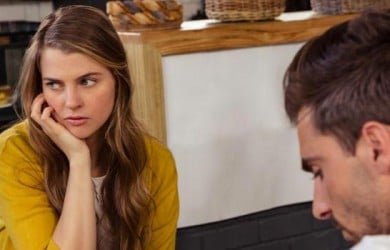 Popular Topics On Married Life