17 Possible Good Woman Qualities That May Enhance a Relationship
When it comes to building a healthy and fulfilling relationship, finding a partner with the right qualities can be paramount.
While looking for a female partner, you may want to see if she has good woman qualities and shows the signs of a good woman to make up for a healthy and successful relationship.
However, the real question is, what defines a good woman's qualities, and what are you looking for in a woman? Whether you are searching for an ideal match or a lady striving to embody these traits, understanding the essence of a "good woman" holds the key to forging more gratifying connections.
5 qualities that may make a good woman
It's important to remember that there is no universal definition of what makes a "good" woman, just as there is no universal definition of what makes a "good" man. People are unique individuals with diverse qualities and characteristics.
While you may want to experience good woman qualities in your partner, do you know what makes a good woman? What women qualities does your partner possess to be considered a "good woman"? Below are five qualities that some people might consider important in a woman:
Kindness and compassion:

A good woman can be characterized by her

kindness and compassion

toward others. She could be empathetic and caring, understanding and supporting those in need.

Intelligence and open-mindedness:

Being intellectually curious, open-minded, and willing to learn and adapt are qualities many may consider admirable. One of the characteristics of a good woman can be that she may be intellectually engaged and open to new ideas and experiences.

Independence:

Independence doesn't mean being alone or self-reliant to an extreme degree but rather having the ability to make choices, set goals, and care for oneself. A good woman may be self-sufficient and capable of

pursuing her ambitions

.

Respect for others:

Respect for others, regardless of their gender, background, or beliefs, is an important quality. A good woman may treat people respectfully, value diversity, and promote inclusivity.

Empowerment and confidence:

Confidence and self-belief can be empowering qualities. A good woman may be confident to pursue her dreams, advocate for her rights, and inspire others to do the same.
17 potential qualities of a good woman
Now, let's dive into what are good qualities in a woman that can make them a wonderful partner in a relationship. However, remember that everyone is unique, so these qualities are like puzzle pieces that can contribute to a fulfilling partnership.
While one may appreciate these good woman qualities we are about to mention, remember that these are not definitive answers to what a woman should possess. So, keeping that in mind, here are some possible qualities of a good woman:
1. Empathy
Empathy is one of the qualities that might be admired in a woman. Her sensitivity to her partner's needs can make her a beacon of support in the relationship. Empathy may also allow her to relate to others and offer genuine comfort during distress, promoting a profound emotional connection.
2. Effective communication
Open and honest communication can be considered a significant part of a healthy relationship and one of the many good woman qualities that can make her stand out.
A woman's ability to articulate thoughts and feelings while actively listening to her partner can create an atmosphere of trust and emotional intimacy. Effective communication can be essential to constructively resolving conflicts, ensuring both partners feel valued and heard.
3. Respect
Being respectful isn't just an admirable trait; it's something that one may greatly appreciate in a relationship.
A woman with good qualities may consider respecting her guiding principle; she may treat her partner unconditionally and expect the same in return. Once created, this mutual respect in their relationship can fortify its foundation, cultivating a sense of safety and acceptance.
4. Trustworthiness
One can consider trustworthiness a crucial aspect when looking for good woman qualities. A person with admirable qualities may value the trust and consistently fulfill their commitments, prioritizing preserving trust within their relationships.
The foundation of a lasting and resilient relationship may lie in trust, and a woman's dedication to nurturing and preserving it can create a safe and lasting bond.
5. Independence
While wholeheartedly invested in a relationship, one of the traits of a good woman might be that she cherishes her independence, understanding that personal growth and self-respect are vital aspects of life.
A woman's ability to maintain her individuality may add depth to her character and enrich the relationship by bringing two complete, self-assured individuals together.
6. Supportive
A supportive nature is something that might be deeply cherished in a partner. It's about being there for one another, offering understanding and encouragement during life's various phases. A woman possessing good woman qualities may show constant support and encouragement to their partner, celebrating all achievements together.
She may also celebrate her partner's achievements and provide solace during challenging moments. Her unwavering support can bolster her partner's confidence, creating an environment where both can flourish.
7. Kindness
You may understand her personality as you get to know a woman more. A partner may appreciate if a woman's acts of kindness come from her heart and consistently demonstrate her love and appreciation through thoughtful gestures.
She may also encourage a nurturing and loving atmosphere in the relationship, ensuring both partners feel cherished and valued.
8. Loyalty
A woman with good woman qualities may embody dedication and steadfastness, emphasizing her strong commitment and unwavering support in the relationship. Her unwavering commitment can strengthen the bond between partners, creating a sense of security and unity.
9. Adaptability
One may appreciate if their partner is flexible and adaptable, willing to compromise and work through challenges together.
Adaptability can be considered as one of the good woman qualities that can make your relationship more substantial and help you adjust to changing circumstances, ensuring the connection remains resilient and enduring.
10. Self-improvement
A good woman may know the importance of self-improvement, setting an example for her partner, and encouraging their growth. You might see that her commitment to personal development may inspire her partner to do the same, nurturing a culture of continuous improvement.
11. Honesty
Honesty can be an essential part of the relationship. A woman possessing good woman qualities may value truthfulness and transparency in the relationship. A woman's honesty can enable an environment where partners can feel at ease to openly express their thoughts and feelings, nurturing a solid foundation of trust.
12. Patience
A woman possessing good qualities may exercise patience, understanding that every relationship has ups and downs. Her ability to remain calm and composed during challenging times can help both partners navigate the rollercoaster of emotions.
13. Forgiveness
A heart that can forgive might be considered one of the top qualities of a good woman. She can forgive and move forward, recognizing that holding onto grudges may only hinder growth. A woman's willingness to let go of past mistakes can pave the way for a brighter future.
14. Confidence
A woman who displays confidence in her actions can be considered as someone who displays good woman qualities. Confidence in both her and the relationship can empower her to face obstacles head-on. A woman's self-assuredness can inspire her partner and contribute to the relationship's resilience.
15. Independence
A good woman may maintain her individuality while nurturing the relationship, striking a harmonious balance. Her ability to embrace individuality can ensure that both partners grow together while respecting each other's uniqueness.
16. Humility
Incorporating humility can be quite an essential quality of a good woman, accentuating the grace of a truly admirable individual. Aside from keeping her feet on the ground, a woman's humility could promote a culture of openness and vulnerability, strengthening the emotional bond between partners.
Listen to Mel Robbins, NY Times Best Selling Author + Award Winning Podcast Host, share insightful tips on building a mindset that may help build a life you always wanted in this video:
17. Sense of Humor
Do you agree that humor might be one of the women's qualities that can make you fall in love? A woman may infuse humor into her relationship to ease tension and create joyous moments.
A partner's sense of humor can create a lighthearted atmosphere, ensuring both partners can laugh even during challenging times.
Commonly asked questions
What makes a good woman? There's no definite list that will define qualities to look for in a woman. However, one may greatly appreciate if a woman in a relationship is genuine, caring, intelligent, and self-sufficient. There may still be some things that we might be able to clarify through these questions.
A perfect woman is subjective and can vary from person to person. Generally, someone is perfect if she can embody qualities like kindness, empathy, intelligence, confidence, and humor. True perfection lies in being genuine, embracing individuality, and striving to be the best version of oneself.
What would make a woman complete?
Completeness in a woman is a deeply personal and individual journey. It's also different for every one of us. It may involve achieving personal goals, nurturing meaningful relationships, and finding fulfillment in various aspects of life, such as career, family, and personal passions.
Ultimately, completeness comes from self-acceptance, inner peace, and alignment with one's values and aspirations. It's an ongoing process of self-discovery and growth.
What can make a woman inspiring?
An inspiring woman may possess qualities that can uplift and motivate others. She may lead by example, demonstrating resilience in the face of challenges and exuding a positive attitude.
A woman's determination to pursue her passions and empathy and kindness can empower those around her. She may enable change, advocate for justice, and encourage personal growth, making her a beacon of inspiration for all who know her.
What is a woman's greatest strength?
A woman's most significant strength may lie in her resilience and adaptability. Throughout history, women have demonstrated a remarkable capacity to endure adversity and adapt to change. Their ability to empathize, nurture relationships, and multitask may strengthen them.
Moreover, women's determination, courage, and unwavering commitment to their goals can make them formidable in various aspects of life, from family to career and beyond.
Can a good woman still have flaws and make mistakes?
Everyone can have flaws and make mistakes. Perfection is an unattainable ideal, and being "good" doesn't mean being flawless. It's through acknowledging and learning from mistakes that personal growth can occur.
Remember that a good woman's willingness to take responsibility for her errors and work toward self-improvement can be a testament to her character. Imperfections are part of being human and don't diminish one's goodness.
In conclusion
Finding a partner who shows good woman qualities may significantly enhance the quality of a relationship. However, it's important to remember that no one is perfect, and everyone has their strengths and areas for growth.
Building a strong, loving, and lasting relationship can require effort and commitment from both partners, each contributing their unique qualities and working together to create a fulfilling partnership.
Share this article on
Want to have a happier, healthier marriage?
If you feel disconnected or frustrated about the state of your marriage but want to avoid separation and/or divorce, the marriage.com course meant for married couples is an excellent resource to help you overcome the most challenging aspects of being married.
You May Also Like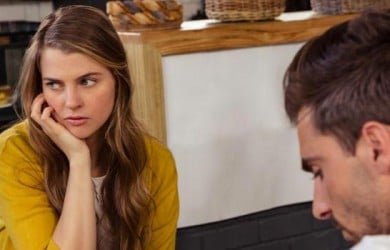 Popular Topics On Married Life