What Is Autonomy: The Importance of Autonomy in Relationships
A topic in marriages and romantic relationships that isn't spoken about or discussed as much as it should be is the concept of autonomy in relationships.
Romantic relationships and marriages are primarily seen through the rose-tinted glasses of continuous companionship, adjustments, compromise, and intimacy.
And as important as these aforementioned concepts are when it comes to romantic long-term commitment, autonomy is also equally important.
So, what does autonomy mean in marriages and romantic relationships? What is an autonomous relationship? Is it important? Is there any difference between independence vs autonomy in relationship?
These are just some of the many important questions about autonomy in relationships that you might be wondering about.d
Don't worry.
Navigating your way through the journey of establishing and maintaining autonomy in romance and commitment; maintaining a healthy balance between connection vs. autonomy in your relationship or marriage is something that you will definitely gain clarity about here.
Sit tight.
Read on!
Autonomy in romance and commitment: What it means
The early stages of any romantic relationship are often characterized by this strong desire to spend as much time as possible with one's beloved. This was highly likely in your romantic relationship too, right?
And guess what, this phenomenon is absolutely normal and acceptable!
However, as a relationship grows and progresses and that intense passion and attraction die down a little bit, the need for autonomy comes to the forefront in romantic relationships.
Autonomy in relationships stands for emotional autonomy. The concept of one soul and two bodies living in a way that their lives are intertwined intricately with a heavy dependence upon each other just sounds romantic.
Autonomy in relationships enables both partners in a long-term committed relationship to have interests, purpose, commitments (occupational and academic), and valuable interpersonal relationships (with friends, acquaintances, and relatives) outside the realm of the romantic relationship.
Autonomy in relationships doesn't imply a perpetual power struggle between the partners. No. It is about finding purpose, happiness, and meaning in your life even outside your romantic relationship.
Before you move further, check out this interesting take on autonomy and attachment:
Related Reading: 

Significance of Commitment in Relationships
The significance of autonomy in marriage and romantic relationships
So, now that we've comprehensively covered the meaning of autonomy in relationships, let's look into the unparalleled importance of autonomy in committed romantic relationships.
Relationship satisfaction is one of the key determinants of the quality of your marriage or romantic relationship. Being Autonomous in your relationship maximizes relationship satisfaction.
Having an autonomous relationship fulfills your need for competence and autonomy. Therefore, autonomy in relationships is pivotal for enhanced commitment to your beloved.
Apart from better commitment in love, autonomy in relationships is also fundamental for having a relationship with lesser conflicts and effective conflict resolution ability within the partners.
When you and your beloved are both autonomous in your connection with each other, it will result in both of you feeling satisfied and fulfilled in your relationship. The overall well-being of both partners will be enhanced.
It will also ensure that you both feel adequate and competent outside your autonomy connection.
A relationship without autonomy: what it implies
Now that we've looked into the value of autonomy in relationships, it's a good time to discuss what a relationship without autonomy looks like.
The lack of autonomy in romantic relationships can be understood if you can relate to the following signs of the lack of autonomy in relationships:
You and/or your beloved feel an overwhelming urge to solely prioritize satisfying each other. This means that both of you will be willing to sacrifice your own needs, well-being, interests, passions, etc., completely just to please the other person.

Your life revolves around your beloved's life and schedule and vice-versa.

You may begin questioning or doubting the legitimacy of your feelings about your romantic relationship and towards your partner.

Expressing yourself

in your relationship feels unwelcome and distressing.

The lack of autonomy in a committed relationship means that one or both partners feel uncomfortable or offended at the idea of having healthy boundaries. Boundaries become blurred.

Your relationship feels emotionally exhausting and physically draining.
5 proven ways to maintain autonomy in your romantic relationship
Now we can finally address the all-important question of How do you keep your autonomy in a relationship?
If you want to be more mindful about maintaining autonomy in a committed relationship, here are five effective strategies to maintain autonomy in your marriage or romantic relationship:
1. Self-awareness is key
If your relationship is already autonomous by nature and you want to keep up this healthy relationship habit, one of the very first things that you can do is work on your self-awareness.
Having clarity about your self-concept sets the foundation of autonomy in love. Make sure that you continue to maintain healthy boundaries so that your self-identity isn't marred by any loved one.
Related Reading: 

3 Ways to Practice Self-Awareness in Relationships
2. Maintain your social system
Another fundamental aspect of sustaining autonomy in relationships is to continue making time for your loved ones. You can meet your relatives and friends with your beloved and even without your beloved.
Make plans to hang out with them and allow yourself to make valuable memories with your relatives and friends. This will allow you to feel fulfilled in connections outside your romantic relationship and guess what?
You can share your happiness with your beloved by telling them about these memories
3. Treasure your alone time
Your personal space is something to cherish. Spending every minute of every day in the presence of your partner can sometimes become utterly unhealthy.
This is a good time for gathering insight into who you are as a person and how you have been evolving over the years. It is extremely important to understand who you are and maintain your sense of self for optimizing the longevity and health of your relationship.
4. Self-soothing
When times get difficult, you should always be able to rely on yourself first. Being too dependent on your partner for everything that comes your way can hamper your self-esteem and make you inept.
It is imperative that you find your personal sources of strength and gain autonomy in your own way. Living your life on someone else's terms can never make you fully happy.
Related Reading: 

8 Self-Soothing Techniques to Overcome an Emotional Attack
5. Keep up with your passions and interests
How you are as an individual and what makes you your authentic self stems from your passions and interests.
Being in a loving relationship with someone else does not mean that you have to amalgamate your interests with theirs, you still own the right to enjoy things that you find pleasant, without owing an explanation to anyone.
Make time for those things and take on these solo journeys yourself. It will help you to gain clarity about yourself and keep you in tune with your mind and body.
5 proven ways to gain and establish autonomy in your romantic relationship
As already mentioned, autonomy in marriage is fundamental to maximizing relationship satisfaction. So, let's get into how you can gain autonomy in your relationship and instill a strong sense of fulfillment and satisfaction while having a life of your own!
Here are 5 proven ways to gain autonomy:
1. Embrace your individuality (and your beloved's)
First and foremost, it really isn't a great idea to do everything in your life together as a couple. It is absolutely normal and encouraged that two people in a relationship have their own set of passions or interests.
Having different opinions doesn't always mean conflict! Although core values should be similar, differences in perspectives, opinions, etc., are welcome. There is enough space!
Related Reading: 

30 Ways to Practice Self-Love and Be Good to Yourself
2. Alone time is key
This means that on a regular basis, you and your partner should start off by scheduling periods of free time where you each go about doing your own thing. The importance of giving your partner space is unparalleled.
And think about it like this: when your personal time is over, you can come back to each other refreshed and rejuvenated. This could mean something as simple as scheduling a few hours at a spa! Go alone, and relax.
And when you do get back to your beloved, you will both be able to mindfully cherish that time together.
3. Encourage each other to pursue activities
If you've always wanted to pursue a hobby like playing an instrument, baking, etc., just do it! If your partner has ever spoken about pursuing a hobby, encourage him!
Encouraging each other to pursue these interests separately will automatically allow both of you to give each other space!
Related Reading: 

20 Steps to Becoming a Supportive Partner
4. Spend time (separately) with loved ones
Another practical way to inculcate some autonomy in relationships is by reaching out to your loved ones. Encourage your partner to reach out to their loved ones.
Make plans separately to spend time with loved ones. Establishing a strong support system and social circle is very important for being autonomous.
5. Counseling
A fantastic way to establish autonomy in your romantic relationship is by opting for counseling. Go see a psychotherapist or counselor with your beloved and opt for couple's counseling.
Apart from couple's counseling, it is also worthwhile to consider individual psychotherapy for insight building and self-growth.
Conclusion
Implement these aforementioned strategies and instill autonomy in your love life. Strike the right balance and gear up!
Share this article on
Want to have a happier, healthier marriage?
If you feel disconnected or frustrated about the state of your marriage but want to avoid separation and/or divorce, the marriage.com course meant for married couples is an excellent resource to help you overcome the most challenging aspects of being married.
Learn More On This Topic
You May Also Like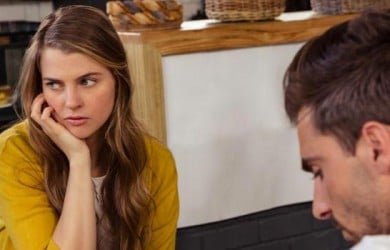 Popular Topics On Married Life