Pessimistic vs. Optimistic: 5 Benefits of Relationship Optimism
Attitude is everything!
At some point in your life, you may have heard this statement; from loved ones, a book, or a TV show. As much as we would like to tell you otherwise, this is the truth. Your attitude affects everything about you, especially your relationships.
When compared against each other, pessimistic vs. optimistic meaning are completely different in every sense of the word. While dating one is relatively easier, you would have a much harder time if you ever try to be in a committed relationship with the other category.
Pessimist and optimist relationships are completely different. Optimist and pessimist relationships are made up of different people who see life in different ways and relate to everyday scenarios differently.
This article will answer a few questions including what is the difference between optimistic and pessimistic relationships? What does being optimistic mean? What a pessimistic relationship is, and also what 'optimistic' means in a relationship.
So, what is pessimism and optimism? Ready to get some clarity on pessimism vs.optimism? Let's dive in.
What does optimism mean in a relationship?
The word 'optimistic' is defined by Wikipedia as the quality or state of expressing optimism or being an optimist. So, what does optimistic mean? Optimism, on the other hand, is an attitude reflecting a hope or belief that the outcome of a specific endeavor will be favorable, positive, and desirable.
Simply put, an optimist has and expresses faith in everything. They see the world as a big bright ball of happiness and would never admit that things aren't all white and black.
In terms of a romantic relationship, optimism is the quality of seeing and noticing only good things about your partner and believing that the future of your relationship holds only good things in store for you.
As far as an optimist who is in life is concerned, their partner is heaven-sent and is on a personal mission to see them accomplish all their personal goals.
It is somewhat easier to be in a committed relationship with an optimist because their bright outlook on life and tendency to be appreciative makes them the catch.
What does pessimistic mean in a relationship?
Pessimistic is simply the opposite of optimistic. The dictionary explains pessimistic meaning as one who always sees the worst in things/people and who believes that the worst is always about to happen.
They believe that the world is in an ever-increasing state of deterioration and that it is only a matter of time till negativity prevails over positivity.
Pessimism is a negative mental belief in which an unfavorable outcome is expected from a particular situation.
In summary, a pessimist always believes the worst about everything and finds it difficult to express faith in anything, not the world, people, or situations that come their way.
In terms of romantic relationships, pessimism is the quality of being fixated only on the negative. In a pessimistic relationship, one or more of the partners (the pessimist) believes only the worst about their partner.
For some reason, they think that everyone is out to cheat, deceive, blackmail, and make their lives difficult.
Hence, it is not uncommon to see a pessimist blackmailing their partner or making unfair and unfounded accusations against them.
The difference between an optimist and a pessimist in a relationship is clear. For the optimist, they believe the best about themselves, their partner, and the future of their relationship.
As a result of this unwavering belief, it is easier for optimists to let go of themselves and love their partners unconditionally. Then again, they do not anticipate evil, so they hardly have inhibitions once they are truly in love. With these in perspective, optimists tend to have longer and more satisfying romantic relationships.
The pessimist, on the other hand, can't stop worrying about how everything is bound to go south in a matter of time.
They premeditate negativity a lot, and it isn't entirely out of place to see a pessimist who finds it difficult to let go of inhibitions and completely love their partner when they are in a relationship.
Since everyone is out to hurt the pessimist, being in a committed, romantic relationship with them can be a herculean task.
Are you an optimist or a pessimist?
Wondering, "Why am I so pessimistic?" This is where the rubber hits the road.
It is easy to read the earlier sections of this article and convince yourself that you are an optimist. However, before you make a final diagnosis, can you read this section of the article carefully and decide for yourself?
In this section of the article, you'll find a series of questions. Just take some time to answer them. Take the stress off your shoulders. There are no right or wrong answers here.
Do you go after the things you want with all seriousness in you?

Do you expect things to go according to your plan?
Do you feel shocked when things go according to plan?

Do optimistic people annoy you?

Does your mind always show you a million and one ways every single thing can go wrong, even when there's no premise for that?
Do you deal with

low self-esteem

?

Do you think that people can be attracted to you and want to be in a committed, romantic relationship with you?

Does a huge part if you tell you that your relationships won't work out?
If you answered 'no' to questions 1, 2, and 7 and 'yes' to questions 3, 4, 5, 6, and 8, you might just be a pessimist.
If, on the other hand, you answered 'yes' to questions 1, 2, and 7, and 'no' to questions 3, 4, 5, 6, and 8, it may be that you are an optimist.
Another way to determine if you are an optimist or a pessimist is by using the half-full, half-empty glass theory.
This theory is used by psychologists to perform a pessimistic vs. optimistic test. The test can be used to determine if a person is an optimist or a pessimist. By default, when presented with this question, the pessimist will admit that the cup is "half-empty," while the optimist will report that the glass is "half-full."
Combine the response from this quick test with the answers to the questions you already answered, and you can determine for yourself if you are an optimist or a pessimist.
Suggested video: Are you an optimist, pessimist, or realist?
How to be optimistic in a relationship: 6 tips
After defining where you fall under, it is important to know how to be optimistic in a relationship. As indicated earlier, optimists tend to have longer and happier relationships .
Hence, you may want to know how you can shift your mental disposition from that of being a pessimist to being an optimist.
Want to become an optimist in your relationship? This is how to go about that.
1. Let go of your past
One of the reasons why people tend to become pessimistic as far as romantic relationships are concerned is because of the past experiences they may have had.
If you have been in a toxic relationship at some point or had to deal with a narcissistic partner, it is easy to transfer the aggression from that relationship into new commitments.
The first step to becoming optimistic in your relationships is to let the past be where it should be; in the past.
Related Reading: 

How to Let Go of the Past: 15 Simple Steps
2. Talk to your partner
It helps to be on the same page when you are dealing with something of this nature.
When you are on a journey to becoming optimistic in your relationship, you may want to bring your partner up to speed with regard to the internal battles you may be going through. Communication is everything, especially during these times.
3. Look out for the exciting and good things about your partner
When it comes to a pessimist vs. optimist person, if you have never seen anything good about your partner, it is probably because you have not searched for anything good in them. If you keep an eye on the ground and look, you'd find redeeming qualities about the person you have fallen in love with.
They can't be all that bad now, can they?
Related Reading: 

10 Characteristics of a Good Partner
4. Decide that you would be less critical
Less critical of your relationship, of their attitude and every action, and the future of your relationship. Sometimes, it helps to just take your days one at a time.
While you're at it, commit to savoring the beautiful moments you share with them. When they do something worthy of praise, be vocal about appreciating them and also make a mental note to hang onto their good deeds for as long as you possibly can.
5. Admit when you find yourself slipping into pessimism again
If you grew up as a pessimist, you might want to remind yourself that it is almost impossible to let go of your entire upbringing and past experiences in a short time.
You may find yourself slipping back into that judgmental mental space at different intervals. When this happens, admit that you have slipped and consciously retrace your footsteps.
6. If your pessimism is traceable to a tangible trauma, dealing with the trauma head-on can help you scale through
If this pessimism is the result of something bad in your past, you may want to articulate exactly what that is and take care of it immediately. To achieve this, you may need to seek professional help from a counselor or psychologist.
5 benefits of relationship optimism
Relationship optimism comes with a lot of benefits. Some of them include:
1. Relationship optimism keeps bad feelings away from you
When your eyes are always set on the good things, and how your relationship can grow to become powerful, you'd find yourself expressing more positivity all around. This will, in turn, affect your relationship the right way because when bad feelings and thoughts are far away, you can embrace your relationship more open-heartedly.
Related Reading: 

10 Signs of Ego in Relationship and What to Do
2. Relationship optimism fosters trust
When pessimistic vs. optimistic relationships age paired against each other, it is evident that optimistic relationships are happier and full of life, vitality, and fun.
As we already established, when you are fixated on the positive aspects of your relationship, you are hardwired to be more appreciative of your partner. This will, in turn, help them do more to make you happy.
Related Reading: 

15 Ways on How to Build Trust in a Relationship
3. Relationship optimism ensures maximum respect is upheld, even in a romantic setting
When you are both invested in the relationship as optimists, it is easier to uphold the respect you have for yourselves, even when you start going through a rough relationship patch.
By having something huge to look forward to, you consciously commit yourself to love, appreciate and respond to your partner in all things.
4. Relationship optimism reduces stress
One thing pessimists can agree on is that being in a committed relationship as a pessimist is hard work.
If you spend your entire waking hours envisioning bad things, it is only normal that you'd suspect your partner at every turn, and this would cause you to spend the better part of your life trying to keep an eye on them so that you catch them with their hands on the proverbial cookie jar.
When pessimism is off the table, you can let down your hair and relax. This would also take the stress of trying to figure out who is going to hurt you and who isn't off the table.
Related Reading: 

5 Steps to React Rationally to Stress
5. Relationship optimism helps your love to stay alive
When you appreciate yourselves for being in your lives, love yourselves for being awesome, and respect yourselves because you're optimists (who have let go of the pain and distrust from the past), it is easier to predict that your relationship will last longer and be a happy one.
Now you can see why the survey reported that optimistic relationships are longer and happier, right?
FAQs
Check out more information on pessimistic vs. optimistic:
What is an example of an optimistic person?
There is no one definitive answer to this question. However, generally speaking, optimistic people are those who maintain a positive outlook on life despite challenging circumstances. This positive attitude helps them to remain hopeful during difficult times and inspires them to pursue their dreams.
For example, in a relationship, an optimistic person will focus on the things that they like about their partner rather than on the things that they dislike. They view their relationship as something that is positive and will work with their partner to improve it when necessary.
How do you love a pessimist?
You need to love your pessimist in the way you show your love to someone experiencing hardships and showing bravery in the midst of despair. In other words, be loving and supportive of your pessimistic loved one as you praise them for being courageous to face the situation at hand.
It is only natural that a pessimistic person would be overwhelmed by the current situation, and it would require a little patience from loved ones for them to deal with the situation.
A relationship therapist can help you and your partner through this difficult period. Do not hesitate to seek professional help if necessary.
Summary
When compared against each other, pessimistic vs. optimistic relationships are completely different. While relationship optimism is necessary to keep the love alive and the relationship happy, pessimism kills a relationship quickly.
On the upside, even if you are a pessimist, you have what it takes to work on your personality type and become an optimist as time proceeds. With mindfulness, constant practice, and being open to help, you should go from pessimistic to optimistic in record time.
You may need to enlist the help of experts, though; you and your partner alike.
Share this article on
Want to have a happier, healthier marriage?
If you feel disconnected or frustrated about the state of your marriage but want to avoid separation and/or divorce, the marriage.com course meant for married couples is an excellent resource to help you overcome the most challenging aspects of being married.
Learn More On This Topic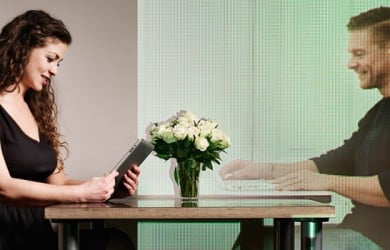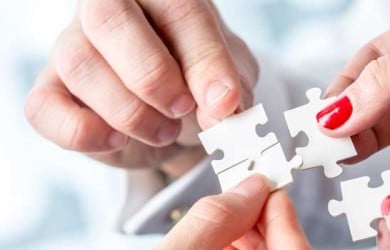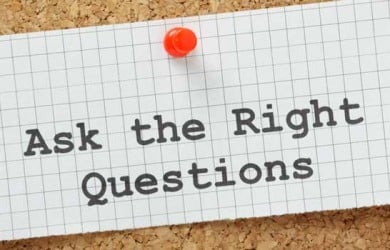 You May Also Like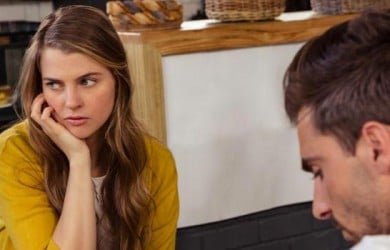 Popular Topics On Married Life