10 Love Affirmations for a Healthy and Fulfilling Relationship
When nurturing a relationship, much effort and intentionality are needed to keep a relationship happy and successful in the long run. One of the powerful practices to grow a relationship is practicing love affirmations.
In this article, you will learn what affirmations love language means and how they can be used to attract happiness and satisfaction in your relationship.
What are positive affirmations?
Positive affirmations for love are uplifting and encouraging statements that nurture the feeling of affection and love in a relationship. When you use positive affirmations in your relationship, you can strengthen the positive emotions and feelings between you and your partner.
The continuous practice of positive affirmations can have a direct, favorable impact on your relationship.
Are affirmations effective for relationships?
Affirmations are definitely effective when it comes to improving relationships. However, the effectiveness is not the same in all relationships because it depends on how they are applied, the relationship dynamics, etc.
Affirmations can be effective when they are consistent, specific, and backed up by intentional complementary efforts.
How does the science of affirmations improve relationships?
It is interesting to note that scientific results show that affirmations can positively affect a relationship. Affirmations have been seen to reshape the neural pathways in the brain, thereby replacing the negative thought patterns with positive ones.
Research has also shown that affirmations help to reduce stress levels, leading to improved communication and reduced conflicts between couples. Affirmations help to improve self-image, aid emotional regulation, build trust, and promote goal alignment.
What are the crucial elements in writing impactful love affirmations?
When writing love affirmations, including critical elements that will make your words significant and effective is important. Here are some essentials to look out for.
1. Use of positive language
When writing love affirmations for her or him, ensure it doesn't contain any negative language. The primary goal of love affirmations is to make your partner happy and instill trust and confidence in them. Using positive and reassuring words can help to highlight your desires and feelings correctly.
2. Write in the present tense
Love-positive affirmations are best written in the present tense. Writing the affirmations like they are true or have happened already is crucial. This can make your partner look forward to becoming a better spouse.
3. Consistency
You need to be consistent about positive affirmations for relationships to get their full effect. Consistent practice of giving your partner love affirmations can help to reinforce your commitment and love.
4. Affirm your love journey
One of the essential things to include when writing love affirmations is to affirm the journey you share with your partner. Mention that you are grateful for the growth and look forward to more defining and rewarding moments with them.
5. Keep them brief and sweet
When writing love affirmations, keeping them short and sweet is best. This will make it easier for the recipient to remember what you wrote. If your affirmations are too long, they might get lost in what you're trying to communicate. Avoid using complex words, but use easy-to-understand ones that provide clarity.
6. Personalize your words
Your love affirmations should be personal to you and your partner. Use words like "my," "I," "we," etc. to convey your feelings and expectations. When you personalize your affirmations, your partner finds it easier to connect with your message.
Top 10 love affirmations for a healthy relationship
Love affirmations are great in helping partners build the emotional bond in their relationships. Here are some love affirmations to help you approach your relationship with a healthy mindset.
"The love between me and my partner is stronger than any conflicts we have."

"My love for my partner gets better and stronger each day."

"I deserve a happy and fulfilling relationship."

"I will always be there for my partner through thick and thin."

"I communicate openly with my partner and speak with trust and honesty."

"I will enjoy every benefit of a healthy relationship."

"I spread love, and I receive it in good measure."

"I cherish every intimate moment I spend with my partner."

"My partner will always feel safe with me."

"I am open to receiving unconditional love from my partner."
Researchers used functional magnetic resonance imaging (fMRI) to measure the brain activity of affirmed or unaffirmed participants by writing about their most or least important values. They found that self-affirmation activated brain regions involved in self-related processing and reward, such as the medial prefrontal cortex and the ventral striatum.
How to incorporate affirmations into daily routines for maximum effectiveness?
One of the ways to reap the full benefits and effectiveness of affirmations is to include them in your daily routines. Here are some steps to get you started.
1. Make it a routine
Affirmations are powerful when they are used the right way. Hence, one way to get started is to integrate love affirmations into your daily routine.
You can begin your day by saying the affirmations to your partner, expressing your love and commitment to them. Doing this could give them a bright start to their day.
2. Write them down
Another way to incorporate affirmations into your schedule is to write them down. You can leave the notes where your partner will see them or give them directly. By writing simple yet lovely affirmations for your partner, your relationship can be better for it.
3. Use reminder apps
While you might want to make your partner happy with nice words, you may be occupied, preventing you from remembering. You can easily remember by downloading reminder apps that will prompt you to give your partner love affirmations at selected times of the day.
4. Use affirmations when spending time with your partner
When you are with your partner, seize the moment to give love affirmations. Let your partner know how much you mean to them. Always reassure them that you will be a better partner they will always cherish.
5. Infuse them in conversations
You can include love and manifestation affirmations when discussing with your partner. Ensure it comes naturally so that they know you are intentional about loving them the right way. During conflicts, you can use affirmations to calm the tension building up between the two of you.
6. Reflect and review your affirmations
Take time to check through your affirmations to confirm if you are using the right words. Your affirmations should not make your partner feel bad. Instead, they should contain words of encouragement, support, and a promise for the future.
Watch Steph Anya, a licensed associate marriage and family therapist, explaining how you can grow emotional intimacy in your relationship:
7. Back up your words with actions
While positive affirmations are great for relationships, take it a step further by backing them with actions. For instance, if you promise your partner to always be by their side, ensure you don't abandon them when they need you the most.
Commonly asked questions
When it comes to nurturing love and strengthening relationships, it's natural to have questions about the effectiveness of love affirmations. In this section, we delve into some commonly asked questions surrounding the use of love affirmations, providing insights and guidance to help you nurture the love in your life.
How often should love affirmations be repeated?
There is no specific amount of times for love affirmations to be repeated because it depends on the couple and the relationship dynamics. However, it is best to repeat love affirmations regularly to preserve the emotional bond and connection. They should be expressed with sincerity and tenderness.
Can love affirmations heal existing relationships?
Love affirmations can be quintessential when it comes to healing existing relationships. They can contribute positively, provided they are done genuinely. Love affirmations can strengthen the emotional connection between spouses and help rebuild damaged trust.
How long will it take to see results from affirmations?
When it comes to seeing results from affirmations, the time it takes varies from person to person, depending on the nature of the relationship. If you consistently practice love affirmations, you will likely see results sooner. Moreso, if you are intentional about loving your partner, the results may come fast.
Can I create my custom-made love affirmations?
Custom-made or personalized love affirmations are great because they are written in tandem with your specific desires and needs. You can create custom-made affirmations by identifying your goals, being specific, and writing them with positive language.
In summary
After reading this article on how love affirmations positively benefit relationships and how to use them, you can use this knowledge to strengthen the emotional bond between you and your partner.
You can seek the help of a professional therapist or relationship counselor to learn more about how to make your relationship healthy and successful.
Share this article on
Want to have a happier, healthier marriage?
If you feel disconnected or frustrated about the state of your marriage but want to avoid separation and/or divorce, the marriage.com course meant for married couples is an excellent resource to help you overcome the most challenging aspects of being married.
You May Also Like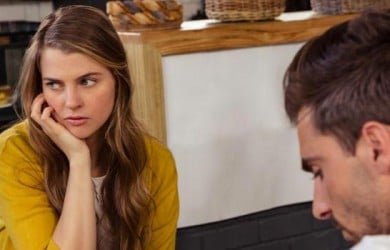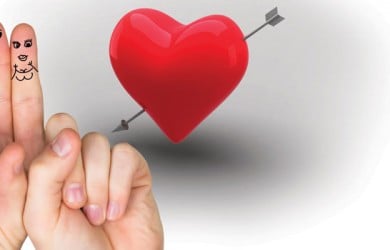 Popular Topics On Married Life