Family Planning, the Natural Way
What is natural family planning
Family planning can be defined as activities that enable individuals or couples to freely ascertain when they want to have kids, the number of children they want to have, and the spacing in the birth of the children. Ways of family planning can either be practiced naturally or artificially.
Natural family planning refers to birth control methods that don't rely on pills or prophylactics; and through which, couples may exercise more of an active role in controlling family size or the age gap of siblings.
Natural methods of family planning focuses on a woman's ovulation times and intercourse as it is this time of her cycle that maximizes the likelihood of pregnancy.
NFP methods requires you to keep a meticulous record of your bodies fertility signals. It might take some time to get the process right but when followed properly can be up to 99% effective.
This article would shed light on how to do family planning naturally? and what are the benefits of natural family planning methods?
Natural family planning methods
There are essentially three best natural family planning methods, the ovulation or the mucus method, the rhythm method and the symptothermal method.
Ovulation method
"Ovulation" refers to the time period in which an egg is released from the ovaries into the Fallopian tubes. Once the ovarian follicles rupture it releases a secondary oocyte ovarian cells. During the luteal phase the egg waits to be fertilized.
To receive a fertilized egg the uterine line thickens and if conception does not happen the lining is shed during menstruation. Ovulation in women usually occurs midway through the menstrual cycle.
When a couple plans intercourse around the female cycle, the point is to target the time of ovulation, as to achieve or avoid possible fertilization at that time.
Avoiding sex during the ovulation phase is a common practice for married couples that don't want to use prophylactic birth control, but want to continue to be intimate together.
In the Ovulation or mucus method a women needs to keeps track of her of her cervical mucus. During the the of ovulation a woman's body would produce a stretchy, clear, and slick mucus, which cab be appear or feel like an uncooked egg white.
You can follow the following steps when examining your ovulation mucus:
– Use your fingers to examine the secretion emitting from your vagina and take a sample. This needs to be done every morning, at least for the first time.
– Test the consistency of the mucus with your thumb and fingers
– If it appears stretchy and clear like an egg white you are about to ovulate.
– After four days from this point you will enter an infertile phase which will end when your next fertile phase begins.
Rhythm method
In this method, the days of a cycle are projected on a 28-day chart. Days are counted, starting from the first day of the female's menstrual cycle. On the twelve to-fourteen day mark, the chart is notated to reflect the time in which ovulation should take place.
Physical changes,(such as the appearance of the female mucosa) are observed as they may provide evidence of ovulation. If the timing is right, and the female mucosa has an egg-white texture to it, she is most likely ovulating at this time.
Adhere the mentioned steps:
– Make a record of the first day of your period for six months.
– Measure the length of your menstrual cycle during these six months
– From the shortest cycle subtract 18 days which would give you the first day of your fertile period.
– From your longest cycle subtract 11 days which would give you the last day of your fertile period.
– Do not engage sexually from the first to the last day of your fertile period.
Symptothermal method
The symptothermal natural family planning method involves checking the daily basal body temperature, during the week ovulation is expected. A woman's temperature will be slightly higher-about one degree- on the day ovulation takes place.
The temperate should ideally be measured at early morning and at the same time of the day. On any regular day the temperature would be somewhere between 97° and 98°F. However, during the time of ovulation the temperature can rise between .5 and 1 degree.
The couple may also observe that the cervical mucous changes in texture and appearance; which can confirm ovulation.
Follow the following steps:
– Take your temperature after waking up every morning but before getting out of bed. Make sure you take the temperature at the same time very day and keep record of the readings from each day.
–Work out your body temperature average after at-least six readings
– If three or more consecutive temperatures are higher than your average reading it indicates that ovulation has started.
– You will enter an infertile phase the third day after ovulation
Benefits of natural family planning
Natural family planning has a wide range of advantages and benefits. The most obvious one being that individuals or couples can ensure that they avoid pregnancy or become pregnant as per their wishes.
Moreover, there would be no need for medically prescribed chemical products or artificial contraceptives which can be harmful for a woman or a man's body.
With proper training and fertility awareness most women can implement natural family planning. Once you have learned to keep accurate record of your bodies fertility signs you won't need further assistance of a health-care provider.
Methods based on natural family planning can help a women understand her body better and be on the look out for any abnormal vaginal secretions that might cause or be caused by some sexually transmitted infection.
Another significant benefit of natural family planning is that it does not offend any faiths and is culturally acceptable everywhere. Furthermore, they are completely and immediately reversible and as soon as you discontinue any of the NFP methods you can get pregnant.
Conclusion
When done correctly, the natural family planning methods can work well and have an accuracy rate of 90 to 100%. However, this is the percentage of success determining ovulation for those that desire pregnancy. These methods are less effective as a form of birth control when pregnancy is not desired due to human error or cyclic irregularity.
Couples with certain religious affiliations (such as Catholics) may find natural methods an ideal solution, due to belief systems around sex and procreation.
Share this article on
Want to have a happier, healthier marriage?
If you feel disconnected or frustrated about the state of your marriage but want to avoid separation and/or divorce, the marriage.com course meant for married couples is an excellent resource to help you overcome the most challenging aspects of being married.
More On This Topic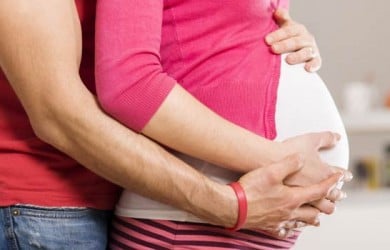 You May Also Like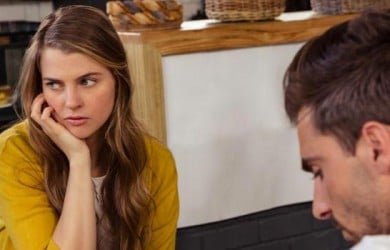 Popular Topics On Married Life