What Is Peripartum Depression? Ways to Treat It
After you have a baby, you might feel really sad, tired, or worried. This is called postpartum depression, and it happens to up to 15 out of 100 people. If you have it, you might go through lots of ups and downs emotionally.
You could find yourself crying more often, feeling really tired, or getting super anxious. Some people even feel guilty or have a hard time bonding with or taking care of their new baby.
It's important to know that if you're going through this, you're not alone, and it's not your fault. The good news is there's help available.
What is peripartum depression?
Peripartum depression is a condition where a person experiences symptoms of depression during pregnancy or shortly after giving birth.
The term "peripartum" is used to describe the time period that includes both pregnancy and the weeks following childbirth. So, unlike postpartum depression, which occurs only after the baby is born, peripartum depression can start while you're still pregnant.
10 telling signs of peripartum depression
Peripartum depression typically emerges within the first few weeks to months following childbirth, although it can occur during pregnancy or even up to a year after giving birth.
The symptoms can vary in intensity and duration, and they may significantly impact the individual's ability to function and care for their newborn. Here are a few peripartum depression symptoms:
1. Persistent sadness
Individuals with peripartum depression often experience a pervasive sense of sadness or low mood that persists throughout most of the day, for several days or more, and may not be related to any specific trigger.
2. Loss of interest or pleasure
A notable characteristic of peripartum depression is the loss of interest or pleasure in activities that the person once enjoyed. This includes a decreased desire to engage in activities that previously brought them happiness or satisfaction.
3. Fatigue and lack of energy
People with peripartum depression may feel constantly fatigued and have low energy levels, even when they have had an adequate amount of rest. This fatigue can contribute to difficulties in caring for the newborn and managing daily tasks.
4. Changes in appetite and weight
Fluctuations in appetite are common in peripartum depression. Some individuals may experience a decrease in appetite and subsequent weight loss, while others might turn to food for comfort, leading to increased appetite and potential weight gain.
5. Sleep disturbances
Sleep problems are prevalent in peripartum depression. People might struggle with falling asleep, staying asleep, or experiencing restless and unsatisfying sleep, which can further exacerbate their overall mood and well-being.
6. Feelings of worthlessness or guilt
Individuals with peripartum depression often have a distorted sense of self-worth and may experience intense feelings of guilt or worthlessness. They might believe they are failing as a parent, partner, or person in general despite evidence to the contrary.
7. Difficulty concentrating and making decisions
Cognitive impairments, such as difficulty concentrating, making decisions, and focusing on tasks, are common symptoms of peripartum depression. This can hinder the ability to complete daily responsibilities and care for the newborn.
8. Irritability or agitation
Some individuals with peripartum depression experience heightened irritability or agitation, often becoming easily frustrated or angered by minor things. This can strain relationships and complicate the bonding process with the newborn.
9. Physical aches and pains
Physical symptoms like headaches, muscle aches, and stomach pains are also associated with peripartum depression. These can be a manifestation of the emotional distress the individual is experiencing.
10. Withdrawal from social activities
People with peripartum depression may isolate themselves from friends and family, avoiding social interactions and support. This withdrawal can further deepen feelings of loneliness and exacerbate the depressive symptoms.
7 concerning causes of peripartum depression
It's important to recognize that peripartum depression is a complex condition influenced by a combination of biological, psychological, and environmental factors. Here are seven potential causes:
1. Hormonal changes
Hormonal fluctuations that occur during pregnancy and after childbirth can play a significant role in peripartum depression. The abrupt drop in estrogen and progesterone levels after delivery, in particular, may contribute to the onset of depressive symptoms.
2. Genetic predisposition
Individuals with a family history of depression or other mood disorders are at a higher risk of developing peripartum depression. Genetic factors can influence the brain's structure, chemistry, and response to stress, contributing to susceptibility.
3. Biological factors
Neurochemical imbalances in the brain, such as changes in serotonin and dopamine levels, can impact mood regulation. These imbalances may be exacerbated during the peripartum period, leading to depressive symptoms.
4. Psychological factors
Preexisting mental health conditions, such as a history of depression, anxiety, or bipolar disorder, can increase the risk of peripartum depression. The stress of pregnancy and new parenthood can exacerbate these conditions or trigger their onset.
5. Stress and life changes
The transition to parenthood brings about significant lifestyle changes, increased responsibilities, and new stressors. The combination of sleep deprivation, adjusting to new routines, and caring for a newborn can contribute to the development of peripartum depression.
6. Lack of social support
A lack of emotional and practical support from partners, family, and friends can increase the risk of peripartum depression. Feelings of isolation and loneliness can intensify when an individual feels unsupported during this challenging period.
7. Birth trauma or complications
Experiencing a difficult or traumatic childbirth, complications during pregnancy, or health issues related to the baby can lead to emotional distress and increase the likelihood of developing peripartum depression.
4 treatment options available for peripartum depression
Treatment options for peripartum depression can vary based on the severity of symptoms and individual preferences. It's important to work with a healthcare provider to determine the most suitable approach. Here are some common treatment options:
1. Psychotherapy (Talk therapy)
Cognitive-behavioral therapy (CBT) and interpersonal therapy (IPT) are effective psychotherapy approaches for peripartum depression. They help individuals manage negative thought patterns, improve coping skills, and address relationship and life changes.
2. Medication
Antidepressant medications, such as selective serotonin reuptake inhibitors (SSRIs), may be prescribed if symptoms are moderate to severe. Healthcare providers consider the potential benefits and risks, especially if the individual is breastfeeding.
3. Partner involvement
Involving partners in therapy sessions or educating them about peripartum depression can improve understanding, communication, and shared responsibility in caring for the newborn. Doing things together will elevate the pressure off one partner.
Related Reading:
4. Alternative therapies
Some individuals explore complementary therapies like acupuncture, massage, or herbal supplements under the guidance of a healthcare professional. However, the effectiveness of these approaches varies, and caution is advised.
Watch this video to see what having peripartum depression can look like:
What role does therapy play in treating peripartum depression?
Therapy plays a pivotal role in treating peripartum depression by offering a supportive environment for individuals to express their emotions, learn coping strategies, and challenge negative thought patterns.
Through approaches like cognitive-behavioral therapy (CBT) and interpersonal therapy (IPT), therapy helps individuals develop practical skills to manage stress, enhance relationships, and navigate the complexities of pregnancy, childbirth, and new parenthood.
Therapists assist in fostering emotional well-being, improving bonding with the baby, and preventing relapses.
By addressing psychological, emotional, and relational aspects, therapy empowers individuals to regain control over their mental health, develop resilience, and equip themselves with tools that extend beyond the treatment period, promoting long-term recovery and a healthier transition into parenthood.
Commonly asked questions
Explore some questions that shed light on peripartum and postpartum distinctions, peripartum onset, the prevalence of pregnancy depression, and its various types, offering insights into this crucial aspect of maternal mental health.
Is peripartum the same as postpartum?
Peripartum vs. postpartum are related terms but have distinct meanings. Peripartum refers to the period shortly before and after childbirth, encompassing both pregnancy and the postpartum phase.
Postpartum, on the other hand, specifically pertains to the time following childbirth.
Peripartum depression can include symptoms during pregnancy and up to a year after giving birth, while postpartum depression is more focused on the period after delivery.
What does peripartum onset mean?
Peripartum onset refers to the timing of when depressive symptoms manifest, indicating that the symptoms emerge during pregnancy or shortly after childbirth. It encompasses both antepartum (during pregnancy) and postpartum (after childbirth) depressive episodes.
This timing distinction helps healthcare providers tailor treatment approaches to address the unique challenges and changes experienced during these periods.
What percentage of pregnancies have peripartum depression?
Estimates vary, but it's generally believed that around 10% to 20% of individuals experience peripartum depression during pregnancy or in the year following childbirth.
The prevalence can be influenced by factors such as individual susceptibility, hormonal changes, genetics, and the presence of risk factors like previous mental health conditions.
What are the different types of pregnancy depression?
Pregnancy depression can manifest in various ways:
Peripartum depression:

Depressive symptoms occurring during pregnancy or within a year after childbirth.

Antepartum depression:

Depression, specifically during pregnancy.

Postpartum depression:

Depression emerging after childbirth.

Baby blues:

Short-lived mood changes after childbirth due to hormonal shifts.

Perinatal depression:

An overarching term encompassing depression during pregnancy and postpartum. Recognizing these types helps tailor interventions and support for individuals experiencing distinct challenges at different stages.
Final takeaway
Peripartum and postpartum are related but distinct terms, highlighting the timing of depressive symptoms around childbirth. Peripartum onset depression specifies the emergence of symptoms during pregnancy or after childbirth.
Research Highlight= Roughly 6.5% to 20% of pregnancies experience peripartum depression, influenced by diverse factors. Various forms of pregnancy-related depression include peripartum, antepartum, postpartum, and baby blues.
Understanding what does peripartum mean is crucial for tailoring effective interventions and support for individuals navigating the complex emotional landscape of pregnancy and early parenthood.
Through awareness, early intervention, therapy, and a strong support network, those affected can seek the help they need to manage symptoms, promote well-being, and embrace the transformative journey into parenthood.
Share this article on
Want to have a happier, healthier marriage?
If you feel disconnected or frustrated about the state of your marriage but want to avoid separation and/or divorce, the marriage.com course meant for married couples is an excellent resource to help you overcome the most challenging aspects of being married.
Learn More On This Topic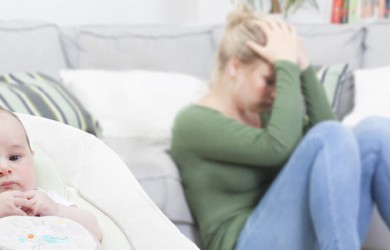 You May Also Like