11 Effective Tips for Parenting With Depression
Parenting with depression is a prevalent struggle, impacting millions. Shockingly, as per official sources, over 7 million adults with depression have a child under 18 in their care. Juggling parenthood while battling this weight can be daunting.
However, worry not! This article addresses the often-neglected subject of supporting a depressed parent, providing essential insights and practical tips for managing daily life while nurturing your child. So, let's understand how you can do parenting with anxiety and depression effectively.
Can I be a good parent if I have depression?
In the midst of the rollercoaster of emotions, many parents may doubt their ability to handle depression while raising their children. However, it's crucial to remember that parenting is an inherently selfless act, and by putting your child's needs first, you're already doing an incredible job.
Despite the obstacles, you have the power to be an amazing parent even as you grapple with depression. Be kind to yourself and acknowledge your efforts to ensure your child's well-being. Your love and commitment are profoundly and positively impacting their lives.
Meanwhile, it's essential to know that mental health issues, like depression, can make the journey strenuous. However, with the right support system and intentional self-care, you can still provide your child with a loving and stable growing environment.
Instead of dwelling on concerns about your parenting abilities while dealing with depression, focus on contacting a mental health expert who can offer valuable support, guidance, and practical strategies to manage your depression.
5 ways How depression affects parents
Certainly, the coexistence of depression and parenting arises from the responsibility of caring for a dependent individual. Yet, the pivotal query is: how does depression precisely impact parents? Navigating parenthood while battling depression introduces multifaceted hurdles spanning across these dimensions:
1. Emotional availability
Depression can profoundly impact a parent's ability to show emotions and affection to their children. It can lead to a sense of emotional numbness, making it challenging to connect with your child on an emotional level.
For instance, you may find it challenging to understand your child's feelings and respond to them appropriately, creating a sense of disconnection between you and your little one.
2. Energy and motivation
Parenting depression is draining because you are so overwhelmed with your unstable mood and feelings that taking on another responsibility is tasking. Therefore, this causes fatigue and a lack of motivation, making it challenging for parents to engage in activities with their children.
That may result in decreased quality time and limited involvement in their child's life.
3. Frustration
As a depressed parent, you may experience increased irritability and frustration, leading to impatience and difficulty handling parenting challenges. It may result in inconsistent disciplinary practices, emotional outbursts, transference of aggression, and sadness.
4. Role modeling
Children learn by observing their parents. If you're parenting with depression, your negative thinking and coping patterns may influence your child's emotional well-being and behavior.
5. Communication
Finally, depression can impair communication between you and your child/children. You may have difficulty expressing yourself, leading to misunderstandings and strained relationships.
5 impacts of parental depression on children
Parental depression can have a profound impact on children's overall well-being and growth. The extent of these effects depends on factors like how severe and prolonged the parent's depression is, the child's age, and the availability of other supportive caregivers. Some common impacts of parental depression on children include:
1. Emotional well-being
Children of depressed parents may experience higher stress and anxiety levels. They may also lack emotional support and struggle to understand and cope with their parent's emotional difficulties.
2. Behavior and social development
Children may exhibit behavioral problems such as aggression, acting out, or withdrawal. For instance, it can be difficult to form positive relationships and develop necessary social skills due to a lack of appropriate role modeling.
3. Academic performance
Another effect of parental depression on children appears in their educational journey. The emotional strain at home may lead to reduced focus, motivation, and engagement in school.
4. Attachment and bonding
Parental depression can impact the parent-child attachment bond. Children may experience feelings of neglect or may feel responsible for their parent's well-being, leading to insecure attachment styles and responsibility from a tender age.
5. Mental health
Parents can cause depression in their children, leading to the development of mental health problems, such as anxiety, depression, or other mood disorders. According to a study, there is a strong link between parental depression and children's psychological functioning.

11 effective tips for parenting with depression
Parenting with depression can be challenging, but providing a loving and nurturing environment for your child with the right strategies and support is possible. Here are some tips to help parents navigate parenting while dealing with depression:
1. Communicate with your child
Communication helps to resolve many issues, and parental depression is no exception. When parenting with depression, it's advised to be open and honest with your child about it in an age-appropriate manner.
For example, let them know it is okay to have feelings and that you are taking steps to manage them. This transparency can help alleviate confusion and feelings of responsibility children might experience when a parent struggles with depression.
2. Practice self-care
Make time for self-care activities that promote your mental well-being. Engaging in events you enjoy can reduce stress and improve your mood. Remember, taking care of yourself is essential for being a better parent.
3. Set realistic expectations
Parenting with depression might require adjusting your expectations. Be kind to yourself and understand that there are good and bad days. Also, avoid comparing yourself to others, and focus on doing your best daily.
4. Prioritize routines and stability
Children thrive in predictable environments, so try to maintain consistent routines and provide a stable home life. This can help children feel secure and supported, even during challenging times.
5. Use positive reinforcement
Celebrate small victories and acknowledge your efforts as a parent when you're parenting with depression. Cut some slack and credit yourself for what you do well, even if it seems minor. Positive reinforcement can boost your confidence and sense of accomplishment.
6. Mindfulness
Practicing mindfulness techniques may help you stay present in the moment and manage overwhelming thoughts and emotions. Mindful parenting involves being fully engaged and attentive to your child without judgment.
7. Delegate tasks
Regarding childcare, don't hesitate to ask for help with parenting responsibilities from your loved ones. Sharing the load can alleviate some of the stress and provide you with the support you need to take care of yourself.
8. Monitor your mood
Keep track of your emotions and notice patterns in your depression. This can help you identify triggers and implement coping strategies. For example, your mood tends to be lower in the morning. In that case, you can plan enjoyable activities or self-care routines.
9. Use supportive parenting techniques
Adopt parenting strategies that focus on building a solid and positive relationship with your child. For example, if your child is upset, try empathizing with their emotions and reassuring them that it's okay to feel that way.
10. Get help
Reach out to a mental health professional, like a therapist, for support, guidance, and strategies to manage your emotions effectively. Therapy can offer a safe place to discuss your feelings, develop coping skills, and gain insights into how your depression may impact your parenting.
11. Stay positive
When you focus more on negativities, depression tends to thrive. Therefore, take away this power by being positive and hopeful every day. Everything is going to be okay!
Learn from Dr. Jack Shonkoff, Professor of Child Health and Development at Harvard University, as he shares his insights on how you boost your child's brain power and form a better bond:
How to help a depressed parent?
Supporting a depressed parent can be challenging, but there are effective ways to navigate this situation. Understanding how to deal with a parent with depression involves cultivating open communication, showing empathy, and encouraging professional help.
It's crucial to be non-judgmental and offer a safe space for them to express their feelings.
Small acts of kindness, like helping with daily tasks, can make a significant difference. Encouraging them to seek therapy or counseling demonstrates your concern for their well-being. Remember that self-care is vital for you, too, as you navigate this journey alongside your parents.
Commonly asked questions
Navigating the intersection of parental depression and its impact on children requires understanding and insights. Below, we have addressed some come questions about this complex dynamic:
How does parental depression affect children?
Parental depression can affect children's emotional well-being, behavior, and development. Also, they may experience higher stress and insecure attachment.
What are the symptoms of parental depression?
Symptoms of parental depression vary, but the common ones include persistent sadness, fatigue, loss of interest in activities, irritability, changes in sleep or appetite, difficulty concentrating, thoughts of self-harm, and feelings of worthlessness.
Can bad parenting lead to depression?
While bad parenting practices can contribute to a child's emotional difficulties, it is not the sole cause of depression. Depression is a complex condition influenced by many factors, including genetics, biology, and environmental factors.
How can poor mental health affect parenting?
Poor mental health can affect parenting by reducing emotional availability and responsiveness to a child's needs. Also, it may lead to inconsistent parenting, increased irritability, and difficulties in setting appropriate boundaries and providing a stable environment.
How is parental depression diagnosed?
Parental depression is typically diagnosed through a thorough evaluation by a mental health professional. This includes a detailed assessment of the parent's symptoms, medical history, family history, parenting act, and the effect on the child's or children's well-being.
Don't let depression disrupt your parenting!
Navigating parenting with depression remains a widespread challenge, given the profound responsibilities involved. It demands self-compassion, patience, and a readiness to seek assistance when required. Recognizing that you're not on this journey alone is crucial—reaching out for support is a sign of strength, not shame.
Notably, you must seek appropriate treatment options which will ultimately benefit you and your child. Also, that can allow you to build a solid and loving relationship with your children despite the challenges of depression.
Share this article on
Want to have a happier, healthier marriage?
If you feel disconnected or frustrated about the state of your marriage but want to avoid separation and/or divorce, the marriage.com course meant for married couples is an excellent resource to help you overcome the most challenging aspects of being married.
You May Also Like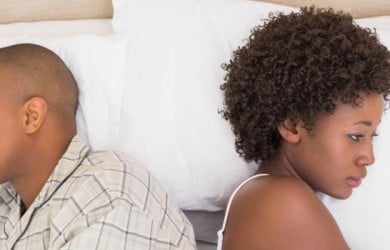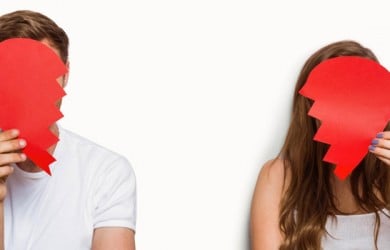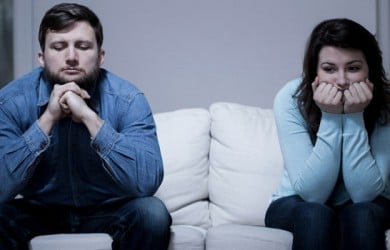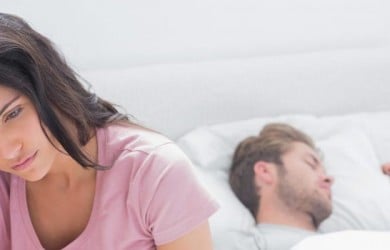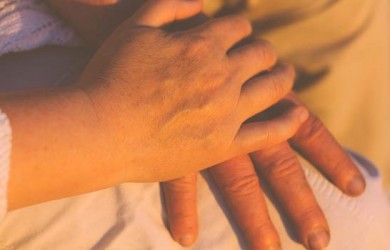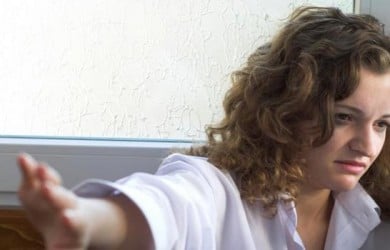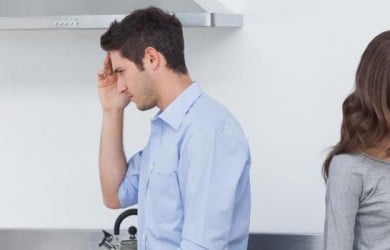 Popular Topics On Marriage Help