What Is Emotional Self-Care? Benefits & Ways to Practice
In today's fast-paced and demanding world, taking care of our emotional well-being has never been more essential.
Emotional self-care, a practice that encourages nurturing and understanding our own emotions, holds the key to maintaining a healthy balance in our lives. Know the benefits of embracing emotional self-care, from improved mental resilience to fostering stronger relationships.
Moreover, we'll delve into practical and effective ways to incorporate emotional self-care into our daily routines, empowering ourselves to navigate life's ups and downs with grace and compassion.
Let's embark on a journey of self-discovery and inner healing, one step at a time.
What is emotional self-care?
The emotional self-care definition goes like this- a tender act of acknowledging, validating, and nurturing our inner emotional landscape.
It entails extending the same kindness and compassion to ourselves as we do to others. In a world that often demands constant productivity, emotional self-care emphasizes the importance of slowing down, listening to our feelings, and allowing ourselves to process them without judgment.
This practice involves setting healthy boundaries, engaging in emotional self-care activities that bring joy and relaxation, and seeking support when needed.
By prioritizing emotional self-care, we create a safe space within, fostering resilience and fostering a deeper understanding of ourselves, ultimately leading to a more authentic and fulfilling life journey.
Why is emotional self-care important?
Emotional self-care is of paramount importance as it serves as a foundation for our overall well-being and happiness. Here are four heartfelt reasons why nurturing our emotions is vital:
1. Inner resilience
Life is unpredictable, often presenting challenges that test our emotional fortitude. Emotional self-care equips us with the tools to cope with adversity, promoting inner resilience.
By acknowledging and processing our feelings, we become better equipped to navigate life's storms with grace and poise, emerging stronger and wiser from difficult experiences.
2. Improved relationships
When we care for our emotional well-being, we become more attuned to our own needs and emotions. This heightened self-awareness allows us to communicate more effectively and empathize with others.
As we cultivate compassion for ourselves, we extend that same compassion to those around us, leading to deeper, more authentic connections in our relationships.
3. Reduced stress and anxiety
Neglecting our emotional needs can lead to heightened stress and anxiety levels. Emotional self-care practices, such as mindfulness, meditation, or engaging in hobbies we love, help to alleviate stress by calming our minds and soothing our nervous system.
Embracing self-compassion and forgiveness also eases the burden of negative emotions, creating a sense of peace within.
4. Enhanced mental health
Our emotional well-being is intrinsically tied to our mental health. By practicing emotional self-care, we can prevent emotional overload, burnout, and the accumulation of unresolved issues.
This proactive approach contributes to better mental health, reducing the risk of depression, anxiety disorders, and other psychological challenges.
Emotional self-care examples
Emotional self-care encompasses a range of practices that foster emotional well-being. So, how do you take care of yourself emotionally? Some empowering examples include:
Journaling and expressing feelings and thoughts through writing can bring clarity and emotional release.

Mindfulness and meditation by engaging in mindful practices help to ground and center emotions, promoting inner peace.

Setting boundaries by learning to say no and prioritizing personal needs prevents emotional exhaustion.

Seeking support by talking to friends, family, or a therapist can provide valuable emotional validation and guidance.

Engaging in creative activities like art, music, or crafts serve as expressive outlets to process emotions creatively.

Practicing self-compassion and treating ourselves with kindness and understanding, just as we would a dear friend.

Spending time in nature and connecting with nature can bring solace and restore emotional balance.

Physical exercise like regular physical activity releases endorphins, boosting mood and reducing stress.

Limiting media exposure and shielding ourselves from negative or triggering content helps protect emotional well-being.

Cultivating gratitude and focusing on the positives in life fosters emotional resilience and contentment.
5 benefits of emotional self-care
Emotional self-care is a profound practice that yields a myriad of benefits for our overall well-being and quality of life. Here are five significant advantages of prioritizing emotional self-care:
1. Enhanced emotional resilience
Life is full of ups and downs, and emotional self-care equips us with the tools to navigate these fluctuations with greater ease and grace. By actively acknowledging and processing our emotions, we build emotional resilience.
This resilience allows us to bounce back more effectively from setbacks, challenges, and emotional upheavals. We develop a deeper understanding of our emotional patterns and triggers, which empowers us to respond to difficult situations with greater composure and adaptability.
2. Improve mental health
Our emotional well-being is intricately linked to our mental health. Neglecting our emotions can lead to suppressed feelings, unresolved issues, and heightened stress, all of which take a toll on our mental state.
Emotional self-care practices, such as mindfulness, meditation, and self-compassion, promote mental clarity, reduce anxiety, and help prevent or manage conditions like depression.
By giving ourselves the space to process emotions, we foster a healthier mindset and a more positive outlook on life.
3. Strengthened relationships
Emotional self-care enhances the quality of our relationships with others. When we take the time to nurture our own emotional needs, we become more self-aware and better equipped to empathize with others.
This increased empathy leads to more meaningful connections, deeper understanding, and improved communication. By setting boundaries and knowing our emotional limits, we can engage in relationships from a place of authenticity and avoid emotional burnout or codependency.
4. Stress reduction and coping mechanisms
Daily life can be hectic and overwhelming, leading to stress and emotional strain. Emotional self-care practices offer effective coping mechanisms to deal with stress and anxiety.
Engaging in activities that bring joy, relaxation, and emotional release, such as hobbies, exercise, or spending time in nature, helps us decompress and recharge.
Learning to be present with our emotions and thoughts through mindfulness techniques also allows us to manage stress more effectively, promoting a calmer and more balanced state of mind.
5. Increased self-compassion and acceptance
Emotional self-care fosters a sense of self-compassion and acceptance, creating a healthier relationship with ourselves. Rather than being overly critical of our emotions or judging ourselves for feeling a certain way, we learn to embrace and validate our feelings without shame or guilt.
This self-compassion builds a stronger sense of self-esteem and self-worth, leading to a more positive self-image and a greater ability to weather life's challenges with self-assurance.
11 ways to practice emotional self-care
Practicing emotional self-care is crucial for maintaining overall well-being and mental health. It involves recognizing and addressing your emotions in a healthy and compassionate way.
How to support yourself emotionally? Here are 11 effective emotional self-care practices:
1. Identify and acknowledge emotions
Start by becoming aware of your emotions. Take time to identify what you're feeling and why. Avoid judgment and allow yourself to experience the full range of emotions without suppressing or denying them.
2. Journaling
Writing down your thoughts and feelings can be therapeutic. Keep a journal to express yourself, process emotions, and gain insights into your emotional patterns.
3. Meditation and mindfulness
Engaging in mindfulness practices can help you stay present and aware of your emotions without becoming overwhelmed. Regular meditation can reduce stress and improve emotional regulation.


4. Seek supportive relationships
Connect with friends, family, or support groups where you feel comfortable sharing your emotions. A strong support network can provide validation, understanding, and empathy.
5. Limit negative self-talk
Practice self-compassion by being kind to yourself and challenging negative self-talk. Replace self-criticism with positive self-care emotions, affirmations, and words of encouragement.
6. Physical exercise
Regular physical activity, such as yoga, jogging, or dancing, can release endorphins and improve your mood. It also helps reduce stress and anxiety.
7. Set boundaries
Learn to say no and set healthy boundaries to protect your emotional well-being. Avoid taking on more than you can handle and prioritize your needs.
8. Engage in creative activities
Engaging in creative pursuits like painting, writing, or crafting can be therapeutic. It allows you to express yourself and tap into your emotions in a positive way.
9. Practice gratitude
Cultivate a gratitude practice by focusing on the positive aspects of your life. Acknowledging and appreciating the good things can shift your perspective and improve your emotional state.
For example, you can maintain a gratitude journal where you write down all the things that you are grateful for. When you have low moments, you can look at this journal to remind yourself of important things.
10. Unplug and disconnect
Take breaks from social media and other sources of stress to recharge. Disconnecting from technology can give you space to process your emotions without constant distractions.
For example, you can put all your devices aside after 9 at night or on every Sunday, so that you get a break from technology.
11. Professional help
Don't hesitate to seek help from a therapist or counselor if you're struggling to manage your emotions. Professional support can provide valuable insights and tools to cope with emotional challenges effectively.
Commonly asked questions
Discover essential questions on emotional care and self-love. Learn how to prioritize emotional well-being, understand emotional needs, and manage stress to prevent burnout.
What are the types of emotional care?
Types of emotional care encompass various supportive practices to cater to individuals' emotional well-being.
These include active listening, showing empathy, providing reassurance, offering a safe space for emotional expression, and being present for someone in times of distress or joy.
How to make emotional self-care a priority?
Making emotional self-care a priority requires a conscious effort to prioritize one's emotional needs.
This involves setting boundaries, recognizing and processing emotions, seeking professional help when needed, practicing mindfulness, engaging in activities that promote emotional well-being, and nurturing positive relationships.
What are emotional needs in care?
Emotional needs in care refer to the essential requirements for emotional well-being and support in various settings, such as healthcare, relationships, or counseling. These needs include understanding, compassion, validation, empathy, and being treated with dignity and respect.
Discover the vital but often overlooked element of self-care with Portia Jackson-Preston's insightful TEDx talk. Know the missing ingredient for a fulfilled life.
What is emotional self-love?
Emotional self-love is the act of cultivating a positive and compassionate relationship with oneself.
It involves acknowledging one's emotions without judgment, practicing self-compassion, setting healthy boundaries, and making choices that prioritize emotional well-being.
Can emotional self-care help manage stress and prevent burnout?
Yes, emotional self-care is a powerful tool to manage stress and prevent burnout. By addressing and processing emotions, individuals can reduce stress levels and build resilience.
Engaging in self-care practices helps create emotional balance, strengthens coping mechanisms, and fosters overall well-being, mitigating the risk of burnout in personal and professional aspects of life.
Conclusion
Prioritizing emotional care and self-love is crucial for overall well-being. By understanding emotional needs, practicing self-compassion, and managing stress, individuals can foster resilience and lead healthier, more fulfilling lives.
Remember to make emotional self-care a priority and seek support when needed.
Share this article on
Want to have a happier, healthier marriage?
If you feel disconnected or frustrated about the state of your marriage but want to avoid separation and/or divorce, the marriage.com course meant for married couples is an excellent resource to help you overcome the most challenging aspects of being married.
You May Also Like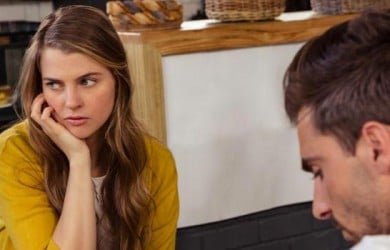 Popular Topics On Married Life