Postpartum Rage : Coping, Symptoms, Treatment and Causes
You've probably heard of postpartum depression and the impact that it can have on mothers and families. While postpartum depression is certainly worthy of attention and concern, another problem that is important to be aware of is postpartum rage.
Below, learn all about this condition and what you can do to manage it.
What does it mean when you have postpartum rage in your relationship?
When we think of postpartum depression, we often imagine symptoms like extreme sadness, crying, and difficulty bonding with the baby. A mother with this condition may feel like she is failing as a parent and may have thoughts of harming herself or her baby.
It turns out that postpartum depression and anger is also a symptom associated with this mood disorder. A mother with postpartum rage may experience anger directed toward herself, her children, or her spouse.
When you have postpartum rage, it can hurt relationship functioning. You may take anger or rage out on your partner, leaving them stressed and unhappy.
For example, postpartum anger at your husband may cause you to yell and scream at him, take out frustration on him, or even have difficulty calming down when angry with him. These behaviors can understandably hurt your relationship.
Postpartum rage is closely linked to postpartum depression. For some women, feelings of depression can also lead to anger, irritability, and episodes of rage.
Postpartum rage symptoms
If you or someone you care about is living with postpartum rage, you're likely to notice some of the following symptoms:
Having a hard time managing your temper

A sudden increase in behaviors like yelling or swearing

Acting out physically, such as by punching or throwing things

Thoughts of violence or

aggression toward your spouse

or other family members

Having a hard time moving past something that upsets you

Experiencing a rush of emotions after becoming angry
These symptoms may occur alongside other postpartum depression symptoms, such as:
Depressed mood

Lack of interest in usual activities

Sleeping either too much or too little

Slowed movements, or agitated movements, such as pacing

Feeling worthless or guilty

Recurring thoughts of suicide

Extreme fatigue

Increased or decreased weight or appetite

Having a difficult time concentrating
If you're dealing with postpartum, you will likely experience many of the symptoms above. To be considered postpartum depression, symptoms must begin during pregnancy or within four weeks after you give birth.
Causes of postpartum rage
Before diving into how to deal with postpartum rage, it's helpful to understand what causes this condition. Some common causes of postpartum anger and rage include:
Hormonal changes after giving birth

Family history of depression or anger

The flood of emotions a woman experiences after giving birth

Having a difficult birth or having a baby with medical issues

Dealing with changes to your routine with a new baby in the home

Adjusting to life disruptions like financial problems or changes to your work schedule

Coping with postpartum depression symptoms

Struggling with lack of sleep or anger over baby not sleeping well
The truth is that bringing a baby into this world can be a joyful experience, but it also leads to significant life changes. Suddenly, it would be best if you cared for another human being around-the-clock, and your time is no longer yours.
You no longer have time to participate in hobbies, relax in front of the TV, or go to the gym to work out. Every hour of every day is dedicated to caring for this newborn who relies on you for everything. You may even struggle to find time to take a shower!
These changes, combined with hormonal shifts and lack of sleep, can set you up for unpleasant emotions, including anger.
Postpartum rage treatment
Treatment for postpartum rage typically includes the same treatment methods used for postpartum depression. These treatment modalities are as follows:
1. Medication
Antidepressant medications may be beneficial for mothers coping with postpartum rage. These medications can normalize brain chemistry and stabilize negative emotions.
2. Therapy
Working with a therapist can also benefit mothers dealing with postpartum rage symptoms. In therapy sessions, you can learn how to cope with strong emotions and strategies for identifying and managing your triggers.
Related Reading: 

How Seeing a Therapist Can Improve Your Life
3. Support groups
Postpartum depression support groups can be an informal type of postpartum rage treatment. In support group meetings, you can learn from others coping with similar struggles and share your experiences in a nonjudgmental setting.
Other treatment options
While some combination of therapy, medication, and support groups is often beneficial for treating postpartum depression rage, some women experience severe symptoms. In this case, there are alternative treatment options available.
One form of treatment, transcranial magnetic stimulation (TMS), may be beneficial for mothers who experience postpartum depression and rage. This non-invasive method uses magnetic waves to stimulate brain cells involved in depression.
Another option for patients whose postpartum depression symptoms do not improve is to undergo ECT or electroconvulsive therapy. You can talk with your doctor about this method of treatment.
How to cope with postpartum rage
Beyond seeking treatment, there are strategies you can use to cope with postpartum rage. Consider some of the tips below:
1. Give yourself some grace
You may be upset with yourself or feel like you're a bad mother if you experience postpartum rage. Try to be kind to yourself.
Remember, you just gave birth to another human life, and you're coping with a lack of sleep, stress, and changes to your body as you also care for a baby who needs around-the-clock attention.
Beating yourself up for feeling anger or having a short temper will likely only make matters worse. Remember, you've just experienced some significant life changes, so it's only natural that you don't feel quite like yourself.
2. Ask for help
Postpartum rage symptoms will likely be worse if you're overwhelmed. Instead of trying to do it yourself, reach out for help. Chances are that grandparents, aunts, uncles, and other members of your village will welcome the opportunity to spend time with the baby.
Don't be afraid to ask for help, and accept offers from others who want to help. Raising a baby isn't a task meant to be done on your own.
Related Reading: 

How to Ask for Support From Your Partner When You Need It
3. Sleep when the baby sleeps
You've probably heard this before, and it's true. You might feel compelled to get things done when the baby sleeps, but you need to rest whenever possible. The dishes can wait; take a nap, and you'll probably be less short-tempered.
4. Find small moments of self-care
Having a new baby changes everything; suddenly, you have little time for yourself and probably have to give up most of your interests. This sudden shift can also lead to feelings of postpartum anger.
Certainly, you'll have to be intentional and plan your time carefully, but you can work small moments of self-care into your life. It may be as simple as putting a baby in a stroller and walking so you get some time outdoors and a little physical activity.
Making time for self-care can relieve some of your stress and make it easier to cope with the shifts that come with new motherhood.
5. Plan date nights
Gone are the days of spontaneous trips or fancy date nights, but you can still make time to go out to dinner with your spouse or partner. Hire a babysitter or drop the baby off with the grandparents once a month so you and your partner can have a date-night, baby-free baby.
Taking time to go out together can help you to maintain your connection and recover from some of the side effects of postpartum rage.
Related Reading: 

The Importance of Date Night in a Marriage and Tips to Make It Happen
Learn more about dealing with postpartum rage in this video:
FAQs
If you're looking for information on postpartum rage, the answers to the following questions can also be helpful.
1. Is rage a part of postpartum?
Postpartum rage can occur in some women who experience postpartum depression. One study found that 31% of women reported intense anger postpartum.
2. How does postpartum rage affect relationships?
Symptoms of postpartum rage can have a significant negative effect on relationships. Lashing out at your partner in anger, throwing objects, or having a short fuse with them can interfere with intimacy and damage relationship functioning.
Postpartum rage doesn't just interfere with your relationship with your spouse; it can also negatively affect your relationship with your baby. If you have postpartum anger, you may have trouble bonding with your baby, which can negatively affect their development.
3. How long can postpartum rage last?
The length of postpartum rage symptoms depends upon your unique situation. Some people may have a severe case of postpartum anger, whereas others may have more mild symptoms that subside sooner.
There is no specified length of postpartum rage, but seeking treatment can reduce the time that symptoms cause distress in your daily life. You're also likely to notice that anger subsides as you adjust to the new routine of having a baby.
With time, you will adapt to the changes in your life, and as your baby starts sleeping longer at night, you'll feel more rested, which will also make a difference.
4. Is postpartum rage a mental health condition?
Symptoms of postpartum rage often occur alongside postpartum depression, a legitimate mental health diagnosis. If you have postpartum rage symptoms, you have not failed as a mother. You are experiencing mental health symptoms arising from hormonal changes and stressors following your child's birth.
5. Can postpartum rage be treated?
Fortunately, there are effective treatment options available for postpartum depression and rage. Counseling, medication, support groups, and other professional treatments can address your symptoms.
6. What should I do if I have symptoms of postpartum rage?
If you are having outbursts of anger that you feel unable to control, it's important to reach out for help. Talk with your doctor about available treatment options. You may be fearful of having a conversation, but doctors are well-trained in understanding postpartum depression and are prepared to help you cope.
Your doctor may prescribe you medication or refer you to a local support group and counseling center. If you feel comfortable doing so, you can also reach out to a local mental health agency or clinic for counseling on your own.
The takeaway
Postpartum rage often occurs along with postpartum depression. While we often imagine feelings of sadness with postpartum depression, anger, irritability, and rage are also possible. These symptoms occur because of hormonal changes and stressors in the postpartum period.
If you're struggling with postpartum rage, chances are that it's also hurting your relationships. You are likely to be short-tempered with your spouse, and you may even have fits of yelling or screaming.
The good news is that there is a treatment for postpartum rage. Experiencing these symptoms after pregnancy is not uncommon, and you're not alone if you're struggling with anger alongside depression.
Counseling, medication, and support groups can help you cope with postpartum depression and rage. If these methods are ineffective, alternative options like TMS or ECT exist. Do not be afraid to seek help; treatment is available and can help you feel like yourself again.
Share this article on
Want to have a happier, healthier marriage?
If you feel disconnected or frustrated about the state of your marriage but want to avoid separation and/or divorce, the marriage.com course meant for married couples is an excellent resource to help you overcome the most challenging aspects of being married.
Learn More On This Topic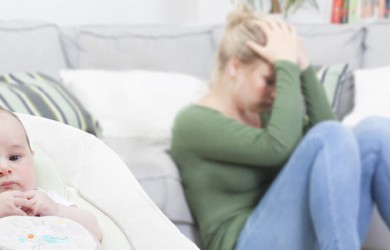 You May Also Like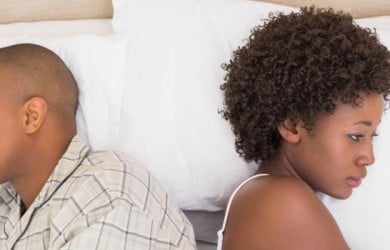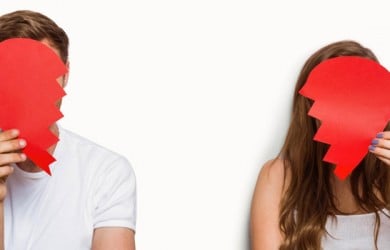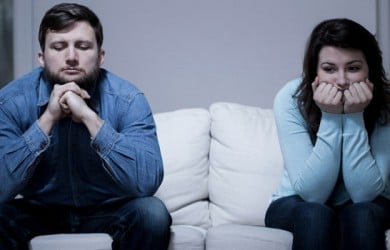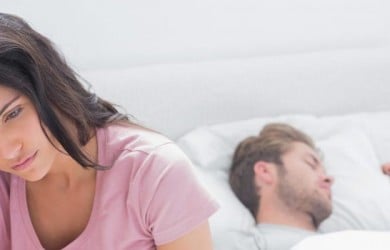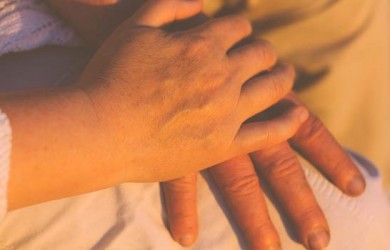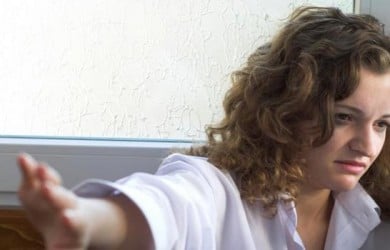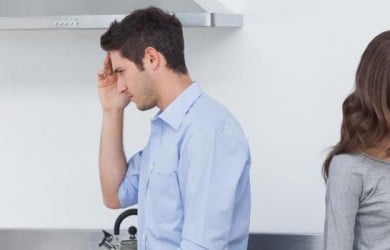 Popular Topics On Marriage Help