10 Helpful Tips if You're Tired of Initiating Intimacy
You might get tired of initiating intimacy at some point in your relationship. Even though humans are social animals and we mostly crave intimacy, it can get exhausting when you're the only one making the moves toward your partner.
How do you handle a partner dealing with the fear of initiating intimacy? What do you do when it feels like a nightly wall between yourself and your partner, a wall you can't seem to get across?
After studying this article, you will discover how to tell your partner you want more intimacy.
What is intimacy?
Intimacy is defined as the closeness between two or more people in personal relationships. It builds over time, fosters trust and unity, and causes you to care about the people in your life deeply, your significant other, in this case.
Over the years, research has proven that there's a direct relationship between intimacy and relationship satisfaction. This implies that intimacy plays a vital role in every healthy relationship. To reach the point where you fully trust and accept your partner, you must experience intimacy with them over time.
Intimacy here doesn't only speak of sexual intercourse. It could also refer to emotional, mental, and psychological intimacy where your partner isn't afraid to bare their mind, heart, and soul to you.
The same study shows that although relationships can thrive for a long time without intimacy, lack of intimacy is always like a ticking time bomb waiting to detonate.
If you don't start talking to your partner about intimacy and doing all you can to close the gaps immediately, you may deal with a relationship crisis shortly.
If you are tired of initiating intimacy, communication may become necessary to avoid resentment in the future.
10 tips if you're tired of initiating intimacy
Are you tired of initiating intimacy? Knowing the right way to do it can help you express your frustrations to your partner without making a bigger mess. Here are some tips that can help you.
1. Communicate
The first thing to do when you start experiencing lack of intimacy from your boyfriend or girlfriend is to communicate. It can help if your wife or husband doesn't initiate sex anymore.
Talking about it like adults can be difficult, as your body's first reaction might be to lash out or accuse your partner of being unfaithful to you.
Often, lack of intimacy in relationships can be due to factors including personality type, underlying health conditions, or societal/familial pressure. Sometimes, the key to unlocking a lasting solution to your intimacy challenge is to have a heart-to-heart with your partner.
Related Reading

: 

10 Effective Communication Skills in Relationships for Healthy Marriages
2. Refuse to judge
Adopting this disposition would help as you get into that difficult conversation with your partner. As you encourage them to talk to you, they may say some things you may not consider true.
For example, your partner can accuse you of being emotionally unavailable even though you've been desperately trying to get them to connect with you.
When this happens, please don't get defensive or judgemental. The idea behind bringing up the conversation is to let your partner know that you have created a safe space where they can confide in you – no matter what they feel.
3. Express yourself
If you are trying to learn how to initiate sex in marriage, expressing your thoughts and desires is important.
Recoiling into your shell is not how to bring up lack of intimacy issues in your relationship. Your partner may not know what's happening with you if you don't express yourself.
Communication is only effective if both parties can bare their minds without feeling judged or spooked.
While talking to your partner, ensure you let them know how their actions have made you feel. If you have ever felt like you're not good enough for them, this may be the perfect time to bring that to their notice.
Don't be ashamed to be vulnerable with your partner.
4. Work on rekindling the spark you once felt
Can you remember how you used to feel whenever your partner looked at you at the beginning of your relationship? Do you recall how the sparks used to fly whenever their hands brushed over your skin?
Besides obvious attraction, one thing that was at play here was the novelty of your relationship. When you start getting tired of initiating intimacy, it could be a sign that the novelty you experienced at first is beginning to fade away.
Do something you're both excited about. It could be a weekend getaway or a fancy meal in a high-class neighborhood. Surrounding yourselves with new experiences can be the push you need to get your intimacy game back to its a-level again.
Related Reading

: 

What to Do When It Feels Like the Spark Is Gone
5. Make them know you're in the mood
Conveying your sexual mood usually works when you're seeking some sexual action. One of the main reasons why your partner may find it difficult to initiate intimacy (sex) may be because they feel you're not in the mood. How about you let them know that you're up for something freaky?
One way to let them know you're in the mood is to dress for the occasion. Can you don that outfit that makes your partner go crazy? Try sending them suggestive texts. A well-crafted compliment can also set the ball in motion.
For example, what do you think your partner will hear when you tell them, "you look especially ravishing tonight," with a bright smirk on your face?
6. Schedule your fun time
The sound of this may make you cringe at first, but this is one thing you can do when your partner doesn't want to be intimate.
Part of the allure of physical intimacy is not knowing when or where it can take place. However, the main advantage of scheduling your fun time is taking the pressure off.
When you use a schedule, no one approaches intimacy like an arduous task. Both of you are on the same page, so enjoying yourselves becomes easier.
7. Set the atmosphere
Another thing you can do when you are becoming tired of initiating intimacy is to consciously set the atmosphere.
One way to accomplish this is to have an adults-only movie night with your partner. Choose an amazing movie, snuggle up on the couch (or bed, as the case may be), and enjoy the warmth of your partner's body.
Who knows? You might have some mind-blowing sex afterward if you choose the right movie. The right kind of movie can also serve as a great conversation beginner.
8. Role-play
Medical studies have shown that role-playing can help couples spice up their romantic and sexual lives.
One way to get your partner 'in the mood' is to role-play. It would almost be impossible for them to ignore you when you bring one of their sexual fantasies to life. If you are going down this road, however, ensure you stay within the margin of safety.
Related Reading

: 

Exciting Couple Role Play Ideas to Spice up Your Relationship
9. Compliment your partner
If your partner has a history of being unable to initiate sexual intimacy, it could result from low self-esteem. Maybe, they've been rejected many times in the past and have, as a result, suffered intense self-esteem issues.
One way to help your partner become more comfortable in their skin and become more likely to initiate intimacy would be to compliment them.
At first, they may reject your compliments with thinly-veiled words of appreciation or call you out for lying. Don't get hurt. Keep at it and they'll begin to believe your words in no time.
It is easy for a confident partner to initiate intimacy on their own.
Watch this video to learn more about the power of a compliment:
10. Seek professional help
If you have tried all the tips we have shared so far without much progress, you may want to opt-in for marital therapy.
You may have to enlist the help of a professional to help you dig deep into your relationship, understand your partner's mind, detect the underlying challenge, and offer practical solutions that can help you overcome your intimacy challenges as a couple.
Before embarking on this, ensure your partner is on the same page as you are. Then, carefully pick the perfect therapist and start your journey. Accessing professional help can be daunting. But if done well, the rewards are life-altering.
What to do when your partner doesn't want to be intimate
Your partner's lack of attention towards initiating sex can make you question their interest in being with you and possibly make you insecure. Taking the right steps at this point can ensure your relationship does not spiral downward.
If you are tired of initiating intimacy and it seems your partner can't be bothered again, here's what to do when your partner no longer wants to be intimate.
Some commonly asked questions
It can be discouraging and confusing if you are the one who has to take the initiative for sex all the time. If you are tired of initiating intimacy all the time, here are a few questions that can help you understand the situation better.
What does it mean when your partner never initiates intimacy?
Many things could result in a situation where your partner never initiates intimacy.
For example, it could be a reflection of their self-esteem (maybe they think they're not attractive enough), they may think you're not in the mood, or they may have gotten used to the idea that you would always make the first move to initiate intimacy.
The first step to handle this is to talk to them, understand what's going through their mind, and tell them that you would also like them to initiate intimacy regularly.
How can I be intimate while initiating?
While initiating this contact, the key to being intimate with your partner is understanding what your partner likes. Take things slowly and ensure that you never make your partner feel uncomfortable. Effective communication will serve as the bridge between both of you.
Final takeaway
Are you getting tired of initiating intimacy in your relationship? Don't give up yet. Use the tips we have covered in this article to excite your partner and let them know that you would like them to take the lead sometimes.
Expressing yourself might be awkward at first. However, give it time.
Share this article on
Want to have a happier, healthier marriage?
If you feel disconnected or frustrated about the state of your marriage but want to avoid separation and/or divorce, the marriage.com course meant for married couples is an excellent resource to help you overcome the most challenging aspects of being married.
More On This Topic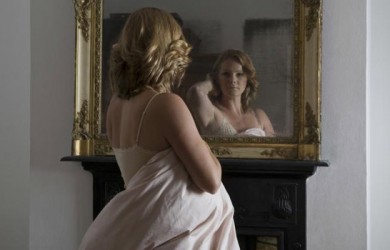 You May Also Like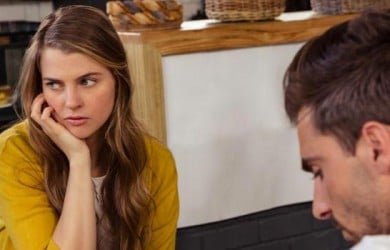 Popular Topics On Married Life