10 Pros & Cons Of Sex Before Marriage
When it comes to physical intimacy before marriage, faith has a lot to say about what boundaries an individual should set. Most religions suggest or expect that you keep yourself pure before the big day. While those who do not follow a faith, or at least not strictly, seem to be in favor of engaging in physical intimacy before marriage.
What is premarital sex's advantages and disadvantages? Is having sex before marriage is good or bad?
So if you are somebody who is not influenced by a particular faith, and who has a neutral perspective on physical intimacy before marriage, you might find it interesting to explore sex before marriage pros and cons and the reasons why some save themselves for the big day and the reasons why others explore their sexuality before marriage.
Related Reading: What Does the Bible Says About Premarital Sex?
10 pros of sex before marriage
Why sex before marriage is good? There are various benefits of having sex before marriage. Here are 10 of them:
1. Establishing sexual identity
If we do not explore our sexual side, we cannot grow naturally and develop into it, and that means that we cannot truly understand where our sexual identity lies.
Many people do not discover their sexual orientation until they have sex and realize that they are perhaps not naturally attracted sexually to the opposite sex. It is an important thing to figure out before marriage!
Also Try: Sexual Orientation Quiz: What Is My Sexual Orientation?
2. Developing sexual experience
You are considering marriage, and settling down, you wouldn't marry somebody who is too childlike, or naive at life.
It makes sense to explore ourselves sexually so that by the time things start to get real, you'll be confident enough in yourself and in your understanding of your sexual side without having to go through the pain of practicing all of this on the person who you consider to be the real deal!
3. Assessing sexual compatibility
Let's face it, while marriage requires more than physical intimacy alone. Physical intimacy is an essential component of a marriage that requires effort and attention.
Avoiding physical intimacy in marriage because of an issue with a lack of sexual attraction will potentially create a distance in your marriage that can be difficult to come back from in some situations. Discovering your sexual compatibility beforehand can help to avoid such problems.
4. Identifying sexual problems
There is a myriad of sexual problems that can occur. Some might be fleeting, and others might require time and effort to resolve while others could be permanent.
It would make more sense to see how you work through such problems before marriage so that you don't spend your married life dealing with such issues, instead of enjoying a beautiful relationship.
5. Better understanding with partner
Once you get into a relationship and make a choice of sex before marriage, your understanding with your partner becomes better. The efforts put into marriage are done beforehand as sex plays an important drive to help you both know each other better.
6. Better communication of feelings
With sex before marriage, you are able to communicate your feelings better. This is because sex also connects two people on an emotional level. So, this helps you both interact in a better way and shed all the inhibitions.
Related Reading: 20 Ways to Improve Communication in a Relationship
7. Higher happiness rate
A relationship that involves sex witnesses higher levels of happiness. The partners feel content with each other and there's an added advantage of relationship fulfillment. Naturally, a relationship that lacks sex invites more fights in the relationship as there is no coping mechanism.
Therefore, the quality and quantity of physical relationship before marriage correlates with the happiness of the couple.
8. General reduced levels of stress
One of the benefits of premarital sex is that partners have less stress and arguments in the relationship. They reach a level of understanding and security that allows them to worry less about the relationship.
Overall, this makes the relationship healthier and stronger.
9. Better intimacy with the partner
It's not unusual to be in a relationship and to be physically attracted to your partner, but then to end up being completely turned off when things become physically intimate. Perhaps biology is telling us that we are not intimate, who knows. But as strange and frustrating as it may seem, that problem occurs more frequently than you might assume.
If you are physically intimate with your partner before marriage, you'll know soon enough whether you are attracted to each other sexually so that you can make a well-educated decision about whether to marry or not. https://familydoctor.org/health-benefits-good-sex-life/
10. Better health
One of the reasons to have sex before marriage is that it is known that sex leads to better health and even if you have a delayed marriage but your sex life is healthy, it can contribute to overall good health, fewer mental and physical problems.
Also Try: Do I Have a Good Sex Life Quiz
10 cons of sex before marriage

Is premarital sex bad? Check out these disadvantages of sex before marriage so that you can make the right choice whether or not it is right for you:
1. Loss of interest
Partners might lose interest in each other and grow extremely comfortable. This will kill the attraction and make the partners stray away from each other. They might want to move out in a lookout for further adventure and excitement.
Related Reading: 7 Signs Your Partner Has Probably Lost Interest in Your Relationship
2. Fear of pregnancy
There could be a constant fear of pregnancy and this can be troublesome because without a legal bond, a lot of countries do not allow abortion. There can be a lot of chaos in the relationship and other aspects of life.
3. Fear of STDs
If someone has multiple partners, one of the reasons why physical intimacy before marriage could be disadvantageous is because there is a fear of sexually transmitted diseases. There are more chances of adultery in relationships and this can be scary for the other partner.
4. Lack of focus on other aspects of life
One of the problems and dangers of premarital relationships is that people can be so focused and over-invested in the relationship that they might forget to balance the other aspects of life. At a young age, people might lose focus on important areas in life and pay undue attention to sex and relationship which can turn out to be bad and unhealthy.
5. Fear of breakup
There's a constant fear of breakup in a relationship before tying the knot and sex before marriage can worsen the situation because after being so connected to the partner, both emotionally and physically, it will be devastating to sever the relationship.
6. Single parent situation
Consequences of premarital intimacy can be accidental pregnancy and child abandonment where one partner could have all the stress of single parenting.
Pregnancy can be a huge stress for unmarried couples and it can cause severe damage to the relationship if there is no legality in the relationship.
Check out this video about single parent struggles and how one can overcome them:
7. Hurting religious sentiments
If either of the partners belongs from a religious setup, it can hurt the sentiments of the family and the society as many religions ban sex before marriage. So, it can be difficult for people around either or both of you to accept the relationship.
8. Lack of maturity
There can be a lack of maturity at a young age and the decision of premarital sex can negatively impact the life of both partners if they don't have enough knowledge about it. Further, it can also deviate them from other aspects of their life.
9. Moments of guilt
Establishing a sexual relationship is put on a high pedestal because of the emotional investment involved and considering this is still not an acceptable norm in modern society, there can be moments of guilt thinking whether or not this is the right decision.
10. Less understanding partner
There could be chances that although sex could seem great, your partner is not supportive or understanding. This can lead to intimacy with your partner from your side while your partner might not be contributing to that level.
Related Reading: 7 Things to Do When You Have an Unsupportive Partner
Takeaway
Is it bad to have sex before marriage?
Every coin has two sides and whether or not sex before marriage is the right choice depends completely on the person and the relationship with their partner. So, with the above-listed pros and cons, weigh both sides and make an informed decision.
Share this article on
Want to have a happier, healthier marriage?
If you feel disconnected or frustrated about the state of your marriage but want to avoid separation and/or divorce, the marriage.com course meant for married couples is an excellent resource to help you overcome the most challenging aspects of being married.
Learn More On This Topic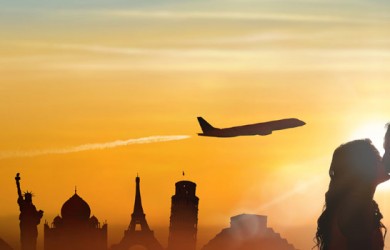 You May Also Like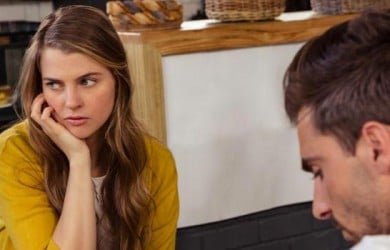 Popular Topics On Married Life