15 Relationship Rituals Every Couple Should Follow
Relationship rituals are best described as "habits of the heart." That suits the notion perfectly, especially when it comes to romantic couples.
These are new traditions created between a couple; even the tiniest routine you develop carries a special meaning. There's more than sadness if you miss a day due to life circumstances.
It's more of an emptiness where the fulfillment should be. In her book "Love Rituals," Leslie Koren discusses the importance of establishing daily rituals that enhance relationships.
What are relationship rituals?
Relationship rituals' definition includes dedicating a specific time, tradition, or holiday to the person you love. It could be as simple as meeting after work on Mondays for a cheer you got through a Monday.
That makes that day unique instead of the struggle typical of the first day of the week. Then, of course, you have traditional birthdays, anniversaries, celebrations or any special event.
Plus, couples develop their holiday routines apart from extended families. That includes spiritual rituals for couples, particularly during religious holidays. Any of these "habits" makes an occasion, a tradition, a day special for mates.
Importance of relationship rituals
Rituals are essential to a relationship because they not only increase a couple's intimacy but also strengthen the connection and further develop the bond the mates have established.
Keep these relationship rituals fresh and exciting by changing the small routines instead of continuing them for eternity. For instance, if you have a regular coffee date each Thursday, shake it up, so it doesn't become dull or stale over time.
No one wants their long-term commitment to become predictable, dull, or grow into a slump. Change the coffee date to a different day and make it frozen yogurt sundaes.
Or you can make it an afternoon with an iced latte in the park. The idea is to enjoy a fun activity that makes the relationship rituals something to look forward to; you can continue for some time.
15 relationship rituals couples should follow daily
Maintaining rituals helps couples establish healthy, thriving partnerships that grow stronger daily. Couple rituals help make a relationship work by providing security for the pair, offering continuity of intimacy, and deepening the connection.
Creating a list of rituals helps mates establish relationship rituals that will satisfy each mate so everyone's needs are considered and excite the pair equally.
Let's look at a few relationship rituals all couples should engage in daily.
1. Pillow talk
Whether waking in the morning or sleeping at night, mates should enjoy some quality pillow talk. It doesn't have to involve sex.
Pillow talk is sharing an intimate conversation that a pair wouldn't usually have any other time of the day.
It can be about hopes and dreams, where they'd like to spend a dream vacation, fantasies they would enjoy, secrets and vulnerabilities without fear of judgment. This should be included in daily intimacy rituals.
2. No digital
The daily ritual meaning dictates that the time spent together be about bonding. That's impossible when there are interruptions and distractions from electronic devices.
Bonding rituals for couples include cooking dinner together, having an intimate evening of conversation and a beverage of choice, sitting around the fire, or enjoying a nice car ride along the countryside.
A phone alert, TV blaring, or email should come through in these situations. Everything should be turned off or muted and put away. Most relationship therapists would recommend this.
3. Time for sleep
If you want to develop rituals for connection daily, one way to do so is to prepare for bed at the same time each night. If one person is known to stay up a bit late, the other can nap at some point during the day.
That will allow them to enjoy a lovely evening and bedtime with their partner. Compromise is one of many rituals to strengthen your love.
4. Fitness can be fun
Fitness is one of the most critical components of wellness. It's not always a good time alone, with some people avoiding the habit when solo.
Brilliant relationship rituals take the time to develop exercise routines you can do together. It can be manageable, a simple 20 or 30-minute walk before breakfast or after dinner.
5. First-person to know
Developing love rituals for couples can be challenging. Love is sometimes effort and hard work. One thing to consider is when there is news to tell, and your mate should be the first to know, not friends or family but your partner.
That should be easy, and you should be excited to share with the one you love right away.
6. Intentional affection
Relationship rituals should include intentional affection. Pay attention to how you're providing love to your mate. When you kiss your partner goodbye in the morning, is it a quick "see ya" and you're out?
Or do you allow a few seconds, enabling some eye contact before you saunter out the door? Which would you prefer?
7. "Hello" in the evening
In that same vein, when coming home, whoever is first needs to give the "whole" hug as if they've just seen the other person for the first time, along with a "hello" and "I missed you."
When you make someone feel like your day revolves around the moment you see them again, it's a ritual of intimacy that deepens a connection.
8. Texts of love
Spontaneously throughout the day, when you're apart, develop a ritual of sending loving texts to each other as you're able throughout the day; anticipate special plans for the evening, even if it's just cuddling on the couch.
9. Leave little notes
Whether you leave little notes in the lunch pail or an inexpensive gesture to say "thank you," "I appreciate you," or "I love you," there is more gratitude for these magnificent small gestures than there would be for any lavish, expensive, showy gift.
Daily relationship routines like these keep a relationship healthy, happy, and strong.
Related Reading

: 

What Is the Definition of a Healthy Relationship

?
10. Serious discussions
When some problems or issues need to be worked out, agree with the two of you that you will set aside a specific time of the day to have serious discussions to work through these things.
Open, honest communication is essential in a healthy partnership. Research tells us that rituals can even help couples decide the destination of their relationships.
11. Don't forget to apologize
In that same vein, when you have fixable rough patches, remember to apologize for any missteps regardless of the severity or lack thereof. It shows the level of respect you have for your mate and the relationship as a whole.
Check out this video to learn more about the perfect apology:
12. A cup of coffee
Not everyone needs coffee in the morning, but most people enjoy the beverage. One of the best daily relationship rituals is whoever gets up first, makes the coffee, and brings the other person their cup while asleep.
The smell will be their wake-up call. And if the mate is lovely, they'll put just the right amount of creamer and a small ice cube in so it's cooled and ready to drink.
While it can become a lovely experience that no one wants to give up, it must be mutual, with each person taking their turn. Don't fake sleep.
13. Focus on each other at the dinner table
Another ritual of love that you can include in your relationship is setting aside all your stress at dinner and focusing solely on spending quality time with your partner.
Try not to bring your stress from work, unresolved issues or previous disagreements to the dinner table. Treat this as your time to heal and truly reconnect with your partner.
Related Reading

: 

40 Romantic Dinner Ideas at Home for Couples
14. Share posts and articles you like
In the age of social media, couples rituals can include aspects such as sharing posts with your partner that make you laugh. You can send them articles that you found interesting or moved you.
By watching or reading posts you share, you can stay connected with your partner and what is affecting them. You can laugh at similar things and better understand each other's perspectives.
15. Have one meal together
Rituals of connection can be safely established if you have at least one meal together every day.
The busy state of your life can create a situation where it might be easier for you and your partner to eat your meals separately.
However, you can prepare a relationship routine that calls for at least one meal of the day to be eaten together so that you can enjoy that meal with each other.
FAQs
What are intimacy rituals in relationships?
Intimacy rituals are habits that are natural or consciously maintained to aid the intimate connection that a couple shares. You can exchange sexy or flirtatious texts with your partner throughout the day, keeping your closeness at the forefront of your mind even when you are apart.
You can fix a date night that includes sensual indoor rituals as part of rituals for relationships, where you can reconnect sexually.
How do you create relationship rituals in a relationship?
You can create a ritual for love by being conscious about the state of your relationship and inculcating an open attitude that promotes relationship improvements.
You must test out routines that have a positive impact on your relationship. Also, you can combine these rituals with activities that are already a part of your daily routine and interest, like hiking, breakfast in the morning, et cetera.
Final thoughts
Developing relationship rituals is vital to strengthen connections, deepen bonds, and build intimacy. These can be as simple as daily routines of ensuring intentional affection, going to bed simultaneously, or making the best cup of coffee in the morning.
Ultimately over time, these small habits will give way to developing more prominent traditions together, including celebrating anniversaries, birthdays, and special events in each other's lives, like promotions or career changes.
Plus, you'll begin to establish holiday routines apart from those held by an extended family that is expressly created for the two of you.
These can include spiritual celebrations once the two of you establish your chosen spirituality. Spirituality is one component of relationship rituals that can bring couples particularly close as each spiritually connects with the other.
Start small if you still need to develop rituals as a couple. Meet for coffee one morning a week and build from that point.
Share this article on
Want to have a happier, healthier marriage?
If you feel disconnected or frustrated about the state of your marriage but want to avoid separation and/or divorce, the marriage.com course meant for married couples is an excellent resource to help you overcome the most challenging aspects of being married.
More On This Topic
You May Also Like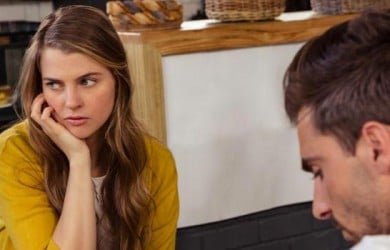 Popular Topics On Married Life