15 First Time Sex Tips for Women
When a woman decides to have sex for the first time, she can surely use some first-time sex tips for women to feel as comfortable as possible.
Although sex is supposed to be spontaneous and natural, it doesn't mean you shouldn't prepare yourself.
Giving first time sex advice for female virgins has been a practice throughout human history. So, don't be shy and read these first time sex tips for women to make sure your first lovemaking will be the best possible.
15 First time sex tips for women
Whether you are looking for first time sex advice or first time sex tips after marriage, the tips below will clear the doubt clouds.
These sex tips will also help you understand why you should know some things before you get into bed with your partner.
1. Be Safe
So, you're about to have sex for the first time – what to know? Safety might not be the kind of advice you're after when you're thinking about having sex for the first time with your boyfriend.
You might have also probably heard more experienced girls and boys (or those pretending to be) that focusing on protection ruins the experience. Never succumb to that myth!
One of the most crucial first time sex tips for girls is thinking about sexually transmitted diseases.
Ideally, your partner will also be mindful of this fact. Talk about it with your partner and clear out of there is any past sexually transmitted disease history.
2. Use Protection
You're the one who is responsible for her own life. So, use condoms, and don't worry about it being a buzz-killer.
There's an even greater killjoy, and that's finding out that after having sex for the first time, you became a first-time mom unexpectedly.
Also, make it a test for how much your partner is worthy of you – if he makes a fuss over a condom, you should think about whether he's the right one to lose your virginity with in the first place.
3. Prepare
By reading these first time sex tips for women, you are already preparing.
However, as we keep saying, although sex is a spontaneous display of affection, women having sex for the first time have been looking for advice forever.
Therefore, don't hesitate to dig deeper and read some additional tips for first-time sex. Also, you can speak to someone you trust to be able to ask all the relevant questions. Speak to your partner about your fears and grow your intimacy.
4. Get a cozy place
One of the most important first time sex after marriage tips includes the decision of the venue, apart from preparing and learning for your first experience.
The most critical factors in having a beautiful sexual experience are you, your partner, and your shared love. However, having a beautiful space for it won't hurt either.
5. Be comfortable
Most girls feel apprehensive about their first time because they expect excruciating pain and abundant bleeding.
But the truth is, it may be so, but, in many cases, that doesn't happen. You might not feel any pain at all, and there might be little bleeding too.
However, if these odds still don't make you feel any less insecure, there are ways how to make your first time less painful. You need to be as relaxed as possible. Use lube; make sure it's the kind that can be used with condoms.
Take it slow. And, if it hurts too much, stop. Then go over our first-time
sex tips for women again and again until you feel safe and comfortable to try again.
6. Don't set wrong expectations
Once you've made sure you're safe and comfortable about your first time, it's time for the act itself. Some of the most sought-after first time sex tips for women is the best position for first-timers.
There's too much pressure nowadays to make sex look like what you see on the TV.
Nonetheless, a very important thing to know is that you don't need to do those things. Most people don't. Ever.
And this is a crucial thing to know before having sex for the first time unless you want to ruin it by trying to make it look like something you've seen instead of making it the perfect unique personal experience.
7. Keep it simple
You'll usually get the same first-time sex tips for women – keep it simple. Missionary is the way to go. But if you feel any other position will work better for both of you, you can do that.
Do what feels good and enjoy yourself. This might be the most important sex tip for girls and women for as long as they are sexually active.
8. Don't moan if you don't want to
Some women moan, some don't, and you don't have to do it just because you have seen it in porn or think it's necessary for a good experience.
The first time sex will not feel as good as you think if you keep focusing on the wrong things, enjoy what feels good to your body, and react to that.
9. Don't miss out on foreplay
Women having sex for the first time should make sure that they talk to their partners about the foreplay. Make sure to set aside some time only for foreplay to increase the sense of pleasure.
Foreplay is the star of first time sex advice for female.
10. Don't be hesitant to say no
At any point, you might feel awkward, not interested, or completely out of the zone. You can always stop your partner and explain why you have changed your mind.
Consent is the most important thing, and you must use your right to say no if you want to.
11. Avoid anything extreme
It's your first time, you can do whatever you want to, but it would be best if you kept it nice and sweet. Avoid any extreme acts, such as BDSM, spanking, using your teeth, hard strokes, etc.
Avoid anything that can be trouble for your inexperienced body. For the first time, try and do the basic things and take it forward in the future.
12. Don't focus only on orgasm
One of the most sensible first time sex tips for women is to forget about the end result. Enjoy the experience and soak everything in.
Sometimes when you focus too much on the orgasm, you don't enjoy the rest of the things. Please try to focus on every move, and you might find it wonderfully surprising.
13. About pain
It's not necessary that the experience will be painful. Some women feel a lot of pain, and some don't.
It completely differs from person to person. Take things slowly at first and move forward as you feel comfortable.
14. Make your mind for the unexpected
Sometimes things don't work out perfectly. You might end up not doing it or not doing it the right way. There are chances of pre-ejaculation or erectile dysfunction.
However, do not get disheartened. Most of these things are normal and can be dealt with. You can talk about the problem to find the solution, and in cases where the problem seems inevitable, you should see a therapist.
15. Share your experience with your partner
After it is over, you should share honest opinions about the experience. Share what felt good during sex and what's not.
Tell your partner what you liked and ask them if they liked something or want something.
Communicating about it will make you more comfortable and help you the next time you decide to do the deed.
Watch this video to know more about safe sex:

Conclusion
First time sex for women can be really stressful. If you have decided to take the big step, these first time sex tips for women can help you through the first experience.
Remember, it's okay to feel confused and anxious. With the right person, it will eventually feel good.
Share this article on
Want to have a happier, healthier marriage?
If you feel disconnected or frustrated about the state of your marriage but want to avoid separation and/or divorce, the marriage.com course meant for married couples is an excellent resource to help you overcome the most challenging aspects of being married.
More On This Topic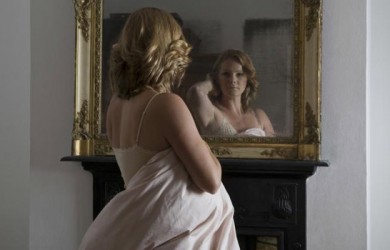 You May Also Like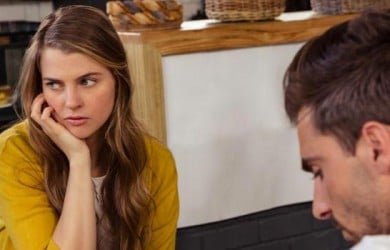 Popular Topics On Married Life