5 Benefits of Maintenance Sex for Relationships and Marriage
As one in a relationship, you probably know the role that sex plays in keeping the passion in your relationship alive. Chances are that you may have (or had) an explosive sex life with your partner.
What you may not know, however, is that there's something called maintenance sex and that it can help keep your love life aflame.
The benefits of sex in marriage cannot be overemphasized. In addition to providing yourself and your partner with the much-needed physical release, it allows you to bond emotionally. Hence, we will be examining the relationship between maintenance sex and marriage in this article.
Before getting into the meat of the matter, let's lay a quick foundation, shall we?
What is maintenance sex?
Maintenance sex is the name given to the concept of having sex with a long-term, monogamous partner with the intent to strengthen a relationship and get closer to the other person – even when you are not in the mood for it.
If you take a look at that definition again, one of the first things you should be able to glean is that your emotions and/or feelings do not play a pivotal role in having maintenance sex – as opposed to the regular sex you may be used to.
The concept of maintenance sex came from a survey that revealed that 42% of women and 54% of men in committed relationships are unhappy about their sex lives.
Passion is usually at the start of many relationships. At that stage, you just can't seem to keep your hands away from your partner, and your sex life is mindblowing. However, what happens when the kids start coming?
How do you balance the pressures of work and other areas of your life with having a satisfying sex life? Over time, many couples report drifting apart even as their sex lives die a natural death.
Maintenance sex exists to mitigate the effects of time and external pressure on your sex life as a couple. Then again, who wouldn't love a little time to explore with their partner between the sheets?
How important is sex in a marriage

?
If you have ever found yourself asking why sex is so important in a relationship, keep in mind that the benefits of good sex in a relationship are too numerous to count. We have listed 15 physical and psychological benefits of sex in a marriage.
Benefits of maintenance sex for relationships and marriages
Here are some of the reasons why you should consider adding maintenance sex to the list of things to be done consistently in your relationship.
1. It fosters intimacy
Can you remember that one of the reasons you got into that relationship/marriage was because you wanted that deep emotional connection you felt with your partner? Anyway, sex is one of the best ways to foster intimacy in a relationship.
From a medical perspective, your body releases oxytocin when you hit an orgasm. Also known as the feel-good hormone, oxytocin is responsible for deepening emotional and physical bonds between partners (and even mothers and their children).
Considering that sex is the most intimate physical activity you can engage in with your partner, releasing oxytocin immediately after you have orgasmed makes you feel closer to the one you love.
This is why it is easy to lose sight of the connection you once had with your partner when you go for a long time without having sex – no matter how genuine your reasons are.
2. Maintenance sex helps boost your self-esteem
Time takes its toll on everyone. You won't always be the slim, curvy, pretty woman or tall, dark, handsome man you once were a few years ago. Can you remember how it used to be when your relationship was still young?
Do you recall the passion and admiration you always saw in your partner's eyes as they appreciated your physical looks? This passion transferred into your sex episodes, and they felt explosive, right?
One advantage of maintenance sex is that it helps preserve your partner's self-esteem. When you explore your partner's body in bed, it makes them feel seen and loved. It reminds them that you still desire them after all these years.
There's almost nothing sexier than knowing that your partner still desires you, even if the years have not been so kind to you. Changes in physical looks may keep you feeling like you have lost your initial charm, and this can allow low self-esteem to kick in. with maintenance sex, you are reminded that you're still desirable.
3. It allows you to discuss things you have struggled to say
Have you ever gotten heavy-lidded after mindblowing sex and found yourself talking about some things you would have otherwise not spoken about? Another importance of maintaining sex is that it provides an avenue for couples to be honest.
You can ride on the wings of the powerful emotions you feel after being intimate with your partner to discuss some otherwise challenging topics you wouldn't have talked about otherwise. In other words, the emotions that follow sex can serve as a communication boost – especially when they are important topics.
However, it helps to start with lighter topics, so you don't ruffle your partner's feathers. If there's something they've done to annoy you, you may start by letting them know. Also, remind them that there's no judgment in the room.
Who knows? They may even open up and explain their stance to you.
4. It encourages you to talk about your sexual needs
Two people can be in a relationship forever and never discuss their sexual needs. For some reason, discussing sex seems like a taboo to many couples. Having maintenance sex helps you break through this barrier.
This refusal to talk about sex could be the result of shame, fear, or embarrassment. When you start having sex, your emotions and needs take over, and you may become more vocal about what you truly need.
Over time, you may notice your communication skills improving – in and out of the bedroom. In hindsight, maintenance sex helps you deal with secrecy, one of the biggest sexual problems in marriage.
5. It helps avoid long dry spells
As the novelty of your relationship wears away, you may find yourself going for weeks and months without having sex. This may be because of the ever-increasing responsibilities and pressure from other aspects of life. Maintenance sex helps prevent those long, dry spells that can harm your relationship.
Remember, you don't have to be in the mood to have maintenance sex, right?
5 tips for enjoying maintenance sex
We have discussed the meaning of maintenance sex and why it is important in your relationship. Apply these 5 tips to improve your overall experience with this type of sex.
1. Start by identifying what is stressing you out
Do you know that stress is a libido killer?
You may be surprised to discover that the sudden decline in your sex drive has little or nothing to do with your partner. Something as unrelated as an annoying colleague at work or a deal that didn't come through can affect the way you approach your sex life at home.
The first step to having mind-blowing maintenance sex is to understand what caused a decline in your passion. Is there a health challenge? Do you think you've lost your ability to please your partner in bed? Are you worried about a deadline at work and how it will affect your finances?
Make a mental list. After which…
Related Reading: 

20 Causes of Stress in Relationships and Its Effects
2. Communicate with your partner
Effective communication is invaluable in every enviable relationship. Your partner is only human, and they cannot tell what's going on in your mind every time. It is your responsibility to bring them up to speed.
When it is time to talk about it, start by trashing out the reason why your sex life has been dwindling lately. Afterward, discuss how often you think you should be having maintenance sex, then discuss your physical/emotional/sexual needs.
Please let go of any shame or embarrassment you may feel and be honest with your partner. They need to know what you expect from them even as they bring you up to speed on what they'd want from you as well.
Suggested video: How to improve communication in your relationship.
3. It won't always be amazing
Maintenance sex is a bit different from regular sex. Cast your mind back to this clause in the definition – "…even when you're not in the mood for it."
Maintenance sex won't always be mind-blowing. Sometimes, you may fumble around and let go in frustration. However, the real work is done when you learn to be more in tune with your needs, and you have sharpened your communication skills effectively.
The magic of maintenance sex is completed over time. Don't expect that all your relationship woes will be over as soon as you are done with sex. Instead, be willing to work on your relationship over time.
While at it, keep communicating your needs and stay on the lookout for what your partner needs as well.
4. Make it exciting
Now, the fact that it is called maintenance sex doesn't mean that it has to be a boring and monotonous chore. This type of sex aims to return the spark in your relationship, so you also have a role to play.
Consider switching things up a bit. If you are comfortable with it, try sex toys. Flirting with your partner can also set the tone for mind blowing maintenance sex. Also, dress to look sexy to your partner (how about those cute lingeries you stashed aside)? Consider pulling them out.
While at it, try a weekend getaway with your partner. An exotic location might just help you find your sexual mojo once again. In any case, try all you can to spice things up as much as possible. Also, consider changing your sex routine.
Related Reading: 

4 Keys to Add Spice and Excitement in an Intimate Relationship
5. It is not all about the sex
While this article is focused on helping you understand what maintenance sex is all about and how it affects the quality of your relationship, rest assured that it is not just about the sex.
The sex should provide a platform to keep you emotionally and physically connected. It is up to you to seize those supercharged moments to understand your partner, get into their head, and discover how to improve your relationship.
Beyond hitting your next orgasm, talk about effective ways you can keep your relationship exciting. Plan to spend more time together and relearn yourselves again. Give thoughtful gifts, plan positive surprises for your partner, and let them know you're committed to making this work.
FAQs
Let's discuss most asked questions about maintenance sex and its affect on relationships.
1. Who can benefit from maintenance sex?
Everybody in a relationship can benefit from maintenance sex, regardless of your gender. However, maintenance sex is more common in couples who seem to be losing their sexual spark in the relationship as it helps them strengthen their bond again.
2. How often should couples have sex in a relationship to maintain their intimacy?
There is no simple or single answer to this. This is because relationships are made of different people with different sexual/physical needs. It is up to you to talk to your partner and define how many times you want to have sex every week/month/year.
What matters is that whatever you decide on works for both of you.
3. Is maintenance sex healthy?
Yes, it is. Maintenance sex can help keep the spark alive in relationships that would have been otherwise dead. As far as all parties in the relationship are on the same page, maintaining sex can strengthen the relationship when done well.
Summary
Do you feel like you are losing the initial spark you had in your relationship? Does your sex life feel non-existent (at worst) or tedious (at best)? Do you feel like a big rift is forming between yourself and your partner?
Then, you may need some maintenance sex right now.
In this article, we have discussed what maintenance sex is all about and also examined some proven strategies you can follow to spice up your sex life today. Please remember that maintenance sex isn't a quick fix for all the challenges you may be experiencing in your relationship today.
However, when used the right way, it can rekindle a dying sex life. Use the strategies we have covered in this article to get started with maintenance sex. While at it, consider relationship counseling to help you identify and tackle any underlying challenges manifesting in your relationship.
Share this article on
Want to have a happier, healthier marriage?
If you feel disconnected or frustrated about the state of your marriage but want to avoid separation and/or divorce, the marriage.com course meant for married couples is an excellent resource to help you overcome the most challenging aspects of being married.
More On This Topic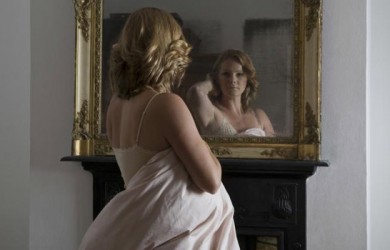 You May Also Like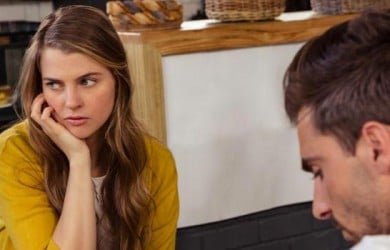 Popular Topics On Married Life