Sex in Marriage: Benefits & the Role of Emotional Intimacy
Most people will probably agree that sex is vital for a happy marriage. For sure, sex and intimacy help draw the couple closer and undertsand each other better. There's a reason why counselors stress on the benefits of sex in marriage and pop the questiion, "How is your sex life?" to married couples.
Do you ask yourself, "Is sex good for a relationship?", "How are relationship and sex related?"
Let us first have a quick look at the arguments supporting this view. Next, look at the other side of the coin: the importance of emotional intimacy, and whether there is a link between that and sexual intimacy.
The benefits of sex in marriage
Here are a few of the many benefits of a healthy sex in marriage.
1. Sex is a stress-buster
After a long day at the office, or in these times of Covid-19 lockdowns dealing with work, household chores, children and a grumpy spouse all at the same time, most of us are not only tired but also stressed.
The benefits of having sex is that sex helps us to better cope with stress because it releases feel-good endorphins in our bodies. It also makes you relax, which is why most of us so easily fall into a deep sleep after sex.
2. Sex is an excellent workout
A study found that during 30 minutes of sex your body would typically burn around 3.6 calories per minute. That is equal to climbing a flight of stairs or doing some brisk walking. So, if you don't have time for the treadmill, regular sex could be a fairly good (and much more enjoyable) substitute.
3. Sex has health benefits
Various other studies have found more importance of sex in marriage. Sex also helps to reduce the risk of heart disease. It boosts cognitive function, and it boosts your immune function.
4. Emotional and psychological benefits
Frequent sex is known to release endorphins that help to make you feel good, fight off depression and lower irritability. Another importance of sex in relationship is that during sexual stimulation the hormone oxytocin is released, which aids with bonding and feelings of connectedness and security. It's not difficult to see how this alone can benefit your marriage.
How important is sexual frequency? How many times sex in a day is healthy?
Sexual frequency seems to be very important for a successful long term relationship. In fact, there appears to be an inverse correlation between divorce rates on the one hand and sexual satisfaction and sexual frequency on the other hand. The lower sexual frequency and satisfaction go, the higher the chances of a divorce.
Interestingly enough, a study found that one sexual encounter a week produced the happiest couples. So, there's no danger to your marriage if you don't have sex three times a day before meals. And yes, it's not uncommon for people to have less sex as they grow older. If they are on certain types of medication, are highly stressed, anxious or depressed, or experiencing hormonal changes.
The importance of emotional intimacy in marriage
All of the above might create the impression that sex is the only thing that matters in a relationship, or that without it your relationship is doomed. That is not the case. Read on:
Emotional intimacy is just as important. At times, building emotional intimacy can be more important than physical intimacy. It refers to the emotional, spiritual (and yes, also physical) bond that lovers have. It is characterized by shared trust and mutual vulnerability, and includes things like sharing your feelings and communicating, both non-verbally and verbally.
An intimate relationship between two people creates feelings of security, comfort, being supported, and having a refuge against life's onslaughts. Without that intimacy, communication problems often develop, and couples start feeling lonely and helpless.
One can look at emotional intimacy as a 'binder' that glues two people together, even during periods when they start to drift apart because of differences or stress. This can be crucial during a time when one partner e.g. loses his or her job – which is what happened to millions of people during the current global pandemic.
Where romance refers to more superficial acts to 'prove' your love, intimacy comprises the real thing: communication, sharing your deepest feelings, affection, respect, trust, and connectedness.
Emotional intimacy vs physical intimacy: Which is more important?
From what we have said above,the answer to 'How to improve sex life' should be clear. Both types of intimacy are important for the long term success of any relationship. But is one more important than the other? The truth is that both are equally important, and that the line between them can even become quite blurry at times.
Sex in marriage can provide a great opportunity to strengthen the emotional bond between you and your partner. It could also be a way to show affection and love, and many people feel more secure in their relationship if they have sex often.
We should, however, not make the mistake to think that sex is the only physical way to share intimate moments. Gently touching your partner's cheek at the dinner table can for many be an act of great intimacy. Other non-sexual ways of enjoying intimacy include kissing, massaging each other, cuddling or simply holding hands while you stroll on the beach.
And looking into your partner's eyes for what seems to be an eternity during a candle-lit dinner can undeniably be an act of great sexual meaning, filled with promises of things to come.
Tips for better sex
Many factors can play a role in changing both the frequency and satisfaction levels of your sex in marriage over time. Age could be one of them, and so could be medication or health reasons. If both partners are on the same page with this, it doesn't have to be a huge problem. But if it affects only one partner, you should try to remedy the situation wherever possible.
Depending on your circumstances, the following should also be helpful:
1. Get medical help
If you have a low sex drive, it might be because of some or other medication you are using. Discuss an alternative with your doctor. Or perhaps you are overworked, and you need something to relax you. If you are a male and you need something to help you keep up your standards, there are more than one drug on the market. Once again your doctor will be able to help.
2. Try role-playing
Role-playing to spice up your sex lives and add newness to it. There's nothing to be ashamed of, and you are free to live out your wildest fantasies. Just make sure you close the bedroom curtains before the time!
In the video below, Dave and Ashley Willis talk about the benefits of playfulness in the bedroom and answer more questions on fetishes from the listeners:

3. Sex toys
Just because you have been married for 30 years doesn't mean you can't use sex toys. Find something that works for both of you. You can even go wild and combine a sex toy or two with a role-playing exercise.
The bottom line
The important thing here is that you and your partner should be on the same page. Discuss your needs, your limitations, your fantasies and your fears with each other. And even if you are 85 and your sex in marriage involves lying naked on the lawn at midnight during summertime holding hands and looking at the stars, nobody can question you as long as it makes both of you happy and it brings you closer.
Share this article on
Want to have a happier, healthier marriage?
If you feel disconnected or frustrated about the state of your marriage but want to avoid separation and/or divorce, the marriage.com course meant for married couples is an excellent resource to help you overcome the most challenging aspects of being married.
Learn More On This Topic
You May Also Like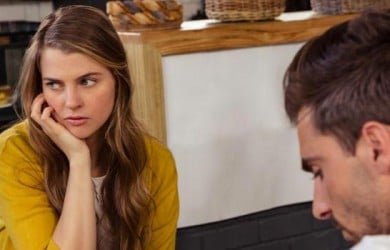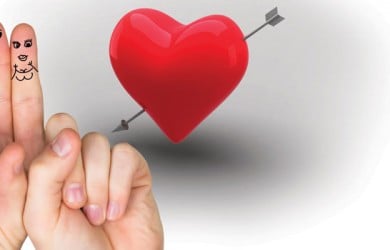 Popular Topics On Married Life