15 Amazing Benefits of Marriage for a Man
Many researchers consider marriage as the highest form of friendship. This is because it has many implications related to the family, economy, society, etc. When you marry your partner, you affirm your commitment to be there for them through thick and thin.
Marriage is an opportunity for you to build with your partner and positively impact your world. In this article, we will discuss "what are the benefits of marriage for a man?"
A study by Ribar and David C from Econstor helps to understand the importance of marriage from the social standpoint using quantitative methodologies.
15 best reasons why marriage is important for a man
One of the common questions that many people ask is what are the pros of getting married as a man? It is important to know that, like other genders, marriage is important for men in some ways. Here are some of the fantastic benefits of marriage for a man.
1. It indicates a new beginning
Everyone craves an opportunity to start afresh in different aspects of their lives, and one of the ways to get this done is by getting married. But, when it comes to the benefits of marriage for a man, it includes a new beginning for him.
It would be the right opportunity to get his life on track as a man with added responsibilities. But also, it implies that he would no longer live his life as a bachelor but as a married man, and everyone would expect him to live up to the demands of that status.
2. It ensures oneness
Becoming one is among the perks of getting married for a man. He will get to bond with his partner, and they will become one team. This means he has someone to share his burdens with and support him.
An emotional and psychological bond is established when you are one with your partner. Therefore, it would be wrong for a man to do some things without his partner's knowledge.
Both partners will have goals to meet, and it becomes easier for them to work together to make these goals a reality.
3. It teaches him compassion
One of the benefits of a good marriage is compassion. When a man gets married, he will learn how to practice compassion if he is not used to it. In addition, he will understand how he sees things might be different from how his partner does.
So, even if some things look strange, he must show his partner that he cares about their feelings. Doing this helps the man to strengthen his commitment to his partner. It also makes the relationship healthy because both parties show each other compassion.
Watch this video to learn more about showing compassion and empathy:
4. He has a trusted companion
When listing the benefits of marriage for a man, one of the points that cannot be skipped is companionship.
Getting married means he has someone who will always be there for him through thick and thin. If all his friends and acquaintances are unavailable, his partner is always a constant feature who will keep him company.
As he grows old, the number of people around him begins to reduce, but he might not feel alone with his partner. Having a companion hits differently as a married man, and he might not fully reap this benefit if he were single.
5. Intimacy
One of the advantages of marriage that men look forward to is intimacy. As a married man, you have the luxury of being intimate with your partner anytime you want, provided they are on the same page with you.
This means that you can have enough romantic moments with your partner without harboring fears of being caught or thinking if you're doing the right thing or not. It also means that you don't have to beg anyone to get intimate because you have a partner with whom you can freely do it.
6. Better economic stability
If you have asked what the benefits of marriage to a man are, one of them is the economic stability it comes with. When you are married to your partner, it becomes easier to share the financial burden, especially if they are hardworking too.
Many researchers believe that married people tend to be wealthier than single people. Also, they know how to manage money better, which makes them save and invest more.
If a man is facing financial difficulty for some time, he can rely on his partner to take care of him while he tries to bounce back.
7. It improves mental health
Having better mental health is one of the benefits of marriage for a man. Getting married increases your access to social support because you will have at least one person who will be there for you.
According to studies, single people, or men, are likely to experience mental health problems like depression, anxiety, etc.
Married men also go through mental health concerns. However, the rate is low among married men because of their partners. When it comes to being married with benefits, doing life together with your partner keeps your mental health stable in the long run.
8. It makes him an asset to the community
One of the benefits of being married as a man is that it makes him an asset to his society or community.
When a man gets married, he may feel that responsibility has been thrust on him – particularly civic responsibility. Therefore, he will likely respond as a volunteer when anything is needed in the community.
It is easier to see married men provide help in organizations like schools, churches and NGOs. This becomes second nature to the man because he is used to caring for his home and being responsible for his family's welfare.
9. He contributes to reducing societal violence
When a man is married to his partner with kids, the chances of his children becoming delinquents is low compared to if he is raising the child as a single father.
The man and his partner will be responsible for the child's growth and development. When one party is not around, the other person will be able to fill in the gap.
Similarly, one of the benefits of marriage for a man is that he will be less likely to commit crimes because his primary goal is keeping his family happy and safe. He has more responsibilities, and his focus will not be on crime.
10. He learns how to show genuine love
Showing genuine love is one of the benefits of marriage for a man. He will learn to show love to his partner in a way that shows commitment and sincerity.
Although the man might not get it perfectly at first, they may begin to understand what true and healthy love means to him as time goes on.
11. He becomes happier
Marriage generally makes people happier. When men get married, they become happier because the thought of spending life together with someone forever is thrilling. Hence, he will look forward to all the moments he will share with his life partner.
Happiness is also one of the health benefits of marriage.
12. The opportunity to create his dream family
Some men did not get the chance to grow up in good homes, which affected their adult lifestyle. This has made some of them committed to the idea that, when they get the opportunity to be married, they will right some wrongs.
One of the benefits of marriage for a man is having the luxury of creating his dream family.
13. The opportunity to spend life with his best friend
When people ask why men get married, one of the answers is because he gets to spend life with his best friend. Not getting married prevents some men from having their dream life with the person they love because there is no legal bond.
14. He reaps the joy of parenting
There is a sense of fulfillment when you get the chance to train your children to become responsible and value-driven adults.
Even though parenting is quite challenging, it is an opportunity for the man to experience the joy of raising kids. He would not be able to give up on them because he knows he has passed through that stage.
15. He has someone to accept him for who he is
When you are married to someone who loves you, they will accept you for who you are. This acceptance is one of the benefits of marriage for a man. They will accept his flaws and work together to correct them if he has an understanding partner.
The man also has the opportunity of helping his partner get better with their shortcomings.
If you are wondering who benefits more from the marriage between men and women, check out Lisa Strohschein's study.
In a nutshell
After reading this article, you will agree that the benefits of marriage for a man are immense. They cut across different aspects of life, from mental health to physical health, finances, community service, etc.
If you're not yet married as a man but are willing to start your journey on the right footing, you can contact a relationship counselor for help.
To learn more about how marriage benefits men, check out Dr. Rupert Hargrave's book titled The Benefits of Marriage for Men. You will understand everything men stand to gain when they tie the knots.
Share this article on
Want to have a happier, healthier marriage?
If you feel disconnected or frustrated about the state of your marriage but want to avoid separation and/or divorce, the marriage.com course meant for married couples is an excellent resource to help you overcome the most challenging aspects of being married.
Learn More On This Topic
You May Also Like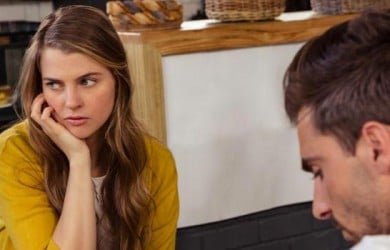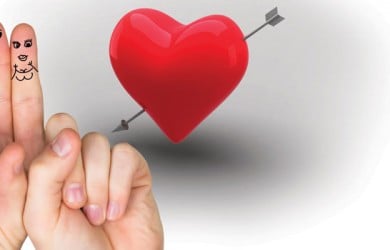 Popular Topics On Married Life