What Is Echoism? 7 Signs of an Echoist & How to Heal
In the big picture of personality traits and how our minds work, there's something really interesting that not many people know about.
It's called echoism. You might have heard about narcissism, which is more well-known, but echoism is kind of like the quieter sibling that affects people in its own way.
Let's explore the echoist definition and why it's important. We'll talk about signs that show if someone might be egoistic. This will help us understand how an echoist is the opposite of a narcissist and how it can affect someone's personal life and how they interact with others.
Know about how to get better if you're struggling with echoism. We'll give you some practical advice on how to feel better about yourself and find a healthier balance.
What is echoism?
Echoism, often overshadowed by its counterpart narcissism, is a lesser-known psychological trait. It involves excessive selflessness, a tendency to prioritize others' needs over one's own, and a struggle to assert personal desires.
Those with echoistic traits often downplay their achievements and minimize their presence, seeking validation through serving and pleasing others. This intricate personality pattern can lead to difficulties in forming healthy relationships and establishing a strong sense of self.
Understanding echoism is crucial for fostering self-awareness and promoting balanced interpersonal dynamics.
You can learn more about it in this book by Donna Christina Savery.
7 signs of an echoist: Recognizing the patterns
Now that you know echoist meaning, recognizing the signs of echoism is essential for fostering self-awareness and initiating the journey towards healing and personal growth. Here are 7 telltale signs that may indicate echoist traits:
1. Excessive selflessness
Echoists display a remarkable inclination to prioritize the needs and desires of others above their own. They often go to great lengths to accommodate others, even if it means neglecting their own well-being and aspirations.
This selflessness can lead to a continuous cycle of putting others first, potentially resulting in burnout and a lack of fulfillment in their own lives.
2. Difficulty accepting compliments
When offered compliments or praise, the echoist personality finds it challenging to accept and internalize such positive feedback. They might deflect or downplay compliments, attributing their achievements to external factors rather than acknowledging their personal efforts.
This reluctance to accept compliments can stem from a deep-seated belief that they are not worthy of recognition.
6. Validation through service
Echoists seek validation and a sense of self-worth by catering to the needs of others. They often derive their identity from being helpful, accommodating, and serving others. This behavior can create a dependency on external validation, potentially hindering their ability to develop a strong sense of self-esteem and self-identity.
7. Difficulty setting boundaries
Establishing and maintaining personal boundaries is a challenge for echoists. They might find it hard to say no or enforce limits when it comes to their time, energy, and emotional well-being. This difficulty in setting boundaries can result in them feeling overwhelmed, taken advantage of, and undervalued in various relationships.
Echoism vs. codependency
Echoism and codependency are intricate psychological dynamics often entwined yet distinct in nature.
Echoism involves self-neglect, prioritizing others' needs, and struggling to assert oneself. Codependency, on the other hand, revolves around enabling and over-reliance in relationships, often masking personal insecurities.
While both exhibit self-sacrifice, echoism is marked by subduing self-expression, whereas codependency stems from a deep need for approval.
Recognizing these nuances is crucial in fostering healthier relationships and nurturing personal growth as individuals navigate the intricate dance between selflessness and healthy interdependence.
The emotional toll of echoism: Effects on mental health
Echoism, characterized by selflessness and a tendency to prioritize others, can have profound effects on an individual's mental well-being. While seemingly altruistic, the emotional toll of echoism can be substantial, leading to various challenges that impact mental health.
Here are 5 ways in which echoism can affect one's emotional and psychological state:
1. Emotional neglect
Echoists often invest a significant amount of their emotional energy in meeting the needs of others, leaving little room to tend to their own emotions. This emotional neglect can result in a sense of emptiness and disconnection from their own feelings.
Over time, suppressing their emotional experiences can contribute to heightened levels of anxiety and depression as the unaddressed emotions accumulate and take a toll on their mental well-being.
2. Low self-esteem
Echoists derive their sense of self-worth primarily from external sources, such as the approval and validation they receive from others for their selflessness. This overreliance on external validation can lead to fragile self-esteem.
Their consistent prioritization of others' needs can also cause them to believe that their own desires and opinions are less important, reinforcing feelings of inadequacy and contributing to low self-esteem.
Related Reading: https://www.marriage.com/advice/mental-health/low-self-esteem-in-relationship/
3. Suppressed identity
In an effort to maintain harmonious relationships, echoists often downplay their achievements, opinions, and desires. This suppression of their true selves can lead to a loss of personal identity.
Over time, they may struggle to define who they are outside of their role as caregivers or pleasers, causing confusion, a lack of direction, and a sense of dissatisfaction.
4. Difficulty in relationships
While echoists may have an innate desire to please and serve others, their lack of assertiveness and boundary-setting can lead to imbalanced relationships. They might attract individuals who exploit their selflessness, further eroding their emotional well-being.
This cycle of being taken advantage of and not having their own needs met can foster feelings of resentment and frustration, impacting their mental health.
5. Internal conflict
Echoists often experience a significant internal conflict between their strong urge to be selfless and their growing awareness that their self-neglect is detrimental.
This conflict can create an ongoing struggle within them, leading to heightened stress, confusion, and a sense of being torn between their own well-being and the desire to please others.
Healing from echoism: Steps towards self-recovery
Echoism, often overshadowed by its counterpart, narcissism, is a less-known but equally important issue in relationships.
Healing from echoism is essential for fostering healthier relationships and self-recovery. Here are 5 steps to guide you on this journey:
1. Self-awareness: Recognize your echoism
Acknowledgment is the first step. Reflect on your behaviors and feelings in relationships. Are you overly accommodating, fearful of disagreement, or constantly seeking approval? Identifying these traits helps you understand your echoism.
2. Set boundaries: Learn to say "No"
Practice setting healthy boundaries. It's okay to say "no" and express your needs and preferences. Start small and gradually build your assertiveness. Boundaries are crucial for maintaining self-respect.
Moreover, studies have found that when people struggle to set clear boundaries for themselves, they tend to unintentionally cross the boundaries of others more often.
3. Boost self-esteem: Value your own opinion
Work on building your self-esteem. Learn to trust your judgment and opinions. Remember that your thoughts and feelings are valid, even if they differ from others.
4. Seek support: Reach out for help
Don't hesitate to seek support from friends, family, or a therapist. Talking about your feelings and experiences can provide valuable insights and encouragement.
5. Self-care: Prioritize your well-being
Practice self-care regularly. This includes activities that make you feel happy and fulfilled. When you prioritize your well-being, you become better equipped to break free from echoism and build healthier relationships.
Commonly asked questions
In this FAQ section, know more about echoism definition, echoism psychology, what is an echoist, and more:
Can echoism exist without narcissism?
Yes, echoism and narcissism are distinct personality traits, but they exist on opposite ends of the spectrum.
Echoism involves excessive selflessness, prioritizing others' needs, and neglecting one's own desires. Narcissism, on the other hand, centers around excessive self-focus, seeking admiration, and often disregarding others' needs.
It's possible for an individual to exhibit echoistic behaviors without displaying narcissistic traits. Someone might constantly put others first while not necessarily displaying self-aggrandizing or entitled behaviors associated with narcissism.
Are some people more apt to become extreme echoists?
Yes, certain factors can make individuals more prone to becoming extreme echoists. Childhood experiences where being accommodating and selfless were rewarded may contribute. People with certain personality traits, such as high agreeableness and low assertiveness, might find it easier to adopt echoistic behaviors.
Cultural norms that emphasize self-sacrifice and humility can also play a role. Those who fear conflict, have low self-esteem or have experienced traumatic events may gravitate toward extreme echoism as a way to navigate relationships.
Are you an echoist in your relationship?
One can often find themselves leaning toward echoistic behaviors within their relationships.
They may have a strong tendency to prioritize their partner's needs, desires, and happiness above their own. It could certainly be second nature for them to go out of their way to accommodate their preferences, even if it means compromising their own.
Conflict avoidance is something they could be quite comfortable with, so they may tend to shy away from expressing their own opinions or asserting their needs. The sense of fulfillment from making others happy often outweighs their personal aspirations.
Check out this video by clinical psychologist Dr. Craig Malkin to learn more on the topic:
What are the typical problems of extreme echoism?
Extreme echoism can lead to significant challenges in various areas of life. Neglecting one's own needs and desires can result in a lack of personal fulfillment and happiness. Difficulty asserting oneself might lead to being taken advantage of in relationships.
Low self-esteem can affect overall confidence and decision-making. Imbalanced relationships where one consistently gives without receiving may cause resentment. Over time, internal conflict between the desire to help others and the need for self-care can lead to emotional distress and burnout.
How do you recover from echoism?
Recovering from echoism involves a process of self-discovery and change. Seeking professional help from therapists or counselors who specialize in self-esteem, boundaries, and assertiveness can provide valuable guidance. Learning to set healthy boundaries is essential in establishing a more balanced dynamic in relationships.
Building self-esteem through positive self-talk and recognizing one's own worth apart from others' validation is crucial. Practicing assertiveness skills helps in expressing needs and desires while maintaining respect for others.
Developing a sense of self-identity, engaging in self-care, and gradually shifting from extreme selflessness to healthier patterns of relating are key steps toward recovering from echoism and achieving greater well-being.
Giving more importance to self-care
Echoism shines a light on the silent struggles of those who prioritize others' needs above their own.
This often overlooked trait can have profound effects on mental well-being and relationships. By recognizing the signs, individuals can embark on a path of self-discovery and growth.
Through therapy, cultivating self-esteem, setting boundaries, and embracing assertiveness, healing from echoism is possible.
The journey involves transforming selflessness into a balanced interdependence, fostering healthier relationships and a stronger sense of self. Ultimately, understanding and addressing echoism empowers individuals to navigate life's complexities with greater authenticity and resilience.
Share this article on
Want to have a happier, healthier marriage?
If you feel disconnected or frustrated about the state of your marriage but want to avoid separation and/or divorce, the marriage.com course meant for married couples is an excellent resource to help you overcome the most challenging aspects of being married.
You May Also Like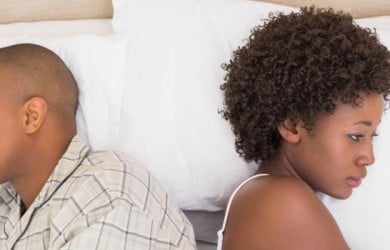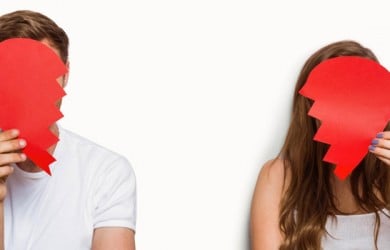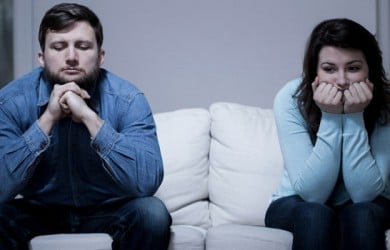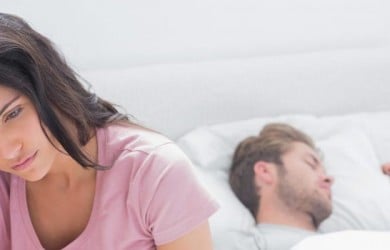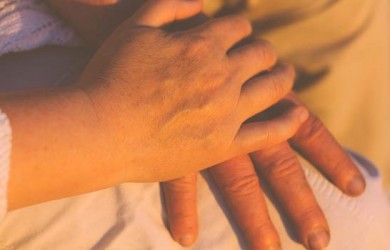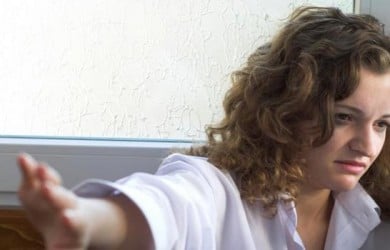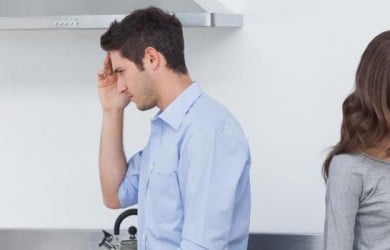 Popular Topics On Marriage Help