10 Tips for Overcoming Anxious Attachment in Relationships
Like infants of every being, we are also born in this world where we have to depend on someone for our survival.
Since we need this person very much, we become attracted to them naturally.
However, the nature of our attachment depends partly on who we are and how the other person responds to our needs.
Sometimes, overcoming anxious attachment is needed to form a healthier relationship.
It's true, even as adults, when you care about someone, you may form some attachment to them, but not all attachments are similar.
The nature of our attachment to someone greatly affects the style we develop as infants, which continues as we become adults.
Such an example of an unhealthy attachment is an anxious attachment.
Keep reading to find out what you can do about this dependency on your partner.
Related Reading: 

10 Signs of Unhealthy Emotional Dependence in Your Relationship
What is the definition of anxious attachment?
If your parents do not understand your every need or consistently fulfilled it, you may have developed an anxious attachment with them.
This type of attachment is a kind of insecure attachment. As you grow up, you develop a similar kind of attachment with your partner.
This anxious attachment style causes you to constantly worry about things such as how to make your spouse fall in love with you more and keep your partner loving you.
You feel that if you make a single mistake or the other person comes across someone better than you, your relationship will crash down and get over.
This attachment makes you feel you are not good enough, whether it is your significant other or friend.
This attachment does not allow you to wait for someone to criticize you because you do it yourself.
You become increasingly dependent on your relationship, and you feel as if the other person is way better than you and can meet your needs in a better way.
You may search for a dominant, critical and inconsistent person when showering you with love and showing you affection.
Related Reading

: 

Types of Anxious Attachment and How to Overcome Them
5 signs that you are an anxious attachment victim
We may not be fully aware, but the attachment style we developed as kids will stay with us and will be the same attachment style as adults.
Imagine growing up with an unhealthy attachment style. This would lead you to be anxiously attached and, therefore, create an unhealthy and unhappy relationship.
How do you know if you have an anxiety attachment style?
1. You're filled with doubt and paranoia
An anxious attachment in a relationship centers on doubt and paranoia.
You constantly question every little thing that is going on in your relationship. This hurts – a lot.
Once your partner cannot call you on their break, you would already set up a scenario in your mind.
"Maybe he's busy with another girl"
"I knew it! She's playing with me. She might be with showing other guys that she's single"
These thoughts, over time, would become constant and affect your daily life.
Related Reading: 

How to Identify and Overcome Relationship Doubts
2. You try your best to suppress what you want and need
People with an anxious attachment style will work hard to make their relationship as perfect as possible.
If they fight, it can be overwhelming for them.
Therefore, they might opt to suppress their feelings, needs, and wants. They would do everything to make their relationship work and be the perfect love they want.
However, this becomes unhealthy over time since it is the primary cause of resentment.
Related Reading

: 

How to Overcome Emotional Repression in Your Relationship
3. You always need reassurance
You have an anxious attachment style if you constantly need reassurance. You worry and you're filled with doubt. Only reassurance from the person you love could pacify you – for a while.
You may need to feel constant love and affection and hear words that validate these feelings.
Unfortunately, this is also an unhealthy habit in a relationship.
Related Reading

:

 

Seeking Reassurance in a Relationship? 12 Ways to Rest Assured
4. You are always out testing your partner's love
You know you're anxious if you don't trust your partner's love. Aside from overthinking, you also have a tendency or the need to "test" your partner's love and loyalty to you.
What are these tests?
For example:
"I will set up a scheme to look like one of my friends has fallen for me. If she gets jealous, then she does love me."
"I'll create a dummy account and try to lure him by flirting. He won't entertain this girl if he is faithful and loves me."
But what if the reaction wasn't the one you were expecting?
Related Reading

: 

How to Resolve Trust Issues in a Relationship 
5. You are self-critical and insecure
An anxiously attached person tends to be very insecure and self-critical.
In their relationship, these deep-seated feelings make them feel as if they will be rejected and due to this, they remain worrisome and not-trusting.
This makes them act extra clingy and feel very dependent on their partner. Such people do not live balanced lives because their insecurity leaves them feeling turned against one another and emotionally desperate.
Related Reading

: 

6 Key Tips to Stop Being Insecure in a Relationship
What triggers anxious attachment?
For a person who has an anxious attachment, almost anything could make you feel powerful emotions could become a trigger.
Here are some of the most common triggers for people with an anxious attachment style:
Your partner cannot come to your date

Your partner is busy for a couple of days

Seeing your partner talking with the opposite sex and laughing

Your partner is in a very open environment with lots of people and engagements at work
Anything that will trigger your fear of being rejected, abandoned, or the possibility of someone else stealing the love of your life could trigger your anxious attachment behavior.
10 tips for overcoming anxious attachment in a healthy relationship
Fortunately, a person's style can easily be revised through a different experience or by interacting with a partner who has a history of being attached securely.
Before we delve into how to overcome relationship anxiety, let's understand how anxiety affects relationships.
Couples in an anxious attachment relationship must constantly battle insecurity, anxiety, dissatisfaction, and jealousy.
Insecure anxious attachment entails challenges that leave little room for relationship bliss and mutual trust.
Overcoming anxious attachment is a tedious journey and timely expert intervention is the best way to find a definite answer to the question "how to overcome anxious attachment and break free of unhealthy or abusive relationships.
Related Reading: 

Relationship Anxiety: Causes, Symptoms, Effects & Ways to Deal With It
1. Define your needs and values
As they say, overcoming issues should start with you. The same goes for overcoming anxious attachment.
Create a list. First, ask yourself what exactly you expect and want from this relationship?
If you still remember criticisms you said to your previous partner, such as not being vocal about their feelings, list that too.
Once you are done, rank your five love languages. Which one makes you feel the most loved?
These answers will help you determine what you want, expect, and need in your relationship.
If you know what you want and need, it would be easier for you to communicate what you feel to your partner, thus, helping you get over anxious attachment.
Listen to Stephanie Lyn and learn the different ways in which people express their love.
Related Reading

:

 

The Importance of Communication in Relationships
2. Work on past issues
Overcoming anxious attachment becomes hard because of past traumas. Learning how to heal anxious attachments starts by facing your past hurt, disappointment, and trauma.
How we are raised, including the environment that we grew up in, will mold us into what we are today.
Did your anxious attachment begin when your parents made you feel they were not available? Was it because they separated, and you never felt like you belonged?
Check-in with yourself and learn what part of your past has affected you and your attachment style.
If you need to, write it in a journal and also note what it would take for you to overcome it.
Relation Reading: 

How to Let Go of the Past
3. Have an open communication
Open communication is one of the best ways to fix an anxious attachment style.
If your partner understands you, this person will be your ally in overcoming anxious attachment.
Please communicate deeply early on. This way, you can let your partner know about your wants, needs, and past.
Include how important communication is if you both want to overcome an anxious attachment style.
Related Reading

: 

8 Essential Tips to Communicate and Connect with Your Partner
4. Slowly practice detachment
There is no better way in overcoming anxious attachment style than to practice detachment.
"Why would I want to detach myself?"
The reason is quite simple. If you have an anxious attachment, even if your partner is patient and loving, you will still focus on the things you can't control.
To help your relationship, you need to help yourself first.
Detach from the paranoia, the doubt, and the fear of rejection. By practicing detachment, you are slowly letting go of the things you can't control.
Focus on the present, and let go of the things and situations you can't control. That's a start.
Related Reading: 

How to Detach From Someone: 15 Effective Ways
5. Date someone who has a secure attachment
This might be tricky because learning how to overcome anxious preoccupied attachment won't be possible if you are dating someone who also has the same attachment style or a person who would do things that will only exaggerate your triggers.
Instead, it's better to go for someone with a secure attachment style. Find someone who can support you and who would help you grow.
If you find someone who knows how to handle your triggers while supporting you to help yourself is the best partner to have. This person will help you go through the past, learn from it, and guide you to become secure in your relationship.
Related Reading: 

How to Build a Secure Attachment With Your Spouse
6. Focus on yourself
Learning how to overcome anxious attachment, re-focus your time and effort on yourself.
Self-love and self-care are effective ways to set your focus right. Instead of spending your time being worried about being loved, your partner's actions, and even the meaning of everything in your relationship, why not treat yourself?
Have a massage, do yoga, meditate, try journaling, and so much more. Being busy is not bad, especially when you want to be better.
We can't reiterate enough how important self-love and self-care are.
Related Reading

: 

30 Ways to Practice Self-Love and Be Good to Yourself
7. Have a strong support system
A strong support system will help if you want to start overcoming an anxious attachment style.
If self-care and self-reflection are not enough to help you with your intrusive thoughts, then talking to a trusted family member or friend will help. Talk to them, let them know what you're feeling and thinking.
The key here is that the people who would be your support system should be strong and would give you proper advice.
Remember this, telling your problems to the wrong people will make matters worse.
8. Know that protest behavior won't work
Some people still don't know how to deal with anxious attachment. Therefore, some people resort to protest behaviors.
What are protest behaviors?
When a person with an anxious attachment style gets overwhelmed, they lose control of how they should react.
Some people, when triggered, might resort to the following protest behaviors:
Withdrawing from the relationship

Being too persistent to talk and fix things

Keeping track of everything

Starts to use manipulation techniques

Blackmail (Threaten to end the relationship)

Revenge (Try to make your partner jealous)
Like a child getting tantrums, you're doing these to get what you want, which also causes your relationship to break down.
If you want or need something, talk with your partner.
Resorting to protest behaviors is toxic and immature. So instead, ask your partner to talk, open up, and listen.
Related Reading: 

10 Ways to Handle Emotional Blackmail in a Relationship
9. Reframe your thoughts
When you feel that the anxiety is overwhelming, sit down and talk to yourself. Breathe and then ask yourself these questions:
"Is this the right thing to do? What would this person feel if I were at my partner's place"?
"Would a person who has a secure attachment style think and do things like these"?
"Is this really how I should act"?
Reframing your thoughts can help a lot, though, practicing to control your emotions and relaxing is needed before you can reframe your thoughts.
Remember to learn to control your thoughts, and the rest will follow. It won't be easy at first, but it's worth trying.
Related Reading

:

 

Improve Your Relationship with Mindfulness and Meditation
10. Psychotherapy
Turning this attachment into a secure one is making sense of the person's life experiences to help them understand how their childhood affects them today.
Whether it is anxiety at the beginning of a relationship or a vicious pattern of anxious attachment dating, a psychotherapist knows how to navigate this tricky trajectory and render the right anxious attachment help.
Therapists tend to walk their couples through a process of a coherent narrative which in turn helps build healthier, more secure and better attachments.
When people create a coherent narrative, they indirectly rewrite their brain to give birth to security within themselves and their relationships.
Remember overcoming relationship anxiety on your own, even with the best intentions, may not yield the desired outcome.
Related Reading: 

The Role of Psychotherapy in Healthy Relationships
Can couple therapy help anxiousness in a relationship?
In couples therapy, both partners can undergo a process of Voice Therapy which will help them to challenge and identify the critical voice within and eliminate the voices that increase expectations of rejection and anger.
Through this therapy, couples can get rid of their cynical, hostile attitude towards each other and understand where such thoughts come from.
This approach is a positive way of expressing genuine love and giving birth to real security in relationships.
It would also be helpful to understand another critical anxious attachment style.
Anxious ambivalent.
There are two diametrically opposite types of ambivalent attachment disorder.
Angry: An individual seeks a connection with their partner and then does a volte-face. They reject them and turn hostile.

Passive: The person is overwhelmed with their sense of helplessness and cannot approach others for intimacy.
Related Reading: 

8 Benefits of Online Couples Therapy 
Summing up
Dealing with such issues on your own can rob you of a satisfying and better relationship with others. No one wants to have an unhealthy relationship.
Even if you are already in a relationship, you must take help from therapy if you want your relationship to improve and combat anxious attachment disorder.
Qualified and credible experts can give you the right advice on how to overcome anxious-preoccupied attachment and facilitate healing anxious attachment.
However, work with a reputable therapist who does not use faddish techniques and takes corrective steps to identify anxious attachment triggers and treat fearful attachment styles.
Therapy will sit and examine your past relationships, including your relationship with your parents.
They will use the cognitive-behavioral technique to change how you think about your relationship and make it better and more secure.
Along with the other steps on overcoming anxious attachment, you will soon be able to see improvement in your attachment style and enjoy a healthier relationship.
Share this article on
Want to have a happier, healthier marriage?
If you feel disconnected or frustrated about the state of your marriage but want to avoid separation and/or divorce, the marriage.com course meant for married couples is an excellent resource to help you overcome the most challenging aspects of being married.
Learn More On This Topic
You May Also Like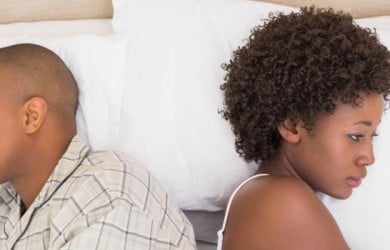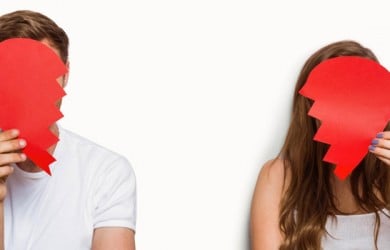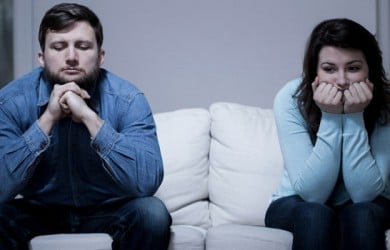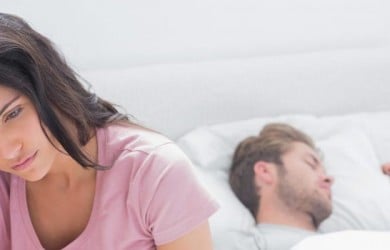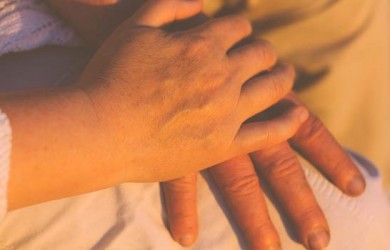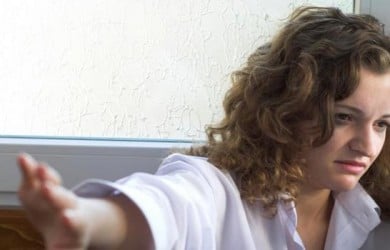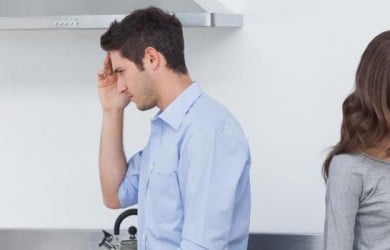 Popular Topics On Marriage Help