Overcoming Anxious Attachment to Foster a Healthy Relationship
Like human infants, we are also born in this world where we have to depend on someone for our own survival.
Since we need this person very much, we become attracted to them naturally.
However, the nature of our attachment depends partly on who we are as an individual and also on how the other person responds to our attachment and needs.
Even as adults, when you care about someone you may form some kind of attachment to them, but not all attachments are similar to one another.
The nature of our attachment to someone has a lot to do with the style we develop when we are infants, and this continues on as we become adults.
If the attachment style you adopt is unhealthy, then you may spend your entire life in an unhappy relationship.
Such an example of an unhealthy attachment is an anxious attachment.
Keep on reading to find out what you can do about this kind of dependency on your partner.
What is an anxious attachment?
If your parent does not understand your every need or fulfilled it consistently, then you may have developed an anxious attachment with them.
This type of attachment is a kind of insecure attachment. As you grow up, you develop a similar kind of attachment with your partner.
This anxious attachment style causes you to worry constantly about things such as how to make your spouse fall in love with you more and how to keep your partner loving you.
This leads to you being clingy, jealous, needy, fearful and full of anxiety.
You feel that if you make a single mistake or if the other person comes across someone better than you then your relationship will come crashing down and get over.
This attachment leads to a constant feeling that you are not good enough, whether it is your significant other or just your friend.
This attachment does not allow you to wait for someone to come criticize you because you do it yourself.
You become increasingly dependent on your relationship, and you feel as if the other person is way better than you and can meet your needs in a better way.
You may find yourself searching for a person who is dominant, critical and inconsistent when showering you with love and showing you affection.
Also watch:
What signs does an anxious attachment victim show
An adult anxious attached person tends to be very insecure and self-critical.
They want to seek reassurance and approval from each other constantly, and even this does not help in getting rid of the self-doubt present in their brain.
In their relationship, these are deep-seated feelings that make them feel as if they will be rejected and due to this they remain worrisome and not-trusting.
This makes them act extra clingy and feel very dependent on their partner. Such people do not live balanced lives because their insecurity leaves them feeling turned against one another and emotionally desperate.
How to transform anxious attachment into a secure one?
Fortunately, a person's style can easily be revised through a different experience or by interacting with a partner who has a history of being attached securely.
Before we delve into how to overcome relationship anxiety, let's understand how anxiety affects relationships.
Couples in an anxious attachment relationship have to constantly battle insecurity, anxiety, dissatisfaction, and jealousy.
Insecure anxious attachment entails challenges that leave little room for relationship bliss and mutual trust.
Overcoming anxious attachment is a tedious journey and timely expert intervention is the best way to find a definite answer to the question, how to overcome anxious attachment and break free of unhealthy or abusive relationships.
One such way is through psychotherapy.
Psychotherapy
The key to turning this attachment into a secure attachment is by making sense of the person's life experiences in order to help them understand how their childhood is affecting them today.
Whether it is anxiety at the beginning of a relationship or a vicious pattern of anxious attachment dating, a psychotherapist knows how to navigate this tricky trajectory and render the right anxious attachment help.
Therapists tend to walk their couples through a process of a coherent narrative which in turn helps in building healthier, more secure and better attachments.
When a person creates a coherent narrative, they indirectly rewrite their brain in order to give birth to security within themselves and their relationship.
Remember overcoming relationship anxiety on your own, even with the best intentions, may not yield the desired outcome.
Couple's therapy for anxiousness in a relationship
In couple's therapy, both partners can undergo a process of Voice Therapy which will help them to challenge and identify the critical voice within and get rid of the voices that increase expectations of rejection and anger.
Through this therapy, couples can get rid of their cynical, hostile attitude towards each other and understand where such thoughts are coming from.
This approach acts as a positive way of expressing genuine love and giving birth to real security in relationships.
It would also be helpful to understand about another critical anxious attachment style.
Anxious ambivalent.
There are two diametrically opposite types of ambivalent attachment disorder.
Angry: An individual seeks a connection with their partner and then does a volte-face. They reject them and turn hostile.
Passive: The person is overwhelmed with their own sense of helplessness and is unable to approach others for intimacy.
Overcoming anxious attachment
Dealing with such issues on your own can rob you of a satisfying and better relationship with others.
Even if you are already in a relationship, it is critical that you take help from therapy if you want your relationship to improve and combat anxious attachment disorder.
Qualified and credible experts can give you the right advice on how to overcome anxious-preoccupied attachment and facilitate healing anxious attachment.
However, make sure to work with a reputable therapist that does not make use of faddish techniques and take corrective steps in identifying anxious attachment triggers and treating fearful attachment style.
Therapy will sit and examine your past relationships including your relationship with your parents.
They will make use of the cognitive-behavioral technique in order to change how you think about your relationship and will hence make it better and more secure.
Share this article on
Want to have a happier, healthier marriage?
If you feel disconnected or frustrated about the state of your marriage but want to avoid separation and/or divorce, the marriage.com course meant for married couples is an excellent resource to help you overcome the most challenging aspects of being married.
More On This Topic
Recent Articles
You May Also Like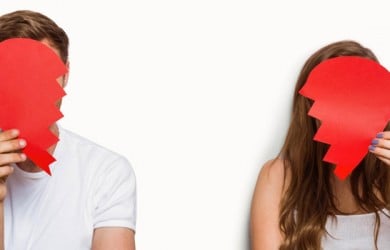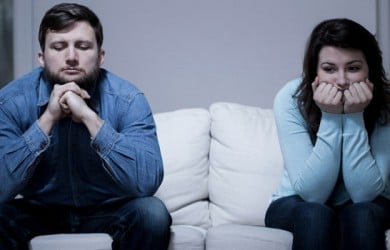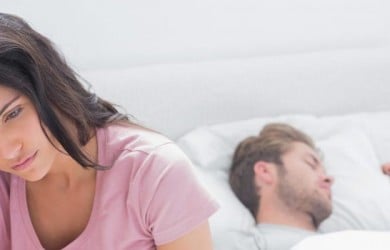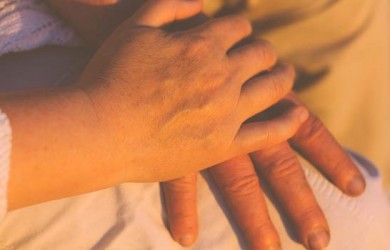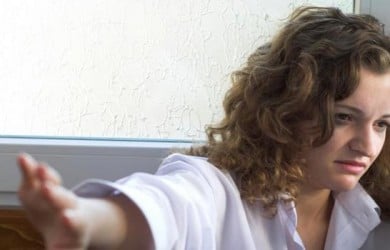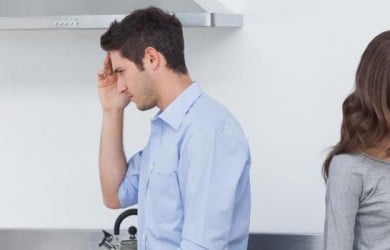 Popular Topics On Marriage Help