Understanding Self-Defense and Domestic Violence Charges
Domestic violence is a distressing and pervasive issue that affects millions of people around the world. Often trapped in an endless cycle of abuse, victims may feel hopeless and desperate for a way out.
In some cases, individuals subjected to abuse may resort to self-defense as a means of protecting themselves from harm.
While using self-defense in the context of domestic violence can be necessary, it can also lead to complex legal situations where victims find themselves facing domestic violence charges themselves.
In this article, we will explore the dynamics of self-defense and domestic violence, the role of self-defense, the emotional toll it takes on survivors, and potential legal consequences.
The cycle of abuse: 4 stages
Let's try to understand self-defense and domestic violence through the cycle of abuse that most survivors go through.
Domestic violence is not confined to physical aggression alone; it encompasses a pattern of abusive behaviors that can manifest as emotional, psychological, sexual, or economic abuse. Abusers often manipulate and control their victims, creating a cycle of abuse that becomes increasingly difficult for the survivor to escape.
The cycle typically follows these stages:
1. Tension building phase
During this stage, tension and stress in the relationship increase, leading to emotional outbursts and escalating conflicts. The victim may feel a sense of unease, anticipating an explosion.


2. Acute violence phase
In this phase, the tension built up in the previous stage explodes into an abusive incident. Physical violence, emotional abuse, or other forms of mistreatment occur during this phase.
3. Reconciliation phase
After the acute violence phase, the abuser may apologize, show remorse, and promise to change.
This stage can be particularly confusing for the survivor, as the abuser may display moments of affection and charm, leading the victim to believe that the abuse was a one-time occurrence or that the abuser will change.
4. Calm phase
The calm phase follows the reconciliation, where there is a period of relative peace and stability. The abuser may temporarily cease abusive behavior, leading the victim to hope for a lasting change.
The cycle then repeats, often becoming more frequent and intense over time. This pattern of abuse can have severe emotional and psychological effects on the survivor.
What is reactive abuse?
Reactive abuse is an essential aspect to consider when discussing self-defense and domestic violence. Reactive abuse occurs when a victim of ongoing abuse finally reacts to the relentless mistreatment and becomes agitated, defensive, or even aggressive in response.
The abuser then uses the survivor's reaction against them, claiming that the survivor is the aggressor and justifying their own abusive behavior.
In the context of domestic violence cases, reactive abuse can further complicate the survivor's situation if they resort to self-defense during a moment of heightened tension or fear. Abusers may manipulate the situation, portraying themselves as the victim and the survivor as the perpetrator.
This manipulation can be emotionally distressing for the survivor, as they are further gaslit into doubting their perception of reality and feeling guilty for their actions.
It is essential for survivors of self-defense and domestic violence, legal professionals, and society as a whole to recognize the complexities of reactive abuse and how it can impact the way self-defense is perceived in domestic violence cases.
Understanding this dynamic of self-defense and domestic violence can lead to more empathetic and informed responses when survivors find themselves facing domestic violence charges after reacting to ongoing abuse. By acknowledging reactive abuse, we can better support survivors and work towards breaking the cycle of violence and victim-blaming.
Emotional and psychological effects of domestic violence
Understanding the concept of domestic violence and self-defense requires knowledge of what domestic violence is capable of doing for survivors.
Survivors of self-defense and domestic violence often experience a wide range of emotional and psychological effects that can linger long after the abusive relationship has ended. These effects can include:
Fear and anxiety:

Survivors may live in constant fear, anticipating the next violent outburst and its potential consequences.

Low self-esteem:

Abusers often belittle and demean their victims, leading to a diminished sense of

self-worth and confidence

.

Isolation:

Abusers may isolate their victims from friends and family, leaving them feeling alone and without support.

Guilt and shame:

Survivors may blame themselves for the abuse or feel ashamed of their situation, making it difficult to seek help.

Post-Traumatic Stress Disorder (PTSD):

The trauma endured during the abusive relationship can lead to PTSD, causing flashbacks, nightmares, and hypervigilance.

Depression: The constant stress and

emotional turmoil

can lead to depression and feelings of hopelessness.

Learned helplessness: Long-term abuse may result in learned helplessness, where the victim feels powerless to change their circumstances even when opportunities for escape present themselves.
Using self-defense as a survival mechanism
When trapped in an abusive relationship, the survivor's primary concern is often survival. In situations where immediate danger threatens their safety, some individuals may instinctively resort to self-defense as a means of protection. In these moments, it becomes a fight for survival rather than an act of aggression.
Self-defense is a legal concept that allows an individual to use reasonable force to protect themselves from harm or the threat of harm.
In the context of self-defense and domestic violence, the line between self-defense and assault can become blurred, leading to legal consequences for the survivor who fought back in an attempt to escape danger.
The legal aspect: When self-defense becomes a criminal charge
Self-defense in domestic violence cases is not uncommon, but one has to be very careful while proving your actions legally.
When self-defense is used in response to domestic violence, legal complexities can arise. Self-defense is indeed a valid defense in many jurisdictions, proving it can be challenging in a domestic violence case. Despite this argument, self-defense and domestic violence can be intricately complex.
The legal system requires evidence and testimony to support the claim of self-defense, which can be problematic for survivors who may not have tangible proof of the abuse they endured.
So, how to prove self-defense in domestic violence cases?
To successfully claim self-defense, the survivor must demonstrate the following four elements.
Is self-defense violence? Not directly, but the survivor must prove that they faced an immediate threat of harm or violence, and the use of force was necessary to protect themselves.
In a domestic violence self-defense case, establishing the existence of an imminent threat is crucial. This means that the survivor believed, in good faith, that they were in imminent danger of suffering bodily harm or violence at the hands of the abuser.
The key element here is the perception of the survivor at the time the alleged self-defense occurred. It is not necessary for the threat to be actual or imminent in the eyes of others; what matters is whether the survivor genuinely believed they were in danger.
To demonstrate an imminent threat, the survivor can present evidence such as previous incidents of abuse, threatening behavior, or any verbal threats made by the abuser. Testimonies from witnesses who can verify the abuser's history of violence or abusive conduct can also be valuable in establishing the immediacy of the threat.


The level of force used in self-defense must be proportionate to the threat faced. Using excessive force can weaken the self-defense claim.
While self-defense is a valid legal defense, the force used must be proportional to the threat posed by the abuser. In other words, the survivor should only use the amount of force necessary to protect themselves from harm.
Using excessive force beyond what is reasonable can undermine the self-defense claim and potentially lead to legal consequences for the survivor.
The survivor's actions will be evaluated in light of the circumstances surrounding the self-defense incident. Factors such as the physical size and strength of the abuser compared to the survivor, any weapons involved, and the environment in which the incident occurred will be taken into account.
If the survivor's response is deemed to be disproportionate to the perceived threat, it might weaken their self-defense argument in court.
The survivor must show that there was no reasonable opportunity to escape the threat without resorting to self-defense.
To successfully claim self-defense, the survivor must demonstrate that they had no reasonable means of escape from the threatening situation. This aspect can be particularly challenging for survivors of domestic violence, as abusers often employ tactics to control their victims and restrict their freedom.
The court will assess whether the survivor had any safe avenues of escape available to them at the time of the incident. For example, if there were opportunities to leave the premises or call for help, the court might question why the survivor did not take those options.
However, it is crucial
to remember that the court must consider the survivor's emotional and psychological state at the time, as fear and trauma can impact their ability to make rational decisions in such high-stress situations.
It must be established that the survivor did not provoke the violent situation and that the use of self-defense was purely a response to an imminent threat.
One of the most critical aspects of a self-defense claim is to establish that the survivor did not instigate or provoke the violent situation leading to the use of force.
If there is evidence that the survivor engaged in aggressive behavior or provoked the abuser before the alleged self-defense incident, it can weaken their defense.
Abusers often attempt to manipulate the narrative and portray themselves as the victims, falsely claiming that the survivor provoked them.
The survivor's legal representation and any available evidence, such as witness testimonies or security camera footage, may be used to challenge such false claims and establish that the survivor acted in response to an imminent threat and not as an instigator.
There have been plenty of cases where self-defense was used as a valid defense, even in cases that involve murder.
However, even if a murder charge is dropped, a lesser charge, like manslaughter may still be given. There is a misconception that using self-defense automatically means you won't be charged with any crimes. This is not true.
It is crucial for survivors facing domestic violence charges to seek legal representation. An experienced attorney can help gather evidence, present a compelling case, and advocate for the survivor's rights in court.
Watch this video to understand more about your right to self-defense in domestic violence cases:

The next steps to consider
Domestic violence is a deeply distressing and complex issue that affects countless lives. Survivors caught in the cycle of abuse may resort to self-defense as a means of survival, leading to legal repercussions that can further exacerbate their trauma.
The emotional and psychological effects of domestic violence can be long-lasting, making it difficult for survivors to break free from the cycle.
If you or someone you know is facing a domestic violence charge as a result of self-defense, it is crucial to seek legal representation to navigate the legal complexities and ensure that your rights are protected.
Remember, you are not alone, and there are resources and support available to help you on your journey toward healing and justice.
Seeking support from domestic violence shelters, hotlines, counseling services, and legal advocates can provide valuable assistance and guidance.
Remember, you deserve to live a life free from abuse and violence, and there are people who care and want to help you break free from the cycle of abuse.
Together, we can work towards a society where no one has to live in fear and where survivors are treated with empathy, understanding, and support.
Share this article on
Want to have a happier, healthier marriage?
If you feel disconnected or frustrated about the state of your marriage but want to avoid separation and/or divorce, the marriage.com course meant for married couples is an excellent resource to help you overcome the most challenging aspects of being married.
Learn More On This Topic
You May Also Like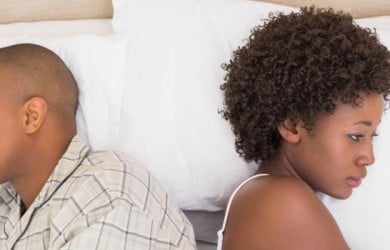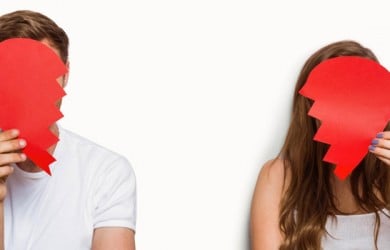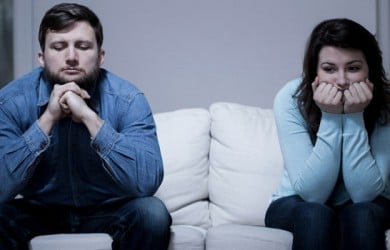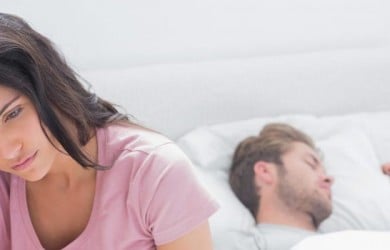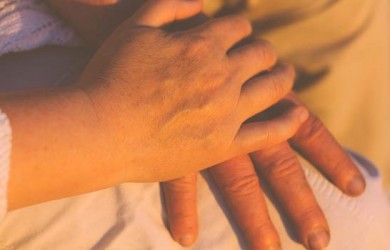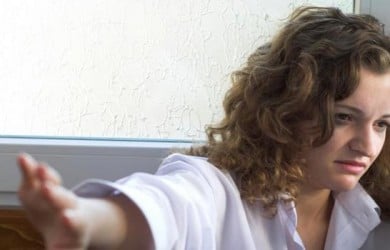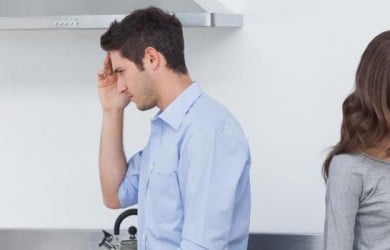 Popular Topics On Marriage Help