9 Signs of a Passive Aggressive Husband
They say seeing is believing. Nobody understands the curse of a toxic relationship until they have been in those shoes themselves.
People always talk about how divorce rates are increasing with time, how women have become less compromising and intolerant.
It is easier said than done. Have we tried to get to the root of the problem? Why are so many people unhappy in their marriage? What compels them to take such drastic measures?
The damage caused by verbal abuse is no less than that of physical abuse. The worst part is, people assume that if it is not visible, it is not there.
A closer look into many failed relationships can give us insight into various forms of Passive-Aggressive behavior.
If your husband is passive-aggressive in your marriage, it can turn your relationship sour. In all honesty, being married to passive-aggressive men is like being stuck between the devil and the deep sea.
You either suffer in silence or get ready to be judged brutally by our misogynistic society. If you see a bruised woman, she has the right to part ways with her husband.
But what about a woman who has a scarred soul? A woman whose self-worth and esteem has been torn down and shattered to million pieces?
Surviving micro-aggression is not easy. Micro-aggression takes a toll on your physical and mental health. If you think you are a victim of micro-aggression, it is time that you start getting control of your fate.
To cure a problem or to learn how to live with a passive-aggressive husband, you first need to realize that you are indeed married to someone hostile and come out of the state of denial.
Here are some common passive-aggressive husband signs:
1. Always critical
One of the most common passive-aggressive husband traits is that he is always critical of your actions and shows signs of skepticism.
He does not value your opinion and rather doubts your decision making power all the time.
He does this so often that he eventually gets into believing that you are unable to make any correct decisions on your own, leaving you to feel helpless without him.
This gives him the feeling of being indispensable.
2. Non-cooperative
A Passive-aggressive husband often tends to possess a sense of entitlement.
He would often overlook your struggles and shows indifference towards you.
A passive-aggressive partner is unable to see or value all the efforts that you put into your relationship and feels no need to cooperate with you in any matters, from household chores to taking care of the children.
You will often find him reluctant to lend a helping hand.
3. Not appreciative
Marriage takes a lot of hard work and effort. Sometimes it gets very drab and boring.
However, showing a little bit of warmth and appreciation always makes a difference.
For a toxic and insecure person, such gestures would mean being caught off guard. He might consider it below him to appreciate you for your efforts.
4. He is insecure
Usually, micro-aggression is a cause of insecurity and self-doubt.
Insecure people are usually defensive and oversensitive about their image.
The person with such a mindset is constantly haunted by the idea of losing their partner. An insecure husband has trouble valuing his relationship for any intrinsic worth.
Also watch: Signs of passive-aggressive communication.
5. Discourages your independence
One of the main reasons why he tends to ill-treat you is his low self-esteem.
Men suffering from self-doubt and low self-worth have internal insecurity about their relationship with their spouse.
This makes them believe that they are not valued for who they are but for rather what they can provide. They, therefore, tend to make their spouse feel extremely dependent on them, which helps them to elevate their ego.
6. Always sarcastic
Who does not love a bit of mockery, even Chandler used sarcasm as a way to be funny, and we love him for it.
Even though sarcasm is a form of humor, it must be to be used with caution.
Couples tend to engage in friendly jibes every now and then. But if this becomes a norm and that too with one person always being at the receiving end, then it is definitely a problem.
7. Portrays himself as the victim
Another sign of a passive-aggressive husband is that despite all the mental torture and abuse, a passive-aggressive husband likes to play the victim.
If you are married to a passive-aggressive man, he will often make you feel bad about your actions and even convince you to admit and apologize for things that you might not even have done in the first place.
8. Takes you on guilt trips
Guilt-tripping your partner is something many couples do to either get what they want or to avoid being confronted.
However, just like sarcasm, it must be used with caution if you implement this approach recklessly without considering your partner's feeling you would soon find yourself in an unhappy relationship.
Forget long drives; this kind of husband takes you on guilt trips! And that too for free! He will never miss a chance to make you regret and resent yourself.
9. Control freak
Last but not least, a passive-aggressive husband is like the poltergeist.
He will possess your mind and soul and take control of everything you do. He will break you to the bone until there is nothing of you left inside you, and you become numb.
An abusive spouse is often the result of unpleasant childhood experiences. History does not stop repeating itself, and suffering in silence will lead to yet another generation of people unhappy in their marriage.
Dealing with a passive-aggressive husband or divorcing a passive-aggressive man would require you to reestablish all your confidence and self-belief that he has robbed you off.
Be your own hero. So if you find yourself stuck in such a situation, instead of waiting for someone to come and rescue you, you will have to be your own hero.
You will have to break through these invisible shackles and stops passive aggression from ruining your relationships.
You can also consider seeking professional help for yourself and your spouse to get rid of this sickness while there is still time. It is not late yet.
Share this article on
Want to have a happier, healthier marriage?
If you feel disconnected or frustrated about the state of your marriage but want to avoid separation and/or divorce, the marriage.com course meant for married couples is an excellent resource to help you overcome the most challenging aspects of being married.
More On This Topic
Recent Articles
You May Also Like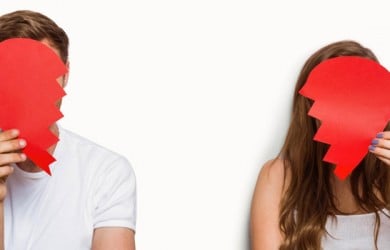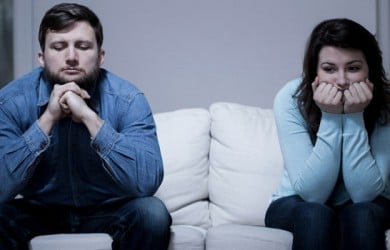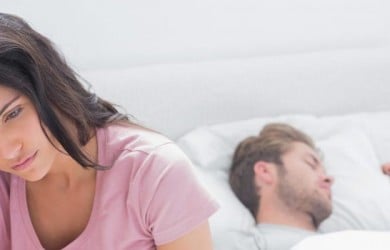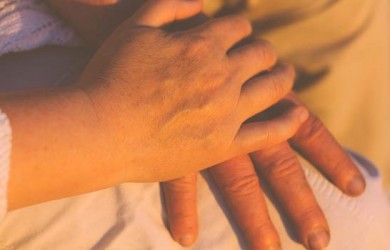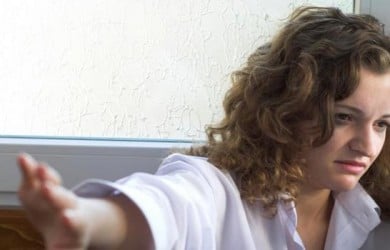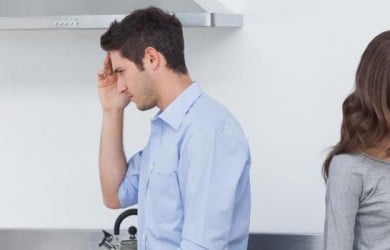 Popular Topics On Marriage Help