CBT for ADHD: Examples, Benefits & Techniques
Are you looking into the different types of therapy and which ones can help you?
In this article, we delve into how Cognitive Behavioral Therapy (CBT) can help manage ADHD. We'll explore real-life examples, the advantages of CBT for ADHD, and practical techniques. Plus, we'll see how combining CBT with medication can offer a holistic way to improve well-being and handle the challenges of ADHD.
What is CBT?
Cognitive Behavioral Therapy (CBT) is a focused, goal-oriented therapy method. It examines the interplay between thoughts, emotions, and behaviors.
But what is cognitive behavioral therapy for ADHD?
Within CBT for ADHD, individuals collaborate with a skilled therapist to recognize and confront detrimental thought patterns that can lead to emotional strain or undesirable actions. This process fosters healthier thought processes and coping mechanisms, equipping individuals with practical skills to handle emotions, enhance problem-solving capabilities, and promote overall well-being.
To learn more about Cognitive Behavioral Therapy, click here.
Examples of CBT for ADHD
Cognitive Behavioral Therapy (CBT) offers practical strategies tailored to address the unique challenges of ADHD, empowering individuals to manage symptoms and enhance daily functioning.
1. Time management techniques
CBT assists in developing practical time management skills, including creating schedules, setting reminders, and breaking tasks into manageable steps.
2. Cognitive restructuring
In ADHD cognitive therapy, individuals learn to identify and challenge negative thought patterns contributing to procrastination and self-doubt, improving motivation and self-esteem. It's an important example and works well to deal with severe conditions.
3. Behavior tracking
CBT involves tracking behaviors to identify triggers for impulsive actions or distractions, enabling the development of strategies to redirect focus.
4. Social skills training
For those struggling with social interactions, CBT offers guidance in recognizing cues, practicing active listening, and improving communication skills.
5. Mindfulness and relaxation CBT techniques for ADHD
Incorporating mindfulness practices helps manage stress and attention, fostering self-awareness and reducing impulsivity.
6. Goal setting and rewards
CBT encourages setting achievable goals and providing rewards upon completion, boosting motivation and reinforcing positive behaviors.
7. Problem-solving strategies
Individuals learn effective problem-solving by breaking down challenges, evaluating solutions, and making informed decisions.
8. Self-monitoring and journaling
Tracking behaviors and progress in a journal enhances self-awareness, helping identify patterns, triggers, and areas for improvement.
9. Stress management techniques
CBT teaches coping strategies to manage stressors exacerbating ADHD symptoms, fostering emotional resilience.
10. Environmental modifications
CBT for ADHD suggests creating clutter-free workspaces, minimizing distractions, and making environmental changes that support focus and organization.
What are the benefits of CBT for ADHD?
Cognitive Behavioral Therapy (CBT) offers a range of advantages for individuals managing ADHD, equipping them with valuable skills to enhance various aspects of their lives. Read about why is CBT good for ADHD.
1. Enhanced self-regulation
CBT exercises for ADHD empower individuals with ADHD to identify and manage impulsive behaviors, leading to greater control over actions and reactions.
2. Improved focus and attention
Through mindfulness and cognitive restructuring, CBT enhances the ability to concentrate on tasks, boosting productivity and completion.
3. Effective problem-solving
CBT fosters problem-solving skills, breaking down complex tasks into manageable steps and facilitating informed decision-making.
4. Emotional regulation
Recognizing and managing emotions is a crucial outcome of CBT, resulting in improved emotional stability and interpersonal relationships.
Related Reading: 14 Tips on How to Control Your Emotions in a Relationship
5. Boosted self-esteem
Addressing negative thought patterns through CBT cultivates a positive self-image and increased self-esteem, contributing to overall mental well-being.
6. Stress management
CBT provides coping strategies to handle stressors exacerbating ADHD symptoms, including relaxation techniques to reduce emotional distress.
Related Reading: 10 Ways to Have Stress-reducing Conversations With Your Partner
7. Enhanced time management
CBT equips individuals with tools to plan and allocate time effectively, improving organization and task completion.
8. Positive behavior changes
CBT encourages replacing maladaptive behaviors with healthier alternatives, leading to improved social interactions and communication.
9. Better relationships
Improved emotional regulation and social skills training in CBT contributes to building more robust and meaningful relationships.
Related Reading: 15 Ways Cognitive Behavioral Therapy Benefits Couples
10. Long-term resilience
CBT empowers individuals with enduring skills, promoting long-lasting stability and enhanced ability to manage challenges throughout life. Incorporating CBT into ADHD management offers a comprehensive toolkit to navigate symptoms and improve overall well-being.
CBT enables individuals to unlock their potential and achieve a higher quality of life by fostering self-regulation, attention, and emotional health.
How exactly does CBT improve ADHD in adults?
Cognitive behavioral therapy for ADHD adults offers a targeted and practical approach to addressing ADHD symptoms. CBT focuses on specific techniques and strategies and brings about meaningful improvements in various aspects of adult life.
1. Enhancing executive functions
CBT targets executive functioning deficits commonly associated with ADHD. Adults learn to improve organization, time management, and decision-making skills through skill-building exercises.
2. Addressing negative thought patterns
Adults with ADHD often experience negative self-talk and self-doubt. CBT helps identify and challenge these thought patterns, improving self-esteem and a positive outlook.
3. Developing coping mechanisms
CBT equips adults with practical coping strategies to manage impulsivity, frustration, and emotional regulation. These skills enable more adaptive responses to challenging situations.
4. Improving focus and attention
CBT incorporates mindfulness and attention-training exercises, enhancing adults' ability to focus, sustain attention, and minimize distractions.
5. Strengthening time management
CBT offers adults tools to effectively manage time, break down tasks, and prioritize activities. This leads to enhanced productivity and task completion.
6. Building problem-solving skills
Through CBT, adults learn systematic problem-solving approaches. They break down complex issues into manageable steps, evaluate options, and make informed decisions.
7. Enhancing interpersonal skills
CBT addresses social challenges by teaching adults to recognize social cues, engage in active listening, and improve communication skills, contributing to more fulfilling relationships.
8. Promoting stress management
Adults with ADHD often face heightened stress levels. CBT provides stress reduction techniques, helping adults manage stressors and build emotional resilience.
9. Encouraging long-term strategies
CBT empowers adults with enduring skills beyond therapy sessions. They continue to apply these strategies daily, enhancing their ability to navigate ADHD-related challenges.
Cognitive behavioral therapy techniques for ADHD
Cognitive behavior therapy ADHD offers a versatile toolkit of techniques tailored to address the specific challenges faced by individuals with ADHD. These techniques, grounded in evidence-based practices, empower individuals to develop practical skills for managing symptoms and improving overall well-being.
1. Self-monitoring
CBT encourages individuals to track their thoughts, emotions, and behaviors. By monitoring their experiences, individuals gain insight into patterns and triggers, facilitating the identification of areas for improvement.
2. Goal setting
Setting clear and achievable goals is a cornerstone of CBT. Individuals with ADHD learn to establish specific goals for symptom management, organization, and daily tasks.
3. Cognitive restructuring
CBT helps individuals recognize and replace damaging thought patterns with more balanced and rational thinking. This technique fosters a positive mindset and reduces self-criticism.
4. Behavioral activation
Individuals learn to engage in positive and rewarding activities, enhancing mood and motivation. This technique helps counteract the tendency towards procrastination often seen in ADHD.
5. Time management training
CBT equips individuals with tools to effectively manage their time, break down tasks, and prioritize activities. This skill is essential for enhancing productivity and reducing overwhelm.
6. Relaxation techniques
CBT incorporates relaxation exercises to manage stress and anxiety. Techniques such as deep breathing and progressive muscle relaxation promote emotional regulation.
7. Problem-solving skills
CBT teaches systematic approaches to problem-solving. Individuals break down challenges into manageable steps, evaluate solutions, and make informed decisions.
8. Social skills training
For those with ADHD, social interactions can be challenging. CBT helps individuals recognize social cues, practice active listening, and enhance communication skills.
9. Mindfulness practices
Mindfulness techniques promote present-moment awareness and reduce impulsivity. These practices improve attention and emotional regulation.
Related Reading: Improve Your Relationship with Mindfulness and Meditation
10. Exposure and response prevention
Used for managing impulsive behaviors, this technique involves gradually exposing individuals to situations that trigger impulsivity and helping them develop strategies to resist impulsive actions.
11. Homework assignments
CBT often includes between-session assignments, allowing individuals to practice and reinforce learned techniques in real-life situations. By embracing these CBT techniques, individuals with ADHD can develop a personalized toolkit to manage symptoms, enhance daily functioning, and navigate the challenges associated with ADHD more effectively.
Commonly asked questions
Read these FAQs to gain insights into Cognitive Behavioral Therapy (CBT) and its application for ADHD management.
How can CBT help with ADHD?
CBT provides practical tools for managing ADHD symptoms. It teaches techniques to enhance focus, time management, and emotional regulation, empowering individuals to navigate challenges more effectively.
Is CBT effective for treating ADHD?
Research indicates CBT's effectiveness in reducing ADHD symptoms and improving daily functioning. It equips individuals with valuable skills to address core challenges.
How long does CBT for ADHD last?
A typical CBT program for ADHD spans 12-20 sessions, personalized to individual needs. Additional support may be available to ensure sustained progress.
What can I expect during CBT for ADHD?
CBT involves collaborative sessions where individuals set goals, learn techniques to manage symptoms, engage in skill-building exercises, and receive guidance to apply strategies in real-life situations.
Can CBT be combined with medication for ADHD?
Yes, a combined approach of CBT and medication can provide comprehensive symptom management. CBT equips individuals with practical skills, while medication may address underlying neurological factors, resulting in a holistic approach to ADHD treatment. This combination enhances overall well-being and functioning.
Watch this video to learn more about how ADHD treatment is not always ADHD-friendly:
Conclusion
This article spoke in detail about CBT techniques and their benefits. To embark on this transformative journey, consider seeking guidance from a qualified therapist experienced in CBT for ADHD.
Embracing this therapeutic approach and potential medication opens doors to a comprehensive solution that empowers individuals to conquer their ADHD-related hurdles and embark on a path of personal growth and well-being.
Share this article on
Want to have a happier, healthier marriage?
If you feel disconnected or frustrated about the state of your marriage but want to avoid separation and/or divorce, the marriage.com course meant for married couples is an excellent resource to help you overcome the most challenging aspects of being married.
You May Also Like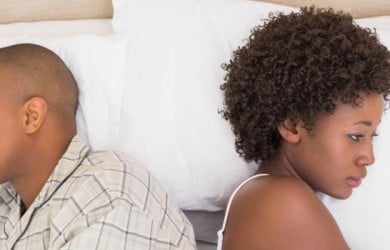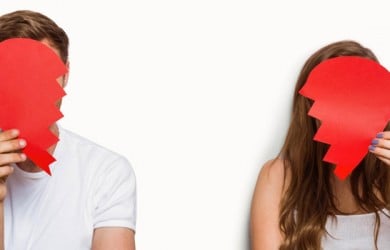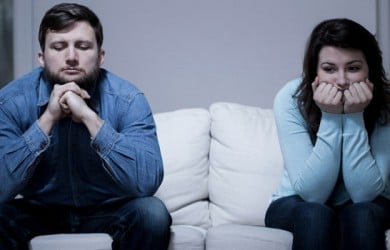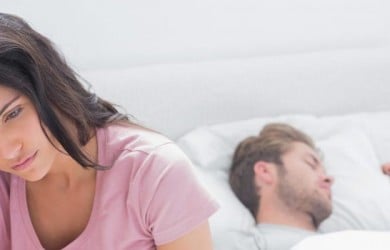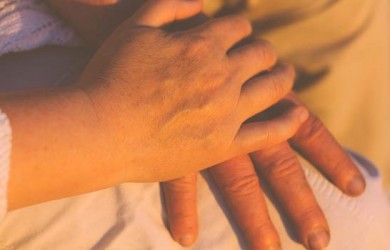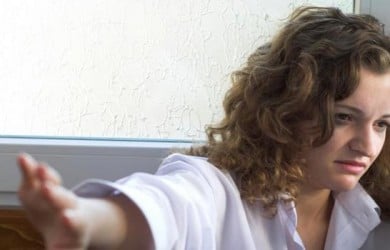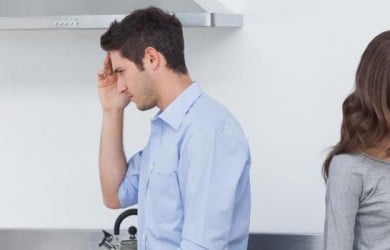 Popular Topics On Marriage Help