15 Ways Cognitive Behavioral Therapy Benefits Couples
When relationships are in a bad state, it is usually because some underlying issues have not been treated. These issues are usually caused by negative thought patterns that cause unpleasant and unhelpful behaviors.
One of the proficient means of providing a solution is by undergoing cognitive behavioral therapy, also known as CBT. This article will teach you what CBT means and how it can benefit your relationship.
How can CBT improve relationships?
Cognitive Behavioral Therapy (CBT) is a type of psychological treatment with the capacity to treat problems ranging from mental health to addiction, marital problems, etc. The end goal of CBT is always to improve the individual's quality of life.
Regarding relationships, CBT is also important in strengthening the bond and intimacy between couples. It is interesting to mention that CBT can improve communication and love between couples and reduce the assumptions that can threaten to destroy a relationship.
Eva Wilmots and other brilliant authors worked on a research study that explores the qualitative study of many good outcome cases after receiving CBT.
Can CBT help with relationship issues?
When individuals are happier in their relationships, they are likely to give more to their partners. Cognitive behavioral therapy (CBT) is one effective therapy that improves relationships.
The beauty of CBT is that if one person is going in for treatment, the therapy's positive effects also benefit other people they come in contact with.
You might be curious about finding out "What is CBT therapy," after knowing that it helps couples communicate better and solve issues instead of burying them. CBT helps partners adopt healthy thought patterns that positively affect the relationship.
15 ways CBT can improve your relationship
Cognitive Behavioral Therapy (CBT) aims to improve your quality of life in different aspects. First, it helps to replace negative and dysfunctional behaviors and thought processes with positive ones.
Here are some ways in which CBT can make your relationship better:
1. It makes you feel more present
Many people in relationships find it difficult to connect with their partners. One of the reasons is that they are emotionally absent or unavailable. Therefore, even if they claim to be present with their partner, most of their acts in the relationship are not done consciously.
You will feel more present in your relationship through cognitive behavioral marital therapy. In addition, you will realize the importance of setting relationship goals with your partner and working towards achieving them.
Additionally, cognitive therapy makes you more attentive to your partner. As a result, they might not complain about your absent-mindedness anymore.
Related Reading: 

10 Ways of Being Present in a Relationship
2. It improves your mood
Another benefit of applying cognitive behavioral therapy skills is improving your mood. You might not be the ideal partner your spouse is looking for when some boxes are not ticked.
For instance, if you are always uninterested in activities involving you and your partner, it can affect the relationship's mood. You might be unaware of the reason for your lack of interest.
Most times, it is because you are not in the right mood and don't know why. With cognitive behavioral therapy, you can understand the root cause of your low energy and poor mood. This will help you make your negative thoughts and mood become positive.
Ricardo Duraes and other authors discussed more on this in their research. Their study looked into the effectiveness of cognitive behavioral couple therapy in reducing depression and anxiety symptoms which affect moods.
3. You sleep better and feel more at peace with your partner
When you have negative thoughts, you might not sleep well at night because you will have different things on your mind keeping you worried.
In the long run, you might develop anxiety and depression, which are majorly characterized by prolonged sadness, unhappiness, hopelessness, etc. These features are likely to affect your interaction with your partner.
Poor sleeping habits can cause forgetfulness, extreme fatigue, lack of productivity, etc. However, applying some cognitive therapy techniques can transform disturbing negative thoughts into positive ones.
You will think less of those negative things as your mind focuses more on positive thoughts. This will help you fall asleep faster because you have fewer worries and less-frightening thoughts.
Related Reading: 

How Quality Sleep Can Improve your Relationship
4. It makes you adopt healthier habits to replace negative ones
People who are struggling with mental health problems are likely to adopt unhealthy and harmful habits so that they can cope. For instance, a depressed individual is likely to be addicted to alcohol or drugs because it helps them feel better.
In the long run, they will discover that the positive effects of these substances are short-term. Someone with negative coping habits is more likely to conflict with their partner because they will not be on the same page.
These habits make them develop behaviors that will not sit well with their partners. With cognitive couples therapy, you can learn healthy habits that reduce the friction between you and your partner.
Related Reading: 

Habits of Successful Couples
5. It improves communication
Another benefit of cognitive behavioral couples therapy is that it improves communication between couples. Since relationships are formed based on trust and the willingness to remain open, they are maintained when partners keep up with communication.
Someone struggling with negative thoughts and behavioral patterns might not be great at communicating because their minds are occupied. As a result, they might not be able to explain what they are going through, which often creates a disconnect between them and their partners.
This also reduces the intimacy between them because communication is not effective. With cognitive behavioral therapy, couples can be allowed to express their feelings and speak their mind without harboring negative thoughts.
Related Reading: 

Easy Tips for Effective Communication Between Couples
6. It strengthens the bond
Cognitive behavioral therapy solidifies the bond between partners, making love and commitment grow stronger by the day.
However, it is important to note that people suffering from mental health conditions and addiction problems are likely to distance themselves from their partners. This might be because they feel their spouses will not understand what they are going through.
However, after going through cbt for couples, they will learn how to tell each other how they feel and want to be loved and treated.
In addition, since a counselor usually conducts CBT, they will help everyone involved to better understand themselves and their partners to make the relationship work.
Related Reading: 

30 Couple Bonding Activities to Strengthen the Relationship
7. It improves self-esteem in the relationship
If a partner does not think well of themselves, it might be hard for them to get along in the relationship. They will always think their partner is out to get them, even if that is not their intention.
Additionally, when their partner unconsciously leaves them out of something, they assume their opinion is unnecessary and begin to harbor different negative thoughts.
But after going through behavioral therapy, you will understand your partner more. So, if they leave you out of their engagements, you will be able to give excuses for them. You will also communicate your feelings better about how you feel left out of their plans.
So, in the long run, your self-esteem will improve because you will not forget your worth in the relationship.
Watch this video on how to improve self-esteem:
8. You become happier
People dealing with mental health and other related issues may not be as happy as their partners.
If couples have negative thoughts and behavior patterns, being happy looks farfetched for them. Although this does not exclude the fact that they can be happy once in a while, it is always short-lived before they return to their default mode.
After learning some cognitive behavioral skills, you will become happy with yourself, your partner, your relationship, and things around you. Additionally, you will learn to confront problems that can steal your happiness without having negative thoughts.
9. It reduces arguments
One of the main reasons couples argue incessantly is because they have no mutual understanding. Of course, it is fine not to agree with what your partner says every time, but when it gets to the point of argument, you might become self-protective and judgmental.
Usually, partners do not feel pleasant after an argument and become resentful towards each other.
If partners undergo cognitive behavioral therapy, it will help them navigate conversations that will quickly lead to arguments. This means they will argue less and be open-minded to what their partner says. Eventually, they will learn how to meet in the middle without bad feelings.
Related Reading: 

How to Handle Relationship Arguments: 18 Effective Ways

 
10. It can prevent infidelity
Some partners cheat on their better half because they no longer feel the connection they used to. Unfortunately, many make the mistake of not communicating this to their partner. They would instead leave everything to chance, and in the long run, they begin to see other people.
If you notice that your feelings, thoughts, and emotions are preventing you from having a pleasant time with your partner, communicating it to them is crucial. Cognitive behavioral therapy helps you do this correctly without pushing your partner out of your life.
Instead of you or your partner cheating with other people, you can talk things out with them and improve the relationship.
Related Reading: 

Three "Bs" to Avoid Infidelity
11. It makes you show more empathy
It is normal for us to desire to be the hero in our story. However, if we crave this every time in our relationships, it can cause conflict and separation.
When you disagree with your partner, you are more likely to hold on to your views without hearing them out. Later, you might discover that you were wrong all along.
When you go through cbt relationships, you will learn how to see things from your partner's perspective. This will also make you more empathetic to your partner because it will become easier to know what they are experiencing.
12. It increases support
Going through CBT can help you support your partner better.
When you know how to handle your feelings and emotions, you can share the burdens of other people, including your partner. Someone busy dealing with negative thoughts and behaviors might not be able to support others facing the same thing.
13. It reveals unhealthy patterns
Another benefit CBT brings to the table in relationships is revealing unhealthy patterns. When issues happen in relationships, you should be able to trace the origin. If you can tell why you and your partner are having conflicts, you can tackle the root cause and avoid it in the future.
When you notice that your partner is behaving in certain ways, cognitive behavioral therapy can help you detect what is happening with them.
14. It promotes individual growth and awareness
One of the important goals of a relationship is for both partners to experience growth in different aspects of their lives individually. Something is wrong if one of the partners is not growing and adding value to themselves.
When you go through cognitive therapy, you will learn how to focus on your growth and handle your relationship correctly.
Related Reading: 

3 Ways to Practice Self-Awareness in Relationships
15. It improves confidence and trust
When you connect with your partner deeply, it becomes easier to trust and have faith in them. You will rest assured that they have your best interest at heart, and it would be easy not to harbor any negative thoughts about them.
In addition, going through cognitive behavioral therapy helps to make your relationship more fulfilling and enjoyable.
To learn more about improving your relationship with CBT, read this book by John Ludgate titled The CBT Couples Toolbox. This book contains numerous tips to improve communication, navigate problems and build strong relationships.
In a nutshell
If you've been considering seeking help to keep your relationship in good shape, you should try going for cognitive behavioral therapy.
After reading this piece on what CBT can offer your relationship, you can consider trying it and see how it positively affects your relationship. Then, if you need more help using the CBT approach to improve your relationship, you can see a counselor or take a related course.
Share this article on
Want to have a happier, healthier marriage?
If you feel disconnected or frustrated about the state of your marriage but want to avoid separation and/or divorce, the marriage.com course meant for married couples is an excellent resource to help you overcome the most challenging aspects of being married.
More On This Topic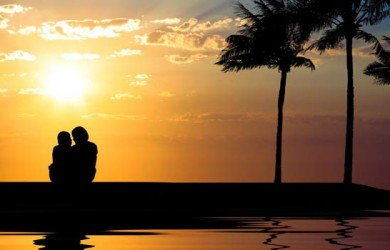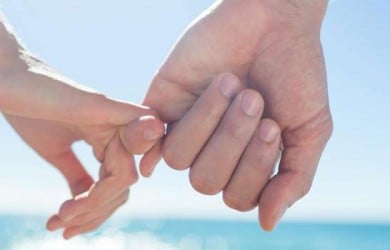 Recent Articles
You May Also Like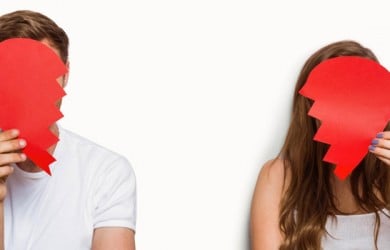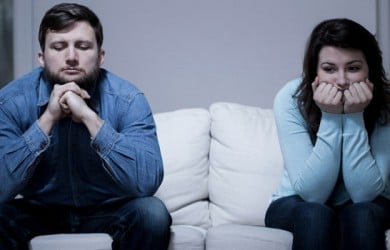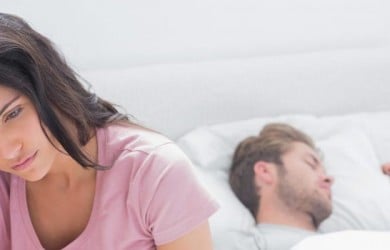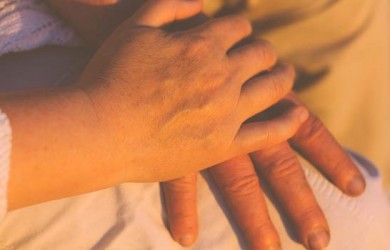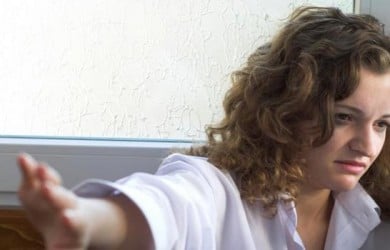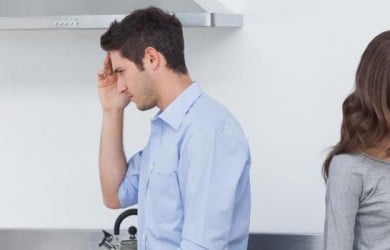 Popular Topics On Marriage Help