6 Funny Pieces of Advice for the Bride-to-Be
Congratulations are in order! You are a bride to be and probably waist-deep in planning the most important day of your life.
You want it to be everything you've dreamed about, and have likely done a lot of research about how to make that day perfect. No matter how much research you do, some lessons are learned by experience.
Related Reading: 100+ Funny Wedding Wishes, Messages and Quotes
1. Drinking more water = clear skin…and more pee breaks
One of the most helpful hints for a bride looking forward to her big day is the use of something as simple as water. Drinking the number of ounces equivalent to half of your body weight is recommended, but many have seen the increased benefits of drinking water at a much higher rate of consumption.
In layman's terms, the more water you drink, the more benefits you will outwardly see. One drawback, though, is that in the days leading up to your wedding (and perhaps even on the big day), increased water consumption is going to cause an increased need to use the bathroom!
Be aware of how much water you are drinking, as this can affect how many times you must take a trip to the bathroom. Whether you believe these trips will be a problem or not, it is a good idea for the bride-to-be to choose a designated bridesmaid, whose most important responsibility will be too hold her dress up while she pees!
2. Gas happens, so let it be
Depending on how you typically respond to nervous feelings, you will likely experience some adverse symptoms of nerves on the big day!
These symptoms can vary from a simple upset stomach to constipation or diarrhea. One of the riskiest and perhaps even most terrifying of symptoms is that of gas. If this happens to you, no worries! You are not alone – many brides suffer this particular consequence of nervousness. Take a few deep breaths, listen to some party music, and relax in time to enjoy your big day.
Related Reading: 100 Inspirational and Funny Wedding Toast Quotes to Make Your Speech a Hit
3. Turn your oops into whoops!
Just because you are a bride does not mean you are exempt from clumsiness or accidents. Many brides have experienced what could have been or were very embarrassing moments.
These can include tripping or falling while walking down the aisle, falling down on the dance floor, losing a shoe, or getting a veil caught in a door. Rather than seeing this experience as an "oops" moment and something to be embarrassed about, make light of the situation and perhaps even joke about it.
By being the first to point out the humor of the situation you will successfully turn your"oops" into "whoops"!
4. There will always be a picture worth a thousand words
Just as you are not exempt from accidents or clumsiness, you are also not exempt from being the victim of an ill-timed photo. Should you find yourself the subject of an embarrassing photo, try your best to turn that "oops" into a "whoops" moment. If you do not succeed, or if the picture is simply that embarrassing, hide, burn, or delete any copy of that photo you can get your hands on!
Related Reading: Funny Wedding Advice For The Groom
5. Bring an extra razor – you're bound to have missed a spot
While this may seem like a no brainer for some, it is not unheard of for a bride to forget her razor at the worst possible moment.
Be sure to pack and extra or two for your getting-ready time. Even if you do not necessarily need to use one, one of your bridesmaids might! It is always better to be prepared in the event that you will need one rather than assuming that you will not.
6. Avoid those ugly underwear lines, and just go commando!
Lastly, you are likely one of those brides who, of all days, does not want to have underwear lines on her wedding day! And who can blame you?
This will be one of the most important days of your life, and one which will be documented by pictures. It is important to both enjoy your day and to look good! One easy way to avoid underwear lines is too… You guessed it! Go commando, or underwear-less, on your wedding day! It may seem awkward to do so, but many brides have found that telling their husband-to-be is both beneficial and humorous.
Many brides who confide in their partners that they are going commando will receive a chuckle and a raised eyebrow. Do not let the perfection of the big day keep you from having fun alongside the person with whom you've chosen to spend the rest of your life.
Related Reading: Funny Marriage Memes to Make Your Day
Share this article on
Want to have a happier, healthier marriage?
If you feel disconnected or frustrated about the state of your marriage but want to avoid separation and/or divorce, the marriage.com course meant for married couples is an excellent resource to help you overcome the most challenging aspects of being married.
More On This Topic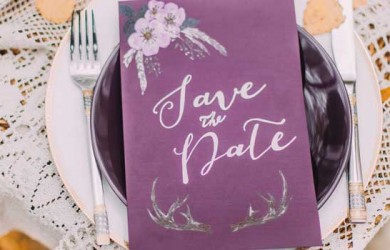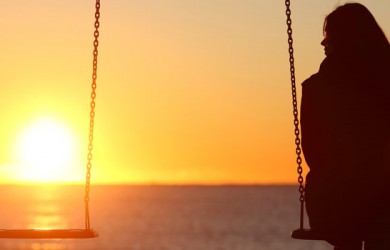 You May Also Like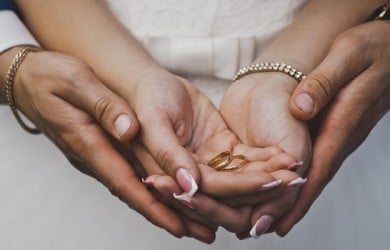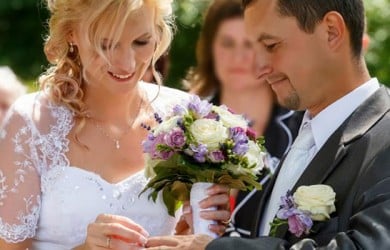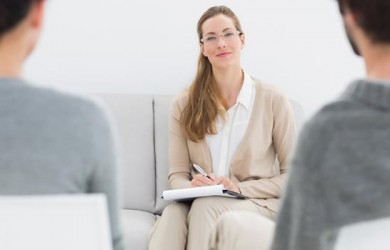 Popular Topics On Getting Married