15 Pieces of Bad Marriage Advice and Why Not to Follow Them
In all facets of life, we have family members and friends eager to offer us unsolicited advice.
At times this advice is based on substantial experience, trials, and tribulations, and perhaps even credentialing. However, there are times when the advice is just darn bad.
What follows is a compilation of bad relationship advice that will more likely lead you to an era of relationship hardship and conflicts.
While those who proctor this advice may have good intentions, we encourage you to steer clear of these whoppers. When in doubt about the trajectory of your marriage or issues within it, seek professional help.
15 bad marriage advice you shouldn't follow
1. Marriage is 50/50.
This bad marriage advice suggests that marriage requires couples to take half the responsibility for everything. Every aspect of your marriage is both your responsibility and for your relationship to become stronger, you must divide everything right down the middle.
Why not to follow: Actually, marriage is rarely a 50/50 proposition.
"If you are expecting your relationship to be a constant equilibrium of give and take, you may be in for heartache."
When partners confront health issues, employment issues, and child-related issues, one may be called to carry more weight than the other.
There are times when "the tables" can dramatically change, thrusting the once struggling partner into the role of breadwinner and caregiver. It can happen overnight.
2. Man makes the money, women runs the house
This is a piece of traditional bad marriage advice that advocates the role of a man as the breadwinner and that of a woman as a homemaker.
One of the obvious examples of bad advice suggests that men are better equipped at earning money while women are better at running the house.
Why not to follow: While 50s television reruns still depict the "traditional family" with prescribed gender roles, the world has changed.
In this era of the two-income household, there is no "prescribed role" for husband and wife. If you seek the 50s ideal in your marriage, you may be in for a significant disappointment.
Today, everyone has a role to play in raising children, securing income, and contending with household responsibilities.
If you seek a stable, self-giving relationship with your significant other, be willing to live in the "grey zone."
3. Sexual intimacy solves all the problems
This bad marriage advice focuses on the importance of sexual intimacy in marriage.
Sexual intimacy is a key aspect of any happy marriage or relationship and can be the catalyst for resolving conflicts.
Why not to follow: While we may enjoy intimacy in the aftermath of disagreements and impasses, "the sack" will not remove the problems in our marriages.
Sexual intimacy is not a substitute for conversation, problem-solving, and visioning.
Intimacy may help us create a foundation for our dealing with the "tough stuff," but it will not replace the hard work required in legitimately working through our problems.
4. Love conquers all things
This ancient bad marriage advice that has been used since ancient times is about the triumph of love over any adversity.
Any conflict or issues that you might face in your marriage can be overcome if you have love in your hearts.
Why not to follow: Love is essential for all healthy marriages. However, the type of love that's effective in our marital relationships is a love built on mutuality. Love that is not reciprocal does not have the power to conquer any hardship in our marriages.
One cannot "love" for the other person in the relationship. If your words and deeds of respect, care, and admiration are not reciprocated, then it will be hard to overcome disputes and diverging visions.
The good news is we all have the tools to discern whether or not our love for another is reciprocated by their love for us.
5. You are two sparrows in a hurricane
This bad marriage advice can be summarised as a need to face the harsh realities of the world together and depending only on each other for support and comfort.
Why not to follow: While this sort of advice makes for interesting country music, it is very inaccurate.
"If a couple adopts the mindset "it's us against the world," then there is something really amiss with the relationship."
We were made for community, meaning we were made to be in a relationship with the world around us. An attitude that sees the world outside of the marriage as adversarial is an attitude wrapped in codependency.
Here's the reality, friends. Some issues in life demand layers of support from friends, family members, counselors, and the like. We truly cannot take on the world alone.
6. Submit to your spouse for the good of the marriage
This bad marriage advice recommends making compromises for the good of your marriage.
For ages in various cultures across the globe, such terrible advice has been imposed on women.
Why not to follow: Each one of us was wonderfully crafted with talents and breathtaking visions for what our futures could look like. Why would we ever willingly check our giftedness and individuality at the threshold of the marital home?
No one should ever be required to "submit" to their partner out of some sort of belief that the marriage will be stronger for it. On the contrary, we should all see relationships that are full of admiration, encouragement, and profound respect.
Submission is all about the consolidation of power. Submission is all about control. We all deserve more than this.
7. You must stay in the marriage no matter what
Another bad marriage advice that believes that marriage is forever and no matter how wrong or incompatible a couple might be, getting divorced or separated is not the answer.
Why not to follow: Unfortunately, well-meaning folks continue to perpetuate the myth that a marriage must be preserved at all costs. While the dissolution of a marriage may arrive with shame for the couple, there are times the marriage must end.
Such thinking is what makes many people question leaving a violent relationship.
A pattern of abuse, alcoholism, drug use, and the like will completely derail a marriage union and potentially bring harm to the partner(s).
If a spouse continues to bring malaise to a marriage and remains unwilling to do the "heavy lifting" of counseling, it is time to end the marriage to preserve the physical and mental wellness of the other.
8. Don't go to bed with unresolved conflicts
Conflicts are a part of any relationship; no matter how compatible a couple is, their relationship is bound to have issues that create conflicts between them.
Resolving conflicts is essential for any relationship to thrive, but it is actually possible to resolve them as they occur?
Sounds too good to be true? Because it is.
Why not to follow: Even Though the idea behind such advice for marriage can be considered optimistic, it is highly unrealistic.
Resolving conflicts can be a very emotional experience, and forcing yourself through that experience can make things worse for you.
Know that there is no exact science for resolving marital issues; however, what you must try is to resolve them as quickly as possible. A good night's sleep can give you the right perspective and help you find a way to communicate honestly and find a resolution the next day.
9. Turn to your friends to talk about your conflicts
Talking about things that annoy you in your marriage is a great way to vent out your frustrations. So next time you have a big fight, or you want to avoid arguing with your partner, confide in a friend. A friendly ear is all you need.
Why not to follow: Talking about what is bothering you with a friend who is facing similar issues can be immensely helpful in letting go of your frustrations. However, it might not be healthy for your marriage.
Sharing your feelings can be rewarding and is bound to enhance your friendship, especially if they reciprocate. But this bad marriage advice, if used too often, can trap you in a spouse-bashing cycle and push you further away from your spouse.
10. Have a child to save your marriage
Nothing draws a couple more towards each other than the birth of a child. It is a joyous occasion that can make your marriage even stronger.
If your relationship is troubled and you are gradually moving away from each other, having a child can bring you closer again.
Why not to follow: Out of so many other wrong reasons for having a child, this one is the worst marriage advice.
Encouraging someone to have a kid to make their relationship better is a recipe for disaster. Taking such a step would only bury the unresolved issues which are bound to surface unexpectedly.
Moreover, following this bad marriage advice can have a negative impact on the child's upbringing.
11. Stay together for the kids
Divorce can cause irreparable damage to children. Children thrive in predictable, secure families, and separation can be unsettling, stressful, and destabilizing.
Why not to follow: Staying together in an unhappy or abusive marriage for your children puts them at a major risk.They learn bad parenting skills that they carry forward to their kids.
Divorce is always challenging for kids, but even with one loving parent committed to the child's welfare can help them become well-adjusted adults.
12. Divorce is always an option
This piece of bad marriage advice is meant to resonate with the fact that a person is not happy to be married if they are unhappy or unsatisfied.
Why not follow: Even though it is true that staying in an unhappy marriage is not the best option, but if you stress too much on the idea of quitting your marriage, you might give up easily or not fight for your relationship at all.
A marriage is a commitment which you honor by being optimistic about the future; unless things are too far gone or you are in an abusive option, divorce should not be advised to anyone.
13. Arguments are a sign of bad marriages
According to this bad marriage advice, arguments put stress on a relationship and create hostility in your relationship.
Also, it is advised that arguments draw the attention of others and present your marriage in a bad light.
Why not follow: Suppressing your emotions and opinions just to avoid an argument is very degrading for your emotional and mental health.
Moreover, suppressed emotions have a tendency to blow up unexpectedly.
Every couple argues, and it is in no way a sign of an unhealthy relationship. However, what is important is to learn healthy ways to resolve your conflicts.
Also watch: How to argue with your partner.
14. Romance and passion is always alive in good marriages
This bad marriage advice implies that your marriage will be good only if you are able to maintain the passion and romance alive.
Why not to follow: Every relationship goes through its ups and downs, and with the hardships of daily lives, it is rather impossible for anyone to maintain endless passion and romance throughout their married life.
15. Putting your family before you makes you a better person
This advice can be traced back to the Bible and is often misinterpreted as 'Go first, spouse second, kids third, and then you.'
Why not follow: Unless you are happy, you won't be able to keep others happy. You need to make time to charge yourself physically, emotionally, and spiritually.
You don't always have to put others' needs before yours, but you must prioritize because it is essential that your family gets your interrupted time.
Final thoughts
Many folks are willing to offer a newly minted married couple advice on how to bring lasting respect and health to their marriage. As is the case with all forms of advice, marriage advice must be sifted to discern if it is relevant and healthy.
When in doubt, go with your gut as you sift through advice. Will the advice bring the partners and the individual an elevated level of well-being, vision, and peace? If the answer is no, seek advice from another trusted source.
Share this article on
Want to have a happier, healthier marriage?
If you feel disconnected or frustrated about the state of your marriage but want to avoid separation and/or divorce, the marriage.com course meant for married couples is an excellent resource to help you overcome the most challenging aspects of being married.
Learn More On This Topic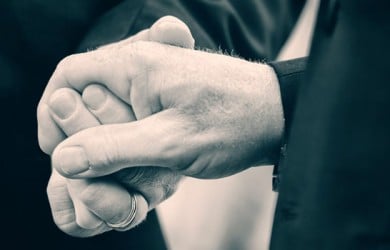 You May Also Like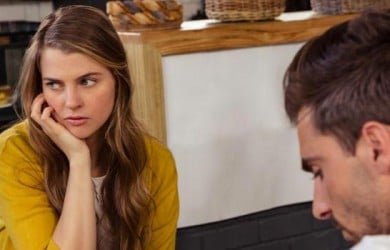 Popular Topics On Married Life