9 Ways to Make Her Fall in Love with You
Love, an intricate and beautiful emotion, has the power to transform lives. For those seeking to ignite a deep connection and win the affection of a special woman, understanding the keys to her heart becomes paramount.
While the journey of love is unique for each individual, there are certain universal principles that can pave the way to a meaningful and lasting bond. In this article, we will explore some powerful ways to learn how to make her fall in love with you.
From fostering genuine connections to nurturing trust and embracing vulnerability, these time-tested strategies will help you navigate the intricate terrain of romance and create a foundation for a love that stands the test of time.
There isn't any rule book that guides how a person should start a relationship, but you surely can stop making some common mistakes that might push her away.
It's never the initial attraction but the behavior and habits that affect the longevity of a relationship. So, here are some basic things that men should keep in mind so that nothing goes wrong.
What makes a woman fall in love with a man?
A woman falls in love with a man when he embodies qualities that resonate deeply with her. Genuine kindness, a sense of humor, emotional intelligence, and strong communication skills are often key factors.
How women fall in love may seem confusing, but the answer is simple.
A man who shows respect, supports her aspirations, and makes her feel valued and secure can usually capture her heart. Additionally, shared values, mutual trust, and a genuine connection on both intellectual and emotional levels play a vital role in fostering love.
So, what makes a woman fall in love with a man? Ultimately, it is the combination of these qualities and the unique chemistry between two individuals that sparks the flame of love.
How to get a girl's attention and make her want you?
To capture a girl's attention and make her desire your company, focus on authenticity and confidence. Show genuine interest in her thoughts, dreams, and experiences. Engage her in meaningful conversations, displaying active listening skills.
Take care of your physical appearance and practice good hygiene. Showcase your unique qualities, talents, and passions to stand out from the crowd.
Additionally, maintain a positive attitude, display kindness, and respect her boundaries. Remember, building a genuine connection takes time and effort, so be patient and let the connection evolve naturally.
To learn more about how to get a girl's attention, click here.
11 ways to make her fall in love with you
Love, a wondrous and elusive emotion, has the power to change lives in profound ways. If you find yourself yearning to make a special woman fall deeply in love with you, this article is your guide.
We will explore some powerful strategies to ignite a genuine connection and create a lasting bond. From authentic communication to acts of kindness and understanding, these insights will help you navigate the intricate path of love and unlock the key to her heart.
1. Communication
The challenge in communicating with someone you want to impress is to ensure that the spark does not die down. When you're approaching a girl, make sure you've got an intention to strike up a conversation and keep it going.
It's not recommended to talk about personal topics in initial conversations. However, the best way to continue an engaging conversation is to talk about current topics, as this will likely grab her attention and keep her engaged.
2. Listen
People usually don't like people who just talk about themselves; they prefer someone who is there to listen to them.
Wondering how to make her fall in love with you everyday?
Strike up an interesting conversation and try to maintain her interest by asking relevant questions and listening to their point of view and opinions. By doing this, you would show that you care for them and their opinion or emotions.
However, make them comfortable before you want them to open up to you. Being pushy will only push them away from you.
3. Confident
Impressing someone can be a daunting prospect that makes you question yourself. But try to just keep aside the pressure and be confident. Experts have observed that there is a positive link between confidence and success in dating scenarios.
Whenever you feel pressure, think that you're meeting some friend at a casual set-up. This can help you feel better and wake up all of your senses.
4. Compliment
Research shows that most people like compliments. So, you can make an effort and give her a compliment about her abilities, her personality, or her appearance. This can make them feel that you truly notice them and appreciate their efforts.
However, make sure that you sound natural and not someone who is just doing what's said by a third person. Also, make sure that you don't overdo it whilst complimenting her.
5. Don't ghost her
When you're trying to make a girl fall in love with you through chatting, don't break off the communication in-between the planned dates or meet-ups.
If you met her on the first date and liked her, let her know that. Some may argue that you should take some time before doing so, but if you want to call her up the next day and let her know how you feel, it's fine.
Plan your next date with her and see how it goes. People usually don't like when people disappear after a date and reappear days later. You may not be putting up a good impression at all by doing so.
6. Be supportive
It's not that people demand their partners to back them up all the time, but if you want to make her fall in love with you, then you must show your support for her.
Studies show that a supportive partner can affect the longevity and health of a relationship in a significant manner. However, this doesn't imply that you blindly back her up in everything to make her yours.
Be genuinely supportive of the things that matter to her, and that will add to her life in a positive manner, wherever necessary. Most people love it when someone is there to guide them and support them in every step of their life.
7. Have fun together
Love is not all about being serious after all; it's also about having fun. Spending some good time together, and seeing where it leads.
If you have to feel for a girl, try to spend some quality time with her. Try some fun activities with her and keep things light by cracking jokes.
Show her that you both can have fun together, where she can smile and laugh with you. She will love it as it can show you both the fun side of each other.
8. Be attentive
We may have all the latest applications at our disposal, but that doesn't mean that you can hide behind these and not give your attention to the one you want to impress.
Couple counseling also emphasizes giving your partner due attention to convey that you care for them.
Come out of those mobile applications and be real. Meet her. Look into her eyes when she is talking to you. Be around her when she needs you, as much as possible. Keep yourself away from distractions when you're with her. These small gestures can mean a lot.
9. Ask about the people she loves
While you are trying to learn how to make a girl fall for you, remember that the conversation can never be all about her after a while.
When you both have known each other for a while, and you think it is okay to ask about the people she cares about or loves. Ask about her family and friends. This way, you can let her know that you care for her and for those whom she loves.
10. Display emotional intelligence
If you want to learn how to make her fall in love with you, try to lead with empathy.
Show empathy, understanding, and compassion. Be attuned to her emotions and respond in a caring and thoughtful manner. By validating her feelings and providing a safe space for emotional expression, you foster intimacy and strengthen the connection.
Watch this video to learn more about what emotional intelligence is:
11. Be yourself
Authenticity is key when wooing a woman. Be true to who you are, and let your genuine self shine through. Pretending to be someone you're not will only lead to a shallow connection.
When you embrace your authentic self, you invite her to do the same, fostering a strong and genuine bond based on mutual acceptance and understanding.
Some commonly asked questions
Here are the answers to some relevant questions that can help you learn how to make her fall in love with you:
What to do when she loses interest in you?
When a woman loses interest, it's essential to reflect on the dynamics of the relationship and assess the reasons behind her waning interest. Give her space and avoid being clingy or desperate. Focus on self-improvement, both personally and in your interactions with her.
Communicate openly and honestly to understand her perspective and concerns. Inject new excitement and spontaneity into the relationship. Ultimately, if efforts to reignite the connection prove futile, it may be necessary to accept that the chemistry has faded and gracefully move on, prioritizing your own well-being.
Are trustworthiness and reliability important in making her fall in love with you?
Absolutely! Trustworthiness and reliability are essential pillars in fostering love and building a strong foundation in any relationship. When a woman feels she can trust and rely on you, it creates a sense of security and emotional safety.
Demonstrating honesty, keeping your promises, and being consistent in your words and actions all contribute to earning her trust. Trustworthiness and reliability are crucial qualities that establish a solid bond, deepen emotional connection, and ultimately make her fall in love with you.
Final thoughts
Let us understand that there is no book that can guide you on how you can impress someone that you are interested in, as a lot can depend on her personality and preferences.
However, the aforementioned points will surely tell you what to keep in mind when you are making efforts to make her fall in love with you. So, follow these, and you will see things falling into the right place.
Share this article on
Want to have a happier, healthier marriage?
If you feel disconnected or frustrated about the state of your marriage but want to avoid separation and/or divorce, the marriage.com course meant for married couples is an excellent resource to help you overcome the most challenging aspects of being married.
Learn More On This Topic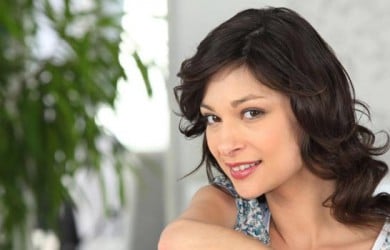 You May Also Like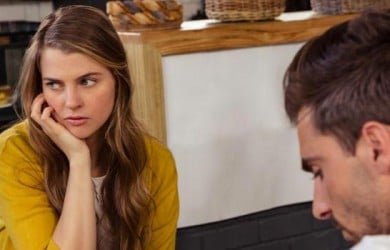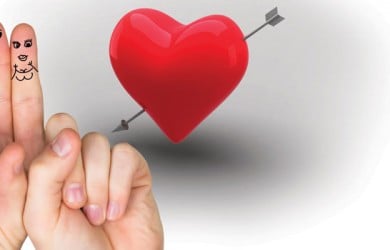 Popular Topics On Married Life