9 Ways to Make Her Fall in Love with You
'Lust' and 'Love' are two different words.
Girls look for an emotional bonding to connect whilst men are wooed over by just the physical appearance of the opposite sex. It is a universal truth.
Men are always supposed to make the first step; however, they are unaware of how to do it. They may achieve success in getting their attention, but to make her fall in love is something worries them.
There isn't any rule book that guides how a person should start a relationship, but men surely can stop making some common mistakes that pushes girls away.
It's never the initial attraction but the behavior and habits that affect the longevity of a relationship. So, here are some basic things that men should keep in mind so that nothing goes wrong.
1. Communication
You have an awesome pick-up line to get a girl's attention, but that's not it.
The challenge is to let the spark continue. When you're approaching a girl make sure you've an intention to strike a conversation. Plan on what you would talk next.
It's highly not recommended to talk about personal topics so soon.
However, the best way to continue an engaging conversation is to talk about the current topic. This will grab their attention and you would sound intelligent. Surely, adding some rumors would help.
2. Listen
Girls don't like who just talk, but they love when someone is there to listen to them. As you're striking up the right conversation and trying to maintain the interest, listen to their point of views and opinions as well. Ask them questions; listen to what they have to share.
They would love to share their feelings. Further, by doing this you would show that you care for them and their opinion or emotions.
However, make them comfortable before you want them to open up to you. Being pushy will only push them away from you.
3. Confident
Women are master of nonverbal communication.
They can sense when you're lying or when you're hiding some emotions. So, when you have the pressure to woo her, she may detect it. By taking unwanted pressure to perform better or to get her attention, you may end up making some silly mistakes that would not do anything better.
So, just keep aside the pressure and be confident. Girls like confident men.
Whenever you feel pressure, think that you're meeting some friend at a casual set-up. You will feel better and all your senses will be at alert.
4. Compliment
Undoubtedly, girls like compliments.
They love when men praise them for their dress or their looks. Girls take effort in getting ready and when someone compliments them for how they look, they feel nice.
They feel that someone has acknowledged them for their effort.
However, make sure that you sound natural and not someone who is just doing what's said by a third person. Also, make sure that you don't overdo whilst complimenting her.
5. Don't ghost on her
When you're trying to make her fall in love, keep one thing in mind, don't break off the communication between the dates.
Supposedly, you met her on the first date and liked her. Let her know that. Some may argue that you should take a few days off before doing so, but if you want to call her up the next day and let her know how you feel, it's fine.
Plan your next date with her and see how it goes. Girls don't like when men who disappear after a date and reappear days later. You are not putting up a good impression at all by doing so.
6. Be supportive
It's not that they demand men to back them up, but if you want to make her fall in love with you, then you must show support in whatever she does.
However, this doesn't imply that you're blindly backing her up in everything. Be genuine. Be supportive to her and guide her, wherever necessary. Everyone loves it when someone is there to guide them and support them in every step of life.
7. Fun time
Love is not all about being serious after all. It's about having fun. Spending some good time together and seeing where it leads.
If you've feeling for your girl, spend some good and quality time with her. Get involved in some fun activity. Make jokes. Let her know that you are not at all an all-time serious person.
She will love it. This way, you both can know the fun side of each other.
8. Give attention
We may have all the latest applications at our disposal but that doesn't mean that you can hide behind these and don't give your attention.
Giving her your due attention is to show that you care for her.
Come out of those mobile applications and be real. Meet her. Look into her eyes when she is talking to you. Be around her when she needs you, as much as possible. Keep yourself away from distraction when you're with her.
These small gestures can mean a lot.
9. Ask about people she loves
The conversation can never be all about her, after a while.
When you both have known each other for a while and you think it is okay to ask about the people she care or love, ask about them. Ask about her family and friends. This way, you are letting her know that you care for her and for those whom she loves. Girls love when men take interest in their family and friends.
Let us understand that there is no book that can guide you on how you can have a perfect relationship.
However, the aforementioned points will surely tell you what to keep in mind when you are making efforts to make her fall in love with you. So, follow these and you would see things falling in into the right place.
Share this article on
Want to have a happier, healthier marriage?
If you feel disconnected or frustrated about the state of your marriage but want to avoid separation and/or divorce, the marriage.com course meant for married couples is an excellent resource to help you overcome the most challenging aspects of being married.
More On This Topic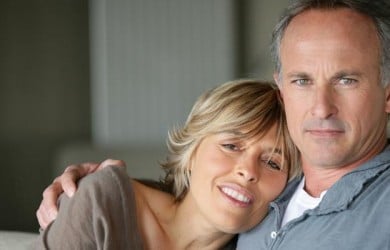 You May Also Like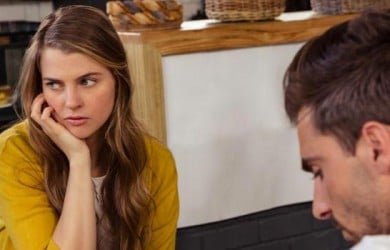 Popular Topics On Married Life