Love Poems About Wedding and Marriage
Love poems about marriage run the gambit of languages, cultures, and nationalities. The poems help their author's fully express the power and potential of true love. As you peruse the offerings below, take note that some of the texts are marriage poems while others are wedding poems. In all cases, the poems tell readers about the "ties that bind us together."
With This Ring

–

attributed to "Lucky"
In learning how to trust, you can only take so much,
till your brain lets go and you heart takes control.
You will always have me at you're side,
for you are the one thing that brings me joy.
Know that as I stand next to you so tall,
that you were the one that brought me
up from my crawl.
I would fight for you forever,
or give up everything for just one more day.
With this I give you everything, knowing forever
that I will feel this way.
Through whatever life may bring,
know that all my love for you is shown with this ring.
Yes

– Jamie Dugas
It's been awhile since we spoke of marriage
Living together cherishing every moment
Loving each other like husband and wife
Taking trips seeing happy sights
Without no complaints and a single fight
As I take the stand asking you this question
while holding your hand
You look in my eyes seeing you about to cry
as I part my lips to say these words
you give me a kiss
before I even said a single word
These I Can Promise

– Unknown
I cannot promise you a life of sunshine;
I cannot promise riches, wealth, or gold;
I cannot promise you an easy pathway
That leads away from change or growing old.
But I can promise all my heart's devotion;
A smile to chase away your tears of sorrow;
A love that's ever true and ever growing;
A hand to hold in yours through each tomorrow.
Yes, I'll Marry You
An Angel's Wedding

– Unknown
Vows to take, and prayers to say
On that their blessed wedding day
The dream has been seen, and fantasies thought.
And the angels dress already bought.
Her little girl fantasy will come to life
When the two come together as man and wife.
That day the church will be filled with stars,
Coming from galaxies both near and far.
Tears will shed when exchanging the rings.
And kissing when on glasses there are clings.
She'll look gorgeous before him in a gown of white
'Cause an angel is such a wondrous sight.
They'll dance on the softest clouds of gold
And begin the promise to have and to hold.
We'll remember her veil, and the long matching train
And know how she looked when taking his name.
That day will be filled with joy and with love
And heaven sent blessings from god up above.
Sadly the day must come to an end.
But the angel now has a lover and friend.
If you think the story I tell is not true
Believe that it is. The next angel is you.
Let Me Not to the Marriage of True Minds

– William Shakespeare
Let me not to the marriage of true minds
Admit impediments. Love is not love
Which alters when it alteration finds,
Or bends with the remover to remove.
O no, it is an ever-fixèd mark
That looks on tempests and is never shaken;
It is the star to every wand'ring bark,
Whose worth's unknown, although his height be taken.
Love's not Time's fool, though rosy lips and cheeks
Within his bending sickle's compass come;
Love alters not with his brief hours and weeks,
But bears it out even to the edge of doom.
If this be error and upon me proved,
I never writ, nor no man ever loved.
A Marriage Prayer

– Connie Cook
Lord, be in this marriage
In a special way,
May we feel Your presence
Each and every day.
Grant us both good humor
To surpass our coming years;
May there always be much laughter,
May there always be less tears.
Give us strength and courage
To follow in Your will,
To trust You in the valley
As we do upon the hill.
Give us both the eyes of love
So we'll always see
The goodness in each other,
Secure us, Lord, in Thee.
Give us words of kindness, Lord,
Help us both to live
So our lips are ever quick
In saying, "I forgive."
Give us hearts that beat as one,
Bind us ever near;
May our love grow deeper, Lord,
With each passing year.
Lord, be in this marriage,
Keep our love brand new;
May we love each other, Lord,
The same way that *You* do.
"What therefore God hath joined together,
let not man put asunder."
Past and Future

– Sarojini Naidu
The new hath come and now the old retires:
And so the past becomes a mountain-cell,
Where lone, apart, old hermit-memories dwell
In consecrated calm, forgotten yet
Of the keen heart that hastens to forget
Old longings in fulfilling new desires.
And now the Soul stands in a vague, intense
Expectancy and anguish of suspense,
On the dim chamber-threshold .
..
Lo! he sees
Like a strange, fated bride as yet unknown,
His timid future shrinking there alone,
Beneath her marriage-veil of mysteries.
Now that you have had the opportunity to hear multiple voices express their thoughts on love and marriage, perhaps it is time for you to ponder where your voice fits into the conversation. What sorts of ponderings about love, weddings, and marriage are you equipped to contribute to the blissful chorus? What is your experience of love, and how does your experience shape your goings and comings, your struggles and your joys?
Sing, friends, sing. Look to your beloved and express the depth of you your emotion and admiration. Write some verses, give thanks, and then write some more verses. The world will be better for your contributions.
Share this article on
Want to have a happier, healthier marriage?
If you feel disconnected or frustrated about the state of your marriage but want to avoid separation and/or divorce, the marriage.com course meant for married couples is an excellent resource to help you overcome the most challenging aspects of being married.
More On This Topic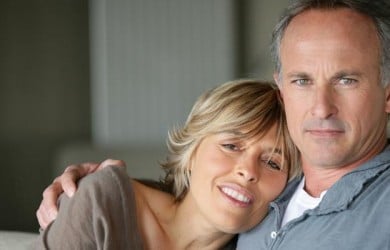 You May Also Like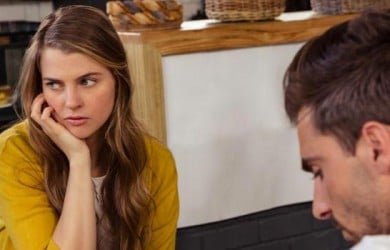 Popular Topics On Married Life