Secrets to Making Love Last a Lifetime
When couples first fall in love, they feel invincible. They are sure that this time is the last "first time" and that their relationship will be long and loving. No one starts off the path of love thinking that there is built-in obsolescence to their love story.
But love is fragile and unpredictable, and if one is not attentive to keeping the relationship strong and vibrant, love can fade, fray, and disappear over time.
We wanted to find out some of the secrets to making love last a lifetime, so we gathered a group of couples who had been married or together for over 30 years and asked them: What makes love last?
We keep each other's best interests at heart
Ben and Kristiana have been married for 40 years. Ben explains their secret.
We prioritize each other, always. When I'm thinking about making a decision that might affect our relationship, I always say to myself – how will this impact my spouse?
I keep her best interests front and centre, focusing on her happiness. Because when she is happy, I am happy. If I just thought about myself, it would create a very sterile atmosphere, right? When we married, I was quite aware that the 'I' became a 'we', so I keep that 'we' in mind, always."
I let go of the media's version of what love is
Nadine and Thomas have been in a relationship for 37 years.
Nadine tells us: "When I met Thomas, I had all the typical love-feelings, things that you see in the movies. My heart would flutter when I saw him, I thought about him night and day, talked about him constantly to my friends.
A few years into the relationship, these reactions diminished. Of course, they did! But that didn't mean to me that I loved Thomas any less.
Loving feelings change over the course of a relationship, going from that hot stage to more of a feeling of comfort and ease.
If I measured the quality of our relationship according to the Romantic Comedy metric, things would come up short. So I adjusted my outlook to what Real Love looks like, and that is what I have with Thomas.
Real love is deep, abiding, full of trust and a feeling of having someone have your back at all times.
It isn't all hearts and flowers and surprise proposals day in and day out, nor should it be. That's completely unsustainable. So give up that image and get real!"
Learning how to communicate in a healthy way
Ryan and Maria will soon be celebrating their 50th wedding anniversary.
Maria tells us what has kept them loving all those years: "When Ryan and I got married, we weren't the best communicators. I came from a family whose idea of talking was yelling in loud voices, trying to push their own agenda.
But over the years I realized that I needed to work on my communication skills if I wanted to resolve any conflict I might have with my spouse in a productive way.
The secret to our lasting love is we never go to sleep angry, and we deal with any issues in a respectful, kind manner.
People actually look to us as role models in how to work out marital discord so that both partners walk away feeling heard. I'm really proud of this and I know it has contributed to keeping our love solid and strong."
We not only love each other, we like each other
When you look at Brianna and Matthew, who have been together for 33 years, you can see a couple that is completely in sync, and radiating a feeling of friendship between them. Brianna shares with us: "We fell in love first. Complete, passionate, hot and crazy love. That part wasn't difficult.
What really kept us going all these years is underneath that passion is a true friendship.
We genuinely like each other and would be friends even if we weren't lovers. I think that is our secret to lasting love: we treat each other as good friends treat each other: with respect, caring, kindness and generosity.
Of course, we also get to have fantastic sex with each other, so I'm glad it isn't just a friendship!"
For better and for worse
Alexander and Lily said "I do" 46 years ago.
Alexander tells us what is making their love last: "Of course when we got married, we both thought our marriage would be smooth sailing forever. But our ship hit some rough seas when I developed heart issues, having a heart attack when I was just 35 years old, followed a couple of years later with triple bypass surgery.
Lily could have outsourced all of the aftercare of those two events, but she didn't. She stayed in the hospital with me night and day and took tender care of me during my cardiac rehabilitation periods.
I think that these two health challenges brought us even closer together than we already were and certainly tested our marriage.
While I wouldn't wish health problems on anyone, it really is a litmus test to see what your love is made of.
Fortunately for us, it showed us that we had what it takes to go the long distance. And now the ocean is wide and we are setting a course for another decade or more of good loving, God willing!"
Share this article on
Want to have a happier, healthier marriage?
If you feel disconnected or frustrated about the state of your marriage but want to avoid separation and/or divorce, the marriage.com course meant for married couples is an excellent resource to help you overcome the most challenging aspects of being married.
More On This Topic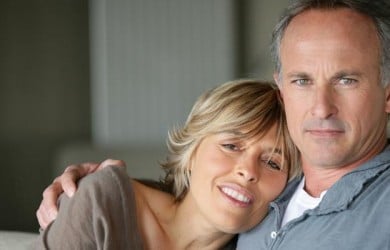 Recent Articles
You May Also Like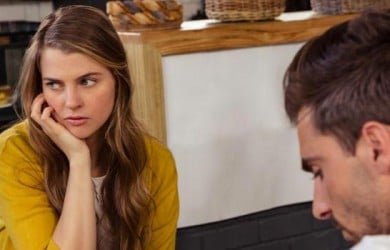 Popular Topics On Married Life