How to Avoid the "Marriage Falling Apart" Trap and Enhance Relationship Happiness
Do you fear for your marriage, falling apart?
If you have been wondering, what to do when your relationship is falling apart, don't worry. You are not the only one who is having this apprehension.
Many divorced individuals report having felt as if though they no longer knew the person they were married to when they decided to break up.
It can be quite possible that both you and your spouse might change over time. People often evolve and change interests or even careers and lifestyles over the years.
As per a study, the divorce rate in western countries is evidenced to be about 50 percent. Sad, but true!
The more shocking part is that these marriage stats don't include couples who break up after being in a live-in or long-term relationship without even getting married.
So, if you are anxious for your marriage falling apart, here are some ways, you and your spouse can keep up with each other so that you grow together rather than growing apart!
Take early action
It is a very common mistake that most of the couples start dealing with their issues, only when the problems escalate too far. Usually, when things go out of control, it becomes too late to save a relationship falling apart.
It is recommended to take action as early as possible when you dread for the marriage falling apart. Don't wait for your relationship to reach its nadir, especially when you have already discerned the signs your marriage is falling apart.
When you feel like your marriage is falling apart, it takes an honest and open-hearted communication between partners to salvage a relationship.
Yes, it can seem challenging at first, especially if your relationship is edgy and a single statement from your spouse is enough to blow you up.
But, the cornerstone of a fulfilling relationship is effective communication, which can be achieved only by means of intentional dedicated actions.
Acting early enough is the key to turning your relationship around when you get the perception of your marriage falling apart.
Have an adventure
Go on an escapade or forest bathing or wilderness exploring, when you notice signs, marriage is falling apart.
Studies show that couples who make and achieve goals together report feelings of solidarity.
Rather than taking a typical vacation, making your next trip centered around an adventure activity that challenges you both can be a great way to bond and reinforce your connection.
Taking a trip where you set out to climb a mountain, skydive, or hike a grand trail can be examples of adventures where you are required to rely on each other. The teamwork that can come with partaking in these adventures can help to keep you connected and in-sync with each other.
Also watch: Top 6 Reasons Why Your Marriage Is Falling Apart
Do your homework
When your relationship is falling apart, you need to remember that marriage is solemnized by the presence of two people and not just one. If marital strife crosses a limit, the wheels can come off.
So, if you really want to know how to fix a marriage that is falling apart, you need to work for your marriage in tandem. It implies, caring for your partner's wishes, desires, likes and dislikes just as you care for your own.
If your spouse has a particular passion or hobby, staying current with what makes your spouse happy can be a great way to remain connected as a couple and save a marriage falling apart.
Taking the time out to keep up with your spouse's favorite shows, sports, or authors, for example, can not only make your spouse feel loved and supported but can also make sure you stay up to date with each other's pursuits and interests.
Meditate
Research indicates many health benefits of meditation, including enhanced relaxation and spiritual clarity.
Meditating together can work wonders for relationships falling apart.
It can not only be a great way to relax together, but it can also serve as a way to secure a stronger spiritual bond.
Couples who meditate together often report a significant reduction in fighting.
Taking the time to meditate together, on a consistent basis, can be a ritual that helps keep you connected and can open up the lines of communication by virtue of sharing the experience.
Work on the emotional connection
If you often feel disconnected from your partner, there is a dire need for you to work on your emotional connection because there is nothing much that you can do when your relationship falls apart.
Disagreements, misinterpretations, and resentment arise when the spouses are not emotionally connected. It is because the partners focus more on what they dislike or detest about each other, than what they love and appreciate about each other.
So, if emotion connection is lacking, how to make a relationship work when it's falling apart?
The foremost solution to save a marriage falling apart, owing to the emotional disconnect is to improve the tonality of your voice and choice of words.
Make sure you appreciate your partner heartily. Drift your attention away from any past nagging experiences to create a beautiful tomorrow by lifting up each other by means of positive, thoughts, words and actions.
Don't let your honeymoon period end
Have you ever given a thought to your physical intimacy when your marriage is falling apart?
Or, your neurons are too occupied with the thoughts of 'how to save a marriage that is falling apart' and 'what to do when marriage is falling apart'.
It isn't your fault if you are thinking too much. When a relationship hits the rocks, the instincts and logic die and the obvious also seems to be inconspicuous.
Along with emotional intimacy, physical intimacy too needs to be worked on when marriage is falling apart.
Sex is the one thing that makes a couple more than just friends. It is an essential component of a happy and healthy marriage.
A lot of couples, after being married for several years stop working on their intimacy and sex-starved marriages are actually more common than you think.
Lack of physical intimacy can lead to either partner quitting the relationship or having an affair.
So if you want to save your marriage falling apart, make sure that both of you work on the intimacy pillar.
Share this article on
Want to have a happier, healthier marriage?
If you feel disconnected or frustrated about the state of your marriage but want to avoid separation and/or divorce, the marriage.com course meant for married couples is an excellent resource to help you overcome the most challenging aspects of being married.
More On This Topic
Recent Articles
You May Also Like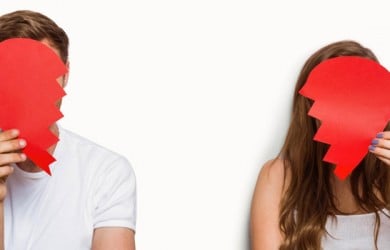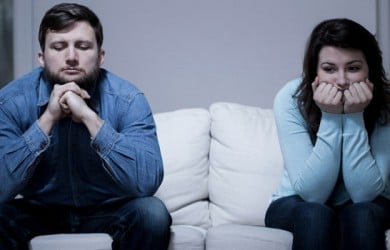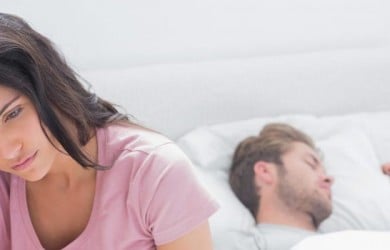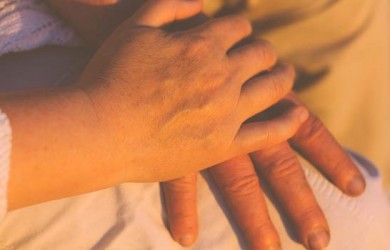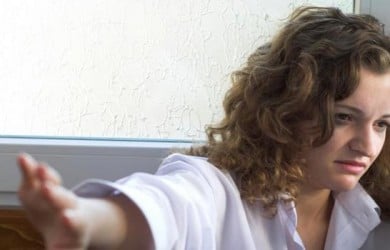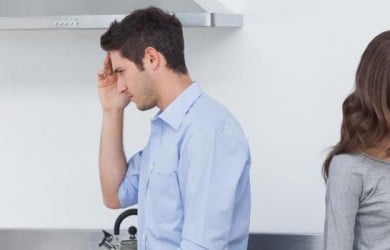 Popular Topics On Marriage Help