15 Best Valentine's Day Gift Ideas for Your Husband
Let's face it, ladies; men are hard to shop for. There are a lot of choices out there, but the problem is choosing something that your guy will actually like. The key to shopping for men is buying something they will find useful. That is the key to shopping for men, functionality.
If the gift doesn't serve a purpose, that probably isn't the gift you want to buy. In addition to selecting a purposeful gift, it should also be a quality gift that shows you care.
For this reason, it's also important to choose a gift with meaning. Maybe it supports one of his hobbies or interests or is just something you know he needed or wanted but never purchased for himself. At this point, the wheels are likely turning in your mind. You probably have a few ideas but could use some help.
How can I surprise my husband on Valentine's Day?
Valentine's Day is a special day to celebrate love and affection. There are many ways to surprise your husband on Valentine's Day. Valentine's day gift ideas for your husband can be small but thoughtful gestures that he'll really appreciate.
You can make a romantic dinner at home for your husband on Valentine's Day. If you don't have time to prepare a meal, you can go out to eat instead. You can also buy flowers to give to your husband on Valentine's Day. He will love receiving flowers from you and will think of you every time he looks at them.
15 Valentine's day gifts for husband
Below you will find 15 amazing husband gifts for Valentine's day. Whether you are in search of a gift for your beau or Valentine's Day gifts for your husband, you're covered.
1. Cuff Links
If you have snagged a dapper dude, one of Valentine's day gifts for your husband is a pair of cuff links. Men that enjoy looking their best. Cuff links are a fun way for guys to add a touch of personality to their look in a very stylish yet subtle way.
To make sure you select a pair he will like, stick with a 10 mm size (large cuff links are overwhelming), an attractive finish (antique brass or gold is always nice), and a pair that fits his personal style.
2. Grooming Kit
Not only is a grooming kit a high-end selection on the list of Valentine's Day gifts for a boyfriend, but it's something he will use everyday.
When shopping around, look for kits that contain great products. If you really want something impressive, look for small businesses that specialize in men's grooming. Their kits often contain luxurious additions like beard oil, various balms, handmade soaps, and more. Men should be pampered too.
3. Flask
Flasks are becoming a fashion accessory for men, and there are so many attractive ones available. Now flasks are given a lot more style and go beyond providing men with a dignified way to take a drink while out on the town.
Along with the shiny stainless steel construction we are used to, brands are now wrapping flasks in leather, adding cool designs, faux wood finishes, custom engravings, and more.
4. A Tasty treat
The way to a man's heart is through his stomach after all. So, a gift for your husband on Valentine's Day could be a tasty treat. You can go all out and cook him dinner or go for brownies, cookies, cupcakes, cake pops, or something decadent like a chocolate raspberry cheesecake.
Related Reading: 

How to Treat Your Wife – 12 Ways to Make Her Feel Special
5. A touching card
A lot of guys just want to be on the receiving end of a few sweet words from their girl. Find the right card (card companies are really stepping up their game) and make it your own by handwriting a few sweet lines before gifting it to your boyfriend.
Related Reading: 

Looking For Love? Online Dating Could Be Your Calling Card
6. Boudoir photo
After giving him this gift, you will be dubbed the best wife ever! Men love it when their wives do something extra special for them, and when that something special is a sexy photo, you have Valentine's day gift for your husband that he will treasure forever.
When setting up the photo shoot, keep his likes and dislikes in mind, especially when deciding what to wear. Even more importantly, get creative. Instead of just lingerie, you might want to mix in a band t-shirt (wear his favorite), football jersey, or go in a vintage pinup direction.
Be daring but keep it classy and be confident in front of the camera.
7. Lighted grilling tongs
Men love these. If you are married to a man attached to his grill, gift him with a pair of lighted grilling tongs.
These come in handy when doing some outdoor grilling and entertaining well into the evening. When the sun goes down, there's no reason to stop cooking. These provide just enough light for your husband to see what he's doing, avoid injury and show off his skills.
8. A nice watch
If you want to treat the hubby to something really nice, invest in a high-end watch. Chances are, he has gifted you with some beautiful pieces in the past so reciprocate that generosity.
Consider his personal style and invest in a designer piece that will put a smile on his face. If working with a budget, avoid any kind of silver or gold plating (they rub off after a while) and choose fabric or rubber straps over imitation leather (they will show little to no wear).
9. Lounge chair
Guys like to lounge when they have a moment to relax. Treat your love to a chair he can call his own. Make sure it is super comfy, reclines, and fits him to a tee.
This gift is not only sweet, but since you are making the selection, you can choose one that ties in with the other furniture in the living room.
10. Beer/wine club Subscription
Last but not least on the list of Valentine's Day gifts for your husband is a beer or wine club subscription. Simply purchase the subscription, and you have an incredible gift. Now your husband gets to enjoy carefully selected beverages, and as a plus, you get to try a few as well.
11. A romantic dinner
Cooking a meal together is a fun and romantic way to spend time with each other. You can decide what to cook and work together to prepare the meal. If your husband loves food, you can make him a special dinner or dessert that uses his favorite ingredients.
Related Reading: 

40 Romantic Dinner Ideas at Home for Couples
12. A new pair of shoes
Buying new shoes is always a thoughtful gift that will be appreciated by your husband. You can go to a local shoe store or buy online if you prefer not to leave your home. You might decide to buy some sports shoes so he can play tennis with his son or get some nice dress shoes for work.
13. Tickets to a sporting event
One of the best Valentine's day gift ideas for your husband is tickets to a sporting event. You could plan an exciting weekend away to see his favorite team play.
You can buy tickets to watch a football match, baseball match, or even basketball. You'll have lots of fun together, and you will leave with lots of memories to share with your partner.
14. A homemade card
There are lots of simple ways to show your husband how much you love him on Valentine's Day, but Valentine's day gift ideas for your husband won't be complete without a card! You can make it by hand or print it on your computer – whichever you prefer.
Think about what you enjoy doing together and include any details that you think he might like.
For example, you could write a poem for him or draw a picture featuring your favorite things as a couple. In fact, relationship counseling for couples suggests that spending quality time with your partner is one of the most important ways to keep your relationship healthy.
15. Something he always wanted but couldn't buy for himself
Is there something that your husband has always wanted to do but couldn't afford? If so, this Valentine's Day is the perfect excuse to surprise him with something that he would love to receive as a gift.
This could be concert tickets, a trip to somewhere he has always wanted to go, or even a new set of golf clubs if he golfs. Whatever you choose, he will really appreciate that you went out of your way to buy him something special.
What are the romantic gifts for a husband?
Romantic gifts for a husband can come in many different forms depending on what your husband likes to do. Does he enjoy being outdoors? Then try to buy him a new pair of hiking boots or a camping stove that he can use on his camping trips. Or is he more of an indoor kind of guy?
Consider buying him a new board game or a chess set so that he can spend some quality time with you at home.
However, if you have a little trouble figuring out what to get for your husband, then don't worry; there are plenty of great romantic gifts for your husband suggested above.
Check out this video for tiny DIY gift ideas that you can hide around the house for a sweet surprise:
Takeaway
Gifting a special present is a great way to show your husband how much you care on Valentine's Day. There are so many Valentine's day gift ideas for your husband that you can use to show your hubby just how special he is to you.
So, spoil him and show him just how much you care by giving him a special gift that shows you love him more than anything in the world.
Share this article on
Want to have a happier, healthier marriage?
If you feel disconnected or frustrated about the state of your marriage but want to avoid separation and/or divorce, the marriage.com course meant for married couples is an excellent resource to help you overcome the most challenging aspects of being married.
More On This Topic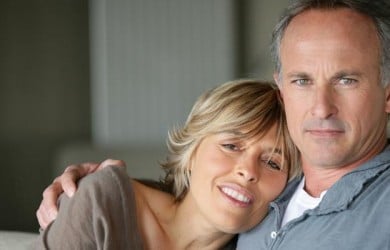 Recent Articles
You May Also Like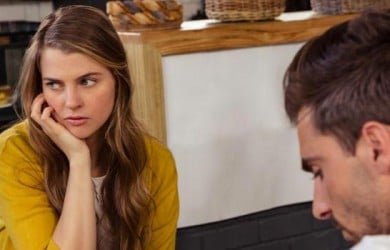 Popular Topics On Married Life