How to Heal Emotionally From a Miscarriage: 12 Mindful Tips
A miscarriage in one's life can be a traumatic and challenging experience. It can shake up one's emotions and test the foundation of any relationship. This article will discuss what occurs and how to heal emotionally from a miscarriage, with tips on how to cope.
What is a miscarriage?
A miscarriage is when a pregnancy ends before the completion of the 20th week. It can be a tragic, traumatic, and physically painful experience. There may be several reasons for this, such as an accident, the mother's health condition, uterine abnormality, or genetic issues.
Though with modern medical intervention and proper care, miscarriages can be prevented to some extent, sometimes, when they do happen, there can be a long-lasting emotional impact, and healing after miscarriage takes time. Hence it's vital to know how to heal emotionally from a miscarriage.
What happens after a miscarriage?
Life after miscarriage may be difficult. Apart from coping with physical health, mental agony can also cause pain. Thus, it is vital to focus on both aspects and heal well after the occurrence.
One may experience unexplained tiredness mentally, a lack of interest in everyday chores or activities, emptiness, and a sense of loss and grief.
The biggest do's & don'ts after a miscarriage
The road to knowing how to heal emotionally from a miscarriage recovery may seem daunting and lengthy; however, with the proper steps, you can heal yourself faster and return to everyday life. Here are a few do's and don'ts after a miscarriage.
Do mourn for your loss. On your road to recovery from miscarriage, be kind to yourself and let the emotions and tears tumble down as much as you want.
Don't restrain yourself when you are seeking solutions to how to heal emotionally from a miscarriage, as it's a personal loss with grief, and it's absolutely fine to experience the full range of emotions that come with the miscarriage.
Don't put the responsibility on yourself
Miscarriages can occur due to several factors. Thus, it is essential not to hold yourself responsible for the occurrence. Blaming yourself will not make you feel better; it will make you feel all the more miserable. Thus, learn to forgive yourself and think of the future with the utmost optimism.
Emotional coping with miscarriage: 12 Tips
Now that you know the impact of miscarriage, let's discuss what to do.do after a miscarriage concerning emotional coping. Read our valuable twelve tips.
1. Permit yourself to grieve
What to do after a miscarriage? Give yourself time.
As mentioned above, grieving can help you release pent-up emotions. So, instead of bottling it up, it's best to relieve the anger, guilt, or frustration by venting through a physical display of emotions. Understand that grieving is a typical and expected step in the recovery process.
2. Find a recreational outlet
How about picking up a hobby or a recreation? These pursuits help you heal faster emotionally. You could pick up simple activities such as writing, painting, or knitting. With the creative flow out, it will help you let yourself deal with your feelings in an effective way.
This is a part of self-care, where you do things that make you happy and relaxed. If you cannot focus on any activity, try a stroll in the park, a soak in the bathtub, or even a good movie or a book.
3. Educate yourself
It is essential to know why it happened and the physiological and psychological impact. Read up and acquire some knowledge on what happens after miscarriage. See that you are not alone in what you are experiencing. This insight can give you considerable solace.
4. Meditate and solace in spirituality
If it interests you, you could lean on your faith or spirituality and spend time calming the mind by meditating in a quiet room, even if it is for a few minutes every day.
Explore relaxation techniques, slow and deep breathing, and muscle relaxation. This will help you heal both physically and mentally. It will aid in lowering your anxiety and stress.
5. Give it time
It's normal to experience mood swings after miscarriage; however, remember that the healing process takes time, and this varies from person to person. Be kind to yourself and give yourself time to feel normal mentally and physically again.
6. Meet a counselor
Seek assistance through a counselor or therapist who can help you deal with the traumatic event. Specialized counseling sessions help you understand your loss and grief and work out solutions to help you cope with it all and love life daily. The support and resources will be precious for you, and navigating through feelings and emotions becomes less of a burden as you recover.
7. Reach out to your support group
Seek out care, comfort, and compassion from your family and friends. Instead of isolating yourself and shunning the world, expressing your emotions to a spouse, a parent, or a loved one who will truly understand your loss is good.
8. Connect with online communities
After a miscarriage, several people connect with those with a similar situation via online support communities. Sign up for their discussions to help you heal and self-reflect. Online forums carry conversations where people share their problems and experiences and how they recovered from the situation.
You may also find positive stories of hope from such platforms. Being part of such online communities also gives you a sense of belonging, and you know you aren't alone.
9. Practice positive self-talk
Give yourself some pep talk by engaging in a positive and holistic approach. Avoid negative words about yourself and remind yourself constantly that you are strong enough to bounce back, physically and mentally. Be mindful of what you do or say, as these can affect your emotional well-being.
10. Communicate openly with your partner
It's also important to talk to your partner instead of shutting them out. Give your relationship enough room to express your honest and supportive nature. Deepen your relationship as you get through the recovery process by having open conversations. This will help bring the two closer together once again.
11. Focus on physical health
A crucial factor in miscarriage emotional recovery is also to focus on your physical well-being. Recuperate well as per your doctor's advice, concentrating on eating right and doing easy workouts.
Always consult your doctor about what your body needs to recover and act accordingly. Physical health and fitness also help you to feel better about yourself and thus improve mental and emotional wellness.
12. Volunteer or give back to the community
It can comfort you and give you a purpose to get back with vigor by volunteering or giving back to the community. Seek retreat centers or communities where you can share your story. Your story may help others or strike a chord with individuals in a similar situation.
Look at it as a form of collective healing where your volunteering not only heals you but also such philanthropic endeavors can help several others.
Additional questions
Now that you have understood what happens after miscarriage and how to heal emotionally from a miscarriage, it's time to look at some frequently asked questions. Find them listed below.
Why am I crying so much after a miscarriage?
It's normal to feel a sudden surge of emotions after a miscarriage; after all, it is a personal loss, and grieving is a normal process that follows. It's the feeling of an unexplained attachment to an unborn life; thus, don't restrain yourself. Let the emotions roll out.
Crying and putting your heart out is a great way to feel lighter and the first step in recovery. It can be considered a great therapeutic tool as well.
What feelings are normal after a miscarriage?
After a miscarriage, you may experience a plethora of emotions. From despair, guilt, rage, and numbness, the mixed basket of feelings can often be challenging to navigate through.
Thus, educate yourself that these feelings and occurrences are normal and part of the grief. Know that you are not alone, and there are ways by which you can seek help to combat the pain.
What are the mental effects of a miscarriage?
A miscarriage can take a considerable toll on an individual's mental health. From depression, PTSD, anxiety, and helplessness, there could be several outcomes. If you find it extremely difficult to cope, seek professional assistance to assess your condition accurately.
The mental toll of a miscarriage varies from person to person. Depression, anxiety, PTSD, and a general sense of helplessness are all possible outcomes. The severity and duration of these effects might differ from person to person.
Seek support from a mental health professional if you're having trouble coping with your emotions or daily life.
Is the feeling of a miscarriage the same as losing a child?
Miscarriage is indeed a loss. However, the extent of grief can vary from person to person. But, often, it is comparable to those experienced when a child is lost. Losing a child is a great grief and trauma, and a miscarriage results in similar feelings.
Here are some more insights on how a parent can cope with the tragic loss of miscarriage:

On the path of recovery and healing
A miscarriage is indeed a traumatic occurrence, and knowing how to heal emotionally from a miscarriage is necessary -physically and mentally. The healing process may take time, but taking those first few steps toward recovery is essential.
If navigating through emotions seems complicated, it would be advised to seek professional assistance from a counselor or therapist who will guide you to heal your emotional scars.
Share this article on
Want to have a happier, healthier marriage?
If you feel disconnected or frustrated about the state of your marriage but want to avoid separation and/or divorce, the marriage.com course meant for married couples is an excellent resource to help you overcome the most challenging aspects of being married.
Learn More On This Topic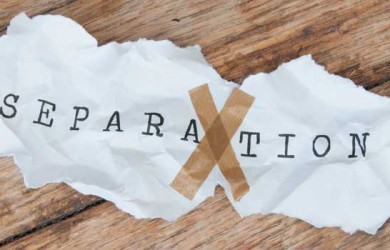 You May Also Like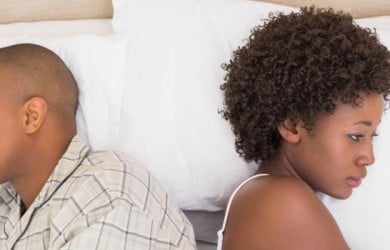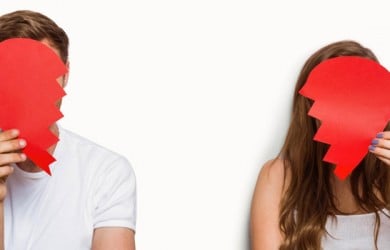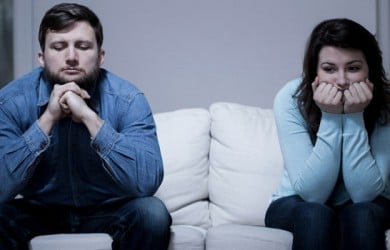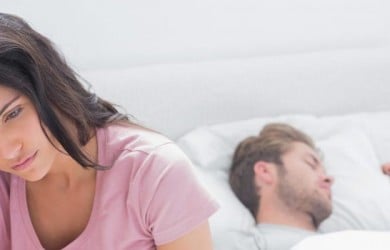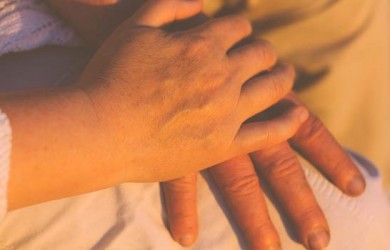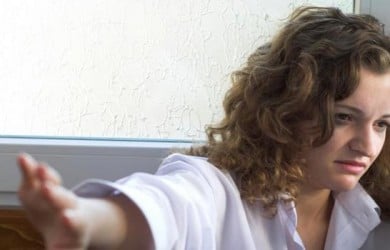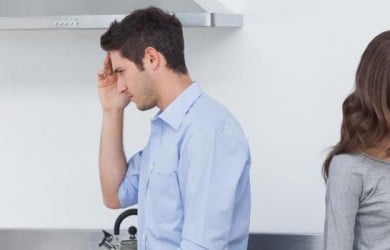 Popular Topics On Marriage Help