Why Should You Forgive Your Husband for Hurting You?
You might be asking yourself how to forgive your husband for hurting you. If you didn't, you'd be an exception amongst married women. Marriage without mistakes is a myth, let's get that out of the way. And whether it is something he said or did, whether it is something small or a horrible wrongdoing, nothing is too trivial to be asking this question. Why? It's simple – you won't get anywhere without it.
But, since you're asking yourself how to pull the forgiveness off, you surely already realized this fact. In marriage, it's common to be insulted, disrespected, underappreciated, hurt in any of the million possible ways. Unfortunately, that comes with the fact that you share all your time and all your thoughts with another person. You open yourself to the possibility of getting hurt. But, if we view marriage as such, it sounds like a horrible torturing scheme. Yet, even if you're hurting right now and can't find it in you to forgive, you probably know that it's not true. It's just that it is constituted out of two individuals, both with their flaws and weaknesses. As a result, many women get betrayed, insulted, pushed away, lied to, denigrated, unacknowledged, cheated on…
Now, let's ask the question of why you should forgive such things in the first place again.
Forgiveness sets you free
Forgiveness is probably the only thing that will set you free, liberating you from the burden of being the victim, of carrying the load of the transgression, of hatred and resentment that comes with holding on to the anger. It's perfectly normal to be in pain over the betrayal. And another thing is also normal – to get attached to our anger. We might not realize it as we genuinely want it (no, need it) to go away, but sometimes it happens that we cling to our feelings of being hurt because they, ironically, give us a sense of safety. When we're in agony over what had happened, it is up to others to fix it. It is up to our husband to make it better, as he is the one who caused it. We only need to receive his attempts to make us feel whole and happy again.
Yet, this sometimes just doesn't happen, for many reasons. He doesn't try, doesn't succeed, doesn't care, or nothing is good enough to mend the damage. So, we're left with our resentment. We don't want to forgive, as it is our only remaining sense of control over what is going on. We didn't choose to get hurt like that, but we can choose to hold on to our anger.
Many will say that forgiveness is the first step towards healing. Yet, in practice, this really isn't so. So, don't feel pressured to start your healing process (and repairing your marriage if that is what you choose to do) with such a big step as forgiving right away. Don't worry, you will eventually get there. But for most, forgiveness is not the first step. It's usually the last. What is more, forgiveness is really not necessary to rebuild your marriage (or your confidence and optimism) and it comes more as a byproduct of the healing itself.
Heal yourself first
The first step towards creating a fertile ground for forgiveness is to go through all the emotions you're experiencing, and to take your time with doing so. You need to heal yourself before you'll be able to forgive. You have the right to go through the shock, denial, depression, sadness, anger before you find a way to integrate what had happened into your new worldview and grow through the experience. After this, you can start repairing your relationship, reconnecting, and reestablishing trust. And then you might be ready for the true forgiveness.
If it doesn't come easy, remember – forgiveness is not excusing your husband's offense. It's not disregarding what he had done and not holding him accountable for his deeds. Rather, it is letting go of a burning desire to punish him, to carry resentment as a badge of honor, to hold a grudge. In forgiveness, you need to let go of all that even if he didn't ask for it. Why? Forgiving is an incomparably healthier form of taking the control over what is happening to you. When you forgive, you are not at the mercy of others' actions. When you forgive, you are taking back the control over your emotions, over your life. It's not (just) something that you do for him, or from the kindness of your heart – it's also something that you do for yourself. It is a matter of your own wellbeing and health.
Share this article on
Want to have a happier, healthier marriage?
If you feel disconnected or frustrated about the state of your marriage but want to avoid separation and/or divorce, the marriage.com course meant for married couples is an excellent resource to help you overcome the most challenging aspects of being married.
You May Also Like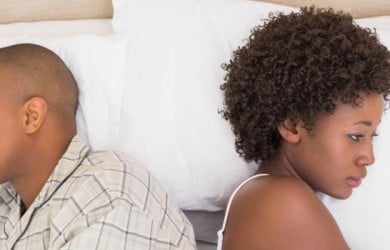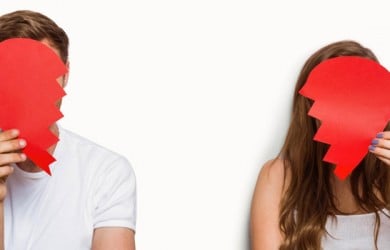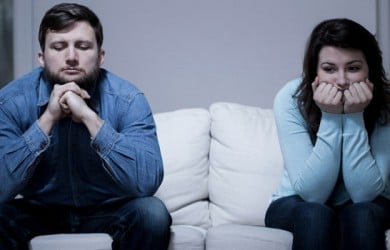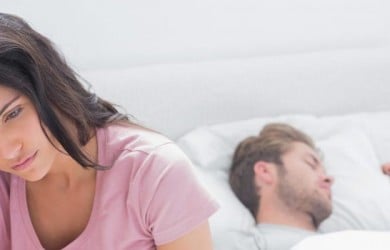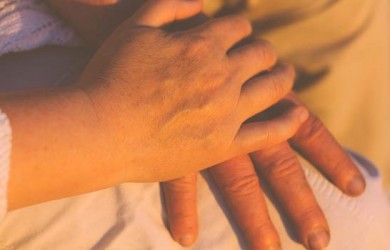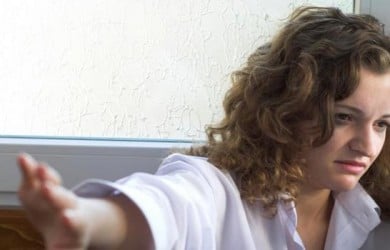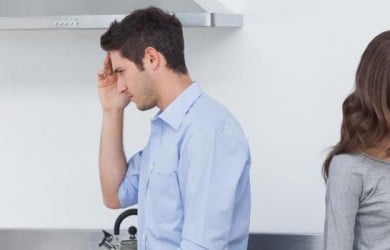 Recent Articles
Popular Topics On Marriage Help