6 Quotes on Money and Marriage and Why You Should Listen to Them
If you're married, you probably heard a lot of money and marriage quotes, some funny, some bitter, but most rarely taken seriously.
However, although love shouldn't have to meddle with finances, the reality is that in marriage, money is a part of your mutual life.
So, here are a few money and marriage quotes, followed by exploring the context and value of each money and marriage quotes.
1. "Don't fight about money because after you've said mean things to each other, the amount of money in the bank will be the same – Anonymous."
This money and relationship quote offers a piece of advice that is so simple, yet so to-the-point, that it deserves to be the first one to discuss.
Finances are a common cause of many marital disputes. Unfortunately, they're also often a cause of separation or divorce – directly or indirectly.
For an average person, money seems to always be tight, no matter how much or how little a family has it. And this is a major frustration for most of us.
However, as this quote on money teaches us, any of the fights that happen because of money won't fix the financial problem. But it will cause a sequence of new ones for sure.
Being rude, insensitive, offensive, and aggressive in a fight that was started over money is pointless, as is ugly.
So, instead of succumbing to the heat of the moment, and forgetting what it is that you're fighting about, try and solve the actual issues.
Whether it is your family budget or some other more general aspects of your marriage that you find problematic, sit down with your spouse and make a plan, talk calmly and assertively, and try to resolve the problem instead of making new ones.
Related Reading: Important Details About Separation Before Divorce You Must Know
2. "If you marry a monkey for his wealth, the money goes, but the monkey remains as is – Egyptian proverb."
This Egyptian proverb can be considered as one of the funny quotes about money.
This marrying for money quote speaks to us of how fleeting earthly possessions are, and how we can be reminded of this in a rather harsh way if we were to marry someone for money.
Although this doesn't happen so often, the wisdom of this funny quote about money and marriage can and should be generalized to any such status symbol.
That is, it is not only the money that, when removed from the equation, reveals a sad image of someone who is to be considered a monkey.
The proverb warns us about a person who flares their accomplishments around, camouflaging their monkey-like nature. If we were to succumb to such an illusion, we are in for an unpleasant surprise.
Also watch: 5 ways to stop arguing with your spouse about money.
3. "Happiness is not based on money. And the best proof of that is our family – Christina Onassis."
We tend to think that if only we had slightly more money, our life would be beautiful, and our problems gone. But, the reality is, no amount of money truly solves any of the serious problems in a marriage.
These issues hang about no matter the family budget and make the family as unhappy as any other discontented family. Christina Onassis made such a public confession about her family.
Which is why in marriage, fights over money make no sense. If you did have more of it, you would still argue about how to spend it.
Therefore, we can conclude that these fights tend to revolve around something else entirely, at least on some occasions, and this is what we should focus on.
Do you feel that your spouse is being selfish? And that reflects in their spending? Do you resent his or her laziness? And you believe that that is the cause of them not making enough money or getting that promotion?
Do you just wish you had more in common, and you shared more interests? So, his or her choice of what to spend the money on reminds you of that?
These are true marital problems you should be working on.
Related Reading: What Money Method Fits Your Relationship?
4. "The handling of finances is one of the major emotional battlegrounds of any marriage. Lack of finances is seldom the issue. The root problem seems to be an unrealistic and immature view of money – David Augsburger, The Meaning of Money in Marriage."
And to continue our previous point, we chose this money and marriage quote by David Augsburger. This author goes into an even more specific issue about money and marriage, and that is the spouses' possible unrealistic and immature view of money.
5. "The main thing to remember is that most matters concerning money in a relationship are not really about money at all! – Anonymous"
Another one of the money and marriage quotes that extended the perspective offered in the money and marriage quotes above.
We all understand the relevance of money in our society, and yet it is considered as the root cause for many evils.
Even after knowing how money can poison our relationships, why do we still allow it to control our lives and decisions?
The reason for that is a little more complicated than what many might think.
The conflicts and disagreements about financial matters in our relationships aren't because couples have a different understanding of what money is, but because they have a different understanding of how to spend it.
You might have a conservative approach when it comes to spending money, while your spouse might want to spend it while you have it.
6. "Before I lost my first job, I never understood why a married couple would get divorced over money. – Anonymous"
This money and marriage quote speaks volumes about how money can affect the bond that you shared with your partner.
A relationship is put to its toughest test when the couple faces financial challenges. How you and your partner respond to a financial crisis would pave the way for your relationship.
It might seem very petty when things are going well, but once the bickering and stress come into the picture, all bets are off, and things that seemed trivial until now were the reason fr your downfall.
Luckily, when this is a problem in a marriage, there are countless professionals, from psychologists to financial advisors, who can help and resolve the issues at hand.
Money shouldn't ever be the center of a couple's disagreements!
Read More: Marriage Quotes
Share this article on
Want to have a happier, healthier marriage?
If you feel disconnected or frustrated about the state of your marriage but want to avoid separation and/or divorce, the marriage.com course meant for married couples is an excellent resource to help you overcome the most challenging aspects of being married.
Learn More On This Topic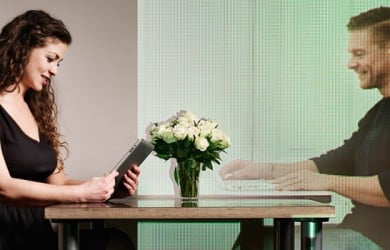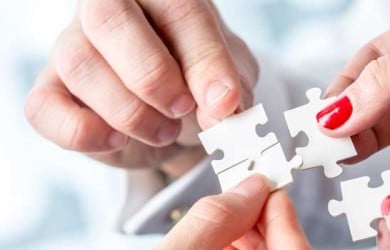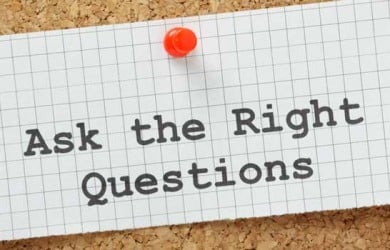 You May Also Like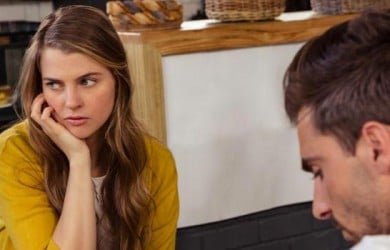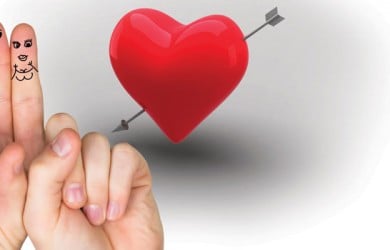 Popular Topics On Married Life