How to Overcome Financial Conflict in Marriage and Build Financial Compatibility
Married couples fighting over financial matters aren't unheard of.
In fact, money and financial conflict have been cited as one of the primary factors that eventually lead to separation and divorce.
Money is something that must be talked about before marriage; however, many couples fail to do so.
Even if you have come up with a prenuptial agreement with your spouse, there's no guarantee that you won't come across any kind of financial conflict down the road.
Often, you will come across such financial conflict in marriage.
However, conflict resolution in marriage isn't too complicated a task if you're willing to work on fixing marriage financial problems. You only need to keep the following in mind to handle finances in marriage.
1. Have an open communication
The key to a healthy relationship is open communication.
You must be able to communicate your desires and needs to the other person you're willing to spend your life with.
Once you understand your partner's point of view, it will be easier for the two of you to move past the financial conflict and reach a compromise.
2. Focus on partnership
If you see yourself as a person battling your partner, then it might be time to change your perspective.
Let go of the idea that it's your duty to change your partner to have a perfect marriage. You can't force someone against their will.
Remember that marriage is a union and instead of just thinking about your needs, you should prioritize having a loving relationship which includes you both.
Once you focus more on your partnership, you will be able to strengthen your marriage regardless of the financial conflict in marriage you face.
3. Stop fearing money
If talking about money brings up negative feelings, then you need to find out the root causes of financial disagreements in marriage.
Usually, your past plays a role in how you react to money (both the presence and scarcity of it). For instance, your attitude about money and how you react to it could be because of what you learned as a child.
Once you are free from all negative emotions, you'll be able to make much wiser financial decisions and move on from the financial conflict in marriage much quicker.
4. Understand your partner's spending habits
Resolving conflict in marriage requires you to be able to empathize, willingly.
Similarly, you must realize that your partner's reaction and attitude towards money is primarily because of their past financial situation.
Work on putting yourself in your partner's shoes and understand where they are coming from instead of always criticizing their spending habits.
For instance, your partner might be cautious when it comes to spending money because of a poor financial background.
Or, they might not think twice before spending money because cash might not have been an issue for them growing up.
Once you understand your spouse's spending habits and where they come from, you'll be more willing and capable to work out a way together where both of you can be accountable when it comes to expenses.
5. Have separate budgets for personal expenses
Couples often tend to hide their recent purchase from each other in hopes of avoiding financial conflict in marriage.
The easiest way of resolving such an issue is to allocate an amount in separate accounts for personal expenses.
With personal budgets, both of you will have the chance to purchase whatever you want or spend the money however you want as long as you don't take money from the household budget.
Note that the family expense account and the personal account must be kept separate.
Also remember that since marriage is a partnership, both of you should be allocated the same amount regardless of who earns more monthly to ward off any problems that might arise later on.
6. Take help from a qualified finance professional
Dealing with financial stress in a marriage is not an easy feat.
For constant support and guidance during financial conflicts, it's better to take advice from trained professionals such as a financial planner or an accountant who is best equipped to help you navigate money problems in marriage.
By working together with them, you can decide on a budget and come up with a good financial plan.
Plus, with the help of a third party involved, you are less likely to come across money arguments in marriage, address the financial inequality in marriage, and get an unbiased opinion from someone else can also help a couple make an informed decision instead of letting decisions be influenced by emotions.
Timely professional intervention in the form of couples' financial counseling is the best way to resolve conflict and deal with financial stress in a marriage.
Also, watch this video on navigating tricky side marriage finances:
7. Come up with guiding principles
The most critical thing to do to avoid financial conflict in marriage is to agree on such values and beliefs that both of you find valuable.
Agreeing on common principles will also reduce friction and pave the path for reasonable financial planning.
The bottom line is there's no need to make money and finances the topic of contention in a marriage. Moreover, you should also be willing to take financial responsibility and work at solving the financial issues in marriage right at the root.
Marriage is a partnership where both partners must be put in the work to overcome any marital conflicts together.
It would be useful to know how couples can resolve their biggest fights over money, and this book by certified financial planner Jeff Motske can save the day.
Read on the expert advice in the book on how to resolve money conflicts in marriage, build financial compatibility and a happy future together.
So, a final word on how to resolve conflict in marriage.
You both must support each other and work towards a joint vision for a future together.
Remember that you have chosen each other for life and must undergo important life lessons, including the financial conflict in marriage, to have a strengthened relationship.
Share this article on
Want to have a happier, healthier marriage?
If you feel disconnected or frustrated about the state of your marriage but want to avoid separation and/or divorce, the marriage.com course meant for married couples is an excellent resource to help you overcome the most challenging aspects of being married.
More On This Topic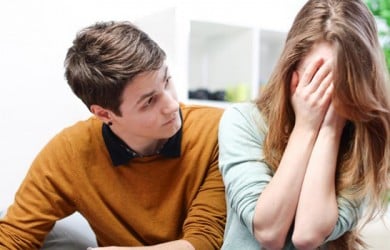 You May Also Like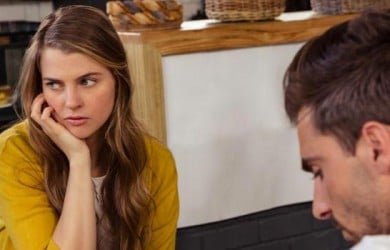 Popular Topics On Married Life