How To Avoid Conflicts Over Marriage Finances
Something old, something new, something borrowed and something blue. These are all good things to have on your wedding day — as long as the "something borrowed" is your grandmother's brooch and not a line of credit to pay for the big day. You want to get your married life off to a good start and while it might not be the most romantic of discussions, talking about finances before the wedding is key to a happy union.
One of the biggest sources of strife that newlyweds face is conflicting views about all things money related. Most newlyweds have had at least a couple of decades to develop their own habits about savings, spending, investing, credit, debt and so on, and now suddenly you'll be making these decisions collaboratively with someone, who may, most likely, have completely different views. Opposites do attract after all. Complicating matters are annoying things like student loans, variable incomes and potential support from in-laws, so getting on the same page about finances is a complicated but absolutely necessary first step.
The good news is, it's easy to avoid conflicts over marriage finances. Use these tips as a guide for talking about finances and then living financially happily ever after.
Recommended – Pre Marriage Course
Ripping off the band-aid only hurts for a second
If you've been living on your own, earning and managing your own money for a long time, the thought of combining and getting it all, and putting your financials out in the light of day can be intimidating, embarrassing and scary. Do you have credit card debt? Is there a blemish on your credit report? Are your parents bailing you out occasionally? This is all information that not only will come out eventually but needs to come out before you're making a big financial decision like buying your first house together. So set a date and plan to lay all your cards on the table. Don't wait until a week before the wedding as you certainly don't want to add any stress to the big day.
Start the discussion as early as you can after you get engaged. You may not get all the way through it in one sitting. This is pretty intense stuff. Don't worry if you and your future spouse need a few conversations, but pencil it into your planning schedule – maybe after wedding cake tasting?
Get it together
A happy marriage starts with a joint checking account. There will be some accounts that won't ever be combined, like your workplace 401Ks (a workplace savings plan), and for the lucky among us, trust funds, but for day to day spending you should have a joint checking and savings account. So decide where you want that. Open and make the necessary changes to any automatic deposits or withdrawals. All expenses — from utility bills to new shoes should come out of this joint account, and any extras should go into savings.
Everyone comes into relationships with some financial baggage (Did one of you want for basic necessities as a child while the other one was spoiled?) So if this is a difficult step for you, seek out the help of a marriage counselor to help you open up about your financial worries. It has to be done. Once the kids come along there won't be any sane way to keep your financial households separate. Remember, you married this person with their college debt (their college education is part of who they are), credit card debt and/or huge savings, so find a way to embrace it.
One unit in the eyes of Lord, law and your wallet
Figure out what your top financial priorities are for each of you. Know in advance that just like when combining furniture, music and schedules, you won't get everything you want. You are two different people, but you have to view your household as one financial unit.
The first, and easy, part is talking about the fixed, predictable expenses – identify how much is going out of the checking account every month for utilities, rent, loans, cars, cell phones, food, etc. Once you know your predictable expenses, agree on how much you want for discretionary spending for the household. Remember, when kids come along, you don't want to say, "you buy his left shoe and I'll buy his right one." It's all shared.
Make sure the discretionary amount is enough for you to buy that pair of shoes you've had your eye on and let your spouse indulge a bit too. The key is that you have some left over. You should always have $500-1000 at the end of each month after expenses including discretionary ones. It's easy to see how much money is left over for discretionary spending. This is where some of the hard talks come.
Deciding on a total discretionary amount is absolutely fair
It's unrealistic to think that you need to report in advance to each other exactly what you're planning on spending whether its lunch out with a friend, a new pair of shoes or a birthday gift for Mom, so decide on an amount of discretionary spending that is fair. Do you each take a quarter of the remaining money for discretionary spending, put a quarter into savings and another quarter into an emergency fund (more on that later)? Deciding on a total discretionary amount, and not joint approval for each purchase is a fair and stress-free way to deal with things.
Do a check, in the beginning, every once in a while
Typically, "fixed" spending on things like groceries and entertainment is where people underestimate their spending. So be sure to review your expenses together, at least in the beginning to get a good idea of how you're tracking against your expected spending. You don't have to do this monthly, especially if you have an app or something to help you track spending.
Check-in with each other every quarter, or 6 months in the beginning. Your total spend should be at least $500-$1000 less than what you earn each month after taxes.
Young, dumb and broke? Nope!
That's how the song goes, so you can sing it, but don't live it.The easiest way to save is to not spend more than you make. You're young and in love, and you'll be that way for a long time if you don't let financial strife come in between you. So start saving right away. Spend less than you make, even if it's just a little every month, strive to build an emergency savings account of at least 3 months of income expenses in the event of job loss, and a separate account of at least $1500 in case of unexpected expenses like a car repair or something fun like a root canal.
Share this article on
Planning to get married?
Just engaged or contemplating marriage? Discover how to transition smoothly into the next phase of your relationship with Marriage.com's Pre-Marriage Course. Begin your incredible journey with this guide designed by experts and lay a strong foundation for your path of togetherness - forever!
Learn More On This Topic
You May Also Like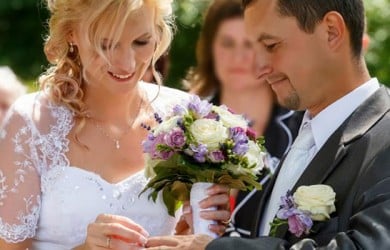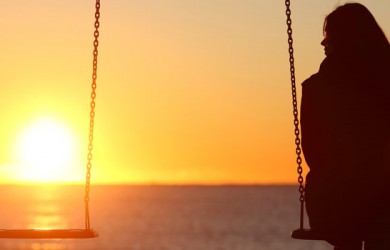 Popular Topics On Getting Married