Money in Marriage – Take a Biblical Approach
A biblical approach to money in marriage can make the perfect sense for couples. Old wisdom found in the Bible lasted for centuries because it proposes universal values that surpass social changes and shifts in opinions. So, when uncertain about how to approach your finances in a marriage, or just in a need for an inspiration, whether you're a believer or not, the Scriptures might help.
"The who trusts in his riches will fall, but the righteous will flourish like the green leaf (Proverbs 11:28)"
Click to Tweet
The review of what the Bible has to say about money in marriage necessarily begins with what the Bible has to say about money in general. And it's no surprise, it's nothing flattering. What the Proverbs warn us about is that money and riches pave the road to the fall. In other words, money is the temptation that could leave you without the inner compass to guide your path. To fulfill this idea, we continue with another passage of similar intention.
But godliness with contentment is a great gain. For we brought nothing into the world, and we can take nothing out of it. But if we have food and clothing, we will be content with that. People who want to get rich fall into temptation and a trap and into many foolish and harmful desires that plunge men into ruin and destruction. For the love of money is a root of all kinds of evil. Some people, eager for money, have wandered from the faith and pierced themselves with many griefs (1 Timothy 6:6-10, NIV).
"If anyone does not provide for his relatives, and especially for his immediate family, he has denied the faith and is worse than an unbeliever. (1 Timothy 5:8)"
Click to Tweet
One of the sins associated with an orientation towards money is selfishness. When a person is driven by the need to accumulate wealth, the Bible teaches us, they become consumed by this urge. And, as a consequence, they might be tempted to keep the money for themselves, to hoard money for the sake of money.
Related: Money and Marriage – What is God's Way of Doing Things?
However, what the purpose of money is, is to be able to exchange it for things in life. But, as we will see in the following passage, the things in life are passing and void of meaning. Therefore, the true purpose of having money is to be able to use it for greater and far more important goals – to be able to provide for one's family.
The Bible reveals how important the family is. In the terms relevant to the Scriptures, we learn that a person who does not provide for their family has denied the faith, and is worse than an unbeliever. In other words, there is faith in faith in Christianity, and that is the importance of family. And money is to serve this primary value in Christianity.
"A life devoted to things is a dead life, a stump; a God-shaped life is a flourishing tree. (Proverbs 11:28)"
Click to Tweet
As we mentioned already, the Bible warns us about the emptiness of a life that is focused on the material things. If we spend it seeking to collect wealth and possessions, we are bound to lead a life that is entirely void of any meaning. We will spend our days running around to gather something we will probably find pointless ourselves, if at no other time, then surely on our deathbed. In other words, it is a dead life, a stump.
Related: 6 Tips for Financial Planning for Married Couples
Instead, the Scriptures explain, we should devote our lives to what God teaches us is right. And as we saw discussing our previous quote, what is right by God is surely devoting oneself to being a dedicated family man or woman. Leading such life in which our actions will be concentrated on contributing to the wellbeing of our loved ones and to contemplating the ways of Christian love is a "flourishing tree".
"What is a man profited if he gains the whole world, and loses or forfeits himself? (Luke 9:25)"
Click to Tweet
Finally, the Bible warns about what happens if we chase wealth and forget about our core values, about the love and care for our family, for our spouses. If we do so, we lose ourselves. And such life isn't truly worth living, as all the riches in the world couldn't replace a lost soul.
Related: How to Strike the Right Balance Between Marriage and Money?
The only way in which we can live a fulfilling life and be dedicated to our families is if we are the best versions of ourselves. Only in such scenario, we will be a deserving husband or a wife. And this is far more valuable than having collected riches, to the extent of gaining the whole world. Because marriage is the place where we are supposed to be who we truly are and develop all our potentials.
Share this article on
Want to have a happier, healthier marriage?
If you feel disconnected or frustrated about the state of your marriage but want to avoid separation and/or divorce, the marriage.com course meant for married couples is an excellent resource to help you overcome the most challenging aspects of being married.
More On This Topic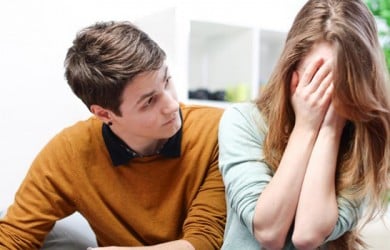 You May Also Like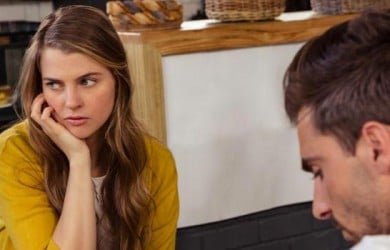 Popular Topics On Married Life