Understanding Marriage and Financial Expectation
The primary cause of divorce among couples today is said to be a financial struggle. While you might be overjoyed at the thought of spending your life with your love, you mustn't let the idea put you off track from reality. When it comes to marriage and money (financial expectation), some statistics are quite scary.
Arguments involving money are quite tricky because they are hardly ever about the money. Instead, they are more about the values and needs that aren't being met. To increase the chance of your relationship being successful, the underlying principles need to be changed, and you must know about the financial expectation that comes with marriage.
Sharing debt and credit status
For a successful marriage, it's better to share your credit status and current debt. More often than not, people tend to marry a person without entirely being aware of the financial situation. However, you must ask as many questions as it takes to fully understand the financial position as well as the financial expectations the other person has.
Of course, you don't need to go through the spending of the other person line by line and see where each penny has been spent, but it's a good idea to pull credit reports and share them with each other to plan the future accordingly.
Even if being in debt is not a big problem for you, it's crucial that you know what you are getting into. Plus, when you combine the financial accounts and make big purchases together, you take on the financial reputation of the other person which is why it's better to discuss the financial expectations the both of you have.
Combination of finances
You must discuss the way you will be dealing with the combination of your finances. Once you combine your finances, you are more likely to financially trust your partner and work as a team to keep a check of your budgets, expenses, and accounts. However, the way of handling this for each couple might be different.
For instance, some couples join all of their finances right away while others maintain separate checking accounts to which they transfer a sum of money every month for their monthly expenses. Regardless of the method you choose, it's crucial that you make all the decisions and talk about expectations before such monetary combination.
Be aware of each other's financial goals
You and your partner might have a different outlook on money and finances. While one of you might be satisfied with living on a tighter budget, the other one might be thinking about having such a financial success which enables the family to travel every year. If you both sit down and talk about your financial expectations and come with a financial plan, both the dreams can be possible.
For this, you must first define what financial success means to both of you. While it might mean being debt free for you, monetary success for your partner could mean retiring early or purchasing a vacation home. Discuss the semantics of your financial expectations and come up with such a financial plan which is a compromise between the goals of both the people.
Think about the marriage's financial future
Think about how you plan on investing for the financial future of your marriage. There's a high chance that your partner expects you to keep the future in mind as well. If you don't work on saving some money, then this sends out a clear message; the future might be non-existent. But if you even save a small amount, then this sends a powerful message; there's hope for the future!
With a physical ledger or even a simple chart, you can easily keep a measure of how much you are financially saving for the future. Remember that your current financial status isn't as important as the one you are planning to create. Since expectations help save the future, you should have big (but realistic) ones for your relationship to ensure a successful and happy marriage.
Managing the finances
You need to work out who will be dealing with budgeting and everyday spending. It's more convenient when one person handles dealing with paying the bills, staying on top of checking account balance and managing the budget. However, deciding the roles early doesn't mean you shouldn't talk about your budget or any financial expectation down the line.
Communication is critical; thus, it's vital to talk about everyday budgeting and finance decisions whenever there's a need. Neither of you must feel out of the loop or overly burdened when it comes to your monetary situation.
Don't forget that money isn't everything, particularly when it comes to a relationship. However, you must know how to communicate and work on your financial matters together. As a result, you will be able to strengthen your relationship, once you're both on the same page of financial expectation.
Share this article on
Want to have a happier, healthier marriage?
If you feel disconnected or frustrated about the state of your marriage but want to avoid separation and/or divorce, the marriage.com course meant for married couples is an excellent resource to help you overcome the most challenging aspects of being married.
More On This Topic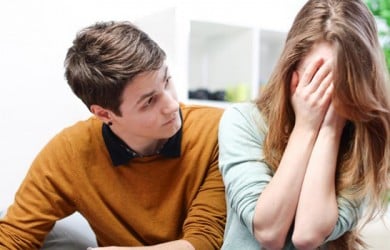 You May Also Like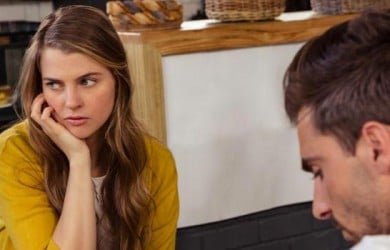 Popular Topics On Married Life