15 Things to Know if Your Wife Wants a Half-Open Marriage
There are all different types of lifestyles and preferences when it comes to relationships. What works for one couple may not work for another. One lifestyle becoming more common within marriages is the concept of a half-open marriage.
If your wife asks you to consider this, you may be confused or hurt. Perhaps you feel she's not happy with you, or maybe you worry that she will find someone else and leave.
When your wife wants half-open marriage to become a reality for you, there are probably dozens of thoughts swirling through your head. The 15 pointers below can help you to make sense of the situation and determine your next steps.
Why does my wife want a half-open marriage?
Before diving into why a wife may want a half-open marriage, it's helpful to understand the meaning of open marriage.
While each couple can define what an open marriage means, in general terms, this is an arrangement in which partners are free to have sexual relationships outside of the marriage.
In some open marriages, partners may even agree to date others outside of the marriage. Most critical is that couples in open marriages set their terms for what is and isn't allowed.
In a half-open marriage, only one partner has sex or dating relationships outside the marriage, while the other does not.
If your wife wants a half-open marriage, there may be several reasons for this:
1. She's interested in ethical non-monogamy
An open relationship marriage is a form of ethical non-monogamy in which having sex or other relationships outside the marriage is said to be ethical because both parties consent to the arrangement. Some people choose or prefer this lifestyle.
Related Reading

: 

What Is Ethical Non-Monogamy
2. She wants to spice up your sex life
Some people may agree to an open marriage because they believe that it adds excitement to their sex life. Your wife may feel that exploring other people can alleviate boredom and help to keep the spark alive in your relationship.
3. She wants to be married without constraints
Marriage offers many benefits, and most people want to partake in it. Being married gives you a better chance of financial security, a lifelong companion and a partner for raising children.
However, some people find sexual fidelity within marriage to be constraining. An open marriage allows for the possibility of sexual exploration while enjoying the benefits of marriage.
4. It's an alternative to having an affair
In some cases, people who are thinking of having an affair or are tempted to step outside of the marriage may request a half-open marriage to meet their desire for sexual exploration without hiding it from their partner.
Those who choose open marriage may see consensual extramarital sex as preferable to having a secret affair. The belief is that being open about your activities outside of the marriage does not erode trust in the way that having a secret affair would.
5. She's feeling disconnected
If there have been problems in the relationship, or the two of you aren't connecting the way you used to, your wife might be attempting to meet her needs for intimacy outside of the marriage. This isn't necessarily the case, but it is a possibility.
Related Reading: 

The 15 Signs of Relationship Disconnect and How to Fix This
5 things to do when an open marriage is not a possibility
If your husband or wife wants half-open marriage to be an option, you may not be able to comply with this request. Whether it's due to religious reasons, personal values, or your inability to cope with her having sexual contact with someone else, it's understandable that you may not be too excited about the idea of open marriage.
When your wife requests a half-open marriage but this option isn't for you, the following five strategies can be useful for addressing the issue:
1. Explore relationship problems
Sometimes, an open marriage becomes a way to mask problems occurring within the relationship. If your wife wants a half-open marriage, she may believe that this arrangement will solve the problems in the relationship.
Instead of using an open relationship as a crutch, get to the root of what is going on between the two of you. It may be time to tackle relationship issues that have been swept under the rug.
2. Make an effort to connect with her
Your wife may be requesting an open relationship because she feels a lack of connection with you. If a half-open marriage just isn't the answer in your mind, make more of an effort to connect with her.
Simple gestures, such as asking her how her day went, offering to help her with daily chores, or putting your phone aside to have a conversation with her can go a long way. Meeting her emotional needs in these ways can help the two of you to reconnect.
3. Engage in sexual exploration within your marriage
If your wife wants a one-sided open relationship in which she is free to have sex with others, she may be seeking more sexual exploration. Rather than agreeing to allow her to go outside of the marriage for this sexual exploration, make an effort to try something new within the marriage.
Take some time to explore your wife's sexual fantasies or talk with her about what it is that is missing for her. She does not need to go elsewhere when her sexual needs can be met within the marriage.
4. Consider professional intervention
If a couple agrees to a half-open marriage, this needs to be a decision that was made mutually, with neither party feeling pressured to engage in the arrangement. If you are not comfortable with an open marriage, but your wife insists, it may be time for marriage counseling.
In counseling sessions, you and your wife can explore relationship problems, learn how to communicate about your needs, and receive guidance from a neutral third party.
5. Leave the marriage
While this is a last resort for most people, the reality is that if your wife demands a half-open marriage, but you are morally, religiously, or otherwise opposed to the idea, you may have to consider ending the marriage.
It's one thing if she brings up the idea and you reject it, but if you are simply unable to have an open marriage and your wife insists, the two of you probably are not the best fit. You may need to end the marriage to find a partner with a lifestyle similar to yours.
Related Reading

: 

9 Reasons to Leave a Marriage and Start Life Afresh
15 things to know when your wife wants a half-open marriage
If you're looking for advice regarding your wife wanting an open marriage, it's important to consider the following 15 things:
1. Define the meaning of a half-open marriage
While a half-open marriage generally means that one partner is free to explore sex outside of the relationship, the definition can vary from couple to couple.
If you agree to this arrangement, you must define what is and is not allowed within your definition of a half-open marriage.
2. Communication is key
For a one-sided open relationship to work, you and your wife must be on the same page. This means you must engage in ongoing communication about the status of the relationship.
If there is something that is bothering you, for example, it's important to address it.
3. Determine whether this is something you can handle
If your wife enters into sexual relationships with other men, you will need to be able to come to terms with the fact that she's having sex with others. Before you agree to a half-open marriage, consider whether this is something you can truly handle.
If you're not prepared for a half-open marriage, issues like jealousy and insecurity can destroy the marriage.
4. Be upfront about second thoughts
Perhaps you agree to a half-open marriage, but when your wife starts sleeping with other men, you begin to have second thoughts.
Resist the urge to keep these feelings to yourself. If you're not comfortable, you have a right to speak up, even if you originally felt you'd be able to handle this sort of arrangement.
5. Schedule regular check-ins
Since communication is key in open marriages, it's helpful to schedule regular check-ins. This allows each of you the chance to discuss how the arrangement works and express any feelings you may have.
6. Establishing ground rules is essential
In order for you to be comfortable with a half-open marriage, there need to be clear ground rules. This means that if some behavior or activity is off-limits, you need to express this to your wife.
Perhaps you're okay with your wife having casual sexual flings, but you draw the line at any sort of emotional intimacy. It's critical to express this and to define where you draw the line.
7. You can reserve the right to press the brakes
Ultimately, your wife's commitment is to you, and not to sexual flings or the half-open marriage lifestyle. If you're uncomfortable with the arrangement, you have a right to ask your wife to put a stop to it, or at least modify it.
You should never feel guilty for standing up for your needs.
8. She must be honest with other people
For ethical non-monogamy to truly be ethical, your wife must be honest not only with you but also with people she has relations with outside the marriage. She may be tempted to play the role of a single woman, but this is misleading and unfair to the people she connects with.
This means that open communication doesn't just occur within the open marriage; it occurs with your wife's new partners. You shouldn't agree to any arrangement in which she is dishonest with others, as this can lead to hurt feelings and unrealistic expectations.
9. Play it safe
Whether she wants to address the issue or not, having extramarital sex increases the risk of sexually-transmitted infections and unplanned pregnancy.
If you're going to engage in a one-sided open relationship, your wife needs to commit to using protection and keeping herself safe.
Related Reading

: 

How Playing It Safe Can Create Emotional Distance in a Relationship
10. Going along will likely backfire
Some husbands may be tempted to give in to their wife's desire for an open marriage, even if they aren't comfortable with it. They may worry that she will be unhappy or leave if they don't comply.
While it's natural to want to make your wife happy, going along with something you don't agree with is never a good option. Over time, you're likely to build resentment toward her. If a half-open marriage isn't for you, you must speak up.
11. Stay connected to each other
Your relationship will change if your wife invites other partners into the mix. To keep the marriage strong, you need to be intentional about staying connected to each other.
If your wife is having relationships with others, you need to make time for the two of you to connect and strengthen your bond. Otherwise, a half-open marriage can be the beginning of the end.
It's important to schedule date nights and intimate time for just the two of you.
Watch this video if you want a deeper connection with your partner:
12. Ignore outside opinions
Regardless of what you decide, it would help if you did not allow outside opinions to influence the decisions you make in your marriage. Some people may frown upon a half-open marriage, and they might have plenty to say about what they think.
Remember that the decisions you make in your marriage belong to you and your wife, and outside opinions shouldn't play any role. As long as you're happy, the opinions of your friends, family, and neighbors don't matter.
You're probably better off keeping the arrangement to yourselves so outside opinions don't sway you.
13. Your feelings are just as important as your wife's
When your wife wants open marriage, you may feel that her needs and desires come first, but this isn't the case. The two of you are equal partners in marriage, and your feelings are valid, too.
During discussions about the status of your relationship, you have every right to be heard, and you shouldn't feel that you need to silence yourself for your wife's sake.
14. You need to be 100% committed
An open marriage requires work, and if you aren't 100% committed, it will probably end up failing and even lead to the downfall of your marriage.
If you aren't committed to the idea, it's important to have some serious conversations with your partner, so that you can handle things that are destined to succeed.
Related Reading

: 

15 Tips on How to Stay Committed in a Relationship
15. Underlying issues need to be addressed
Open marriage shouldn't be used as a distraction from real issues in the marriage. If your wife wants a half-open marriage, you need to also work on underlying issues within the relationship. If these issues are ignored, they will only grow worse.
Some commonly asked questions
The answers to the following questions provide additional information about half-open marriages.
Will an open marriage work?
For some people, open marriages work. For others, they lead to divorce or serious resentment. Whether an open marriage works depends on your relationship's overall quality and commitment to open communication.
What percentage of open marriages survive?
There isn't a lot of clear data on the success rate of open marriages. One study found that 68% of those in open marriages stayed together over five years, compared to 82% of those in monogamous marriages.
This study needs to be updated but it provides some of the only published research on this topic. News articles have claimed that up to 92% of open marriages fail, but it is difficult to find a professional or academic source backing this claim.
Is an open marriage a happier marriage?
Due to limited data, it's difficult to determine whether an open marriage is happier. Based on the study cited above, people in open marriages are slightly more likely to split when compared to monogamous couples.
An open marriage can be happy if both people are on the same page, but it can also lead to jealousy, insecurity, and resentment.
Final takeaway
When your wife requests a half-open marriage, it's important to have an open conversation about the reasons for her request and her expectations. It's also important to express and consider your feelings regarding the matter.
You might be tempted to give in and give her what she wants, but starting a one-sided open relationship isn't a decision that should be made in haste.
If it's something you're truly in agreement with, the arrangement may work beautifully, but if you're not on the same page, the arrangement can lead to jealousy and resentment.
If you have difficulty agreeing upon sexual boundaries within your relationship, it may be time to seek marriage counseling to help you work through your differences.
Share this article on
Want to have a happier, healthier marriage?
If you feel disconnected or frustrated about the state of your marriage but want to avoid separation and/or divorce, the marriage.com course meant for married couples is an excellent resource to help you overcome the most challenging aspects of being married.
More On This Topic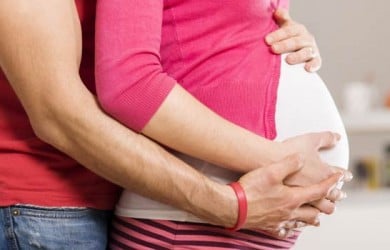 You May Also Like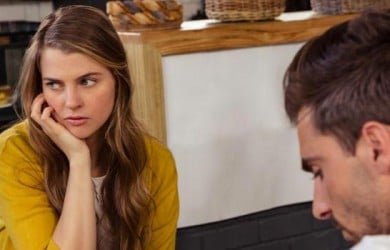 Popular Topics On Married Life