Should You Open a Joint Checking Account After Marriage
You've taken the big step of walking down the aisle and just returned from that fabulous honeymoon. After the post-wedding bliss of decorating your place with registry gifts (and finishing all those thank you notes!), you need to start thinking about one of the more practical sides of matrimony – your finances. Perhaps you want to save up to finally move beyond renting and into your first home, or think about starting a family, and getting them in order can help them get there. One critical question every couple should ask is whether to open a joint checking account or keep them separate.
Here are five suggestions below to consider when deciding whether it's the right move.
1. What are your goals as a couple?
A big part of being married is how you plan to handle your money as a team. Whether it's saving up to to buy a home, raising a family, or working less to pursue projects you're passionate about, taking the time to sit down and talk about the life you envision with each other is key to matching up your money with your shared values and long-term goals.
Although this doesn't work for everyone, having one person in the relationship be responsible for money matters such as ensuring bills are taken care of, retirement accounts are funded, and money goals are moving along, could help. Just make sure the role of the person designated to keep an eye on your accounts is clearly defined.
2. How transparent are you when it comes to talking about money?
If you find it difficult to talk about money with your spouse, you're not alone. Talking about finances is a touchy subject for many. Rome wasn't built in a day, so start small and gradually develop that trust. It's only after you build that trust that you can have candid and heartfelt talks about finances.
3. What are the ground rules?
If you do open a joint account, establishing ground rules will make sure you and your partner are on the same page when it comes to spending. Some rules could be checking in with the other person for special purchases that are over X amount, or that each person is responsible for paying off their own debt.
If one partner in your relationship is the breadwinner while the other partner is busy with schooling or tends to childcare, figure out whether the main earner has access to extra spending money, or whether disposable income be shared equally. Sussing out things beforehand will prevent conflict down the line.
If you and your spouse have unequal salaries, will the shared expenses be split in half? If not, how much is each partner responsible for? One possible arrangement is that each partner contributes a percentage to shared expenses that is equal to the percentage of the income they bring in. For instance, if you contribute 40 percent to the total income as a couple, you would be responsible for paying 40 percent of your shared expenses, while your partner contributes the remaining 60 percent.
What you can do to test the waters is by first opening a joint account while keeping your separate accounts at the same time. The joint account can be used as a pool to pay for living expenses such as housing, utilities, and food, or it can be used to fund a shared goal, such as a dream vacation or to put a down payment on a home.
5. Do you have similar banking styles?
While having a shared bank account streamline your finances and make it easier to keep track, make sure it is a good fit for both your banking styles. For instance, one of you might prefer the services of a web-based financial institution, while the other needs access to a physical branch, so combining your finances may not make sense since your money comes from such different places.
If mobile banking is more of your thing and your partner is a "stop in and talk to someone" sort of person, then spend time looking at your different options to see what jives well for your banking styles. Another difference could be that one partner likes to use cash while the other prefers paying digitally. If you have questions, talk to your local credit union branch to learn more about the options, services, and tools they have to offer. This can clarify things and help with making the best decision for you and your spouse.
Share this article on
Want to have a happier, healthier marriage?
If you feel disconnected or frustrated about the state of your marriage but want to avoid separation and/or divorce, the marriage.com course meant for married couples is an excellent resource to help you overcome the most challenging aspects of being married.
More On This Topic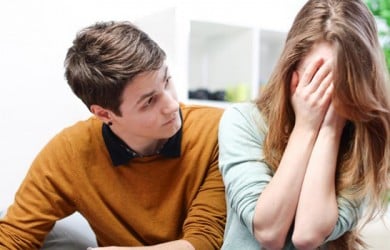 You May Also Like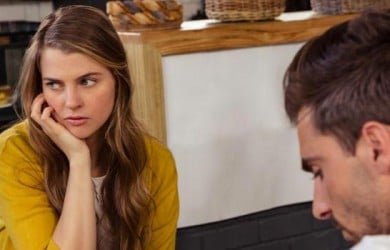 Popular Topics On Married Life