The Pros and Cons of Marriage
Couples in long term relationships eventually get around to discussing marriage.
They discuss the when, where, and how of marriage. It doesn't matter if the discussion is purely theoretical or planning an actual wedding.
Most of the conversation revolves around their ideal marriage and wedding ceremony. The more a couple talks about it, the more serious and detailed it gets.
It can be considered a relationship milestone.
Depending on the situation, conversations eventually lead to the pros and cons of marriage. In today's world, where cohabitation is no longer frowned upon, a lot of couples move in together without getting married first. In fact, 66% of married couples cohabitated before walking down the aisle.
According to the US Census, more people living together are cohabitating than married for young adults aged 18-24.
It's 9% and 7% respectively. In comparison, 40 years ago, almost 40% of couples at that age are married and living together, and only 0.1% are cohabitating.
There are even cohabitation contracts these days. If that is indeed the case, what are the benefits of marriage?
Also watch:
Pros and cons of getting married
If cohabitation is socially accepted and cohabitation contracts exist, it begs the question, why get married in the first place?
To answer that question, let's approach it in a systematic manner. Here are the advantages of getting married.
Conform to tradition
A lot of couples, especially young lovers, may not care much about tradition, but that doesn't mean their parents and other family members don't.
Getting married is essential for couples who value the opinion of others, especially their older family members.
Normality for children
Traditional family units are taught in schools. Families should have a father, mother, and children. In a lived-in scenario, it is also the same, but family names can get confusing for children.
There are cases of bullying from "normal" kids when a particular child comes from a different family dynamics.
Conjugal property
This is a legal term that makes it easier for couples to share ownership of family assets. It is especially useful when getting a mortgage for a house.
In the US, there are slight differences per state in the details when it comes to what defines as conjugal properties, but the whole concept is the same.
Learn more about it here.
Marital social security benefits
Once an individual gets married, their spouse automatically becomes a beneficiary of their social security payments.
There are even social security benefits for spouses that are separate from the paying member. It is also possible for some US states to award a pension to ex-spouses if the couple was married for over ten years.
There are also spousal IRA, marital deductions, and other specific benefits. Consult an accountant to learn more about the financial benefits of marriage.
Public declaration of commitment
Some couples may not care so much about it, but being able to say someone is their husband/wife, wear a ring, and show the world (or at least in social media) that they are no longer single and living a blissful marriage is a life goal.
Taking that step into marital life and eventually, parenthood is something most normal people consider an achievement.
Is marriage worth it? A lot of couples believe this benefit alone makes it all worthwhile. Those are some of the benefits of getting married that applies to most couples.
Thinking about marriage pros and cons, here is a list of disadvantages to marriage to keep things in perspective.
Messy divorce proceedings
Because of conjugal property, couple assets are considered co-owned by both partners.
In the event of a divorce, a legal dispute can arise on who controls these assets. The risk can be mitigated by prenuptial contracts and other legal arrangements. Regardless, it is a costly exercise dividing assets and needs lawyers to sort everything out.
Marriage penalty
If both partners have an income, married couples should jointly file their tax returns, which could result in a higher tax bracket.
Talk to your accountant in ways on how to circumvent dual-income tax penalties that could arise from marriages.
Terror in-laws
This doesn't always happen. Still, it happens often enough that there are even comedy movies made on the topic. It doesn't always have to be the mother of the bride.
Any member of their partner's family can end up a thorn in their side. It can be a deadbeat sibling, a condescending branch family, an uber strict grandparent, or a delinquent cousin.
Expensive wedding
Wedding ceremonies do not have to be costly, but a lot of people consider it a once in a lifetime experience (hopefully), and as respect to each other and their families, they tend to spend lavishly for memories and posterity.
Compromise individuality
It's not a joke when they say marriages are about two people becoming one. It may sound romantic at the start, but in reality, it is about changing your lifestyle to fit your partner and Vise Versa.
Even if there are no diet or religious issues between the couple, a lot of individuality and privacy are surrendered in marriage.
Most partners are more than willing to do it, but some people are not too keen on being accountable to someone else all the time.
These are some of the pros and cons of marriage. If you look at it from outside the box, it seems like there's a valid argument to support both points of view.
However, to two people who are in love, all such rationalization is trivial.
They won't even care what are the benefits of marriage or cohabitation. All they care about is how to be together forever.
Marriage is just a logical next step for serious couples in love. The pros and cons of marriage are of little value to them. To a loving couple, it is just a celebration of their love.
All that matters is forming a new family and future together. After all, modern-day proposals are based on just love; everything else is just secondary.
Share this article on
Want to have a happier, healthier marriage?
If you feel disconnected or frustrated about the state of your marriage but want to avoid separation and/or divorce, the marriage.com course meant for married couples is an excellent resource to help you overcome the most challenging aspects of being married.
Learn More On This Topic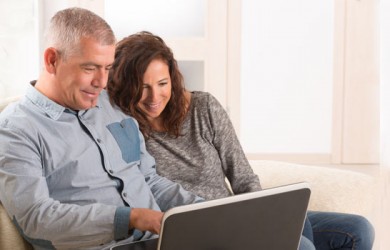 You May Also Like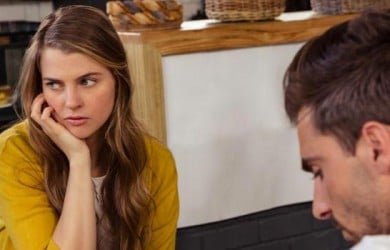 Popular Topics On Married Life