What Is Sexual Coercion? Know Its Signs and How to Deal
How does it feel to do things against your will? Most times, we feel manipulated and forced when we do things imposed on us. This is basically the answer to the question, "What is sexual coercion?"
This is how it feels when you have coercion sex because you were pressured to. It is normal for partners to indulge in romantic activities in a healthy relationship, which might lead to sex because there is a mutual agreement.
This is the aspect of your life where you have the full autonomy to do what you want with your partner because they approve. However, there are some instances where people are compelled to have sex beyond their will, even to those not in relationships.
In this piece, we will be discussing extensively the question, "What is Sexual Coercion?" We will also consider sexual coercion examples, commonly used tactics, and other important details.
What does sexual coercion mean?
For those looking for sexual coercion meaning, it is defined as an unwanted sexual activity that happens when an individual is threatened, compelled, or tricked using non-physical means. The idea behind sexual coercion is to make the victim think that they owe the perpetrator sex.
Usually, sexual coercion in marriage can happen over a long time when another person presses someone to have sex against their will. There is also sexual coercion in a marriage where one partner repeatedly forces the other person to have sex when they are not in the mood, using tactics like guilt-tripping, etc.
Someone who indulges in this act has sexually coercive behavior. This implies they are always cooking up strategies to have their way with anyone they want. Sexually coercive behavior is equivalent to sexual manipulation where the desire for sex makes the perpetrator think of scheming ways to enjoy sex.
Sandar Byers' book titled Sexual Coercion in Dating Relationships talks about the latest research in sexual coercion. It also examines several crucial issues without ample research attention.
What does sexual coercion look like?
Sexual coercion refers to any unwanted sexual advances, actions or behaviors that pressure, manipulate, or force someone to engage in sexual activity. It can take many different forms, from verbal pressure to physical force.
It all boils down to being pressured against your will after repeatedly saying no to sex. It can also involve taking advantage of someone's vulnerable position or using a position of power to coerce someone into sexual activity.
Here are some common scenarios that can take the form of concerning sexual coercion
1. Threats
Someone who displays sexual coercion can be very vocal about what they would do if you don't agree to sex. For instance, they can mention an alternative if you don't agree with their sex demands.
Usually, these alternatives might be someone close to you, and you are quite sure that they would agree. Hence, to prevent them from carrying out their act, you might decide to sleep with them.
If you are in a relationship, your partner might threaten to leave if you decide not to have sex.
Some of them would mention how they prefer to cheat because you deny them sex. Also, you could get sack threats from supervising officers in the workplace if you refuse to accept their sex demands.
2. Peer pressure
You might be pressured to have sex with someone you are familiar with. If you disagree, they will get the impression that something is off with you.
For instance, if you go on several dates with a friend, they might pressurize you to have sex with them because you are getting more acquainted.
Also, they will tell you that it is not a big deal since almost everyone does it. They will go further to assure you that it will be fun. When this pressure is mounted, remember that the choice is yours to make, and no one should force you to.
Related Reading:

  How to Say No to Sex: 17 Ways to Feel Comfortable and Confident
3. Emotional blackmail/manipulation
Have you ever had your emotions manipulated by your partner so that you can have sex with them, or have you seen this happen to people you know?
Emotional blackmail or manipulation is one of the highlights of sexual coercion, and you can spot this when they deliberately vocalize their emotions to try to convince you.
For instance, if you come back tired from work and your partner wants to have sex, they can talk about how stressful their day was. This gives you the impression that they are willing to have sex despite their tired state, and it shouldn't be an excuse for you.
4. Constant bugging
Sexual coercion can happen with people you have never dated before. They can show up at any time requesting sex and trying different ways to prove themselves. If you have not had sex because of some genuine reasons, they can keep pressurizing you instead of showing you support.
Also, they will make statements that subtly communicate their desire to have sex with you even if you don't want to.
5. Guilt-tripping
One of the coercion sexual assault languages is guilt-tripping. Talking of sexual coercion vs sexual assault, your feelings for your partner or someone else can make you susceptible to feeling guilty.
You will not want to offend them because of their role in your life, and if they know, they can take advantage of it.
For instance, if you don't want to have sex at a particular time, your partner might guilt trip you by mentioning how challenging it is to stay without sex. They will also reveal how difficult it is to stay faithful to you without sex in the picture.
Also, they might accuse you of cheating because you don't want to have sex with them. So, they will tell you to prove to them that you are not cheating.
6. Making belittling statements
One of the common tactics of sexual coercion in relationships is saying belittling words to one another. Your partner might give some comments attempting to bring down your self-esteem or make it look like they are doing you a favor.
For example, your partner might tell you that you are fortunate because they want to sleep with you. If you are not in a relationship, the person might tell you that it's the reason why you are single because you are probably not good in bed.
What makes coercion different from consent?
Is sexual coercion a form of sexual assault? Well, yes, because it does not include consent. Sexual assault coercion can be quite similar in forms. It is expedient to mention that coercion and consent do not mean the same thing.
Sexual coercion involves using manipulative behaviors to convince someone about a possible sexual activity.
For instance, if the victim turns down sex, the perpetrator will keep pressurizing till they give in. During this period, the perpetrator will use every available method to make the victim bow to their will.
Most times, the victim of sexual coercion wants to stand their ground, but they remember that physical manipulation can occur, which can lead to rape. So, to avoid this, some of them feel obligated to have sex.
If substances like alcohol or drugs are involved, and the victim agrees to have sex, it is coercion because the substances have temporarily impaired their ability to make decisions. If threats and other persuasive means are introduced in a relationship before sexual activities can occur, it is also coercion.
Consent means willingly agreeing to have sex with someone. When consent is given, it means that you are accepting a sexual offer in your sane mind without being pressured or manipulated. For sex to be consensual and not regarded as assault or rape, both parties must agree to it, every time.
To learn more about Consent, check Jennifer Lang's book titled Consent: The New Rules of Sex education. This book is a sex education guide answering common questions that young adults have concerning relationships, dating and consent.
Watch Dr. Felicia Kimbrough explain coercion, consent and sexual violence in this video:

How serious is sexual coercion?
Sexual coercion effects can be severe and long lasting. It is a serious issue that can have devastating effects on the victim's physical and mental health, as well as their relationships and overall well-being.
It can lead to feelings of shame, guilt, and trauma, and can have long-lasting effects on the victim's self-esteem and ability to trust others.
Is sexual coercion a crime?
Sexual coercion can also lead to sexual assault, which is a criminal offense. It is important to recognize the signs of sexual coercion and take steps to prevent it, including promoting healthy and consensual sexual relationships and supporting victims of sexual coercion.
What are some common examples of sexual coercion?
When someone is forced to have sex using non-physical means, it is sexual coercion. We have already talked about various concerning forms of sexual coercion. Now let's talk about some sexual coercion examples to take note of.
Next time you think or ask 'which of the following is an example of sexual coercion?', take this list into account.
Making sex the subject of discussion every time.

Giving you the impression that declining their offer of sex is late.

Assuring you that having sex will not affect your relationship.

Telling you that it's not compulsory to tell your partner that you had sex with someone else.

Threatening to spread rumors about you so that you will agree.

Making promises if you agree to have sex with them.

Sending various threats concerning your work, school, or family.

Threatening to tell everyone you know of your

sexual orientation

.
What are the common tactics used in sexual coercion?
To avoid falling victim to manipulation and all forms of sexual coercion, it is important to know the common tactics that perpetrators use to pressurize a potential victim into such acts.
Knowing these tactics will prevent them from having their way, and it would also be useful to people who ask, "what is sexual coercion?"
Threats

Emotional blackmail

Guilt-tripping

Pretense of keeping malice

Bullying

Extortion

Dares

Strange invitations

What are the appropriate ways to respond before sexual coercion?
You always need to remember not to feel guilty or at fault if you are ever sexually coerced. If you are compelled to do something against your wishes, it is best to seek help. Try confronting your partner over these issues and if that doesn't work, go for relationship counseling.
One of the steps to combating sexual coercion is to be vocal about it. Here are some effective ways to respond while or before you are sexually coerced by someone.
If you truly love me, you will wait till I am ready to have sex.

I am not physically attracted to you, and I don't think I ever will be.

I will report you if you keep bugging me with sexual advances.

I am in a serious relationship, and my partner is aware of your actions.

I don't owe you anything for me to have sex with you.
Also, here are some non-verbal ways to respond to or protect yourself from sexual coercion.
Block them on all social media platforms

Delete their numbers from your phone

Avoid going to places where you will most likely find or encounter them.
What to do after being sexually coerced?
If someone has been sexually coerced, it is important for them to prioritize their safety and well-being. They should seek medical attention if needed and consider reporting the incident to the authorities.
It is also important to reach out to a trusted friend or family member for support, and consider seeking counseling or therapy to address the emotional trauma. Additionally, there are resources available such as hotlines and support groups that can provide further assistance and guidance for those who have experienced sexual coercion.
Healing after sexual coercion in a relationship: 5 Steps
For someone who has faced sexual coercion, it is important to address their feelings and provide appropriate support. If you have been sexually coerced, here are some things to do.
1. Revisit your value systems
Not everyone bows to the demands that come with sexual coercion. Some people agree to the perpetrator's terms while others stand their ground and reject vehemently. When you are sexually coerced, it is important to remember your value systems, particularly regarding sex.
If you are fine with it after agreeing to their demands, you can accept. But if you know you would be heaping more guilt on yourself, it is best to walk away and avoid them.
If it is in a relationship, clearly spell out your request to your partner. If they refuse to respect your wishes, you can leave the relationship or seek help from people who they might listen to.
2. Report to the appropriate quarters
What is sexual coercion?
It is not just a part of relationships, or marriage. Sexual coercion can take place in school, work, home, and other places. If you are a student and a victim of sexual coercion, it is important to report to the school authorities.
When doing this, it is advised to present all forms of evidence needed to prosecute the individual.
Many schools around the world have sexual harassment policies protecting students. So, to get proper justice, it is important to have every piece of evidence to help yourself.
Similarly, if you experience sexual coercion in the workplace, be sure your organization has sexual harassment policies in place. You have to be certain that the company protects the interests of the sexually harassed before going to report.
If the perpetrator is the boss, you can leave the company or get them reported to bodies like the justice department in your country.
3. See a mental health counselor
One important thing to note about what is sexual coercion is that it is more emotional and psychological, than physical. Therefore, it is important to see a mental health counselor if you have experienced the same. One of the primary essence of the counselor is to help you uncover the root cause of why you gave in.
It might be because of fear, pressure, etc. When the counselor uncovers this, they help you address it so that it doesn't happen again.
In addition, the counselor helps you develop profound coping strategies to fight against various sexual coercion forms if they occur again.
This article by T.S. Sathyanarayana Rao et al, reveals an in-depth study into sexual coercion and the role of mental health practitioners in helping those who suffered from it.
4. Engage in self-care practices
It is important for individuals to prioritize their physical and emotional well-being in the aftermath of sexual coercion. This may involve practicing mindfulness or meditation, engaging in physical exercise, or finding creative outlets for self-expression.
Facing sexual coercion in a relationship can be an incredibly traumatic experience. Engaging in activities that bring a sense of joy and fulfillment can help to counteract the negative impact of the trauma.
5. Educate yourself and others
This can be a one productive and extremely way of healing after a sexual coercion episode. You can find a support group with like-minded people and share your story with them. Listen to them and extend support to each other.
Take this opportunity to educate yourself on this issue through reliable sources and spread this knowledge ahead with people you come in contact with. Encourage people to be more vocal and active when it comes to sexual offences in and around their circle.
There's still hope at the end!
it is crucial to note that for sex to be enjoyed by both parties, they must give their consent without any inclusion of force. People have different reasons for not wanting to have sex at a particular time, and their wishes should be respected.
Having read this article, it is correct to say that you have a robust answer to the question "What is sexual coercion?" Also, it is hoped that you know the difference between consent vs coercion and how to respond and seek help if you are sexually coerced.
To wrap up, it is imperative to mention that when it comes to having sex, you have the final say if you would indulge or not.
Share this article on
Want to have a happier, healthier marriage?
If you feel disconnected or frustrated about the state of your marriage but want to avoid separation and/or divorce, the marriage.com course meant for married couples is an excellent resource to help you overcome the most challenging aspects of being married.
Learn More On This Topic
You May Also Like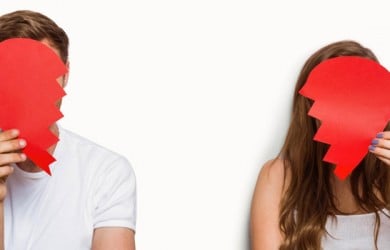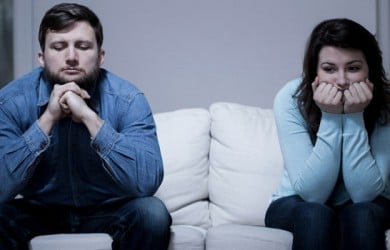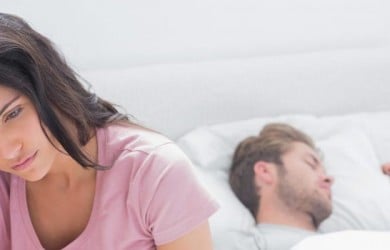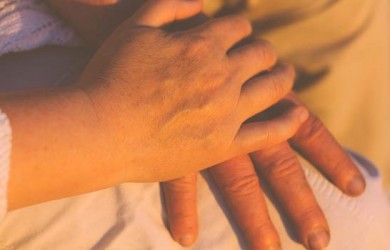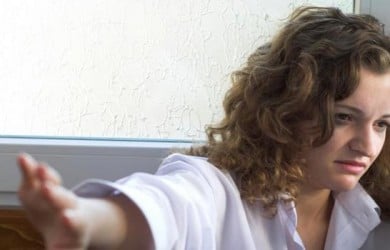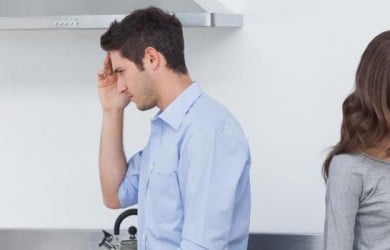 Popular Topics On Marriage Help