Peter Pan Syndrome: Signs, Causes and Dealing With It
"Peter Pan Syndrome" was borrowed from James Matthew Barrie's fictional text 'Peter Pan,' who refused to grow up. Despite landing in troublesome situations due to his carefree nature, Peter remains averse to joining in the responsibilities and chaotic lifestyle of growing older, The character kept himself disconnected, disregarding commitment or responsibility, only anticipating his next adventures.
Dan Kiley coined the term relating to Peter Pan personality in his book "Peter Pan Syndrome: Men Who Have Never Grown Up." The phenomenon touts as something prevalent in men who are less than emotionally immature and behave like a child in that they struggle to handle adult responsibilities.
The suggested cause is being overly nurtured or overly protected by either a partner or perhaps parents as a child.
What is Peter Pan Syndrome?
Peter Pan Syndrome is a phenomenon in which people of any gender but primarily adult men face challenges handling adult responsibilities instead of being detached, lacking maturity and an ability to commit, overall behaving with the mindset of a child. Currently, the phenomenon is not recognized in the psychological community because of a lack of relevant research. It is not listed on the International Classification of Disease as a mental disorder nor recognized by the World Health Organization as a mental health disorder.
Related Reading:

 What Mental Health Issues Are a Deal Breaker in Marriage?
Common characteristics of Peter Pan Syndrome
There is minimal relevant research on the syndrome disallowing official recognition of symptoms associated with the phenomenon, but of the few studies completed thus far, conclusions can assume individuals exhibit:
An immaturity that disallows them from accepting blame for missteps instead pointing fingers

The need for assistance with decision making

Unreliability

Excuse themselves from challenging situations

cannot handle personal care needs without reminders like brushing teeth, showering, etc.; can't handle household duties or life skills without assistance, prefers a partner to nurture

Anticipation is not long-term but more on the short-term joys; doesn't think into the future regarding plans or goals for life, partnerships, or a career. These are individuals who "only live once."

Commitment phobia relating to partners and career. The individual will change mates often due to an inability to express emotion adequately and has no motivation with their work, frequently taking time off and getting fired for their regular "vacation" schedule or lack of productivity.

Impulse spends with resultant financial turmoil.
Can't cope with pressure and stress; chooses to run from problems instead of dealing with issues.

Personal development is of no interest.
Related Reading: 

How to Make Your Long Distance Relationship Last
Causes of Peter Pan Syndrome
Characteristics Peter Pan Syndrome basically center around the men who never have to grow up or adults with a child's mind.
In Peter Pan relationships, there is minimal emotion displayed since the individual with the "disorder" can't express their feelings like an adult would.
A Peter Pan Syndrome marriage would be a rarity in that commitment, and long-term plans are not something people with the phenomenon are fond of. However, they do enjoy being nurtured and cared for by a mate. What causes it, and is Peter Pan Syndrome real?
It is not adequately studied to deem the "disorder" a genuine condition at this point, so to officially determine what causes it can only be speculative and based on these minimal studies to date. Let's read.
Parental guidance/family atmosphere
When you're young, the only contact with the world is within the household. The dynamics surrounding a child are crucial to their emotional development, especially the parental relationship.
A child who lacks responsibility growing up and is severely dependent on even the most basic needs will become entirely vulnerable.
The suggestion thus far with studies is that the "protective and permissive" parents are most likely the styles encouraging the syndrome since, in each scenario, the child is led to cling to the parents.
A permissive parent is not one to place excessive demands on a child. This style is more about becoming "friends," with the kid's emotional needs being among the priorities.
Related Reading: 

12 Signs of Controlling Parenting and Why It Is Harmful
The overprotective parent will shield their child from a world that they find brutal with the potential for harming their kid. Their priority is to have the child enjoy being a kid instead of learning what they need to prepare for adulthood, like chores, financial responsibility, basic repair skills, and partnership ideology.
Studies show that the children of toxicity overprotective parents ultimately grow immature with no life skills and an incapacity to handle challenging situations effectively.
In many cultures, women are defined as the person who nurtures, handles the household, and the family responsibilities, including caring for, bathing, and feeding the kids.
Peter Pan Syndrome has the partner clinging to their mate as the nurturer, someone they can attach to meet their needs.
There are traumatic experiences that leave individuals emotionally distraught to the point they can't progress forward. When that trauma occurs as a child, the individual will internalize and choose to live their adult life in a carefree manner, disregarding any responsibility or commitment to be an adult.
Related Reading: 

20 Signs & Symptoms of Emotional & Psychological Trauma in Relationship
To learn more about how childhood trauma impacts people, watch this video:
Other mental health disorders could be associated with Peter Pan Syndrome. These are personality disorders like narcissistic personality and borderline personality.
While these individuals might display features and characteristics of Peter Pan Syndrome narcissism, they don't entirely meet the disorder's criteria.
5 telling signs of Peter Pan Syndrome
Peter Pan Syndrome symptoms include an immaturity or childlike nature in an adult person. These individuals take life in a carefree, stress-free, non-serious manner with no responsibilities. There are no tasks that need fulfilling, and life can be lived in any way these people choose.
There is a specific charm in character with ease to fall for the Peter Pan complex by "igniting" an instinct to nurture that makes a mate want to care for them until they begin to expect you to do everything. That ultimately becomes frustrating.
The syndrome can affect anyone but most prevalently seems to stick with adult men; thus, the secondary term assigned to the phenomenon is "man-child." A few signs of Peter Pan Syndrome include:
1. Living at home with his parents
While some of these people might have a job, they are financially inept, making the idea of living independently virtually impossible. That's not only because they can't afford it but understanding how to create a budget or pay bills is out of their reality.
When you see a person who doesn't want to leave their parents' home, emotionally and financially reliant on them, it's a sign that they have Peter Pan Syndrome. They behave like adults with a child's mind and thus continue to stay at their parent's place.
Related Reading: 

How to Identify If Your Husband Is a Man-Child
2. No sign of a commitment
The individual struggling with the "disorder" has no concern about goals or what will happen down the road. The focus for someone dealing with Peter Pan Syndrome is the here and now and how much they can enjoy it.
The idea of "settling down" means responsibility, which they don't want to deal with. Plus, having a long-term partner can result in dependency, but the "man-child" prefers to be dependent.
Related Reading: 

How Can a Lack of Commitment in Marriage Lead to a Divorce?
3. Don't want to make decisions
Adults should make decisions easily, but these people prefer to leave their decisions to others. That doesn't mean they want a second opinion to validate their own.
They merely want someone close to them, like a parent or partner, to be their only decision-maker, and they will follow their lead.
4. Avoiding responsibility and the need to do tasks
Suppose a mate can get the "man-child" down the aisle in a wedding ceremony. In that case, the partner will find it difficult from that point forward to get the individual to perform any household chores or have any financial responsibilities.
You might get pretty testy when it comes to monetary issues since the Peter Pan Syndrome causes people to spend impulsively. That can lead to some relatively severe financial hardship if you're not careful.
Aside from that, you will also find that there will be many jobs that come and go as the mate gets fired for taking more time off than working, and there is low productivity on workdays.
5. Clothing style is that of a young person
When a person with Peter Pan Syndrome dresses, the style is that of a teenager or younger person regardless of age.
Clothing can be worn by anyone regardless of the style and despite what is deemed appropriate. Still, when in specific circumstances, if you want to be taken seriously, there is a particular dress code.
Regardless of the situation, this individual won't listen to reason, dressing as preferred to the detriment of a partner when in social situations like those associated with work events.
Do men outgrow Peter Pan Syndrome?
Peter Pan Syndrome hasn't been recognized as a condition. The individuals who go through the "phenomenon" are already grown. Fortunately, you can help them by not helping them so much.
When you avoid enabling them, the person will need to rely only on themself, so they will either sink or swim basically.
There won't always be someone there to handle all of the responsibilities a Peter Pan Syndrome sufferer has, and even if there are, parents, close friends, even mates might grow tired of the person putting all the weight on them.
The only way to stop it is to break the habit, discontinue providing the care and take away any tools that help them be less accountable and prevent them from being productive in society.
With someone who is on social media consistently, remove the devices and add in some responsibility. Eventually, the confidence achieved will prove to the person with "syndrome" they can face challenges and responsibilities with benefits at the end of the day.
Related Reading: 

Why Is Accepting Responsibilities in a Relationship Important?
How to cope with Peter Pan Syndrome
As with any "condition," therapy is an ideal step for finding the underlying cause of fear and making attempts to modify the thought process so the individual can develop a healthier behavior pattern.
In doing so, the person will become more keenly aware of their grown-up self with a better ability to deal with the responsibilities that come with that and specific circumstances and difficulties.
Ultimately, the ideal scenario would be to prevent the likelihood of the "syndrome" with kids growing up with a nice blend of responsibility and love.
There should be set rules and an understanding that they will have specific requirements. Not only does that help to develop a sense of self-confidence, but it aids the person with learning how to deal with challenges.
Final thoughts
Peter Pan Syndrome is not something that has to be permanent. It can be overcome with the right amount of persistence from those closest to the person, plus acceptance of individual counseling to learn the root of the problem.
The condition is merely a cover for the real issue that needs resolving. It's a method to cope with what's really bothering you. The experts can reach that "beyond" and guide the person into their reality.
Share this article on
Want to have a happier, healthier marriage?
If you feel disconnected or frustrated about the state of your marriage but want to avoid separation and/or divorce, the marriage.com course meant for married couples is an excellent resource to help you overcome the most challenging aspects of being married.
More On This Topic
You May Also Like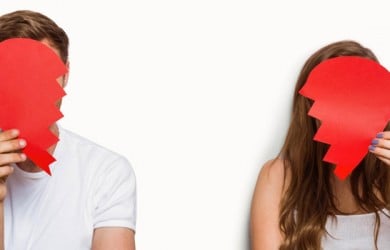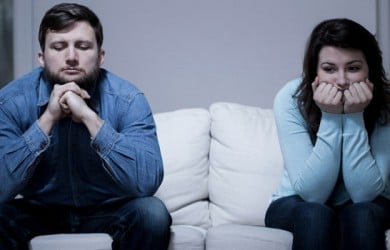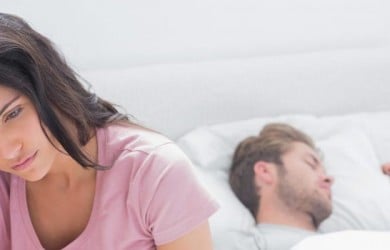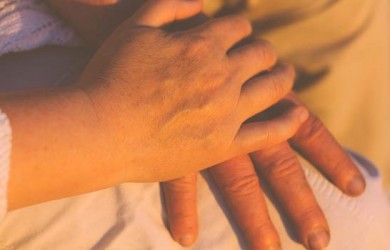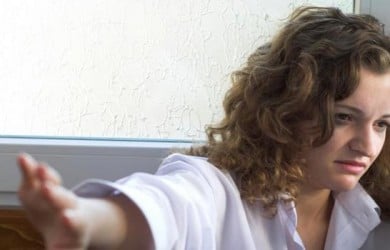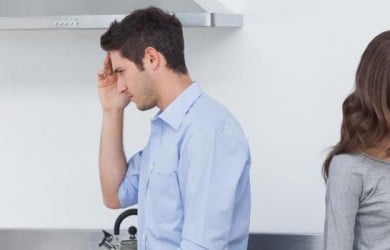 Popular Topics On Marriage Help