7 Signs of Verbally Abusive Parents and How to Cope With Them
Verbal abuse is a painful and damaging form of mistreatment that can leave lasting scars, especially when it comes from those who are supposed to love and care for you – your parents.
According to the Centers for Disease Control and Prevention, one in seven children has experienced child abuse or neglect in the United States.
In this article, we'll explore what verbally abusive parents are, identify signs to watch out for, examine the effects of verbal abuse on children, and provide strategies for establishing boundaries and healing from the trauma.
If you or someone you know is dealing with verbally abusive parents, it's crucial to understand that you're not alone and there are ways to cope and heal.
What is a verbally abusive parent?
Let's start by answering the question, "What is parental verbal abuse?" A verbally abusive parent is someone who engages in harmful and hurtful communication patterns toward their children, negatively impacting their emotional well-being and self-esteem.
Verbal abuse can involve using derogatory words, tone of voice, and language to degrade, belittle, criticize, insult, manipulate, or control the child. This attitude can have long-lasting and profound effects on a child's mental and emotional development.
Parental verbal abuse can be once in a while, constant, frequent, and severe. However, verbal abuse by parents can be more prevalent and glaring if there is alcohol or substance use involved. While occasional disagreements and conflicts are normal in families, consistent and deliberate verbal abuse is not.
7 signs of verbally abusive parents
When it comes to verbal abuse by parents, the signs are not far-fetched and glaring. Understanding the signs of verbally abusive parents is the first step in addressing this deeply distressing issue.
Verbal abuse within the family can have far-reaching consequences, and recognizing these signs is crucial for both the victims and those who wish to offer support. Below are some verbally abusing parents examples and verbally abusive parents' signs to help you understand the concept better:
1. Name-calling
A verbally abusive parent might use derogatory language and insults to demean the child. This can include mocking, threatening, or belittling the child's appearance, intelligence, or abilities. These hurtful words can be emotionally devastating and erode a child's self-esteem.
The parents can also do this in front of others or in public, making it more harmful for the child.
2. Constant criticism
Children who are emotionally abused by parents can experience criticism occasionally. Of course, there might be instances where you have to correct your children when they are wrong. However, where you should draw the line is when it becomes too often, especially if it's not done gently.
Constant criticisms focus on your child's perceived flaws or mistakes rather than offering constructive feedback or support.
3. Gaslighting
Gaslighting is a manipulative tactic used by verbally abusive parents to make their children doubt their own perceptions, feelings, and memories. For example, they might say, "You're too sensitive; I was just joking." They may deny or trivialize their abusive behavior, making the child question their sanity.
4. Yelling
Yelling is another common tactic of verbal abuse from parents. It may involve raising their voice in anger or frustration to intimidate and control the child. This attitude may get the child to obey their commands for a while but can also damage their confidence.
5. Blame and guilt
A verbally abusive parent might shift blame onto the child for their own emotions or actions, making the child feel responsible for the parent's behavior. This might happen in a case of unrequited love from a partner, unwanted pregnancy, or when caregivers or parents are fighting.
6. Sarcasm and mockery
Sarcasm is a subtle way of diminishing a child, primarily when used in a hurtful or demeaning way. It can erode their self-esteem and emotional well-being. Additionally, making fun of the child's interests or feelings can be emotionally damaging, leaving lasting scars on their self-confidence and sense of worth.
7. Invalidation
Children may be incapable of managing many emotions, but they have the right to be heard and understood. However, minimizing or dismissing your children's feelings and experiences can make them feel unimportant. Soon, they might learn to suppress their emotions and keep things to themselves.
Effects of verbal abuse from parents on children
The effects of verbal abuse from parents on children can be profound and long-lasting. Constant criticism and insults can erode a child's self-esteem, leaving them with a persistent sense of inadequacy. This emotional turmoil may lead to anxiety and depression as children internalize the negative messages they receive.
Behavioral problems, such as aggression, withdrawal, or rebellion, may manifest as a result of this abuse. Furthermore, children who grow up with verbally abusive parents may face challenges forming healthy relationships as they struggle with trust and communication.
Research highlight = Examining childhood and adolescent violence's impact on adult intimate partner violence (IPV), a research tracked 457 individuals. It revealed that dating violence victimization and peer approval during adolescence predicted both IPV victimization and perpetration in adulthood. Official child maltreatment predicted IPV perpetration. Early intervention and peer-focused prevention are crucial.
The emotional scars from verbal abuse can persist into adulthood, affecting children's mental health, self-image, and overall quality of life.
How do you establish boundaries with verbally abusive parents? 5 ways
Dealing with verbally abusive parents requires a delicate balance of self-preservation and maintaining family connections. If you have observed some verbally abusive parents signs in your parents or parents have emotionally abused you, it's critical to find a solution.
One way to free yourself from the shackles of a verbally abusive parent is to establish boundaries. Below are some essential strategies that can help you establish clear boundaries with verbally abusive parents:
1. Self-awareness
The first step to establishing boundaries regarding verbal abuse is to recognize the impact of your parents' behavior on your life. This is much easier when you are older and assertive because it can help you acknowledge your rights and gain the confidence needed for self-preservation.
2. Clarify boundaries
To clarify the boundaries, you must decide what behaviors you will and won't tolerate. For example, you can establish that name-calling, yelling, or threatening will no longer be accepted. Also, highlight the consequences you'll enforce if they cross these boundaries.
Implementing this proactive approach can help create a clear understanding of the expectations and reinforce your commitment to maintaining a healthier, more respectful relationship with your parents.
3. Communicate assertively
Communication holds a critical position in resolving issues. To adopt this strategy well, express your feelings calmly and directly, using "I" statements. For example, "I feel hurt when you use hurtful words." Remember not to yell or let your emotions get in the way while doing this.
4. Be consistent
Sometimes, verbally abused parents are also emotionally abused parents. Therefore, in establishing your boundaries, you must remember that there will be some rejection and adverse reactions. Despite these responses, stick to your limits and consistently send a clear message about your expectations.
Remaining steadfast in upholding your boundaries is vital for encouraging a healthier relationship with your parents and ensuring your well-being.
5. Limit contact
If necessary, reduce contact or take breaks from the relationship to protect yourself and your mental health. This can give you enough time to figure out things and develop better solutions.
While limiting contact may be challenging, it can be a crucial step toward self-preservation, allowing you the space needed to reflect, heal, and consider alternative ways to engage with your parents more constructively.
4 ways to heal from verbally abusive parents
Healing from the wounds inflicted by verbally abusive parents is a journey that requires time and effort. Below are some strategies that may help you learn how to deal with verbal abuse from a parent and begin the healing process.
1. Acknowledge the impact of the abuse
Recognizing the hurtful effects of the words from your parents and understanding that it wasn't your fault is an important starting point. This acknowledgment can pave the way for understanding that healing is necessary and deserved.
As you embrace this truth, you'll begin to prioritize self-care and seek support, ultimately moving forward on a journey toward emotional recovery and resilience.
2. Seeking support
Connecting with a therapist or counselor can provide a safe space to unpack the emotional wounds, develop coping strategies, and build a healthier self-image. Sharing your experiences and emotions with a trained professional can help promote validation and help in reframing negative self-perceptions.
3. Rebuilding your self-esteem
Restoring your self-worth is central to the healing process. Through positive affirmations, self-care, and nurturing your talents and passions, you can gradually replace the negative beliefs ingrained by the abuse with more positive ones.
Also, developing a solid support network of friends, mentors, and loved ones who provide encouragement and understanding is equally important.
4. Forgiving yourself
Self-forgiveness is an essential component of healing. Recognizing that the abuse was not deserved and that it doesn't define one's worth can help in letting go of guilt and self-blame.
While this doesn't excuse the abusive behavior, it can help release you as the survivor from carrying unnecessary emotional burdens.
Commonly asked questions
Now, let's address some common questions concerning verbal abuse, its impact, and the psychological aspects associated with it. Understanding these questions can shed light on the complexities of verbal abuse and the importance of addressing its consequences.
Is yelling at a child abusive?
Occasionally, raising one's voice in frustration or anger can happen in parenting, but it's essential to differentiate between occasional outbursts and chronic yelling.
Yelling at a child can be considered verbal abuse if it causes emotional harm, erodes self-esteem, and creates an environment of fear. Effective communication and positive discipline are healthier alternatives.
What are the consequences of verbal abuse from parents?
The consequences of parental verbal abuse on children may include low self-esteem, emotional distress, anxiety, depression, impaired communication skills, difficulties forming relationships, and perpetuating the cycle of abuse in future interactions.
Watch this video to understand how childhood emotional abuse can affect you in adulthood:
What happens to your brain when you are verbally abused?
When verbally abused, the brain can experience heightened stress responses. The amygdala, responsible for processing emotions, may react, leading to anxiety, fear, and potential long-term emotional and psychological effects.
Key takeaway
Dealing with a verbally abusive parent can be challenging and frustrating regardless of age. You may feel in a bondage or not understood and heard. As an adult, it can follow you through life and show in your future relationships with others.
Nonetheless, there are ways to deal with parental verbal abuse, including acknowledging the abuse's damage and seeking necessary support from professional therapists and counselors. They can provide guidance, coping strategies, and a safe space to heal from the emotional wounds caused by verbal abuse.
Share this article on
Want to have a happier, healthier marriage?
If you feel disconnected or frustrated about the state of your marriage but want to avoid separation and/or divorce, the marriage.com course meant for married couples is an excellent resource to help you overcome the most challenging aspects of being married.
You May Also Like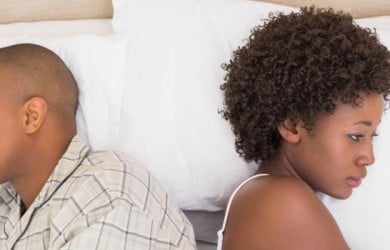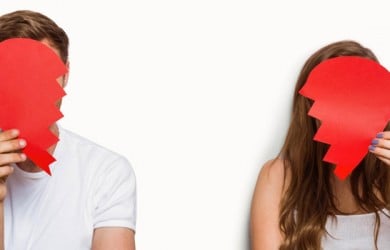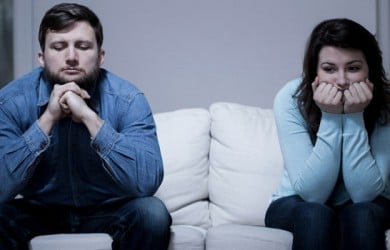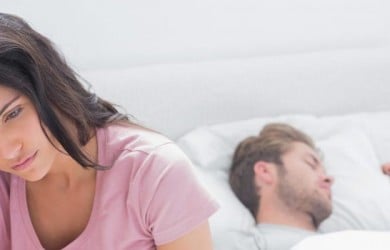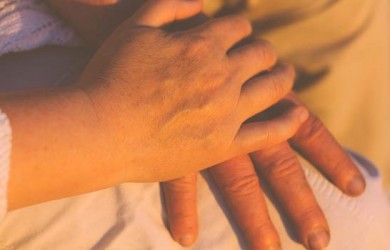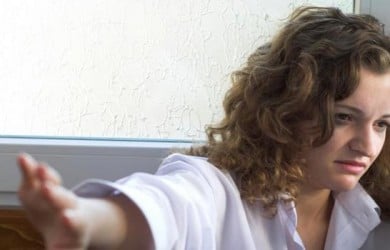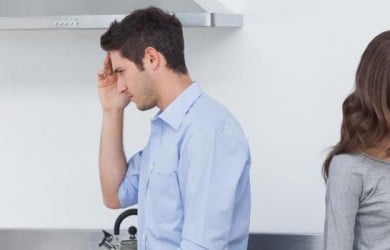 Popular Topics On Marriage Help