10 Best Divorce Advice For Women
As a woman, divorce might be a difficult and emotional process; however, it is sometimes much better to end the marriage contract that is putting a strain on your mental health.
Instead of exerting your energy and dedicating your time to a dying journey, resorting to a legal termination might be better.
Hence, it is important for you to know the tips for divorce that can help you complete the divorce process. In this article, we will give women the ten best divorce advice.
With the divorce advice for women that will be mentioned here, you will be able to handle your separation process smartly.
10 best divorce advice for women
Going for a divorce as a woman can be highly stressful and nerve-racking; however, with the tips in this section, it will be much easier to go through the process. Here are the simple pieces of divorce advice for women that can significantly help you.
1. Make your well-being a priority
First, when going through a divorce, you need to put a significant priority on your general well-being. You need to eat well, exercise daily, meditate, and get the right amount of sleep.
The process of divorce is quite strenuous. You must at least be in the right state of mind and body functionality to navigate the process.
2. Try hiring a therapist
Another important piece of divorce advice for women is to hire a good therapist. The significance of therapy during the divorce process cannot be underestimated, as it offers myriad benefits.
With therapy, it can become easier for you to interpret your emotions properly, relieve stress and gain experience about life after divorce.
In short, try hiring therapists as they can properly offer a form of divorce help for women.
Related Reading: 

10 Reasons Why Seeing a Therapist Can Improve Your Life
3. Get a well-paying job
In addition, it might help if you have a well-paying while considering a divorce.
According to Pew Center, an independent research organization, men in the United States contribute more income in most households. Despite increasing women's engagement in the financial world, men still tend to be the highest financial providers in marriages.
As a woman opting for divorce, you may have to get or maintain a well-paying job. This can be highly important for your sustainability after divorce.
4. Learn to adopt independence
Learning to adopt independence is another essential divorce advice for women. You should be ready to embrace your new lifestyle as a divorcée. The time after the divorce is a perfect point in your life to do the things you deeply relish.
You should be ready to take advantage of your newly-created independence for exploration and self-discovery.
Related Reading: 

15 Ways of Being Independent in a Relationship
5. Do some research
You must research before you file for divorce. You need to understand how the process works in your country and other essential details about legal marriage termination, such as the proper way to get divorce advice.
You can easily do this via your mobile device; surf the internet to acquire profound and necessary information about the process.
6. Join divorce support groups
You can meet people going through the same marital issues as you by joining divorce support groups. Divorce support groups can allow you to speak safely about your problems and find people you can truly confide in.
This may even provide an opportunity to gain specialized insights into other marital issues and access great women's divorce advice.
7. Choose a skilled attorney
It is also crucial for you to hire a well-experienced and astute attorney to help with your divorce case in court. It will be easier to gain better insight into court resolutions if you have an experienced divorce attorney on your side.
Choosing a professional attorney is a piece of essential divorce advice for women. Furthermore, choosing a skilled attorney will give you a better chance to access top-notch legal divorce advice.
8. Follow the court's orders
You must ensure you comply with all the court judge's orders. You should never allow your emotions to get a hold of you to the extent that you violate whatever the court passes judgment on.
9. Be compassionate towards your kids
You need to show compassion to your children by doing what is best for them, even if it doesn't satisfy you. You should understand that your children's future matters the most, and they must be protected from the adverse effects of a painful separation.
Watch this video to learn whether having unhappily married parents is better for children than having parents that are happily divorced:
10. Be civil
Another huge piece of divorce advice for women is to remain civil. This means that even after the divorce judgment has been passed, you need to avoid being malicious with your ex-partner.
You can maintain a wide distance but try not to keep hatred in your mind. This is good for your mental health and can help you move on quickly.
How should a woman prepare for divorce?
Divorce for women necessitates certain preparations. First, you need to start saving money for legal services, as you will need to make some payments during the divorce process.
Furthermore, as a woman seeking divorce advice, ensure that you have a separate bank account and stop using any joint one you may have created with your partner.
As a woman about to go into the divorce process, you also should consider rewriting your will. Although it will cost you extra expenses, you have to do it to prevent your spouse from being part of the inheritors of your properties.
How to survive a divorce as a woman?
It is normal for you to feel somehow dejected after divorce, but remember, you can survive the situation and emerge stronger from it. There are different divorce guides for women that you should know about.
One of the things you have to do is accept the fact that your ex-partner is not meant for you. Accept your mistakes and let all the feelings of discord towards them go.
It is a piece of essential divorce advice for women to give acceptability to the situation. You might also need to take a break from work as you will need some time to heal. Try joining support groups and try to think positively.
All these are divorce tips for women that will help you to survive the process.
Some commonly asked questions
Here are the answers to some pressing questions that can assist women who are considering divorce:
What not to do during separation?
During the period of separation, there are some things that you should never do. First, do not leave your home unless you feel your mental or physical health might be at risk. Also, try not to, for any reason, bring your children into conflict.
Do not discuss with them issues regarding the divorce with your partner. Additionally, you should also avoid getting violent with your spouse. You should give a wide berth to making threats too.
Lastly, during the period of separation, you shouldn't resort to posting all that is happening in your family on social media platforms. Information you post on the platforms can be used against you in court.
Is it better to stay separated or divorced?
Separation and divorce are ways to end a marriage contract, but they have slight differences. While legal separation can be temporary or permanent, depending on the couple's circumstances, divorce is always permanent.
Choosing whether to stay separated or divorced depends on your personal decision. Suppose you don't see any financial benefit from a legal separation and do not see any possibility of a reunion between you and your partner. In that case, a divorce will be a better choice.
In a nutshell
Divorce is a good way to end a marriage contract you aren't interested in. However, you need to know how to prepare for divorce as a woman and learn about the necessary steps you need to take during the divorce process.
You can contact relationship experts or take the Save My Marriage Course if you need further assistance.
Share this article on
Want to have a happier, healthier marriage?
If you feel disconnected or frustrated about the state of your marriage but want to avoid separation and/or divorce, the marriage.com course meant for married couples is an excellent resource to help you overcome the most challenging aspects of being married.
You May Also Like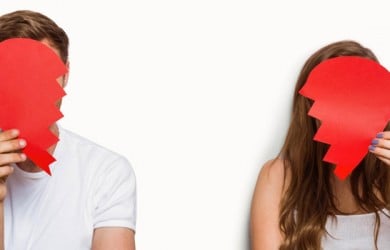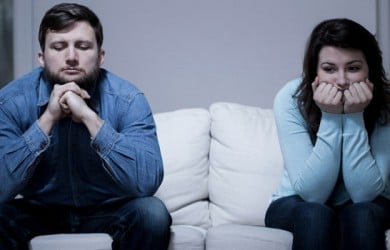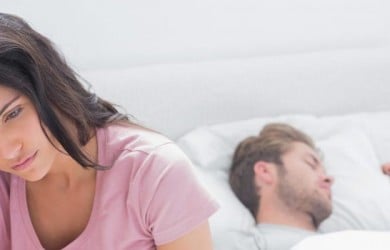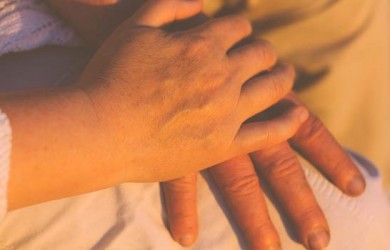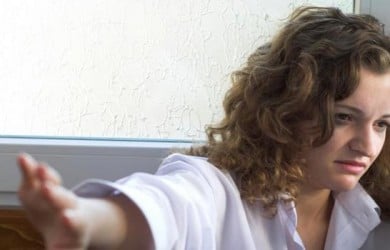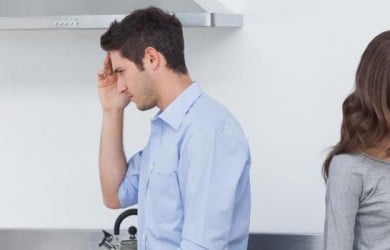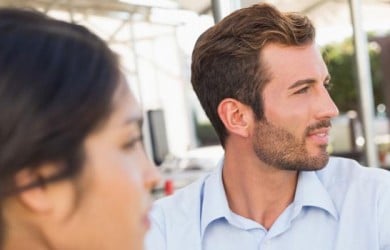 Popular Topics On Marriage Help