9 Detailed Steps to Understand the Process of Divorce
Divorce is a complex and emotionally charged process that marks the legal end of a marital union. While the reasons for seeking a divorce vary, the steps involved are often similar, requiring careful consideration and preparation.
This guide to the process of divorce aims to provide a concise overview of the step-by-step procedures involved in legally dissolving a marriage. From the initial contemplation to the final decree, understanding each phase can help individuals navigate this challenging journey with clarity and confidence.
Read on to learn about the intricate process of divorce and the path toward a new beginning.
What is involved in the divorce process?
Or what is the process of a divorce?
Divorce is a multifaceted process that goes beyond the mere legal dissolution of a marriage. Research indicates that the impact of divorce on children, for instance, is largely influenced by the pre/post-divorce family environment rather than the legal divorce itself.
Key factors that play a significant role include interparental conflict and the overall family dynamics during and after the divorce.
The Divorce Process and Child Adaptation Trajectory Typology (DPCATT)Model suggests that the level of interparental conflict before and after the divorce significantly shapes child adaptation trajectories. Mechanisms through which this conflict affects children include their cognitive and emotional processes, co-parenting dynamics, and parent-child relations.
Factors such as child gender, age, coping mechanisms, and grandparental support can further influence these trajectories
What's the difference between marital property and separate property?
Division of properties is a complex legal process that involves the dissolution of marital ties and the division of assets, including distinguishing between marital and separate properties. Understanding its nuances is crucial for those involved.
Marital property, often referred to as community property in some jurisdictions, encompasses assets and debts acquired by either spouse during the marriage.
Separate property, on the other hand, pertains to assets and debts that one spouse owned prior to the marriage or acquired during the marriage as a gift or inheritance.
In the event of a divorce, marital property is typically divided between the spouses, either equally or based on various factors, depending on the jurisdiction. Separate property remains with the original owner and is not subject to division.
Conversion and commingling
Separate property can be converted into marital property if it's commingled with marital assets or if both spouses contribute towards its value.
For instance, if one spouse's separate funds are used to purchase an asset during the marriage, it may become a mix of separate and marital property, depending on the laws of the jurisdiction.
What's the difference between community property and common law property?
In the United States, there are two primary systems governing marital property: community property and common law property. The community property system, adopted from Spanish law and used by nine states, characterizes marital property as either separate property of one spouse or community property.
Assets and debts acquired during the marriage typically fall under community property, while separate property includes assets owned before marriage or acquired during marriage through gifts or inheritance.
In contrast, the common law property system, rooted in English law, treats spouses as separate entities concerning obligations incurred by only one of them during the marriage. Under this system, only the property owned by one spouse can be used to satisfy their personal debts, protecting the other spouse's assets.
The study primarily focuses on the distinctions between the marital property systems of Pennsylvania and Texas.
It shows two primary marital property systems in the U.S.: community property and common law. The community property system views both spouses as equal contributors to the marriage, with each owning an undivided half of the income earned during the marriage.
In contrast, the common law system treats each spouse's earnings as separate, not shared with the other spouse.
Divorce process step by step
Divorce varies from country to country and even from state to state within countries like the U.S. However, here's a step-by-step breakdown in 9 steps:
1. Consideration and research
Before diving into the legal process of divorce, it's essential for individuals to determine if divorce is indeed the right decision for them. Many couples consider options like marriage counseling or legal separation before making the final decision.
Additionally, researching the specific divorce laws in one's jurisdiction is crucial. This research provides insights into requirements, waiting periods, and other essential details.
2. Hire an attorney
While some individuals choose to navigate the divorce process without legal representation, especially in uncontested divorces, having an attorney can be beneficial. A knowledgeable attorney can guide individuals through the complexities of the divorce process, ensuring that their rights and interests are protected.
3. Filing the petition
The divorce process formally begins when one spouse (the petitioner) files a divorce petition or complaint with the appropriate court. This document outlines the reasons for seeking a divorce and the desired terms. Once filed, the other spouse (the respondent) must be served with the divorce papers.
4. Response by the other spouse
After being served with the divorce papers, the respondent has a specified period to respond. They can either agree with the terms presented by the petitioner or file a counter-response disputing those terms.
5. Discovery process
This phase involves both parties gathering evidence to support their claims, especially if there are disputes over assets, child custody, alimony, or other issues. Both parties can request documents, ask questions, and take depositions to build their cases.
6. Negotiation and settlement
Before heading to trial, both parties, often with the assistance of their attorneys, will attempt to negotiate and reach a settlement. This can involve discussions about property division, child custody, spousal support, and other pertinent issues. Mediation might be used during this phase to help both parties come to an agreement.
7. Trial
If the parties cannot reach an agreement, the divorce will proceed to trial. During the trial, both sides present their evidence and arguments, and a judge (or sometimes a jury) will make the final decisions on all contested issues.
8. Finalizing the divorce
Once the trial concludes or an agreement is reached, the court will issue a divorce decree or judgment. This document formalizes the end of the marriage and outlines the terms of the divorce, including asset division, child custody arrangements, and any support obligations.
9. Post-divorce considerations
Even after the divorce is finalized, there may be ongoing considerations. These can include adhering to child custody arrangements, making or receiving support payments, and addressing any changes in circumstances that might require modifications to the original divorce decree.
Do you need an attorney to help you through the steps of divorce?
While it's possible to navigate the steps to file for divorce on your own, having an attorney can be beneficial. The divorce steps can be intricate, and understanding how to divorce properly is crucial to ensuring your rights and interests are protected.
An attorney can provide expertise, ensuring that you don't overlook any essential details during the steps to getting divorced. They can also offer advice tailored to your specific situation, making the process smoother.
Moreover, if disputes arise, having legal representation can be invaluable in negotiations or court proceedings.
While there are many guides to divorce available, each situation is unique, and a one-size-fits-all approach might not address all concerns. In summary, while it's not mandatory to have an attorney for a divorce, their guidance can be instrumental in navigating the complexities of the process.
Commonly asked questions
Here's a quick guide to some frequently asked questions related to steps and procedures involved in divorce.
How long does a divorce take?
The duration of a divorce is not set in stone. It can range from a few months to several years, depending on factors like the complexity of assets, disputes, and the jurisdiction's legal requirements. Being well-informed about the process of divorce in your specific region can help set more accurate expectations.
Do you have to be separated before you get divorced?
The requirement for separation before a divorce is jurisdiction-dependent. Some places necessitate a separation period, ensuring that couples have ample time to reconsider the decision. It's crucial to understand what are the steps to a divorce in your area to ensure compliance.
How is property divided in divorce?
The division of assets during the process of divorce can be a contentious issue. Typically, jurisdictions follow either community property or equitable distribution principles.
Community property means assets are split 50/50, while equitable distribution divides assets based on fairness, which doesn't always mean equality.
Get more information on how assets are divided during the process of divorce in this video:
Can I get a divorce without going to court?
Yes, many couples opt for alternative dispute resolutions like mediation or collaborative divorce. If both parties can agree on all terms, they can finalize the process of divorce without a court appearance. This method is often quicker and less adversarial.
How is child custody determined?
Child custody is one of the most sensitive aspects of the process of divorce. Courts prioritize the best interests of the child. Factors considered include parental fitness, stability, the child's age and preferences, and the ability of each parent to provide a nurturing environment.
Knowing the legalities
The process of divorce is a multi-faceted journey that requires a clear understanding of legal stipulations, emotional preparedness, and, often, a great deal of patience.
For anyone considering or going through a divorce, it's essential to research how to process divorce specifics in your jurisdiction and familiarize yourself with what are the steps to getting a divorce. This knowledge can provide clarity and guidance during a tumultuous time.
Share this article on
Want to have a happier, healthier marriage?
If you feel disconnected or frustrated about the state of your marriage but want to avoid separation and/or divorce, the marriage.com course meant for married couples is an excellent resource to help you overcome the most challenging aspects of being married.
You May Also Like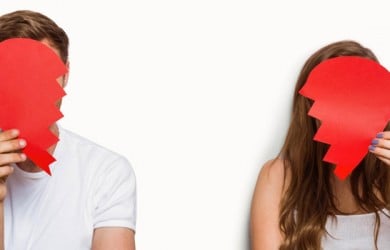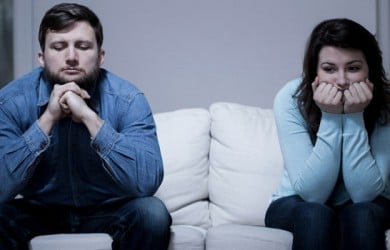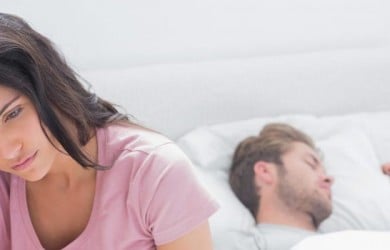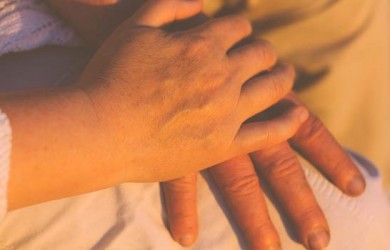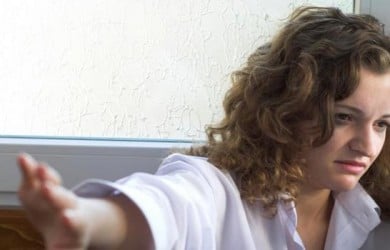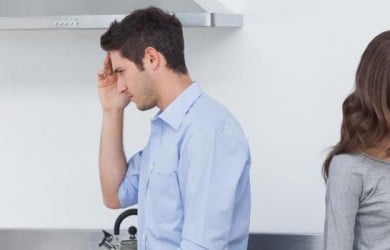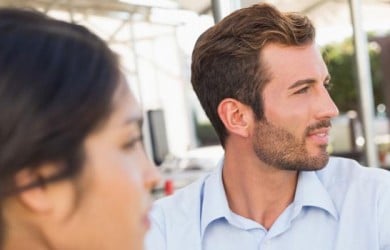 Popular Topics On Marriage Help