How to Get a Divorce With No Money
Separation from a partner ultimately culminating in divorce proceedings creates substantial stress for each person, often made worse for those who cannot afford the expense.
When it becomes apparent that reconciliation is not an option, it's essential to begin researching to educate on assistance options to determine how to get a divorce with no money in cases where couples are of a lower income.
That will include contacting the local county clerk to provide possible resources like attorneys who offer discounts or even pro bono divorces.
It's unfortunate when divorce is the only answer, but the pain is exacerbated when finances drag out the process. Putting in extra time and effort to prepare is critical to keep the cost from becoming exorbitant.
Related Reading: 

How Much Does a Divorce Cost?
Is it possible to get a divorce when you have no money?
No one wants to endure an end to a marriage, but to do so at a point when you can't afford divorce only adds to the distress. Insufficient finances shouldn't prevent couples from divorcing, but it begs for many the question, "how can I get a divorce for free?"
In some cases, being uninformed can hold individuals back from following through with their plans. Ideally, these proceedings should be relatively easy if there's a mutual desire to end the relationship. Unfortunately, divorces are generally complicated, equating to expense.
There will be legal fees in any situation where a judge is involved, and if you have many assets, much property, or several children, the cost can be even higher. But all hope is not lost. There are situations where you can get free legal help for divorce.
There might not always be the potential for a free divorce, but you can check with the local court for possibilities to get through the proceedings at lower or no cost using a free divorce lawyer.
The resource can also give you ideas on how to file for divorce for free. The research is time-intensive, and the effort can be exhaustive, but it's worth it if you're successful in your plight.
Related Reading: 

What Is the Cheapest Way to Get a Divorce
What to do if you want a divorce but cannot afford it?
No one sets up a savings account when they get married for the likelihood that they'll ultimately be getting a divorce. That means if it comes down to the relationship ending, it will probably be a matter of divorce, no money to move out.
Separation and divorce are emotionally draining. Anyone finding themselves in a low financial situation on top of this might not consider that there might be varied options available to help, nor prepare for the effort it takes or know where to seek advice.
In many situations, family law attorneys will offer free consultations which answer the conundrum "I need advice, and I have no money." You might be surprised at the willingness of the professional to be a free attorney for divorce.
Some will offer their services pro bono, not all, again another moment to be prepared. The proceedings don't have to destroy your finances, though.
While consulting, gain as much knowledge as you can on what the process will entail and determine a budget allowing the approximate amount you'll be responsible, including the lawyer's initial deposit and the subsequent payments, court costs, and then miscellaneous fees perhaps counseling, etc.
One thing to keep in mind If you have any idea that your marriage is in trouble and there's a possibility for separation and subsequent divorce, it's wise to start preparing financially.
Cut back on unnecessary expenses

Open savings; if you have one increase to contributions

Avoid large purchases or committing to long-term financial obligations
That doesn't indicate to stop researching ways to pay for a lawyer with no money. It merely means to prepare so that you have protection.
Related Reading: 

Things You Need to Know When Getting a Divorce
10 Ways to get a divorce with no money
When you have minimal funds to go through the process of a divorce, it can make what is already painful even more tough to cope with. Fortunately, there are ways to maneuver how to get a divorce with no money or little funds.
You will need to put in the energy to prepare and search for the varied options, but no one said divorce would be simple.
Some steps to consider to make the financial hardship easier include:
1. Stay civil with your soon-to-be-ex
Things don't need to be nasty between the two of you. If you remain civil, it can make the process more seamless and help keep the costs lower. Where the participants are cooperative and friendly, Proceedings keep the process from becoming contested and accruing more legal fees.
When each person remains agreeable, an attorney is not necessary to maneuver through the contested issues. An uncontested divorce is much less expensive with minimal fees and less attorney involvement.
2. Be careful when enlisting the help of the attorney
When attempting to learn how to get a divorce for no money, many people seek out family law attorneys who offer their services pro bono. It might be challenging to find one, but by checking with the bar association or the courthouse, you can get much information on the possibility in your local area.
On the other hand, a lawyer can undoubtedly be exceptionally costly. Still, a reduction in fees is possible if you only take advantage of the services for specific aspects of the proceedings.
Again, when parties in a divorce don't contest the terms, an attorney has minimal duties. If the two of you can attempt to agree with filing, it will only benefit you in cost.
You can also ask for a reduction in the cost or a discount considering your financial situation. It might be challenging to find one that will agree to do that, but someone might be willing to institute an installment plan instead of a lump sum at one time.
That allows breathing room as you adjust to life single.
3. Non-profits or legal aid
A local legal aid office is an ideal source for information on divorce proceedings and the required paperwork that accompanies the process. Plus, the bar association for your state can offer information regarding lawyers who might offer lower-cost services or perhaps pro bono assistance.
You can also search for local private non-profits in your specific area that might offer volunteer lawyer services. Here they perform consultations and can work on the paperwork for you. You won't find these in all cities or states.
But local law schools often maintain reduced expense legal clinics. With these, the students obtain experience by providing advice, and in some situations, they can take cases.
4. Employ a mediator
Employing the services of a mediator is another budget-friendly method for working on how to get a divorce with no money. These services work by helping the two of you come to terms with your disagreements if these are not significant.
The mediator is a representative with training to assist in working through challenges amicably with a decision you're both willing to accept. The process does cost, but it can save you on extensive attorney fees with the divorce proceedings.
Related Reading: 

Does Your Divorce Need Mediation or Litigation
5. Complete the paperwork on your own
If you're both agreeable on all the terms, the cheapest option as a whole would be to
process the paperwork yourselves.
There is only a need to pay the court's filing fees and possibly notary costs. The county clerk can provide the necessary forms for which you can typically find on their website.
If you are wondering how to go through the process yourself, watch this video.

6. The option of a "simplified" divorce
For those who possess no assets, don't qualify for alimony, and have no children, some jurisdictions allow filers to apply for a "simplified divorce," in which forms are obtained from the county clerk for filling out.
The parties then either go before the judge to have the divorce granted or perhaps you can file the documents and have them presented without showing up depending on the court system.
7. Fee waiver from family court
Family court systems offer fee waiver options to waive the filing fees if a client is genuinely indigent. You would need to contact your specific county's clerk office or a Legal Aid in your area to obtain information about the waiver system for your particular state.
These are typically set up according to income level, which you need to prove for the court. Any misrepresentation is considered perjury by the court.
8. Approach your spouse about paying the expenses
Communicate with your spouse if you're attempting to figure out how to get a divorce with no money. In cases where spouses are on friendly terms, and one is aware that the other person is financially limited, there might be a consideration for the ex to take on the responsibility of the fees.
If not willingly, many jurisdictions will let the budget-restricted individual request of the court to have the other person pay lawyer costs during the proceedings and after.
The advantage of having an attorney is the professional will advise you of this option if you aren't aware and will also assure the expenses are covered.
Related Reading: 

How to Communicate Respectfully with your Spouse
9. Credit as an option
If you have to work with an attorney due to specific disagreements creating a contested proceeding, legal fees can be paid with credit cards. Lawyers will take checks, cash, and credit. You can also take out a loan or borrow the money if you choose from family members, friends, coworkers, or even fundraise.
The only thing you need to consider is that borrowed money used to pay for the proceedings is referred to as "marital debt," meaning it ultimately needs to be divided between the two parties.
10. Hire a paralegal (document preparer)
For individuals who feel overwhelmed in handling the documents on their own or can't get the time to file the paperwork with the court, you can hire a paralegal, also referenced as a "legal document preparer." Doing this is also an incredible way to save money.
A paralegal is trained to complete these documents plus handle the filings, plus do so for a much lower fee from a licensed attorney. Typically it's the paralegal in an attorney's office who handles these documents and filings generally with a complete understanding of how to handle the process.
Related Reading: 

How To Separate From Your Husband When You Have No Money
Final thoughts
"Can I get a divorce for free" is something many people ponder when it comes time for the inevitable end to a difficult marriage. Still, finances often make the possibility of leaving a challenge.
Fortunately, spouses have resources and options to help smooth the processes. These can bring the proceedings down to minimal or no cost and make them a bit more seamless.
It might feel like a divorce with a lack of funds is an impossible situation, but with adequate effort and sufficient time, you can figure out how to get a divorce with no money – virtually no money.
Share this article on
Want to have a happier, healthier marriage?
If you feel disconnected or frustrated about the state of your marriage but want to avoid separation and/or divorce, the marriage.com course meant for married couples is an excellent resource to help you overcome the most challenging aspects of being married.
More On This Topic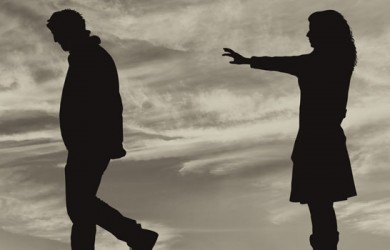 Recent Articles
You May Also Like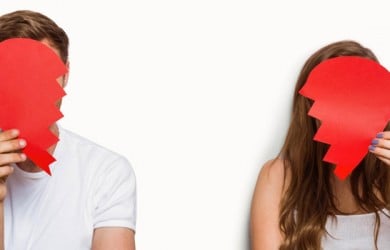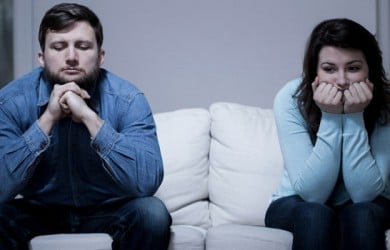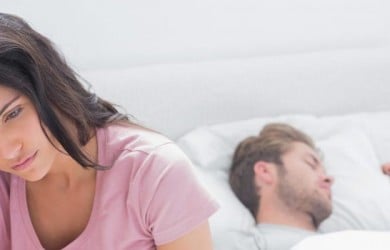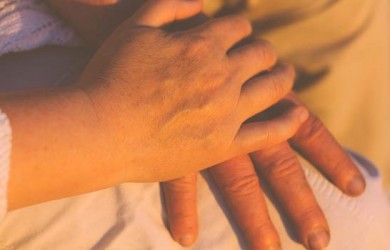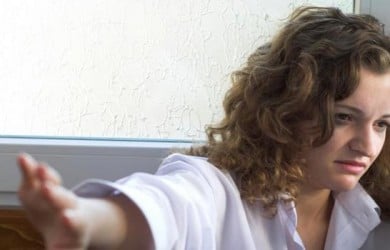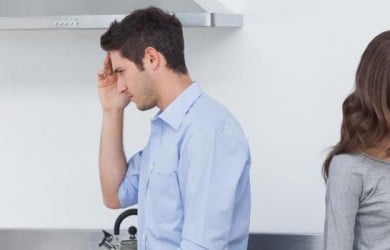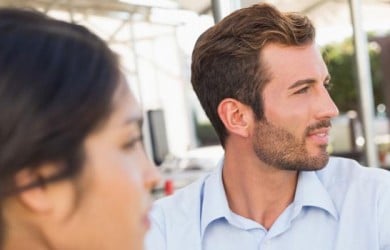 Popular Topics On Marriage Help