What Is a Divorce Decree and When Do You Receive It?
Not many people get into marriages hoping to wake up one day and decide that they want out. When people get married, it is because they have found the one they love, and they would want to settle with the person.
However, life can take unexpected turns. What happens if your marriage hits the rock and you find yourself on the verge of getting a divorce decree? How do you navigate those treacherous waters and get your final decree of divorce?
As much as divorce isn't something that many people love to think about, you may need an official divorce decree if you want out of your marriage.
This article will take you through what you need to know about the divorce decree. You will also learn how to get a copy of the divorce decree.
Related Reading: 

10 Most Common Reasons for Divorce
What is a divorce decree?
A divorce decree is a final ruling issued by a recognized court of the law, which makes a marriage termination complete.
While there are many sides to this, the entire concept behind the divorce decree is to make sure that a marriage has been dissolved according to the standards of the law.
All parties involved in the ending of marriage get all that is due to them regarding the dissolving marriage.
How do you know when your divorce is final? A recognized court of law will issue a binding divorce decree stating that the marriage is over.
A quick look at the numbers presented by the World Population Review reveals that the annual divorce rate in America as of 2020 was about 2.7 divorced per 1000 population. Also, about 42 percent of every first marriage ends in divorce, and this split usually happens within the 1st 10 years post-wedding.
These numbers reveal that every day, couples split up. A divorce decree ensures that the split is official, void of drama and that both parties are well-settled to move into their new lives.
Also, the divorce decree is only issued when a divorce is final.
How to survive a divorce? David A. Sbarra, Ph.D., a clinical psychologist, professor, and author talks about how to cope with a divorce in this video.
Divorce decree vs divorce certificate; What is the difference?
The first thing you need to know is that although both documents are needed when you are splitting up with your spouse, both of them are not the same and they serve completely different purposes.
A divorce certificate, unlike the divorce decree, is not issued by a recognized court of law. Divorce certificates are issued by the offices that keep important records of activities in your state (like births, deaths, and marriages).
It serves as a token that shows a recognized court of law has dissolved a marriage and that your divorce is in effect.
In effect, the issuance of a divorce certificate can only happen after a decree of divorce has been passed by a competent court of law and the marriage has been legally annulled.
So, while the divorce decree is issued by a recognized court of law, the issuance of divorce certificates is overseen by the regulatory bodies that keep important records in your state.
You need a divorce certificate to apply for a marriage certificate if you have been legally married before. This implies that to walk down the aisle again after a divorce, you need to present proof that your last marriage was legally terminated.
This is where your divorce certificate comes in.
Then again, you may also need a copy of the divorce certificate to prove to credit companies that you are no longer with your ex, in case there's a need for you to make an appearance before them.
The divorce decree comes first and is issued by a recognized court of law. It is the final ruling that makes a marriage annulment complete in the eyes of the law.
On the other hand, the divorce certificate stands as proof that the marriage contract has been completely and effectively terminated. It is issued by your State's Department of Public Records.
Property settlement and divorce decrees
This is one of the major nightmares many splitting couples have to go through.
When the time to finalize their divorce comes, the argument of who gets what comes up.
Usually, this meets either or both parties at an impasse and unwilling to allow the other person "cheat" them out of what is rightfully theirs.
Property settlement is a binding and legal agreement entered into by splitting couples, concerning their divorce. It spells out all their assets and defines who gets what after the divorce is finalized.
There are three major routes through which the property settlement can come into effect.
It could be issued by a ruling court, through a property settlement law agency, or by mutual agreement (if both parties agree that this is the best course of action for them).
Property settlement thrives on the principle of equity. Behind this action is the belief that if the couple wants out of the marriage, everyone should get a fair share of their accumulated assets over time.
Also, they should get an equal landing pad to begin their lives afresh, and getting an equitable share of their assets is a great starting point for this.
Note that property settlement goes beyond splitting the "assets" between couples. It also involves splitting liabilities and other common financial obligations like child support.
In the case where both parties can mutually agree on how they want everything to be split (without needing the intervention of a 3rd party like a court or property settlement lawyers), they would have to prepare a written agreement called a consent order to be presented to the court of law.
When this is approved, the terms that have been agreed upon become legally binding.
If, for any reason, the court sees their terms as unfitting or both parties cannot seem to come to a mutual agreement, it remains within their rights to apply and get a court of law to create their property settlement for them.
Once signed by both parties, the effects of the property settlement kick in immediately.
Here's another thing to keep in mind. There are no guarantees that assets would be split equally between a couple getting a divorce. Under some circumstances, one spouse may be allowed to take more assets out of the marriage than the other.
Interestingly, there are no hard and fast rules about calculating this, seeing as every divorce case is unique.
However, it is up to the court to do right by the law and ensure that the property settlement process is equitable and fair for both parties.
Related Reading: 

How to Achieve a Fair Financial Settlement During Divorce
How to get a copy of your divorce decree
These are the ways you can get a copy of your divorce decree.
1. Online
You can obtain a copy of your divorce decree online. The U.S Divorce State Records is a complete compilation of all the recognized divorces in America and contains vital information concerning divorces.
Some of the details you can access from this online portal include;
The divorce decree

Divorce records containing all the important details of all involved parties.

Relevant agreements entered upon by all parties. Agreements that relate to the relationship's future like their roles and responsibilities as parents, financial arrangements, and other relevant details.
To begin obtaining these details about your divorce, just go through the U.S Divorce State Records official platform and follow the prompts that show up on your screen. Conversely, you can also obtain this information online using the Public Access to Court Electronic systems (PACER systems).
The aim of all these is to ensure convenience and transparency in the entire process. Note, however, that if you required the paperwork done for you, you would have to pay a fee for that.
Check out the official website of the National Centres for Disease Control and Prevention for a comprehensive list of all vital records offices and also the exact amount of money you'd have to pay to get the paperwork done for you.
2. In-person
Placing a request in person is also a way of how to get your divorce decree. If your divorce process started in a recognized American court, you could easily request the relevant documents from the court to which you filed your divorce papers, the court that issued your divorce decree.
Once the court has passed your divorce decree, they will keep records. You can always walk into the court and request your original divorce decree from them.
Related Reading: 

Getting Divorce Papers Online: Benefits & Process Of Online Filing
When do you normally get a divorce decree
Usually, you get your divorce decree when the court hearing is complete and the court rules that your marriage should be annulled.
In some starters, however, there is a mandatory waiting period that every couple that wants to get a divorce must wait.
The mandatory waiting period is a period that must pass before your divorce can either be filed or finalized (in some states). This could range from anywhere between 30-60 days.
The mandatory waiting period does not apply in every state. However, in places it applies, the effects of this waiting period begin immediately after divorce papers have been filed or served.
Many other independent factors affect the amount of time before you get your divorce decree. One of them is the schedule of the ruling judge.
If your judge is preoccupied with many other cases, you may experience some bottlenecks along the line, which can increase the time you'd have to wait for your divorce to be finalized.
Then again, having a cooperative spouse will speed up the entire process. For example, if your spouse is unwilling to complete and sign the divorce papers when they are served, rest assured that you may be spending more time on this process.
Then again, the mandatory waiting period can be shortened if the right papers were served orderly. If there's no need for back-and-forth movement of papers and both parties seem keen on calling off their marriage, the mandatory waiting period may not be as long as stipulated.
Another factor that can affect the length of the mandatory waiting period is if the couple has minor children to cater for. Under these conditions, the mandatory waiting period can be extended to give enough time for the children to be well catered for.
The extension of the mandatory waiting period usually does not go beyond two extra months, as this is enough time to hash all outstanding details out.
However, there are some exceptions to these.
In states like California, the mandatory waiting period is six months. This means that you must wait for six months and one day from the day your spouse was served with divorce papers to finalize the divorce.
Thankfully, the law allows for separation during this time frame.
This means that you can move out of your shared apartment or your spouse may choose to move out if you feel like you don't want to be around yourselves for this time frame.
In summary, there is no specified time frame for completing the divorce process. Getting your divorce decree can sometimes take up to 6 months or longer, depending on many individual factors, including your state's guiding laws.
Related Reading: 

Annulment Vs. Divorce: What's the Difference?
The takeaway
Regardless of how prepared you are, getting a divorce can be a jarring experience, especially if you are separating from a spouse that you have spent a long time with.
This separation can come with physical and mental health challenges like depression and the refusal to accept that it is over.
The first step to recovering yourself is to admit that it is time to move on. There's almost no going back once you have received your divorce decree. So, take all the time you need but commit to healing and getting better.
It may take a long time, but don't be afraid to let yourself feel. If it makes the journey any easier, do not hesitate to allow a therapist to help you through the recovery process.
You would often find the help of a therapist more refreshing than you ever imagined.
Share this article on
Want to have a happier, healthier marriage?
If you feel disconnected or frustrated about the state of your marriage but want to avoid separation and/or divorce, the marriage.com course meant for married couples is an excellent resource to help you overcome the most challenging aspects of being married.
More On This Topic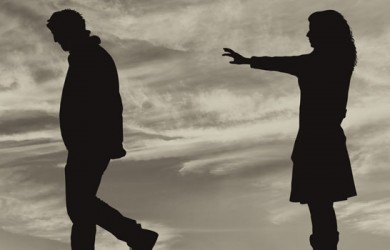 You May Also Like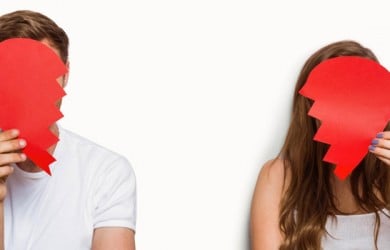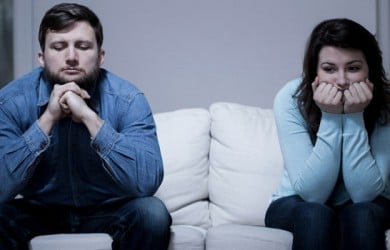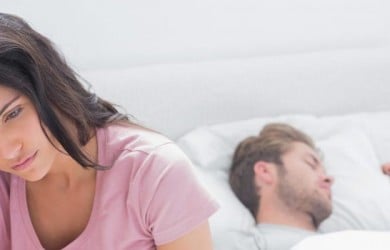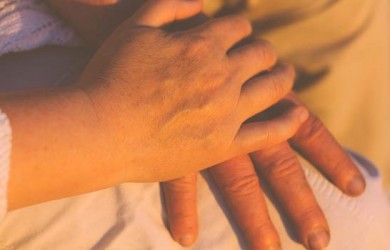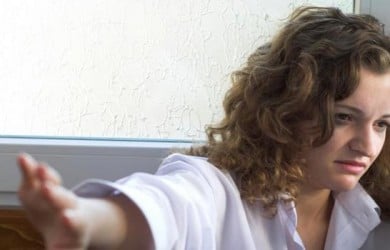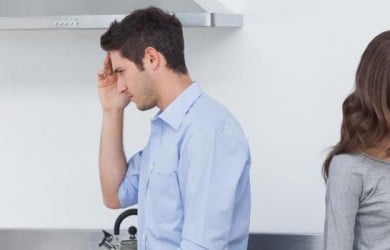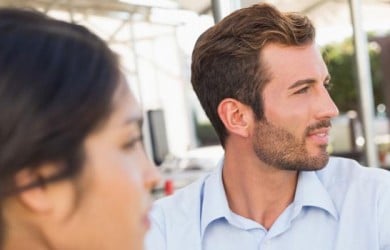 Popular Topics On Marriage Help